Welcome back to our monthly Dig Into Denver series. At the beginning of each month, we deliver a food and beverage-based itinerary for the best ways eat and drink your way through the city — including what's recently opened and what's worth celebrating for no reason at all.
Bookmark this page to reference these Denver food events all month long, and let us know in the comments what Denver food events you'd like to see included in Dig Into July next month.
But First… Food News
In case you missed it, here are the biggest announcements in Denver food news from last month.
It's Food Truck Season
The Lowdown: Food trucks are rolling through various neighborhoods all summer long. For more details and the full calendar, click here.
Noosa and New Belgium Made a Beer
The Lowdown: Meet Broosa — a berry sour made using Noosa yogurt cultures and a tri-berry blend of blueberries, raspberries and blackberries. Here's how to get it.
Denver Chef Alex Seidel Wins James Beard Award
The Lowdown: Chef and owner of Fruition and Mercantile Dining + Provision Alex Seidel won the James Beard Award for Best Chef Southwest — a big win for him and the city. Hear more about his experience in 20 questions here.
Another James Beard Award-Winning Chef to Bring Taste of the Middle East This Summer
The Lowdown: Alon Shaya, a James Beard Award-winning Best Chef, (newly) restauranteur and now cookbook author, is opening his second restaurant, Safta, in Denver. Find it inside The Source Hotel in July, and click here to learn more about the menu.
Denver Passport Announces Summer Line-Up
The Lowdown: The summer edition of this discount pass is still on sale and features 66 Denver bars and two pizza joints.
French Street Food to Replace The Regional at Avanti F&B
The Lowdown: As The Regional packs up and heads to Fort Collins to open an independent, brick-and-mortar location, the team behind Mizuna is stepping in to fill the space in Avanti. Bistro Georgette is set to open sometime early August.
Skyline Beer Garden is Back
The Lowdown: The Skyline Beer Garden is back and will have 40,000 square feet of outdoor area with open air and tented seating. It's open from 11 a.m. to 10 p.m. from June 8 until October.
Great Divide to Open Its First GastroPub in DIA
The Lowdown: Great Divide will open a gastro pub in the Denver airport before the end of the year in Concourse C. Between that and a Shake Shack DIA location, you'll find us at the airport.
Newly Open
These are notable restaurants, coffee shops and bars that opened in Denver last month. For locations that we expect to open this year, click here.
Milk Market
The Lowdown: On Friday, June 1 at 7 a.m., the newest Denver food hall will open its doors in LoDo. Restauranteur Frank Bonanno is behind all 16 concepts at the space.
Don't Miss: Lou's Hot and Naked (which is a remake of the old Lou's Food Bar) is churning out some serious sandwiches with its Nashville hot chicken.
Bonus: Bonanno Concepts is donating a portion of its quarterly proceeds at Milk Market to raise money for Children's Hospital Colorado.
Death & Co
The Lowdown: Created by the forefathers of the modern speakeasy, Death & Co brings three bars, a cafe and more to The Ramble Hotel in RiNo.
Don't Miss: The Windjammer ($16) a take on a tiki drink made with Jamaican rum, bourbon, banana, ginger, lime and a chamomile dusting.
BorraCho Tacos (inside Avanti F&B)
The Lowdown: Lon Symensma brings tacos to the LoHi famed food hall with BorraCho, upstairs in the place of Kaya Kitchen.
Don't Miss: The BorraCho ($4.95) is shredded short rib, queso, sweet onions and pickled chili. The delectable and fairly sizable item is intended as an homage to Symensma's now famous Cholon soup dumplings.
Gaijin
The Lowdown: Across town at another food hall, we have changes coming too. Zeppelin Station's rotating stall called "No Vacancy" now welcomes Gaijin, pronounced "guy-gin."
Don't Miss: We can't wait for the ramen or yakitori —skewered meats prepared over binchotan, Japanese white oak charcoal.
 Cervecería Colorado
The Lowdown: This passion project from Denver Beer Company is focused on bringing the brewing styles and techniques of Mexico to Colorado.
Don't Miss: The poblano pils is what people want in a pepper beer. It's aggressive on the aroma but blends perfectly with the Mexican lager base.
Wendell's
The Lowdown: This new Tennyson spot is redefining the classic American diner. It's a hybrid — they even serve cocktails.
Don't Miss: You'll find breakfast classics and creative benedicts, like one made by cutting out the middle section of a pumpernickel bagel and topping that off with Rosenberg's smoked salmon and a citrus aioli.
Q House
The Lowdown: Chef Chris Lin — formerly of Old Major and the famed NYC giant Momofuku — partnered with Jen Mattioni and Jon Pinto — previously of Leña and Candela Latin Kitchen — to take a stab at opening their first restaurant concept together. The food is best described as a western twist on classic Chinese and Taiwanese dishes.
Don't Miss: The pig ear salad ($9) makes a bold statement as a light and savory appetizer. The dish combines tender shaved pig ear with soy braised tofu, crunchy snap peas and chili oil.
Excuses to Celebrate
If the June 8 Rosé Festival, seven food festivals and seven beer festivals in June alone aren't enough for you, here are a few more reasons to celebrate for no reason. 
June 3: National Egg Day
Don't Miss: You can try a classic like Snooze or Jelly, but if you want to go off that beaten path, head to Crema for its daily quiche. For only $6, it's sure to blow your brunch mind.
June 4: National Cheese Day
Don't Miss: The city has great cheese shops. Give one a shot — including The Truffle Cheese Shop, St. Kilian's and Cheese+Provisions. Or schedule a class and make your own with Wine & Whey.
June 18: National Picnic Day
The Lowdown: Not that we have to tell many Coloradans this, but you need to get outside. Savor the summer with a little outdoor dining on National Picnic Day.
Don't Miss: Our feature on the best places to picnic around the city.
June 19: National Martini Day
The Lowdown: Sometimes you can't beat a classic. National Martini Day is definitely one of those days. Drink up.
Don't Miss: Sipping a classic in a historical bar like The Cruise Room.
Eat Well, Give Back
Denver is a giving community, and there are countless events every month benefitting non-profits across the city. However, for Dig In, we specifically highlight food and beverage events that support food-focused causes and non-profits — those that tackle hunger, service industry assistance and more.
June 9: Farmers & Friends También Dinner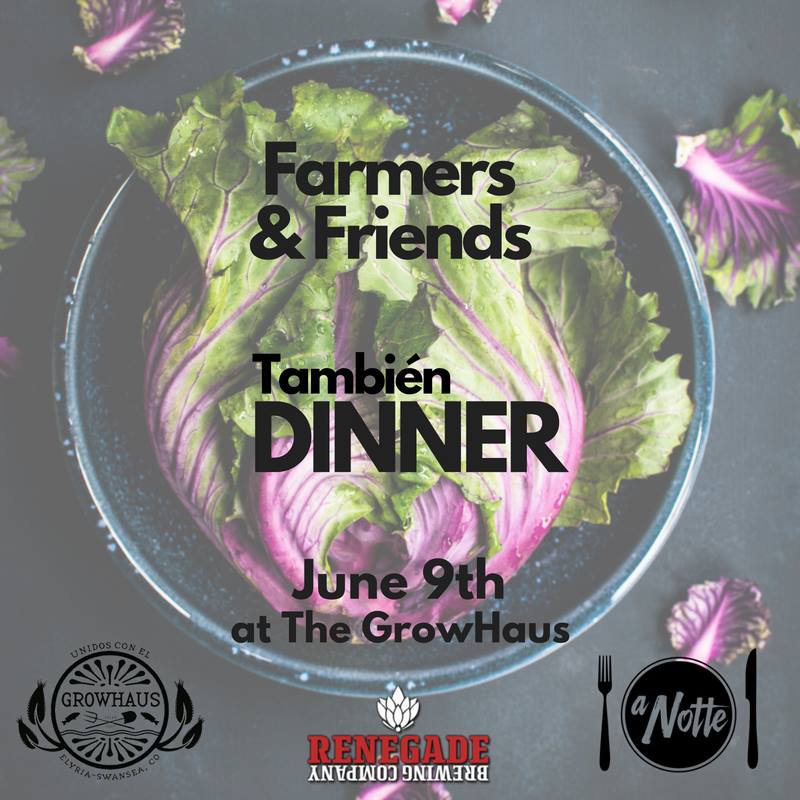 When: Saturday, June 9, 6 – 9 p.m.
Where: The GrowHaus — 4751 York St., Denver
The Lowdown: This five-course feast will feature local farms with stories to tell about what Colorado agriculture means to them. Tickets will benefit The GrowHaus' food distribution, education and production programs. Learn more here.
June 20: Impact Dinner at Comal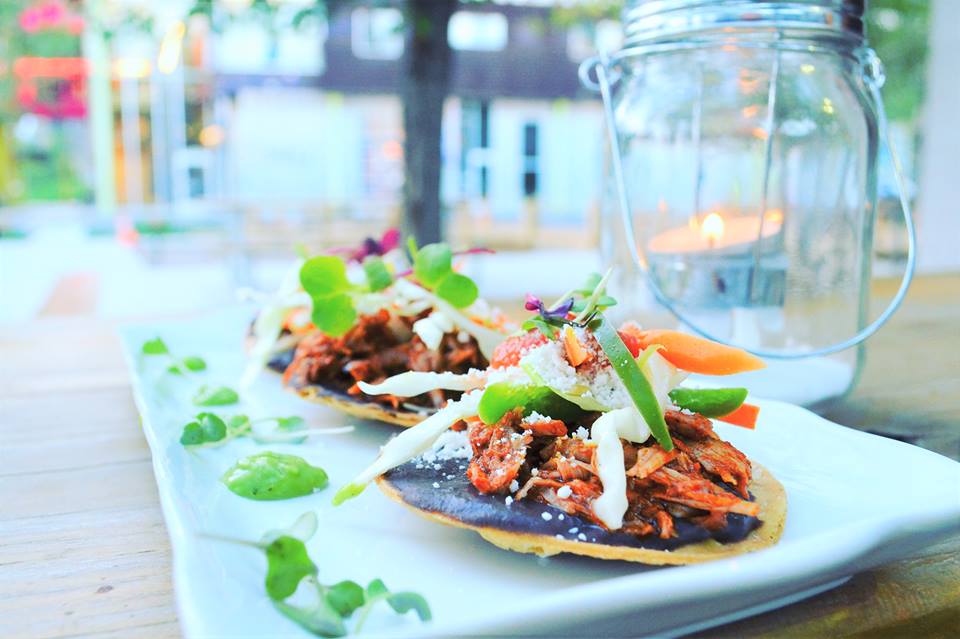 When: Wednesday, June 20, 6 – 9 p.m.
Where: Comal Heritage Food Incubator — 3455 Ringsby Court #105, Denver
The Lowdown: These multi-course gourmet meals benefit Metro Caring and Focus Points Family Resource Center, the non-profit organization behind Comal. They help families in need of food and job security.