Today marks International Women's Day — a worldwide movement recognizing the contributions and importance of women and women's rights. In cities across the globe, people will celebrate in various ways — from participating in protests to spending an extra moment to thank the women that impact their lives.
At 303 Magazine, we do our best to recognize local women every day of the year. And today we wanted to put some of our favorite content into one spot. Below you'll find the stories we've written about badass women who are breaking barriers, creating change or have a fascinating story to tell. Take a moment to acquaint yourself with them and then stay tuned throughout the year to get to know more women we admire.
It's no secret that the restaurant world is often dominated by powerful male figures. Even locally the restaurant scene is synonymous with names like Bonanno, Guard and Cucci. But we're fortunate enough to also have women who've set the foundation for Denver's culinary industry. Women like Jennifer Jasinski and Elise Wiggins laid important groundwork for today's young chefs — male or female. However, even within the last year, it has become increasingly clear that those two names no longer stand alone. With restaurants like Annette getting national acclaim, we decided to highlight eight hotshots you outta know.
It was a snowy, bitter-cold June day in the Rocky Mountains of Colorado when 20-year-old Amy Chen shook hands with death. "It's just a nightmare—just a nightmare. Go back to bed," she kept telling herself. But she soon realized she wasn't dreaming. Her battered body was pinned against the rocks on the side of a knife ridge, and there wasn't a soul in sight who could save her. — Tyler Pialet
Denise Burgess is the definition of a barrier breaker. Burgess is not only the first African American board chair of the Denver Metro Chamber of Commerce but has remained CEO of her construction management company, Burgess Services. In our interview, she discusses the obstacles she had to overcome to reach her goals and how she maneuvered her way through a male-dominated industry.
Ladies Fancywork Society, which consists of four women, is a team of artistic dynamos that have transformed the art of knitting into something way beyond your grandma's doolie. Known for "yarn bombing" these ladies treat their handmade items similar to street art and put them in unexpected places. This year they made our list of Artists to Watch because they have some big stuff in the works. We couldn't be more excited.
After embarking on her solo journey in 2016, Denver artist Maddy O'Neal has quickly made a name for herself in the male-dominated field of electronic music producers. While breaking out as a female artist in this genre is undoubtedly impressive, her original sound and unmatched stage energy go far beyond her gender distinction. O'Neal's genre-defying tracks have redefined the scene as a whole and raised the bar for all producers — regardless of labels. — Ellie Herring 
This slideshow requires JavaScript.
Last year, Denver opened its very first Tiny Home Village for people experiencing homelessness. Of those residents, we had the opportunity to meet three of them including Sandra, Christine and Cersilla. Each woman has a unique story to tell of how they ended up on the streets and eventually found a home at the tiny village.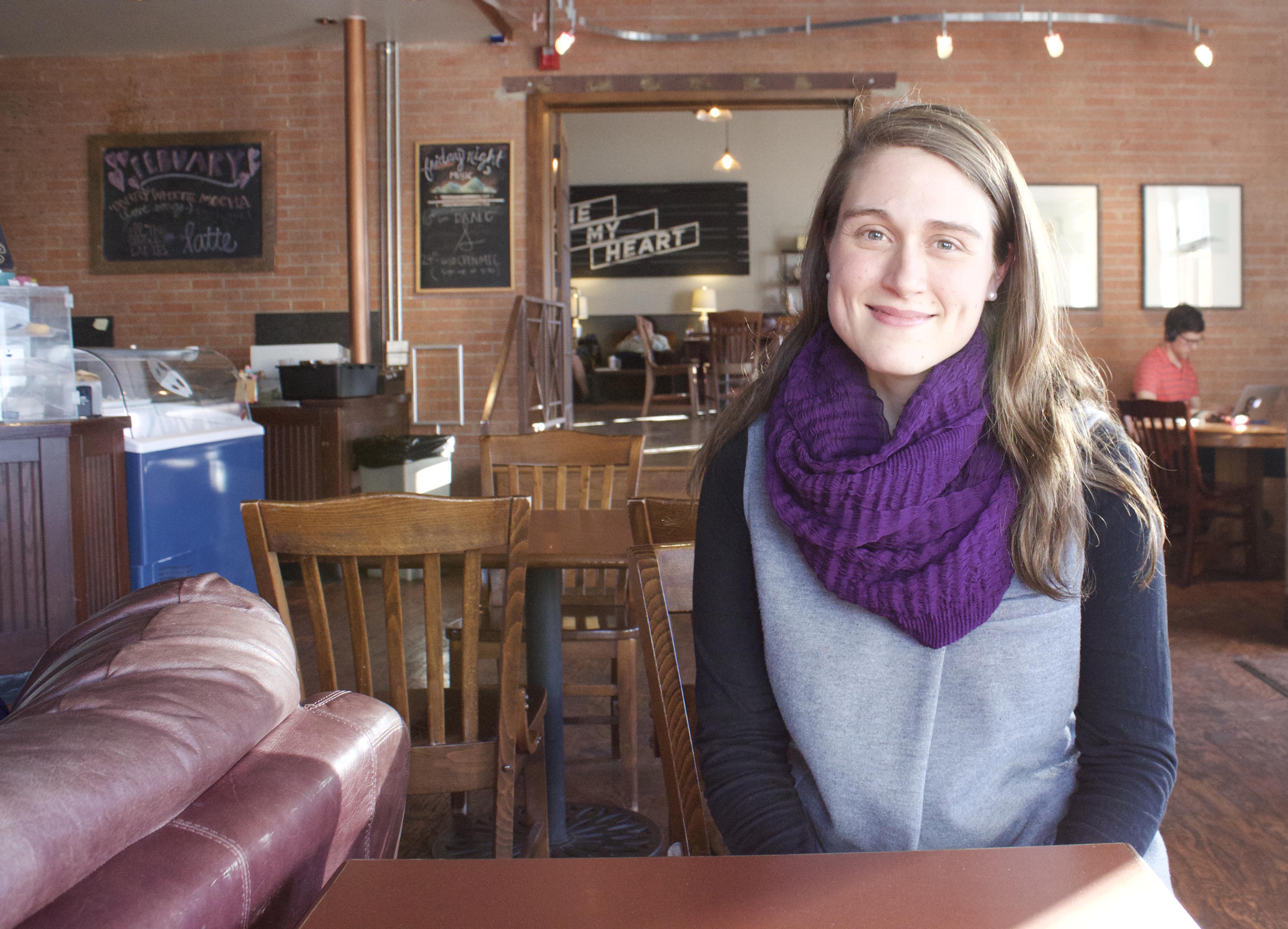 The words, "You can be free, if you want to be free," resonated in Jessa Crisp's head. She finally found the courage to leave and flew out to Colorado on Feb. 19, 2009. As she stepped off the plane she felt the warmth of the sunlight while the fresh Colorado air filled her lungs. At this point she realized something was different — she was free. — Abby Hackmann
If you give a shit about Denver hip-hop, you know who Ru Johnson is — or at least you should. The 32-year-old self-proclaimed power broker is at the heart of the city's hip-hop scene, and if something dope pertaining to the culture is popping off in the 303 area code, best believe it's got Johnson's name on it. – Jonina Diele
On January 20, thousands of people in Denver marched for women's health, rights and equality. Some marched for immigration and DACA, while others for inclusiveness and diversity. Whatever the reason, women and men came to march for what they believed in and for the change they wanted to affect. For another woman in the crowd that day, she marched for an entirely different reason: her mom's kidney. — Katie Boudreau
Since Denver was designated a city and county in 1902 many of the top political positions such as mayor, governor and US senators have been held by men. Breaking the 115-year streak Beth McCann is the new district attorney of Denver and we wanted to ask her questions about topics ranging from her career starting as a young female lawyer in the '70s, to her recommendations for today's young women to shatter the remaining glass ceilings in the city. — Sarah Heath
Some people just have a special light about them — it radiates a vibe reminiscent of a warm hug and the kind of air that makes a person truly feel seen. Confidence Omenai is one of those people. This quality falls among a laundry list of those Omenai should be proud of. Among many other things, she's an internationally ranked poet, healer, mother of five, wife, and survivor. She's also supplying the medicine much of the world needs right now. — Jonina Diele
Simply put Tai Beldock is — a badass. For almost 20 years, Beldock has been the owner, marketing director, and yes, the janitor, of Erico Motorsports — a motorcycle shop in the RiNo neighborhood.  Beldock talked with 303 Magazine about being a business owner in dominantly male industry, challenges she's faced along the way and her hopes for other women in similar positions. — Katie Boudreau
Yasman Azimi, better known by her stage name YaSi, is determined to break the mold in the music industry. Beyond her music and stage presence is a young woman who expresses herself through her lyrics, her persona and her clothes. YaSi sat down and talked to us about her eclectic style, her Persian background and the fashion we'll see her in while on stage. — Aaron Rodriguez 
There are more than 204,000 Latinos in Denver County, and that number continued to grow since 2014. In the state of Colorado as a whole, the Latino community makes up about 21 percent of the state's population. And since racially charged rhetoric about the Latino community has turned from just talk to action, fear and anxieties within the undocumented immigrant community are on the rise. Now more than ever it is important to have resources and organizations that pride themselves in welcoming and promoting diverse communities – the Latino Community Foundation of Colorado's (LCFC) organization, Latinas LEAD is doing just that in Denver. — Symone Roque
Looking at the ornate collars artist Jesse Mathes creates, it's hard to believe they begin with a single copper wire. Mathes introduced her collection of ornate collars to Denver's fashion community during Denver Fashion Week(end)'s Fall '17 show, adding a sculptural dimension to the runway looks. "Charlie Price combined what I did with the headpieces and clothing in such an inventive way," said Mathes. "Before then, I had only ever seen my work on mannequins and pedestals, so it was such an incredible experience for me." — Jennifer Tom
It's an unforgettable and uniquely magical experience to visit the We Made This (WMT) sewing classrooms.  A small entryway filled with multicolored clothing and accessories opens into a larger room where vibrant fabrics line the shelves, sewing machines hum and women sing. Messages of encouragement and photographs of WMT program graduates line the walls. This isn't just a place refugee women learn to sew; there is something complex and beautiful happening here. — Jennifer Tom
Michelle Baldwin, known as Vivienne VaVoom, is an artist and a pioneer. In the late 1990s, when burlesque had all but disappeared, VaVoom produced the first revival burlesque show in Denver. Nearly 20 years later, this femme fatale has performed all over the country and abroad in places like Finland and New Zealand. Described as radiant and perfectly feminine, VaVoom commands any room she's in, so when she agreed to give us a sneak peek at what she has in her closet, we jumped at the chance. — Jennifer Tom
Ulbrich's first Copper Door location was Denver's first female-owned roastery. Since her first location, Ulbrich has noticed a change in the tides for women in the industry. "I do feel that there has been more awareness of the great females in roasting," said Ulbrich. "It's not just beard and suspenders anymore." — Cara Chancellor 
2017 was a year filled with both jaw-dropping and awe-inspiring moments surrounding the world of politics. Beginning with the historic 2017 Women's March to NFL players kneeling in protest of police brutality, all the way up to the birth of the #MeToo movement, more and more people became involved in the political uprisings throughout the year. One would think that the new life breathed into the feminist movement would properly reflect the number of women in office.Yet, women are still underrepresented at the local, state and federal level. How do women overcome this barrier? Especially as women are becoming more politically active. We wanted to take a look at how Colorado organizations tackle these issues and what challenges women continue to face as we head into the 2018 election cycle. – Katie Boudreau