Some people just have a special light about them — it radiates a vibe reminiscent of a warm hug and the kind of air that makes a person truly feel seen. Confidence Omenai is one of those people.
This quality falls among a laundry list of those Omenai should be proud of. Among many other things, she's an internationally ranked poet, healer, mother of five, wife, and survivor. She's also supplying the medicine much of the world needs right now.
Next month,  we will luckily get a poetic dose. At the Women of the World Poetry Slam, Omenai will represent Slam Nuba, a Denver-based, award-winning poetry organization. She will step up to the mic on March 15 in Dallas among more than 100 other women and gender-nonconforming folks. Women of the World Poetry Slam, often abbreviated to WOWPS, is an individual performance poetry competition in which artists across the globe compete for the title of Women of the World Champion Poet.
This won't be Omenai's first WOWPS rodeo — in fact, it will be her third time representing Slam Nuba and hopefully her third time in the finals as well. For Omenai, though, the finals stage is not about the grand prize — it's about having it to the largest platform to spread her message on.
"I'm speaking about what it takes to recover from trauma, what it takes to be brave enough to actually dig in and do the work, to speak your truth and not be afraid," she said. For her, getting to the finals stage means "more people will hear the message,"— a message of acceptance, healing and permission, a message letting women, children and others know that in times of adversity and trauma, it's okay to not be strong.
"[When] you have managed to survive it, you want to build a bridge for the people you know are also struggling."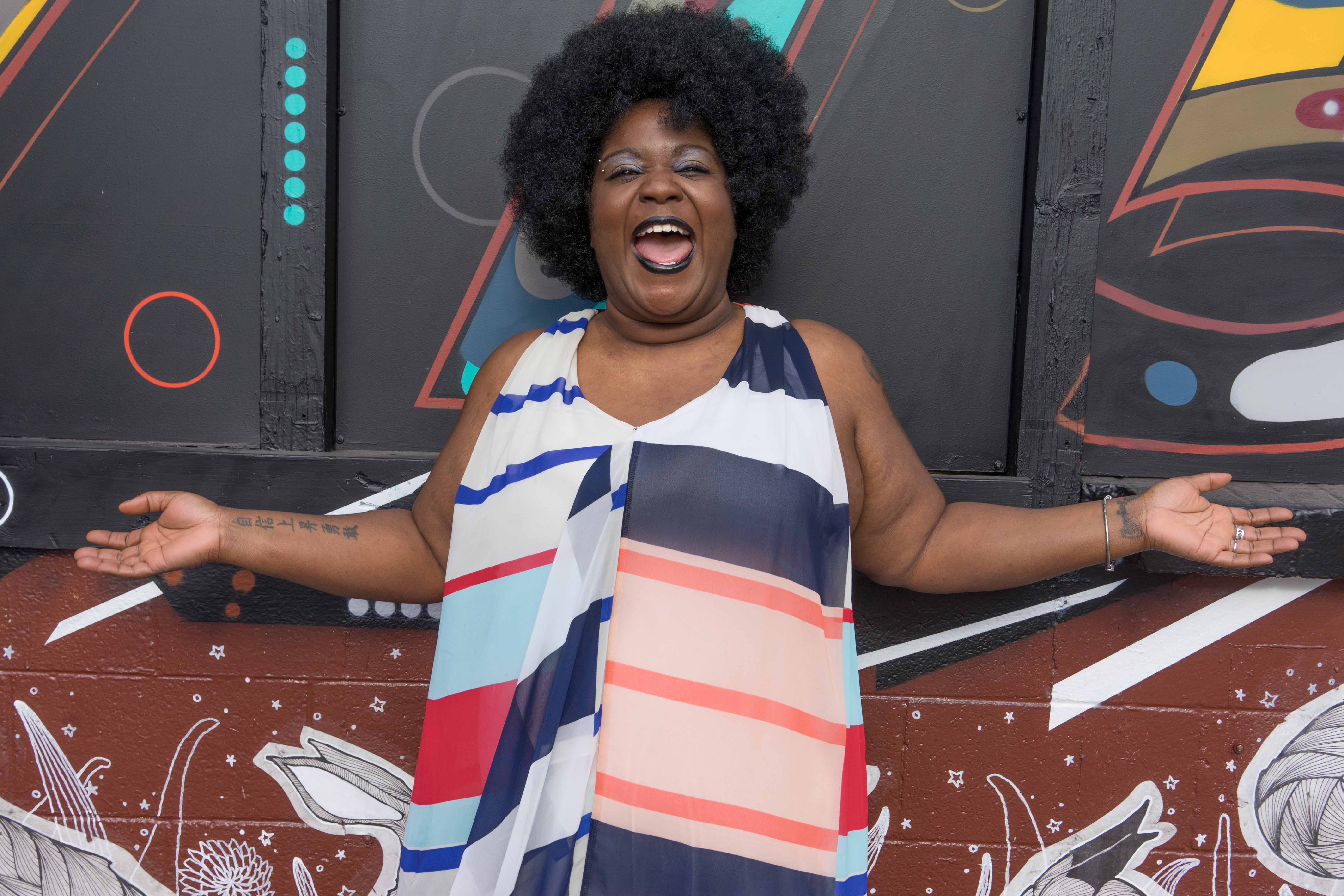 Omenai knows the importance of this message due to experience. "All of the things I write about — reproductive rights, trauma, healing and community — all of them are because I've had to live it and there was not someone there to say 'this wasn't your fault,' or 'you can survive this," she says. "I am a survivor of child abuse and sexual trauma, and when you are someone who has had to live with it and then you have managed to survive it, you want to build a bridge for the people you know are also struggling."
Omenai's poetry is simply step one of that bridge. The poet also owns Only Confidence Incorporated, a company through which she teaches workshops and offers mentorship to folks seeking guidance in their path to healing. Omenai explained that most of the work she does is "is really about being an advocate" and helping those in need find tools, resources and even other people to help them in their healing. Her workshops vary from helping people create boundaries in their relationships, to overcoming barriers that are preventing them from reaching their goals to processing how to "move back into their body" after experiencing trauma. In all of her work, Omenai pushes her students to confront their obstacles and trauma head on, and then works with them to conquer it, whether it is through expressive artistry or the simple act of learning how to properly balance a checkbook.
Promoting this kind of difficult work and healing is really the core of Omenai's poetry, and the performance itself is a platform for her to catch the ears of folks in need. Still, the stage usually isn't what Omenai is thinking of when she's actually writing these winning poems.
"None of my poems were ever written with a slam in mind," she says. "I wrote the poem and you just have to deal with what I say when I get to the mic." Her process of writing is "generally emotional" and bursts out of whatever "struck [her] heart in that particular moment." From a news story to a child she worked with or a line in a book, Omenai said these striking moments "always point [her] to something." She generally doesn't plan which poems she will compete in slams with, either. When asked if she has been preparing pieces for WOWPS, she explained that no amount of planning could determine what will be said when she gets to the mic. "I've got a stack of poems but I don't what the vibe is yet… I'll feel it when I walk into the room, so when I get there I'm going to do whatever my heart says those people need most," she says. "I will always do what my heart says needs to be done in that moment when I hit the stage."
"In any atmosphere where there is this much pain, this much strife and this much division, it's going to intensify everything."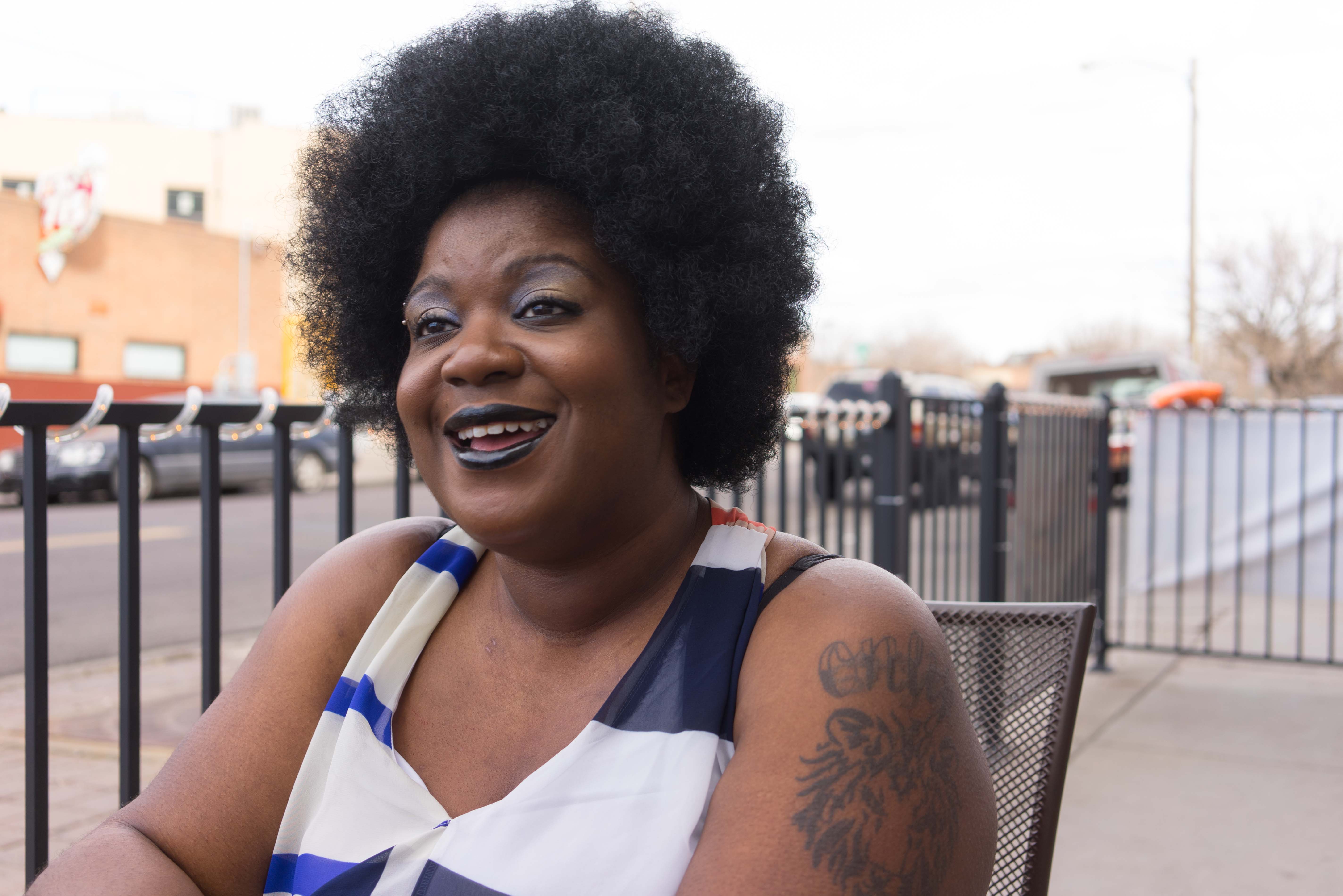 Omenai anticipates heightened emotions at WOWPS this year given the U.S.' political climate. "In any atmosphere where there is this much pain, this much strife and this much division, it's going to intensify everything," she said.
She explained that some poets will present something "beautifully eloquent" but it won't stick with people the same way a poem from someone who has "been carrying this country in their heart, waking up and laying down with it, [someone] who can feel every mother worried about her babies on the street." In this time, Omenai feels that "children need a safe space. They need to be able to write what is on their heart … and know that someone is listening."
Undoubtedly, Omenai is always listening to the hearts that need a little help beating right again. She described herself best when reflecting on one of her most favorite lines she's ever written, taken from a poem about Rwanda:
"'They stormed the palace walls, took everything but the words we own, left me bleeding these poems—beacon light.'  That one always stands with me because every time I get on mic that is what I am, I'm a beacon light," she says. "My purpose is to drive out darkness."
Hear some of Omenai's poetry on Youtube or check out her album of poems, Love and Other Acrobatics.
All photography by Brittany Werges.