Females are strong as hell.
From the powerful and worldwide movements of #MeToo and #TimesUp to women creating and affecting change in government, one thing is clear: women truly do run the world. But it's also the women in our local communities — the moms, teachers, chefs, business owners — who deserve recognition, as well. Every day, they implement small change into a society stuck in a routine. Simply put, they're badass.
Read: Badass Colorado Women to Watch in the Food Industry for 2018
And that's just what Tai Beldock is — a badass. For almost 20 years, Beldock has been the owner, marketing director, and yes, the janitor, of Erico Motorsports — a motorcycle shop in the RiNo neighborhood.
Beldock talked with 303 Magazine about being a business owner in dominantly male industry, challenges she's faced along the way and her hopes for other women in similar positions.
303 Magazine: How did you begin Erico Motorsports?  
Tai Beldock: My husband, John Beldock, started Erico Motorsports out of his garage in Boulder in 1993.  When he first started, he specialized in used parts and spent the majority of his time racing. When we got married, I convinced him to shift the focus of the business from used parts to a franchise dealership. My first order of business was to prepare a marketing proposal for Triumph Motorcycles asking for a franchise opportunity. John and I were like that old folk song "Brand New Key" from the '70s. He had the roller skates and I had the key. John knew everything about motorcycles but needed some branding and marketing expertise to take it to the next level.  It was the perfect marriage and is still going strong. In fact, our desks have faced each other for almost 20 years.
303: What have you noticed about the motorcycle industry?
TB: The motorcycle industry is male-dominated. According to the Motorcycle Industry Council, women riders account for only 14 percent of the total riding population. Now, that number is much higher at Erico Motorsports. Our dealership is close to 25 percent and growing daily. I attribute that to our staff. Many of our female customers share with me that they feel very comfortable and welcome at our shop.
303: What challenges have you faced as a shop owner?
TB: Another aspect of the industry that is changing, albeit slowly, is riding gear.  Yes, women need gear; and they would like it to be stylish, functional, and contour to a women's shape, but women who are serious about riding, ride in protective gear, not in tank tops and short shorts.  We recently starting carrying Ugly Brothers Jeans which is a line of stylish, functional riding jeans. I was thrilled when I tried them on for the first time and they not only fit, but looked really cool.
303: What challenges have you faced with being a female leader in the motorcycle industry?
TB: I like to tell the story of when we went after our Ducati franchise. In 2002, Italy sent a group of men over to check out our operation and every time I would ask a question, they would direct their answers to John. Back then I just bit my tongue in order to get what I wanted. And I got what I wanted: a Ducati franchise in the heart of Downtown Denver. The older I got, the less I bit my tongue and now I never miss an opportunity to challenge the industry and its traditional ways of doing business. I do not use scantily clad women in my advertising, I don't condone wet t-shirt contests at the dealership and nor do I feature women on the backs of bikes. Instead, I support groups like The Scarlet Headers — an all-female riding club. I want to empower the next generation of female riders to go beyond the stereotypical image of a "biker babe." Sure, if they want tattoos or wish to dress a certain way, I support them. But they should be able to do it on their own terms, not because that is the picture being painted by a male-dominated industry. My other hope would be to see more female technicians, salespeople and even owners enter the two-wheeled world.
303: What is some advice you've received that has helped you get to where you are now?
TB: I've had a few careers. Right out of high school I joined the Air Force. I had the privilege of working for a Four Star General.  He said to me more than once, "I want to be respected for what's in my heart, and not what's on my sleeve." That's why I still take out my own trash at Erico; it's important for me to earn the respect of the fine people that I work with.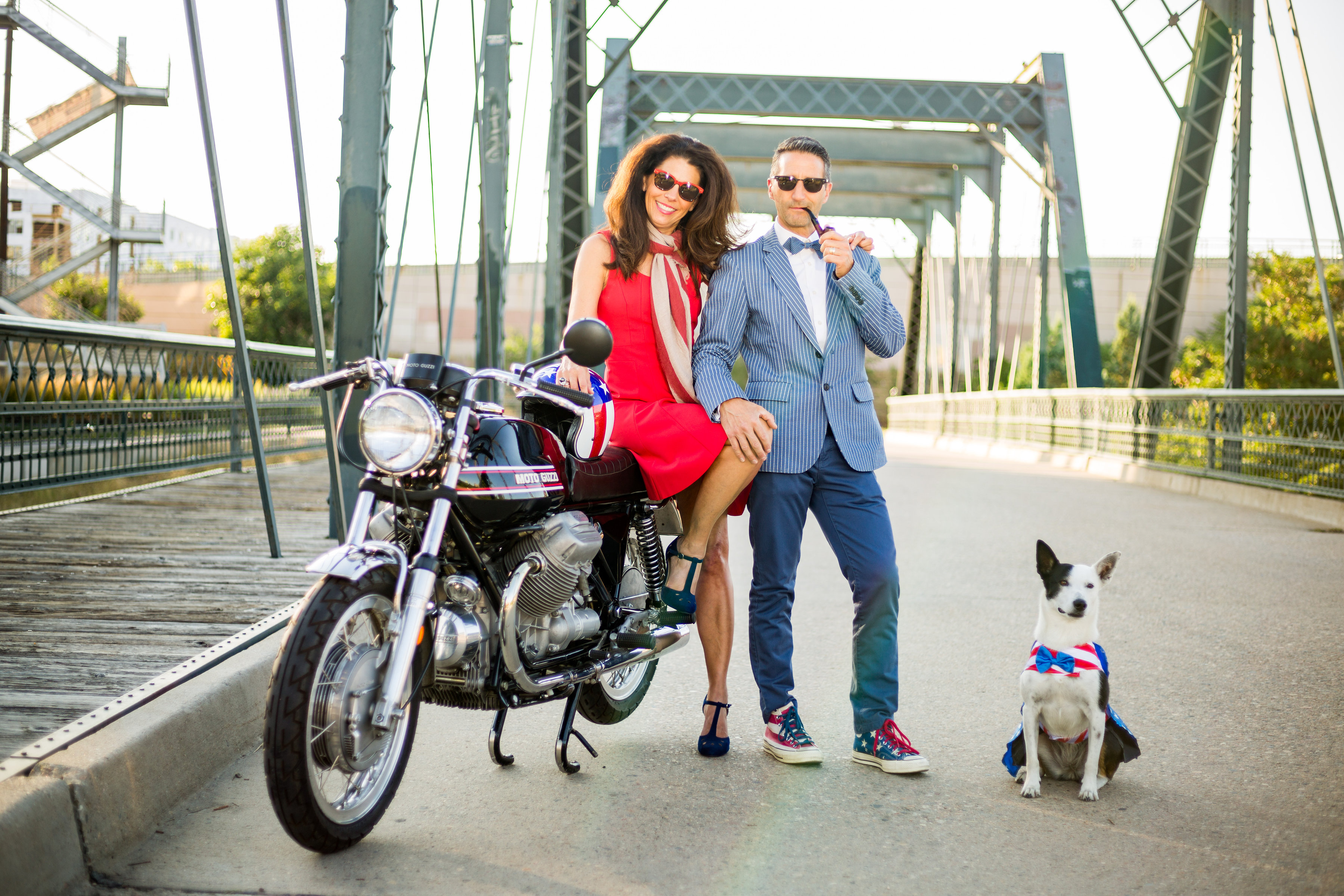 303: Any advice to other women who are trying to advance themselves but are facing the same obstacles?  
TB: Learn to be a direct and succinct communicator. I struggle with passive aggressive communication. Even if it's bad news, just give it to me straight. The ability to articulate what you need and want in a direct professional manner will serve you well as a woman in a male-dominated industry and beyond.
All photos courtesy of Tai Beldock.