[UPDATE: Bars and restaurants can now serve alcohol to-go and through delivery. Go here for more info]
As Alexander Graham Bell once said, "When one door closes, another opens." Surely, we have adapted this quote to coincide with contemporary optimism. However, as the devasting reality of coronavirus spreads, bearing witness to the succession of restaurants which have closed their doors for in-house dining due to government-mandated safety measures may feel extremely disconcerting. Granted, the effect COVID-19 has had upon Denver's restaurant realm appeared to occur in the blink of an eye. One moment, hand sanitizer became on par with liquid gold. Next, rolls of toilet paper sold out faster than Popeye's chicken sandwiches – and currently appear to be another form of American currency. Patrons were encouraged to support local businesses then immediately pressured to stay within the confinement of their homes. "Social distancing" has become a social responsibility and the restaurant industry is severely suffering.
Nevertheless, people need to eat. Likewise, hospitality professionals need to survive. Our impressive, empowering and proactive restaurant community aspires to continue thriving. While the day-to-day delivery and pickup operations of various eateries are a bit of a doozy lately — certain restaurants, chefs and hospitality groups have taken appropriate measures to continue moving forward. Subsequently, social media movements such as #curbsidecolorado and #wegotthisdenver are raising awareness while restaurants are keeping diners up-to-date about their preventative measures in attempt to control the spread of COVID-19. With safety, sanitation, spirit and seasoning in mind — let us present you with a list of Denver restaurants to support by way of ordering delivery, takeout and curbside pickup during this truly bizarre time. 

*To help benefit independently-owned local restaurants delivering meals to healthcare professionals – please check out Feeding Colorado Heroes.
*Editor's note: As things shift with the current situation, make sure to check each restaurant's websites or social media channels for restaurant-specific updates.
NOTE: For an Arvada specific lists, go here for the city's comprehensive list. 
SAME Cafe
Where: 2023 East Colfax Ave, Denver
Phone number: 720-530-6853
The Lowdown: Donation-based cafe, SAME (So All May Eat) is providing to-go meals to keep up with demand for those who may be facing food insecurity at this time. Meals may be picked up at the cafe Monday through Saturday starting at 11 a.m. until the kitchen runs out of food for the day. For more information on this charitable concept, visit soallmayeat.org for information on donations and volunteer opportunities.
The Source Hotel + Market Hall
Where: 3330 Brighton Blvd, Denver
The Lowdown: Let's just say The Source has you covered. Seriously – someone should stumble into Beet & Yarrow and buy everyone in the building a flower or two. Or just call them up and request a friendly delivery service within the premises. Because – social distancing.
Anyway – the fine folks at The Source Hotel + Market Hall are showing up, staying open and working hard to make things happen. Let us go down the list.
Reunion Bread Co.
Phone number: 720-620-9336; More info.
The Lowdown: Last year, a tiny European bakery in a contemporary market hall was a nominee for Bon Appétit's prestigious 50 Best New Restaurants. This year, baker Ismael De Sousa is putting less focus on his nationally recognized golfeados (Venezuelan sticky buns) to make sure folks may acquire the essentials first. Bread. Reunion shall be open an hour earlier to be a fabulous "Source" for bread. Other sweet and savory baked goods and specialties by Sousa are available via Postmates and Grubhub.
The Proper Pour
Phone number: 720-389-7905
The Lowdown: Looking to properly pour another boozy beverage during these (particularly) bleak times? Look no further than the lovely liquor retailer, The Proper Pour. Next day deliveries and curbside pickups will be available via theproperpour.com
Smok
Phone number: 720-452-2487
The Lowdown: "Burnt ends" may not be the sexiest name for a food item – however, these robust BBQ brisket bits may actually be the key to filling the flavor void in your soul. Too much? Okay. Just see for yourself by ordering Smok's stellar BBQ via ToastTab, Grubhub or Postmates.
Safta
Phone number: 720-408-2444
The Lowdown: The hummus. THE hummus. Since making his Denver debut with Safta in The Source – James Beard award-winning chef, Alon Shaya, has mesmerized diners with his ridiculously creamy hummus and freshly fired, perfectly fluffy pita. Get your fix of Shaya's modern Israeli cuisine with the newly launched 'Family Meal To Go' menu – in addition to regular a la carte options – available for curbside pick-up and delivery.
Safta has also launched a relief program to provide free food and supplies for industry workers in need. This program will continue for a minimum of two weeks starting on Monday, March 23, until the restaurant may no longer support it. Please visit Safta's website more information.
Grabowski's Pizzeria
Phone number: 720-207-9615
The Lowdown: Set aside your assumptions about Chicago-style pizza and embrace the tavern-cut pies — a true Chicagoan's desire. Die-hard restauranteur Jared Leonard's delightful pizzeria will promote seamless ordering accessibility via grabowskispizzeria.com, DoorDash, Grubhub and UberEats for delivery or carry out service. For the sake of supporting service industry friends and family – Grabowski's will also offer (15%)  off orders with the exception of peak hours (Friday and Saturday night).
Acorn
Phone number: 720-542-3721
The Lowdown: Let us always appreciate Acorn – the eclectic wood-fired wonder which put The Source on the map as a premier dining destination in Denver. If that was a mouthful, let us also appreciate the fact that Acorn is offering its excellent dishes for pickup and rolling out a new menu to be explored and enjoyed during this interesting interim.
The Woods
Phone number: 720-409-1600
The Lowdown: Dining on the rooftop of The Woods whilst soaking in a Denver sunset shall be more of a fond memory than a reality for the time being. For now, take your dining options to-go without ever leaving your car. The Woods has introduced a new menu featuring breakfast, lunch and dinner options with curbside convenience.
Stanley Marketplace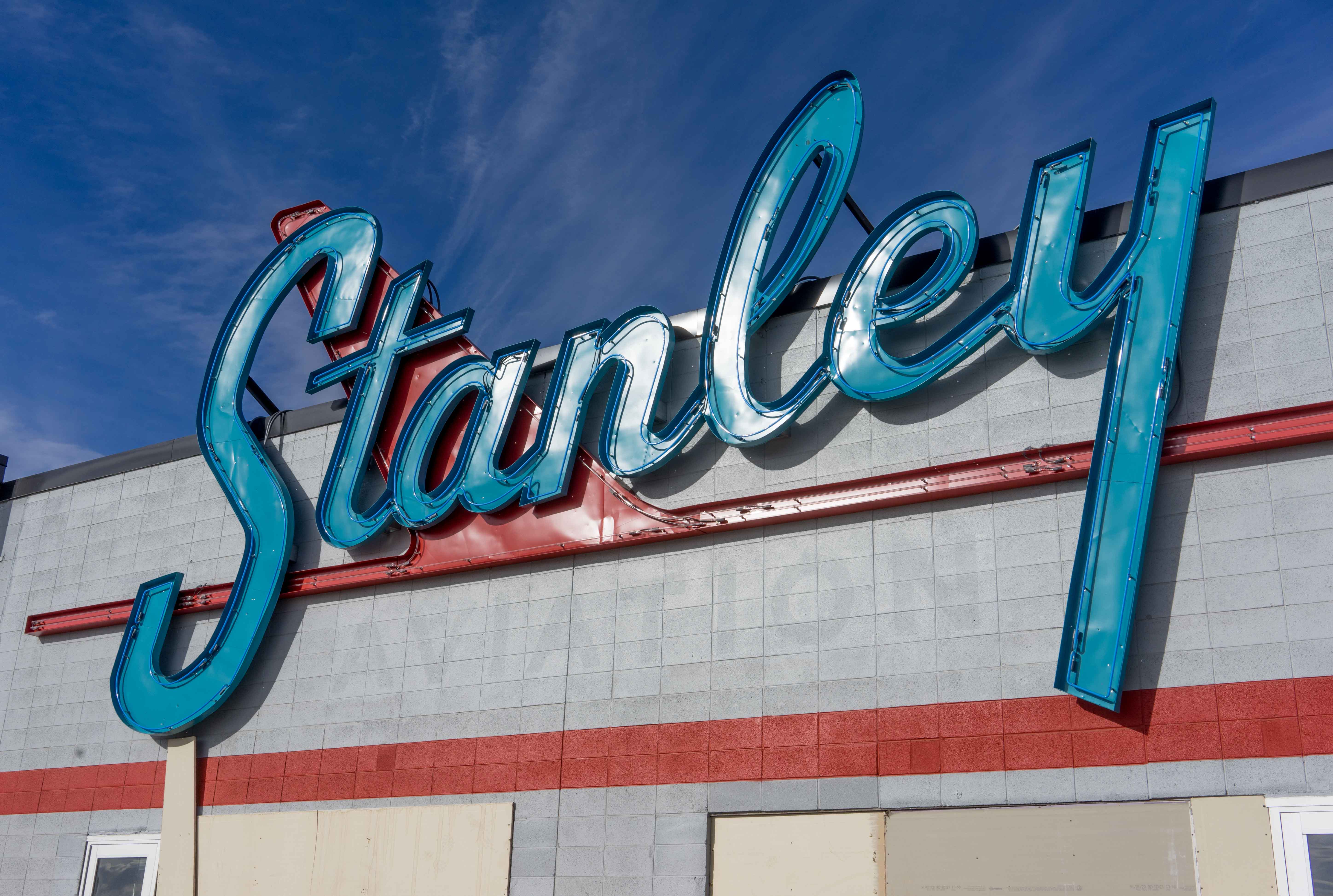 Where: 2501 Dallas Street, Aurora
The Lowdown: Let the Stanley Marketplace's cleverly varied vendors come to you – curbside. James Beard-nominated Annette, Misaki, Mondo Market, Denver Biscuit Company, Miette et Chocolat, Cheluna Brewing Co., Rolling Smoke BBQ,  Mr. B's Wine & Spirits, Sweet Cow Ice Cream, Maria Empanada and Rosenberg's Bagels and Delicatessen will all be available. Check the Stanley Marketplace's Facebook page for daily offerings.
The Denver Central Market
Where: 2669 Larimer St, Denver
The Lowdown: RiNo's Denver Central Market is currently focusing on operating as a grocery store with limited takeout menus available for curbside pickup. Find meat from The Local Butcher, dairy products from High Point Creamery, fresh fish from Tammen's, fresh produce from Green Seed, sundries from Vero and confections from Temper. Check out DCM's Facebook page to stay-up-to-date.
Denver Central Market is also offering grocery boxes with a curated selection of goods designed to create flavorful, locally-sourced meals at home. Order online here.
Zeppelin Station
Where: 3501 Wazee St Suite #100, Denver
The Lowdown: You may still gush over the global flavors which exist within RiNo's stylish foodhall, Zeppelin Station. La Dona, OK Poke, Vinh Xuong, La Rola and Dandy Lion Coffee are all available for takeout or delivery.
Also, starting March 24, Friends & Family – a nonprofit organization serving Colorado's food and beverage industry employees – will launch a free meal pickup program. Every Tuesday and Thursday from 12 p.m. to 2 p.m., hospitality workers who have been affected by recent closures may pick up a free meal from Zeppelin Station. For more information, visit the Friends & Family page on Facebook.
DimeStore Delibar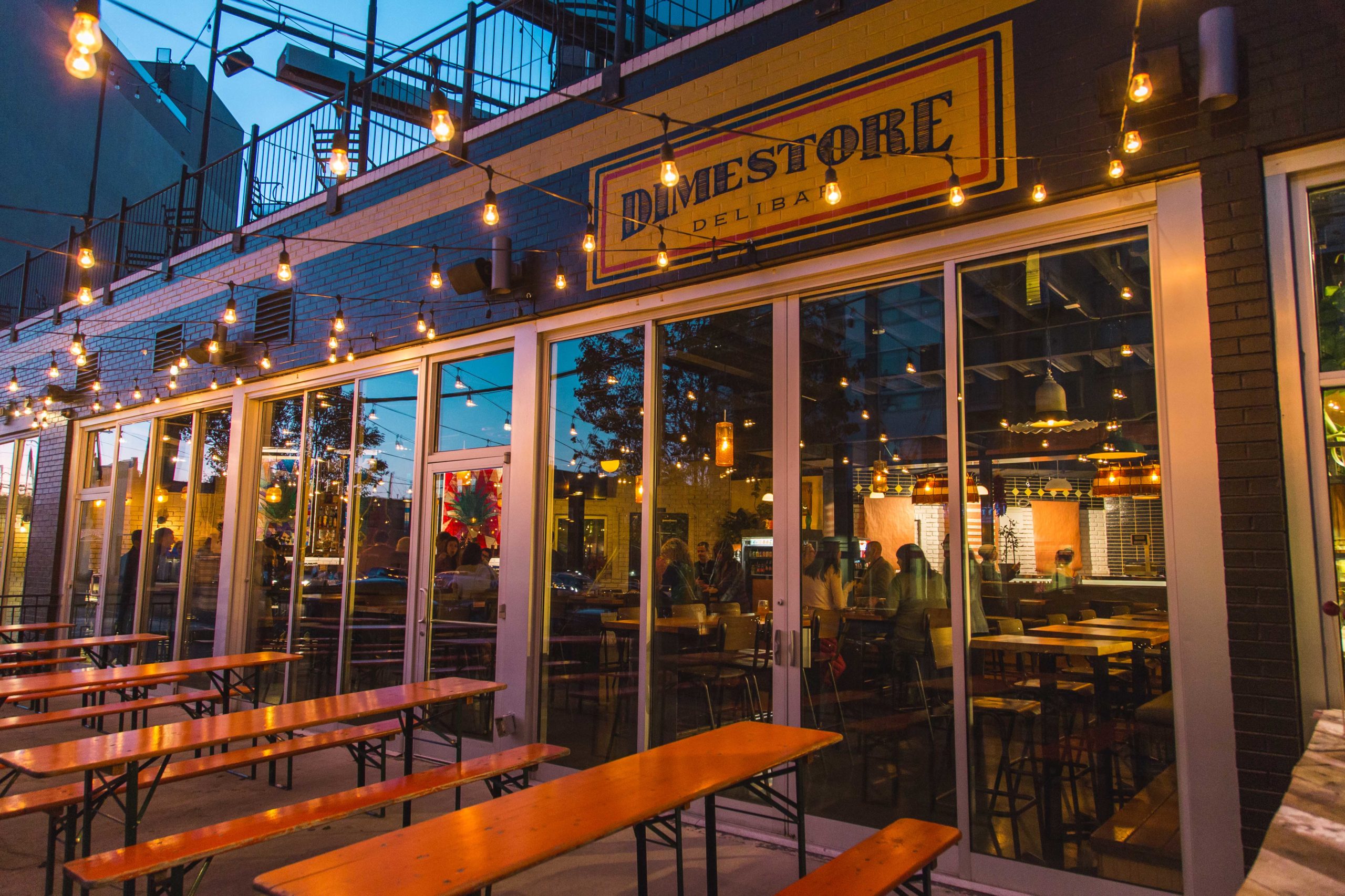 Where: 1575 Boulder Street, Denver, CO 80211
Phone Number: 303-537-5323
The Lowdown: LoHi's recently opened Dimestore Delibar will offer in-store and curbside pick-up as well as free delivery for all of your food and grocery necessities. To order, visit dimestoredelibar.com. 
Denver Milk Market
Where: 1800 Wazee St #100, Denver
Phone number: 303-792-8242 
The Lowdown: Denver Milk Market is offering fresh food and market items to-go  from 11 a.m. to 6 p.m., daily. Seniors may shop exclusively  from 10 a.m. to 11 a.m. There is a controlled entrance and exit, 6 ft markers on the floor to encourage appropriate social distancing and many other sanitary precautions within the space.
Blanchard Family Wines
Where: 1855 Blake Street, Suite 120, Denver
Phone Number: 720-990-9092          
The Lowdown: Stock up on bottles of hand-crafted, artisanal wine as well as excellent local snacks with 20% at Blanchard Family Wines.
Foraged
Where: 1825 Blake St, Denver
Phone Number: 720-826-2147          
The Lowdown: Dairy Block's fashionable newcomer, Foraged, has rolled out all-new "Brown Bag Grab N' Go" ($16) and "Hot and Ready or Heat at Home" ($19) menus in addition to "Take & Make" meal kits with pre-portioned ingredients and recipes. The meal kits will sell for an average of ($20-$25) – ($35) for a braised short rib kit with wine demi-glace, potatoes, carrots and a ceasar salad) and feed two people. To satisfy your desire for chef Duy Pham's fresh fish selections – sushi platters serving parties of two will be available for ($100) with 48 hours' notice. 
Imbibe: "Ready to Go Cocktails" ($12 for one or $22 for two), DIY cocktail kits, beer, wine and sake will all be available for takeout.
Dio Mio 
Where: 3264 Larimer St, Denver
Phone number: 303-562-1965
The Lowdown: RiNo's creative, counter-service Italian concept is offering hand-crafted pasta and small plates for pickup. Delivery is available via Postmates.
Bigsby's Folly
Where: 3563 Wazee St, Denver
Phone number: 720-485-3158
The Lowdown: Artisanal craft winery, Bigsby's Folly, is offering 50% off growlers of wine to-go. The best part? Curbside pickup makes acquiring your vino a seamless process. A limited carryout menu is also available.
Bacon Social House
Where: Multiple locations
The Lowdown: Bring home a bacon flight or any of Bacon Social House's breakfast and brunch favorites via curbside pickup or delivery. Also –  kids may eat for free.
American Elm
Where: 4132 W 38th Ave, Denver
Phone number: 720-749-3186
The Lowdown: Neighborhood noodles? Don't mind if we do. The West Highland American eatery, American Elm, has launched a delivery and carryout program along with a house made noodle service when you order online. Check out their website for weekly meal and cocktail kits.
Steuben's Uptown
Where: 523 E 17th Ave, Denver
Phone number: 303-830-1001
The Lowdown: Denver Staple, Steuben's (Uptown), is offering its full menu for curbside pickup. Text "Steuben's" to 33733 and receive 15% off your first delivery order.
Urban Burma
Where: 10180 E Colfax Ave, Denver
Phone number: 626-628-5430
The Lowdown: Colorado's first Burmese restaurant, Urban Burma, will be offering its mouthwatering dishes for curbside pickup when diners order ahead. Delivery will also be available via DoorDash.
Blue Pan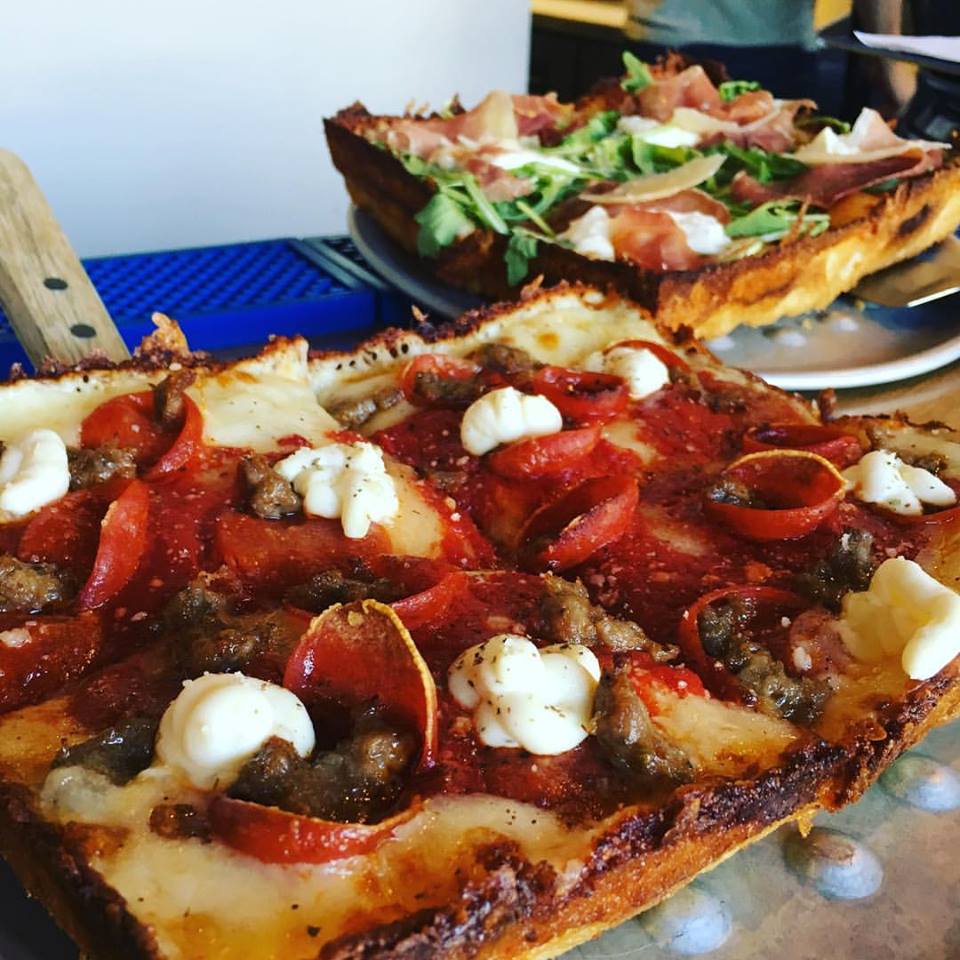 Where: 3930 West 32nd Ave, Denver; 3509 E 12th Ave, Denver
Phone number: 720-456-7666- Highlands ; 720-519-0944
The Lowdown: Blue Pan will waive the delivery fee for its authentic Detroit-style pizzas indefinitely. A "no-contact delivery program" has also been implemented as an additional safety measure. Visit bluepandenver.com to place a delivery or to-go order online.
Hop Alley
Where: 3500 Larimer St, Denver
Phone number: 720-379-8340
The Lowdown: Enjoying Hop Alley's bold flavors may not be the same without listening to hip-hop in-house — but it is still arguably the hippest Chinese takeout option in Denver. Takeout is available at hopalleydenver.com and delivery is available via Postmates.
ChoLon
Where: 1555 Blake St #101, Denver; 10195 E 29th Dr #140, Denver
Phone number:  303-353-5223 – LoDo ; 720-550-6934 – Stapleton
The Lowdown: Chef Lon Symensma's famous soup dumplings and other Southeast Asian-inspired specialties will be available for carryout at the LoDo ChoLon location. Stapleton, unfortunately, is unable to do curbside after the recent restaurant closure announcement.
Onefold
Where: 1139, 1420 E 18th Ave, Denver
Phone number: 303-954-0877
The Lowdown: This darling farmhouse-style breakfast and lunch locale may have closed its dining room for the time being, however, your congee cravings may still be fulfilled. Takeout is available as well as delivery via Postmates.
Somebody People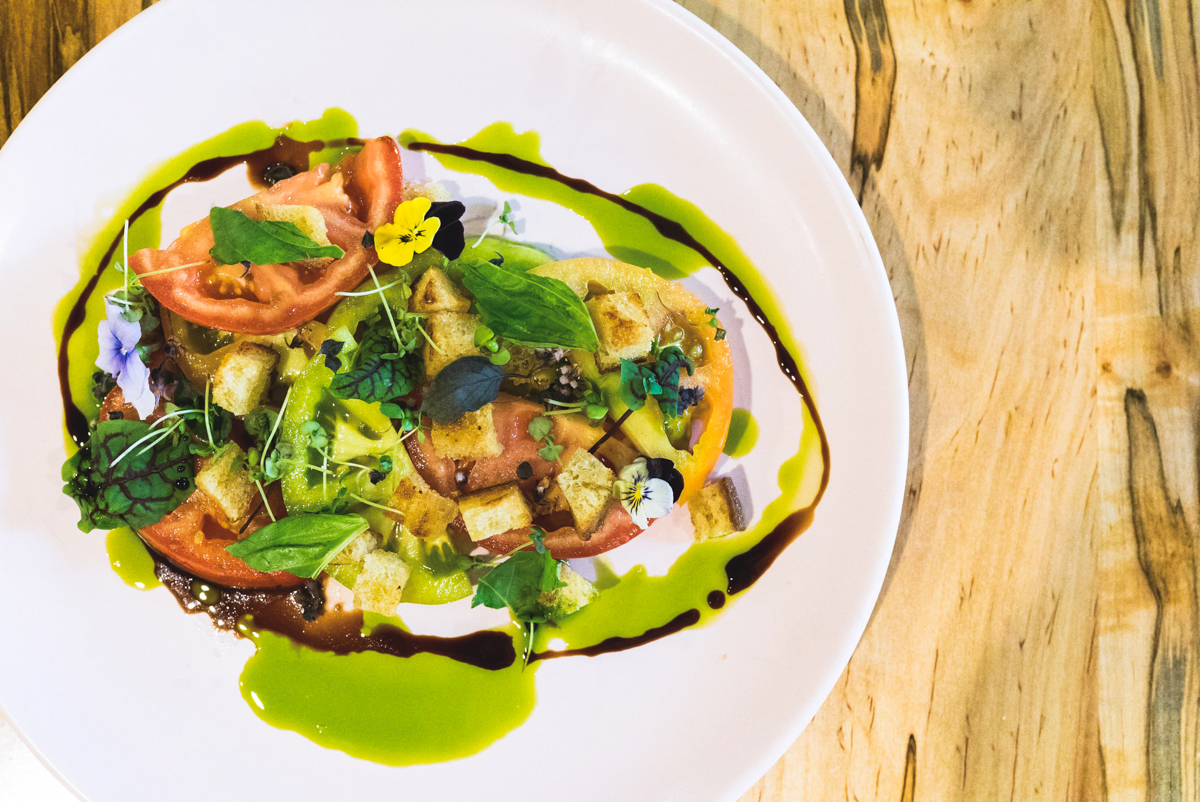 Where: 1165 S Broadway #104, Denver
Phone number: 720-502-5681
The Lowdown: The loveliest vegan newcomer in Denver's restaurant world is asking diners to participate in a tiffin return system. Order your takeout in a tiffin to-go container and return it later to keep the zero-waste dream alive.
Bagel Deli
Where: 6439 E Hampden Ave, Denver
Phone number: 303-756-6667
The Lowdown: Let's face it – staying afloat in Denver's dining scene for 53 years is a pretty miraculous accomplishment. Denver's Guy Fieri-approved Bagel deli has managed to do just that. Let us prolong the life of this Denver staple by keeping up with bagel-buying through Bagel Deli's website and GrubHub.
Vital Root
Where: 3915 Tennyson St, Denver
Phone number: 303-474-4131
The Lowdown: Isolated herbivores rejoice! Vital Root will offer its plant-based plates for pickup while delivery is available via UberEats.
Urban Village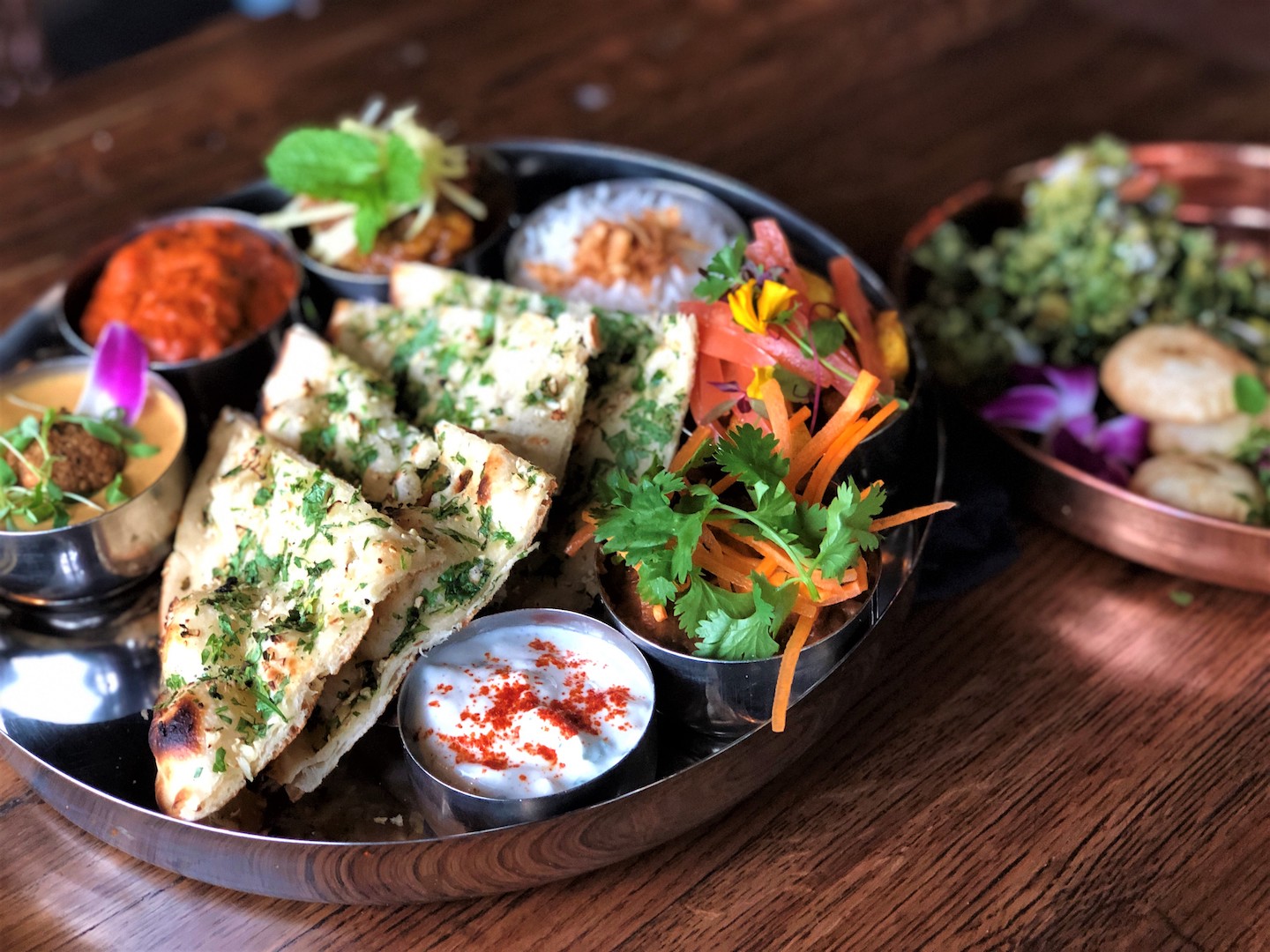 Where: 9234 Park Meadows Dr STE 700, Lone Tree
Phone number: 720-536-8150
The Lowdown: Lone Tree's fiercely flavorful, contemporary Indian concept helmed by chef Charlie Mani is offering its delicacies for delivery and pickup via Grubhub and online here. 
Pho 95
Where: 1002 S. Federal Blvd, Denver
Phone number: 303-936-3322
The Lowdown: This Federal pho favorite (say that five times fast) is open for takeout and anticipating a delivery service within a five-mile radius as well as curbside delivery. To order, visit pho95noodlehouse.com
Dae Gee
Where: Multiple locations (excluding the Colorado Blvd location); daegee.com/about
The Lowdown: You may not be able to enjoy Korean BBQ being cooked at your table for a while, however, Dae Gee will offer prepped meals, curbside pick up, free delivery and "fresh curbside pick up" where you can pick up fresh meats and ingredients to BBQ at home with step by step instructions. Delivery will be available via Uber Eats.
Hops & Pie / Berkeley Doughnuts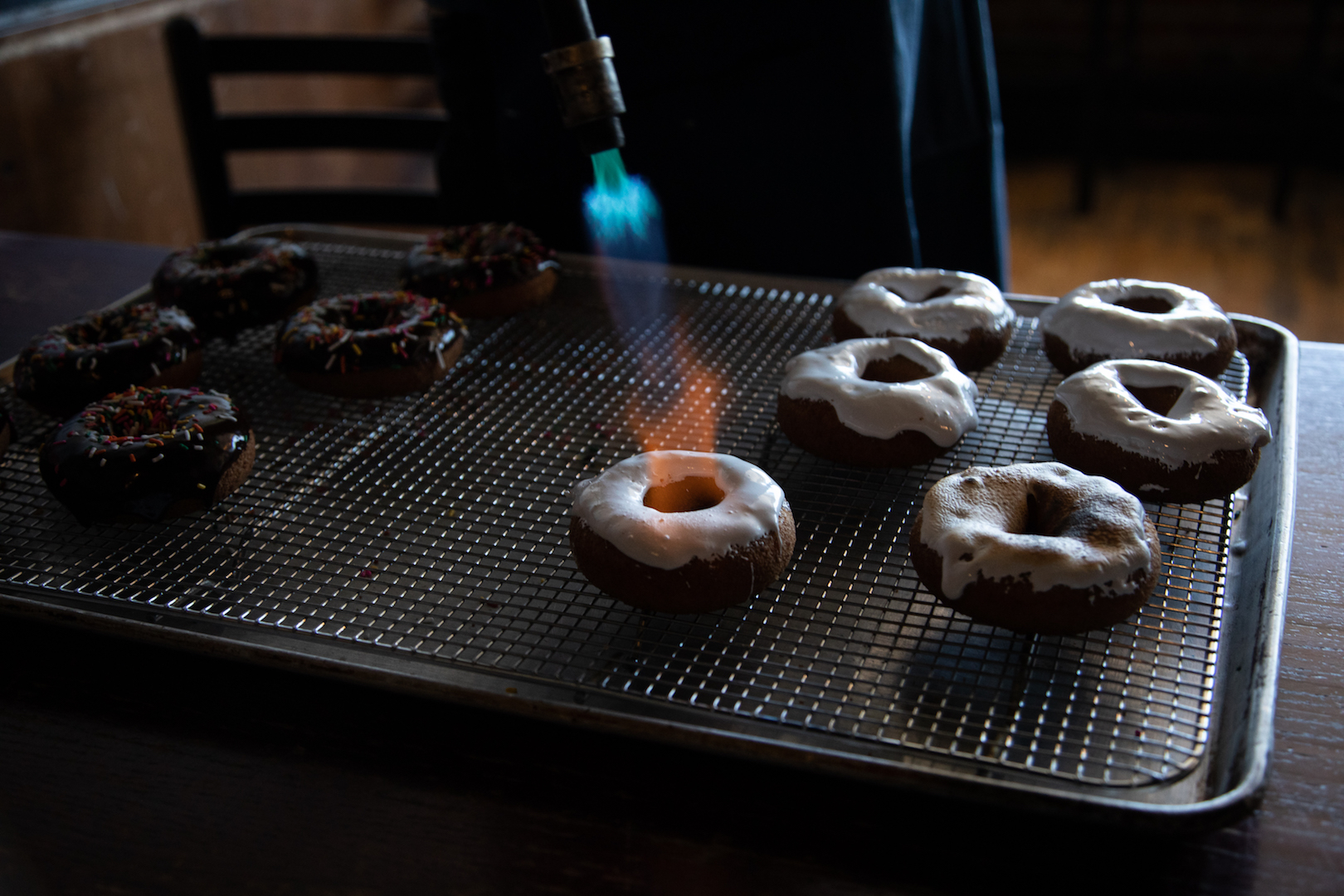 Where: 3920 Tennyson St, Denver
Phone number: 303-477-7000; hopsandpie.com
The Lowdown:  Two words: Free doughnuts. On Wednesday, March 17, through Sunday, March 22, Hops & Pie will include a free Berkley Donut with each order until doughnuts run out. They are also offering 20% off everything when you order through Hops & Pie directly. Additionally, with every $100 gift card purchased, Hops & Pie will add on $25 free of charge.
Snooze an AM Eatery
Where: Multiple locations; order.snoozeeatery.com
The Lowdown: All of Snooze's locations will pack up the pancakes (and the rest of their celebrated menu items) to offer online orders. Provision packs, meal kits and booze bundles are also available for delivery. Check out Snooze's virtual brunch parties over the weekend for some socially-distant A.M. excitement.
Wynkoop 
Where: 1634 18th St, Denver
Phone number: 303-297-2700; Order online here.
The Lowdown: Wynkoop to-go is a thing now. So, why not enjoy Wynkoop in your living room? Crowlers ($10) of Wynkoop's craft beer on tap and well-executed brewpub fare may be acquired by way of curbside pickup.
Chook 
Where: 1300 S Pearl St, Denver ; 4340 E 8th Ave, Denver
Phone number: 303-282-8399 South Pearl; 720-262-5118 8th Avenue 
The Lowdown: James Beard-award-winning chef Alex Seidel's charcoal-rotisserie-chicken-wonderlands are offering curbside pickup when you call ahead. Chook for Four meals ($45) including a whole chicken, three sides and one large salad are a wholesome family takeout option. Pickled products from Mercantile are also available.
Imbibe: Choose from a selection of Attimo wines or  pre-made cocktails called Happy Pots.
Abrusci's Fire & Vine

Where: 2200 Youngfield St, Lakewood
Phone number: 303-232-2424

The Lowdown: Abrusci's Fire & Vine wood-fired pizzas, family-style meals and other Italian specialties are available for takeout by phone and through its website.  No-contact and curbside pick up options will be offered as well as delivery via DoorDash.
Blackbelly / Santo
Where: Blackbelly 1606 Conestoga St #3, Boulder; Santo 1265 Alpine Ave, Boulder
Phone number: Blackbelly 303-247-1000 ; Santo 303-442-6100
The Lowdown: Both Boulder concepts from Top Chef alum Hosea Rosenberg will be offering curbside pickup. From Santo's New Mexican-inspired fare to Blackbelly's superb carnivorous creations, there is no shortage of options. Large format family meals feeding up to four people are also available for pickup. Choose from a whole rotisserie chicken ($50), braised 7x wagyu beef ($75) or smoked pork shoulder ($50). Family meals come with a field green salad and a choice of two sides.
Imbibe: Blackbelly and Santo are both offering beer, wine and cocktails to-go. Margarita packs are available at Santo.
Choice Market
Where: 1770 N Broadway, Denver; 1015 Osage St, Denver
Phone number: 720-893-0090 – Broadway; 720-379-6343 – Osage
The Lowdown: Fresh food, beverages, groceries and general home necessities will be available for contactless pickup and delivery at both Choice Market locations.  Choice is also offering a 20% discount on the entire bill for any employee in the service industry as well as any first responders and medical personnel with proof of employment. To order, visit choicemarket.co/order or receive ($5) off any Uber Eats delivery of ($20) or more to help reduce the delivery expense.
The Cherry Cricket
Where: 2641 E 2nd Ave, Denver; 2220 Blake St, Denver
Phone number: 303-322-7666 – Cherry Creek; 303-297-3644 – Ballpark
The Lowdown: Sometimes you just need a Cricket burger. Probably now, more than ever. Fear not – the OG Cherry Cricket is going curbside. Delivery is also available from the Ballpark location when you visit here.
Tables
Where: 2267 Kearney St, Denver
Phone number: 303-388-0299
The Lowdown: Charming Park Hill bistro, Tables, is offering family meals with curbside pickup. Check out their website, tablesonkearney.com and look under "family meals to go" for weekly menu options. Orders are taken a day in advance, and up to 2 p.m. the day of.
Restaurant Olivia 
Where: 290 S Downing St, Denver
Phone number: 303-999-0395
The Lowdown: Two-month-old pasta paradise, Restaurant Olivia, has temporarily closed its dining room. However, chef Ty Leon has graciously developed a special to-go menu available for curbside pickup. Dishes will include the house-made spaghetti bolognese ($10), a short rib French dip with French onion au jus ($12), lemon olive oil cake ($8) and cook-at-home pasta kits ($35) as well as take-and-bake lasagna ($20-$40) and chocolate chip cookies ($2) by Bistro Georgette. This to-go menu will be available from 11 a.m. to 7 p.m. Preordering is encouraged at [email protected] Restaurant Olivia will also be offering a ($25) gift card with the purchase of a ($100) gift card.
Imbibe: Guests can order cocktails to-go – serving one for ($10), serving for two for ($18) or serving for for for ($25) – as well as bottles of wine.
The Way Back
Where: 3963 Tennyson St, Denver
Phone number: 970-682-6888
The Lowdown: Seasonal, sustainable and, now — safer than ever. The Way Back has introduced a  to-go menu with a unique assortment of selections. Pick up some tori paitan ramen ($18), a carnitas taco ($5), lo mein ($18) or chicken parm ($35) among other cleverly crafted comfort foods. Fiend-ing for fried chicken? The Way Back Bucket ($45) comes with a whole fried bird accompanied by whipped potatoes and a vegetable side.
Rioja
Where: 1431 Larimer St, Denver
Phone number: 303-820-2282
The Lowdown: As we mourn the loss of Euclid Hall — the edgy and exceptionally executed eatery by chef Jennifer Jasinski and Beth Gruitch — the team's original concept, Rioja, is keeping up with demand for deliciousness by offering a "Feast on the Fly." This excellent meal deal is priced for one, with two sides and freshly baked bread. Protein options include hoisin-braised wagyu beef short rib ($30), free-range Petaluma half chicken ($22) and sustainably-sourced Arctic char ($25). Cauliflower gratin feijoada – Portuguese heirloom bean stew; kimchi – grilled bok choy; braised greens – chard and spinach; or crispy gruyére tater tots are among the sides to choose from along with a selection of complemental extras and desserts.
Arcana
Where: 909 Walnut St, Boulder
Phone Number: 303-444-3885
The Lowdown: Boulder's beautiful, ingredient-focused and seriously underrated gem of a restaurant is demonstrating a genuine act of compassion. Arcana's Community Meal Program is a  top notch, sliding-scale-situation in which fabulous food will be served up in order to benefit folks in the industry who may be experiencing a financial struggle at this time. This pay what-you-can to-go and delivery menu will be available to all, with a suggested price of ($20) and a sliding scale starting at ($0). Options include Buckner Family Farms prime rib, salmon, vegan stew, the Arcana burger, loaves of Arcana's wonderful bread, Tulip ice cream pints and a selections of salads and sides. Tips shall not be accepted and a delivery fee will not be implemented. Instead, Arcana will accept a "staff support" fee to directly benefit all employees whose hours have been reduced.
"We want to do everything we can to support our staff and the Boulder community, while minimizing risk. It is the goal of the Community Meal Program to reconfigure hospitality, thinking about the hourly and industry workers everywhere. It is our goal to help as much as possible and we will continue to put our best effort forward to approach this situation with heart and resilience," says co-owner Elliott Toan.
Den Corner
Where: Multiple locations; www.sushiden.net.
The Lowdown: Remarkably fresh fish and an unwavering commitment to quality have kept Sushi Den, Izakaya Den and OTOTO at the top of the list when choosing an exceptional Japanese dining experience in Denver. Unfortunately, pulling up a seat at the sushi bar or ferociously fumbling with chopsticks at any of these revered restaurants is currently out of the cards. This is where Den Corner's curbside to-go menu comes in. Call ahead, then roll up to any of these Den Corner concepts to enjoy an expertly prepared carryout meal. Ordering well in advance is highly encouraged and curbside service is set to evolve over time.
Bridge and Tunnel Restaurant Group
Where: Multiple locations
The Lowdown: Take your dough to-go from each of Bridge and Tunnel Restaurant Group's concepts. Rosenberg's Bagel's and Rosenberg's After Dark at the Stanley Marketplace has temporarily transitioned to takeout-service-only while Rosenberg's Bagels in Five Points, Rosenberg's Kosher and Famous Original J's Pizza will offer their menus for carryout. Delivery is available from Rosenberg's, J's and Lou's.
Big Red F Restaurant Group
Where: Multiple locations at bigredf.com
The Lowdown: "For three decades we've been a big part of these communities — cooking and serving you food and drinkables made with love and good intentions. Now, more than ever, we are here at whatever level you need us," says Dave Query, chef and owner of Big Red F Restaurant Group.
Lola Coastal Mexican, West End Tavern, Centro Mexican Kitchen, The Post Brewing Co., Jax Fish House & Oyster Bar and Zolo Grill are among the celebrated concepts which will offer curbside pickup. In addition, Big Red F is offering the Elbow Bump Service Industry Special — a ($15) meal deal which includes an entree and beverage available to all service industry professionals. Special dishes will change periodically and vary by location.
Dining In: An Anti-Social Social Hour will be a live-streamed digital dinner series in which guests may participate via Instagram. Guests at the "party" may pre-order a meal kit from a designated restaurant during an allotted time frame then tune in live to watch chefs and food personalities host an interactive food preparation and dinner party experience.
Sage Restaurant Concepts
Where: Multiple locations; sagehospitality.com
The Lowdown: Sage Restaurant Concepts (Urban Farmer, Kachina Cantina, The Corner Office) has launched the Keep Calm and Carry Out initiative in an effort to practice social distancing while raising money for those affected by COVID-19. In less than 24 hours, 14 restaurants signed onto the program, including – Hearth & Dram, Zorba's, Piper Inn, Steuben's Uptown and Steakhouse No. 316 in Boulder. Urban Farmer and Kachina Cantina will offer limited-contact curbside pickup in the Maven Hotel's valet. Additionally, Sage Restaurant Group and participating restaurants will be making a ($1) donation for every carryout order to Feeding America. 
Gastamo Restaurant Group
Where: Multiple locations; gastamogroup.com
The Lowdown: Burgers, pizza, fried chicken…and more? Oh my! Gastamo Restaurant Group's concepts – Park Burger, Park & Company, Homegrown Tap & Dough and Birdcall – have transitioned to online and over the phone takeout ordering. Each concept has also adjusted its hours to 11:30 a.m. –  9 p.m. and will offer delivery via third-party platforms.
Third Culture Bakery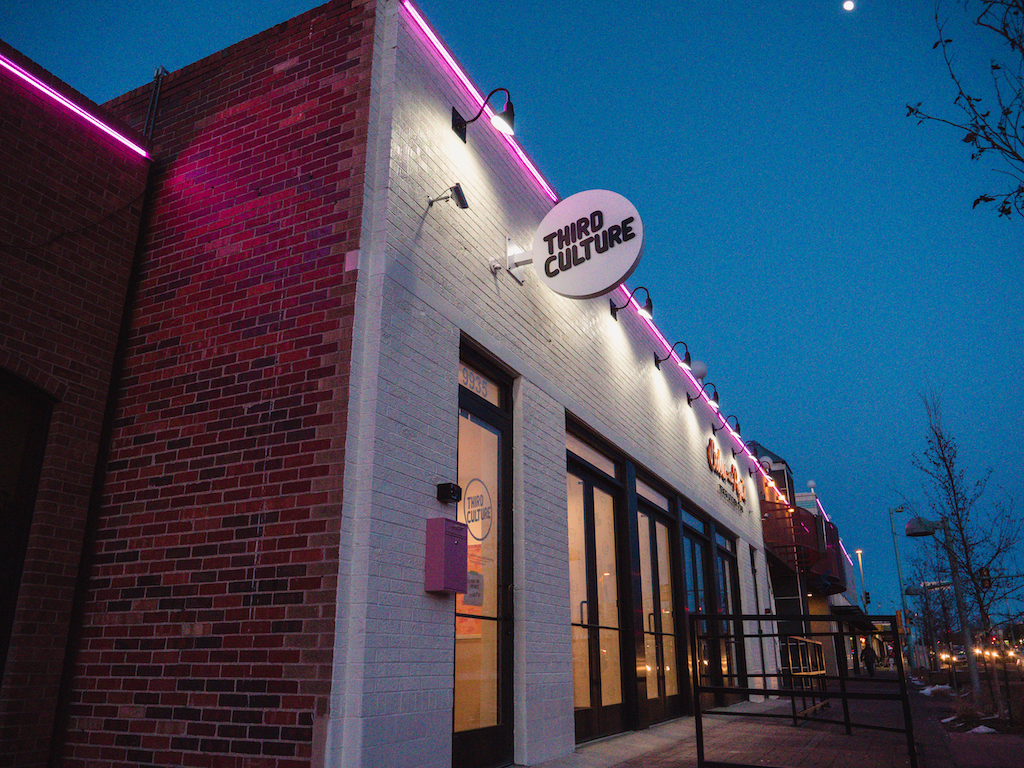 Where: 3395 East Colfax, Aurora
Phone number: 415-735-6699
The Lowdown: Denver may have felt teased by the recent introduction of Third Culture Bakery's mochi muffins and matcha drinks –– but, thankfully, both of these fusional treats will be available for curbside pickup and delivery via UberEats. 
La Loma / Sierra Restaurant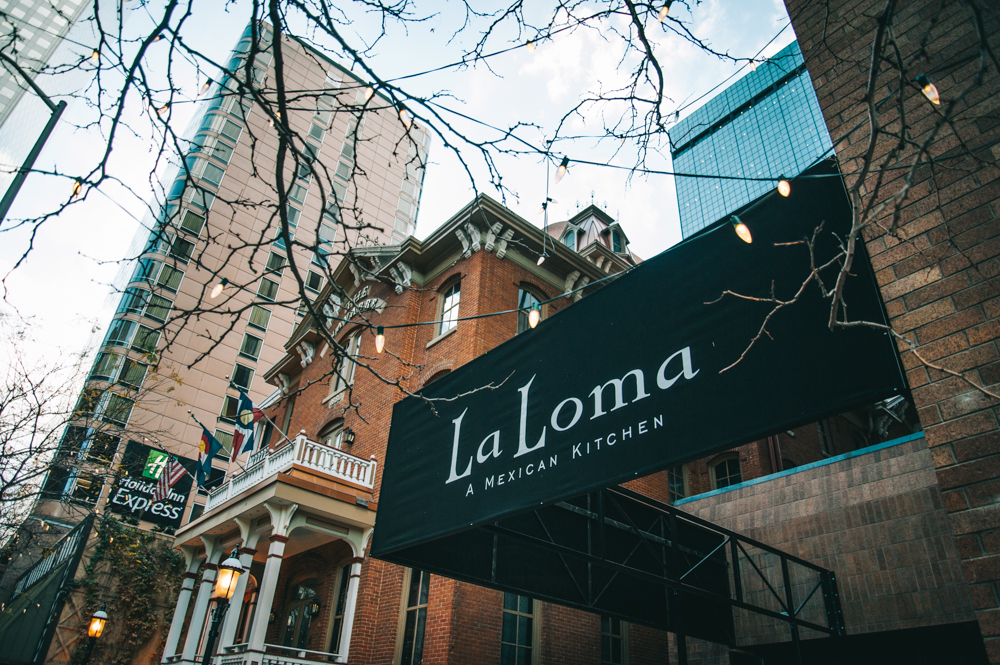 Where: 1801 Broadway, Denver; 10680 Cabela Dr, Lone Tree
Phone number: 303-717-3604 – La Loma; 303-717-3604 – Sierra Restaurant 
The Lowdown: Award-winning Mexican restaurant, La Loma, will offer its full dinner menu and catering menu for takeout and delivery. Instead of partnering with a delivery service, the restaurant will handle deliveries with its own staff in order to provide job opportunities for employees who were put on unpaid leave. All gratuity received from meal orders will be donated to La Loma's employee hardship fund. Meanwhile, Sierra Restaurant will also be offering its full menu and family style menus upon request via local, family-owned delivery service "we deliver." Gratuities will also be donated to an employee hardship fund.
Carmine's
Where: 92 S. Pennsylvania St, Denver
Phone number: 303-777-6443   
The Lowdown: Colorado's family-style Italian staple is offering curbside takeout and delivery. Limited delivery area windows and times are available. For more information visit carminescolorado.com. 
Barolo Grill / Chow Morso
Where: 3030 East Sixth Ave, Denver; 1500 Wynkoop St, Denver
Phone Number: 303-393-1040 – Barolo Grill; 720-639-4089 – Chow Morso
The Lowdown: These kindred Italian concepts are offering a rotating selection of provisions for curbside pickup in addition to their limited takeout and delivery menus. Homemade dried pasta, cheese, butter, lemons, carrots, onions, olive oil, beer and wine are among the options available for pickup. Visit Barolo Grill or Chow Morso's websites for more information.
Call
Where: 2843-5 Larimer St, Denver
Phone number: 303-954-0230
The Lowdown: Call – the darling eatery that was named one of America's Best New Restaurants 2018 by Bon Appétit – has temporarily reopened its doors to offer carryout and delivery. To order, visit here.
Katherine's French Bakery & Cafe
Where: 728 S University Blvd, Denver
Phone number: 303-282-5888
The Lowdown: Enjoy baked goods and a rotating selection of  take-home dinners via curbside delivery. For more information check out Katherine's website or  Facebook page.
Superfood Bar
Where: 1541 Platte Street, Denver, CO 80202 
Phone number: 720-855-3493
The Lowdown:  Organic, sustainable, gluten-free, vegan and now, available for curbside pickup. Order your superfood-forward favorites from Superfood Bar.
Carbon Cafe & Bar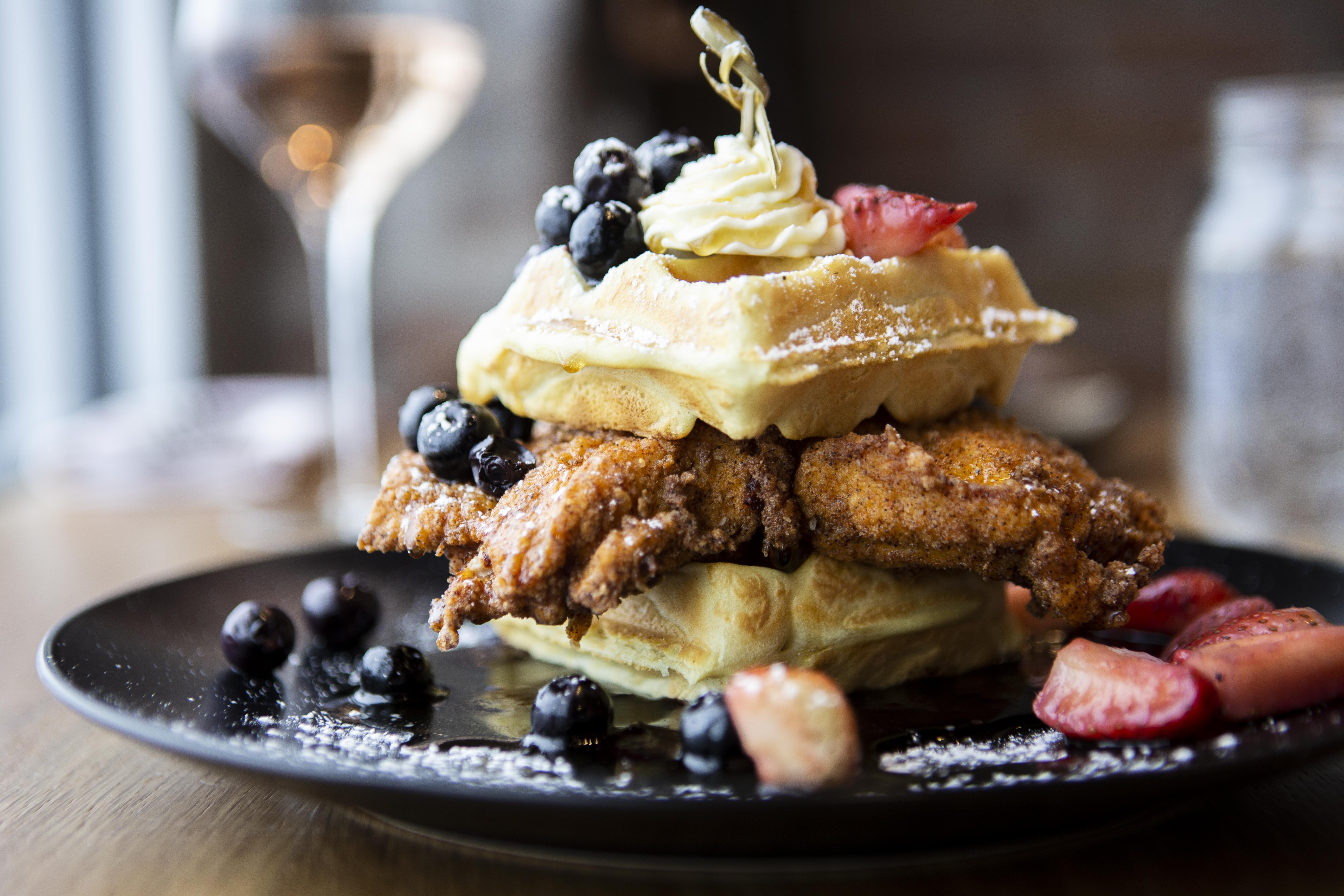 Where: 1553 Platte St, Denver; 2200 California St, Denver
Phone number: 720-428-8565 – Platte; 720-287-1305 – Five Points
The Lowdown: The eclectic, CBD-positive, all-day eateries are offering curbside pickup and delivery. Visit Carbon's website for more information. 
Bar Dough / Ash'Kara  
Where: Takeout is available from both concepts at Bar Dough; 2227 West 32 Ave, Denver
The Lowdown: Focaccia or pita? Meatballs or falafel? Pasta or lamb kofte? Whichever you decide – Bar Dough and Ash'Kara will both their worldly and wonderful fare for pickup and delivery. 
Tap & Burger / Senor Bear / Mister Oso
Where: Takeout is available from both concepts at Highland Tap & Burger; 2219 W 32nd Ave, Denver
The Lowdown: Brilliant burgers and Latin-inspired bites from a few of Denver's most popular restaurants are temporarily sharing a roof. Enjoy takeout or delivery from Highland Tap & Burger, Senor Bear or Mister Oso.
Maine Shack
Where: 1535 Central St, Denver
Phone number: 303-997-2118
The Lowdown: Denver's east coast-connection to mouthwatering lobster rolls and generally outstanding shellfish-forward menu items is available for takeout and delivery. Order here or visit Maine Shack's website for more information.
Rosetta Hall
Where: 1109 Walnut St, Boulder
Phone number: 720-323-5509
The Lowdown: Enjoy a broad spectrum of international flavors from downtown Boulder's Rosetta Hall. The impressive food hall boasts a fabulous lineup of vendors, including, Rose's – the recently-opened classic Americana concept by Top Chef Alum, Carrie Baird; award-winning food truck, The Ginger Pig; Italian offerings from La Tigella; West African cuisine from Jacaranda; modern Mexican dishes from Tierra; French classics by Confit and decadent desserts from Petit Fleur. Visit Rosetta Hall's website for menu offerings and online ordering. 
Imbibe: The entire bar is available for curbside pickup and delivery.
Grind Kitchen + watering hole 
Where: 300 Fillmore St, Denver
Phone number: 720-749-4158
The Lowdown: Keep your fried chicken fantasies alive with classy southern carryout from Cherry Creek's GRIND kitchen + watering whole. Check out GRIND's website for more information.
Le Bilboquet
Where: 299 St Paul St, Denver
Phone number: 303-835-9999
The Lowdown: Just say "oui," to posh French fare in any setting. Cherry Creek's Le Bilboquet is offering curbside pickup and delivery. 
Now Pho
Where: 1195 S Federal Blvd, Denver
Phone number: 303-935-6264
The Lowdown: Enjoy authentic Vietnamese dining for takeout and delivery via No Pho's website.
Bar Helix
Where: 3440 Larimer St, Denver 
Phone number: 720-449-8587
The Lowdown: Award-winning negroni-haven, Bar Helix, is now offering pre-mixed, pre-diluted and pre-chilled craft cocktails for takeaway. Each bottle serves 8-10 people and comes with custom-made ice spheres, garnishes and Bar Helix's famous "Deez Nuts" party mix. To order, visit here. 
Star Bar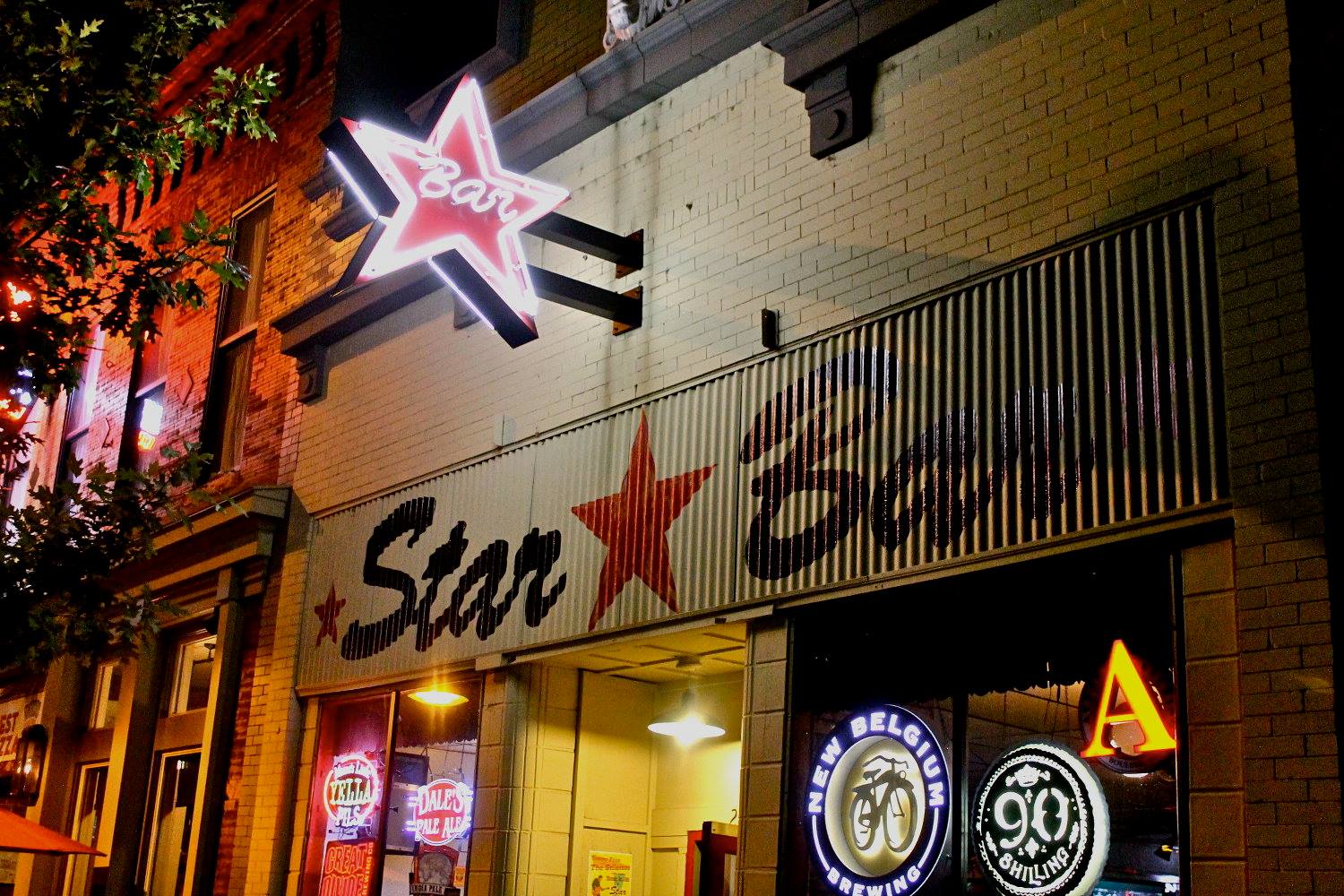 Where: 2137 Larimer St, Denver
Phone number: 720-328-2420; Text order to 303-808-8401
The Lowdown: Takeout cocktails, snacks and beer are now available with "Star Bar TO GO." Visit Star Bar's Facebook page for more information. 
Adrift
Where: 218 S Broadway, Denver
Phone number: 720-328-2420; Text order to 303-808-8401
The Lowdown: Takeout cocktails, snacks and beer are now available with "Star Bar TO GO." Visit Star Bar's Facebook page for more information. 
Edible Beats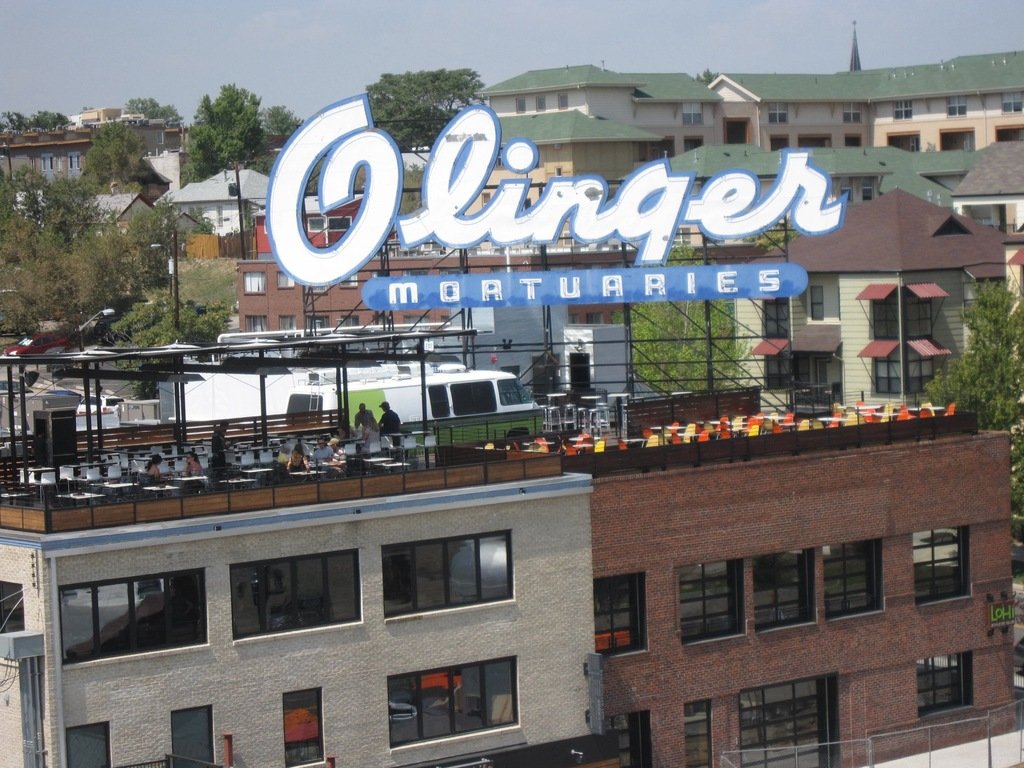 Where: Multiple locations
The Lowdown: The funky family of flavorful concepts by chef/director, Justin Cucci, are offering accessible, responsibly sourced menu items to-go. Order from Linger, Root Down and El Five here. All pickup orders will be available at Linger.
Edible beats is also giving away 50 meals a day to Denver Elementary Schools.
*We are updating this list periodically as information becomes available. Please check back for more information about restaurants offering delivery, to-go and curbside pickup as well as special offers, menus and programs.
For more on restaurant delivery in Denver, check out Visit Denver's directory.
For more on beer/brewery delivery check out our friends at Porchdrinking.com
In Boulder: