Welcome back to our monthly Dig Into Denver series. At the beginning of each month, we deliver a food–and–beverage-based itinerary for the best ways eat and drink your way through the city — including what's recently opened and what's worth celebrating for no reason at all.
Bookmark this page to reference these Denver food events all month long, and let us know in the comments what Denver food events you'd like to see included in Dig Into December next month.
But First… Food News
In case you missed it, here are the biggest announcements in Denver food news from last month.
Denver Central Market Opens in DIA November 7
The Lowdown: This year the Denver airport has stepped up its game. Starting next week, you can get your Denver Central Market favorites at DIA, including Sushi-Rama, Vero Pizza and Pasta, Culture Meat and Cheese and SK provisions. Learn more about the opening here.
Upcoming Broadway Market Announces New Chefs and Concept
The Lowdown: Broadway Market, Denver's newest marketplace in the Golden Triangle, is coming to 950 North Broadway. And, Daniel Asher and Josh Dinar have teamed up to bring a new Ottoman-inspired collaboration Mother Tongue once its open. This duo will join a new Biju and Pizzeria Coperta.
Denver Winter Passport Now on Sale
The Lowdown: The Winter Passport Program is back with two-for-one drinks specials — and just in time for the holidays. It goes on sale November 1 and this time it's added coffee and extended its date.
Kevin Taylor to Open Mexican Concept in Broomfield
The Lowdown: Restauranteur Kevin Taylor is bringing another concept to Broomfield, near his other spot Hickory & Ash.  Masa will serve contemporary fare rooted in the traditional flavors of Mexico to Broomfield in 2019.
Aspen's Zocalito Announces Move to Denver
The Lowdown: Zocalito, Aspen's esteemed latin bistro specializing in Oaxacan cuisine, rare chilies and other unique ingredients, will relocate to downtown Denver before 2019.
White Fence Farm Closing after 45 Years
The Lowdown: After 45 years of serving family-friendly comfort food to the Denver community, White Fence Farm will close its doors. It's just one of many beloved local spots to call it quits lately.
A New Italian Spot is Opening in LoDo
The Lowdown:  Husband and wife duo,  Jake and Jennifer Linzinmeir, are bringing more handmade pasta to Denver. Jovanina's Broken Italian is slated to open by the end of the year and will pull inspiration from Jake's experience at a three-Michelin starred restaurant and Jennifer's  Sicilian roots.
Newly Opened 
These are notable restaurants, coffee shops and bars that opened in Denver last month. 
Bonchon
The Lowdown: Bonchon, a nationwide Korean fried chicken chain has opened its next location in Stapleton. Bonchon creates traditional Korean Fried Chicken dressed with your choice of spicy or soy garlic sauce that's paired with less traditional sides.
Narrative
The Lowdown: Narrative is the newest restaurant to hit Cherry Creek. Open inside the Jacquard Hotel, this neighborhood spot serves "contemporary American" cuisine.
The Rotary
The Lowdown: There's been a lot of changes to the Avanti F&B line-up these days, but we welcome each one with open arms. The Rotary — a micro-kitchen focused on locally sourced, seasonal ingredients — is offering a customizable ordering experience new to the space.
Morin
The Lowdown: This futuristic French concept opened and is out to prove that there's no such thing as too many cooks in the kitchen. Catch Morin in the old Wazee Supper Club space.
Seven Grand
The Lowdown: This addition to the downtown Dairy Block features 700 different whiskeys inside of its 4,100 square-foot space.
Excuses to Celebrate
There's a lot to celebrate for no reason in November. If prepping for Thanksgiving hasn't left you stuffed, we have more for you — including this list of fall and winter Colorado CSAs. 
November 3: National Sandwich Day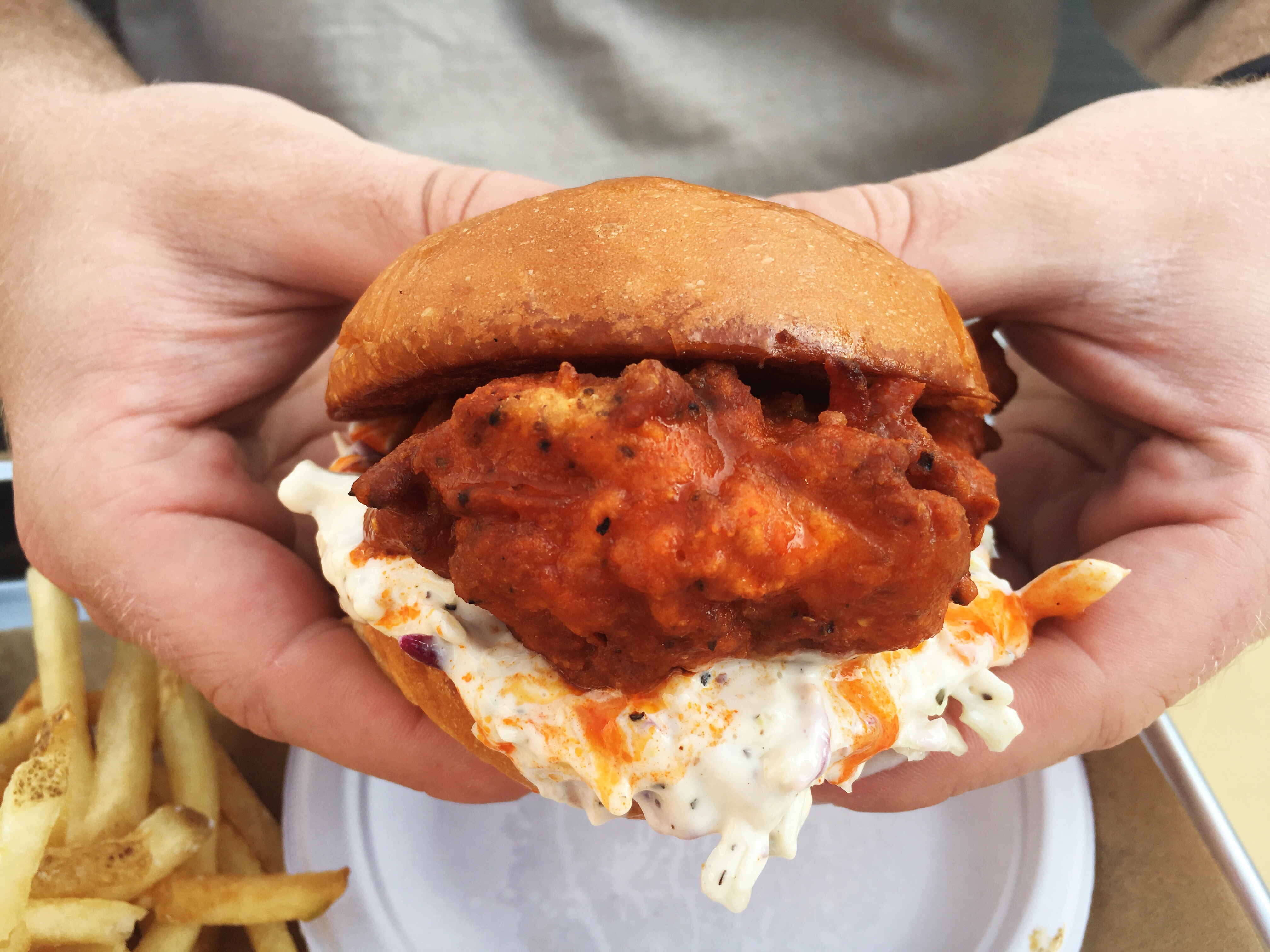 The Lowdown: Listen — we're never going to pass up an excuse to dig into a good sandwich. We hope you feel the same.
Don't Miss: Whether you're in the mood for a sandwich full of fried chicken or ice cream, there's one for you out there. (Also, if you want to celebrate hungover a day late on Saturday morning, many of our favorite hangover cures are sandwiches).
November 5: National Cappuccino Day
The Lowdown: Keep it easy like Sunday morning by treating yourself to a cappuccino from one of Denver's many, many coffee shops.
Don't Miss: If you're looking to shake up your routine, check out our list of under-the-radar coffee shops and brace yourselves for a true caffeine buzz.
November 6: National Nachos Day
The Lowdown: We don't really need an excuse to eat nachos, but we'll always take one. Celebrate this cheese-smothered holiday with our list of our favorite nachos in the city.
Don't Miss:  As the first on our list, Illegal Pete's is a must do on Nacho Day. It's especially necessary because you might win nachos for a year if you tag your favorite nacho build on Instagram and use the hashtags #howdoyounacho and #nachonovember. They are also keeping chorizo on the menu all day long for Nacho November — because apparently, it's just that good.
November 9-17: First Bite — Boulder County Restaurant Week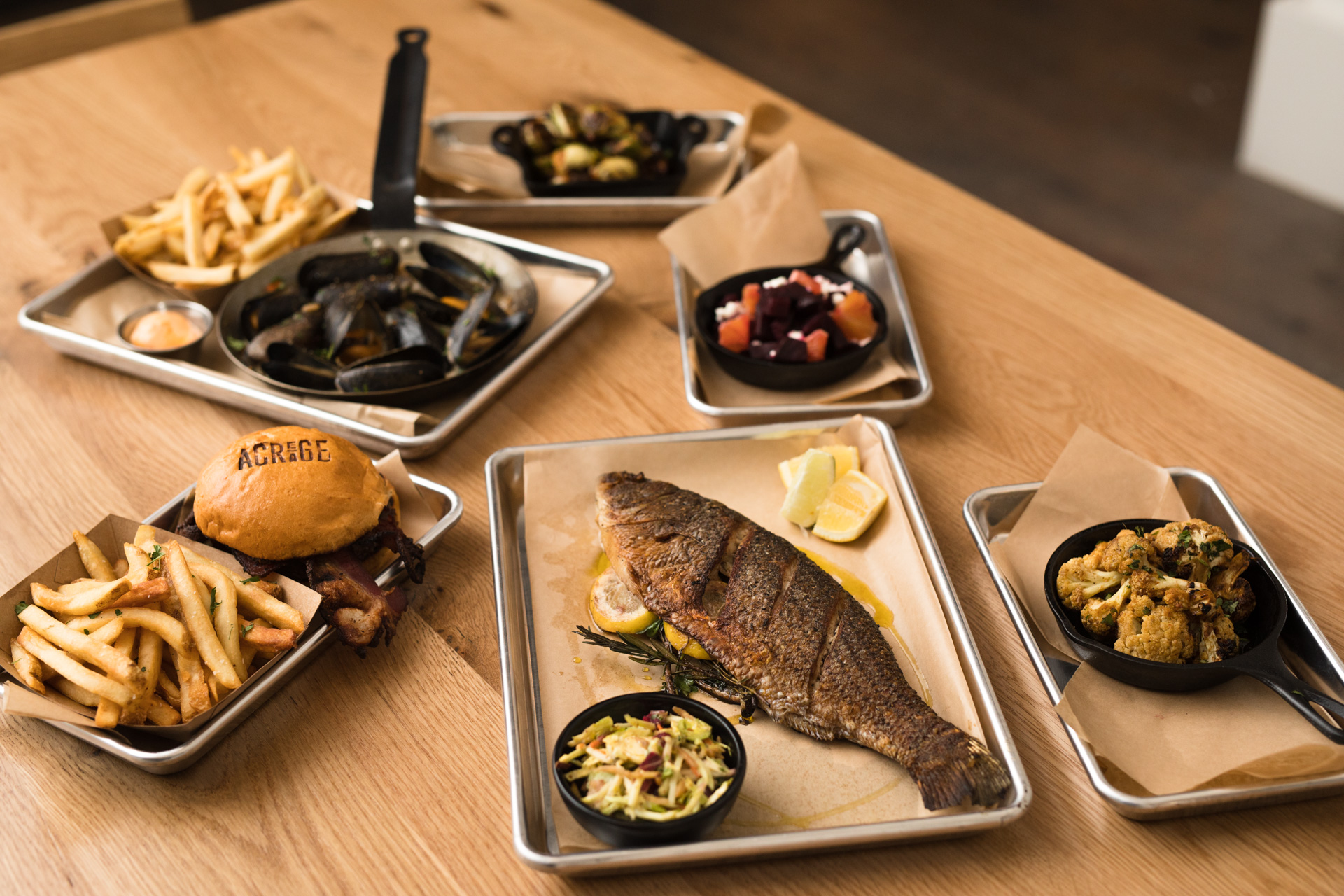 The Lowdown: If there was ever an excuse to get up to Boulder and explore the dining scene, this is it. During First Bite — Boulder County's restaurant week — more than 50 of the area's top restaurants offer three-course, pre-fixe tasting menus for $29.
Don't Miss: The list of the restaurants — and each menu — is being updated daily on the event's website —including some that are a bit outside Boulder like Acreage.
November 14: National Guacamole Day
The Lowdown: This is perhaps the only day that it is socially acceptable to say "Rock Out with Your Guac Out." Bring it on.
Don't Miss: There's a lot of great guacamole in the city, but we can't resist the Los Chingones-style Guacamole with rattlesnake chorizo, pickled jalapenos, cotija cheese and guajillo oil.
Eat Well, Give Back
Denver is a giving community, and there are countless events every month benefitting non-profits across the city. However, for Dig In, we specifically highlight food and beverage events that support food-focused causes and non-profits — those that tackle hunger, service industry assistance and more.
November 10: Pickling Workshop with The GrowHaus and The Real Dill
The Lowdown: Join the pickle pros at The Real Dill for a pickling workshop. Together, you will make a jar of pickled green beans to take home. Tickets are $25, and all proceeds go to The GrowHaus.
November 30: Dine Out to End Childhood Hunger
The Lowdown: Eat at one of the many restaurants participating in Dine Out to End Childhood Hunger to benefit Cooking Matters Colorado — a non-profit that teaches families how to feed their children healthy meals on a $10 per day budget. Participating restaurants are donating 10-20 percent of proceeds for the day to the cause.