Thanks to the hard work of Denver native Henry Lee, a nationwide Korean fried chicken chain will open its next location in Stapleton. Bonchon creates traditional Korean Fried Chicken dressed with your choice of spicy or soy garlic sauce. Lee's love for the food urged him to create his own adaption of the franchise, setting up shop in the Northfield development of Stapleton at 8302 East Northfield Boulevard.
Although the franchise is known for its authentic and delicious fried chicken, their menu offers so much more. With dishes like bulgogi, pork buns and fried rice accompanied by sides of kimchi and edamame, Bonchon has become known for its traditional Asian cuisine. However, there are plenty of other options on the menu for those looking for something different.
Chicken strip sliders, onion rings and "Korean Tacos" are just some of the more unorthodox menu items you can find at Bonchon. Stapleton's spot will also include libations such as Korean mimosas and craft beers. The restaurant will also feature special event nights and happy hours with deals on both food and drinks throughout the night.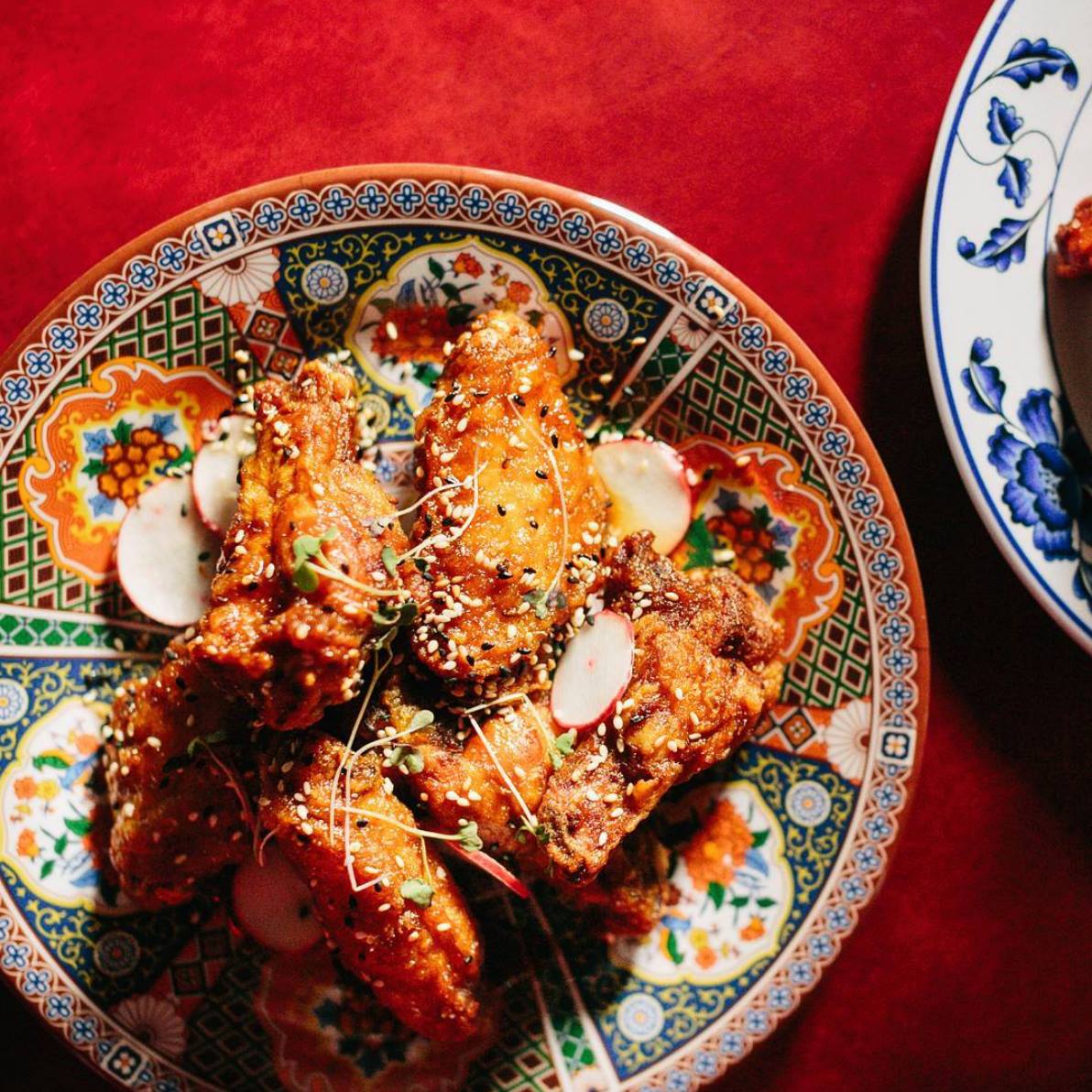 The chain has also released deals and promotions for specials occurring every week. These deals include a Monday Night Football deal offering four free beers with any large order of fried chicken as well as a "College Night" on Saturdays with two-dollar beers for anyone with a valid college I.D.
Bonchon was created back in 2002 and now holds over 200 locations across the world. The Stapleton location will not only be the first sign of the chain in the Denver area but in all of Colorado.
"Bonchon" is a Korean word meaning "My Hometown." Lee was able to bring the chain to Stapleton through Bonchon's rigorous franchising program that allows any qualified person to bring the restaurant to their hometown.
Although it was believed that the Stapleton chain was going to open this past summer, the grand opening was pushed back. This past week, the Stapleton Bonchon has been welcoming guests and testing sales through their "soft opening." Although the chain has not announced an official date for their grand opening, the restaurant's Facebook page has said that the opening is planned for sometime next week.
Bonchon Stapleton is located at 8302 East Northfield Boulevard, Denver. Soft opening hours are 3 to 6 p.m. Monday through Sunday.