Welcome back to our monthly Dig Into Denver series. At the beginning of each month, we deliver a food and beverage-based itinerary for the best ways eat and drink your way through the city — including what's recently opened and what's worth celebrating for no reason at all.
Bookmark this page to reference these Denver food events all month long, and let us know in the comments what Denver food events you'd like to see included in Dig Into March next month.
Newly Open
These are notable restaurants, coffee shops and bars that opened in Denver last month. For locations that we expect to open this year, click here.
Bang Up to the Elephant!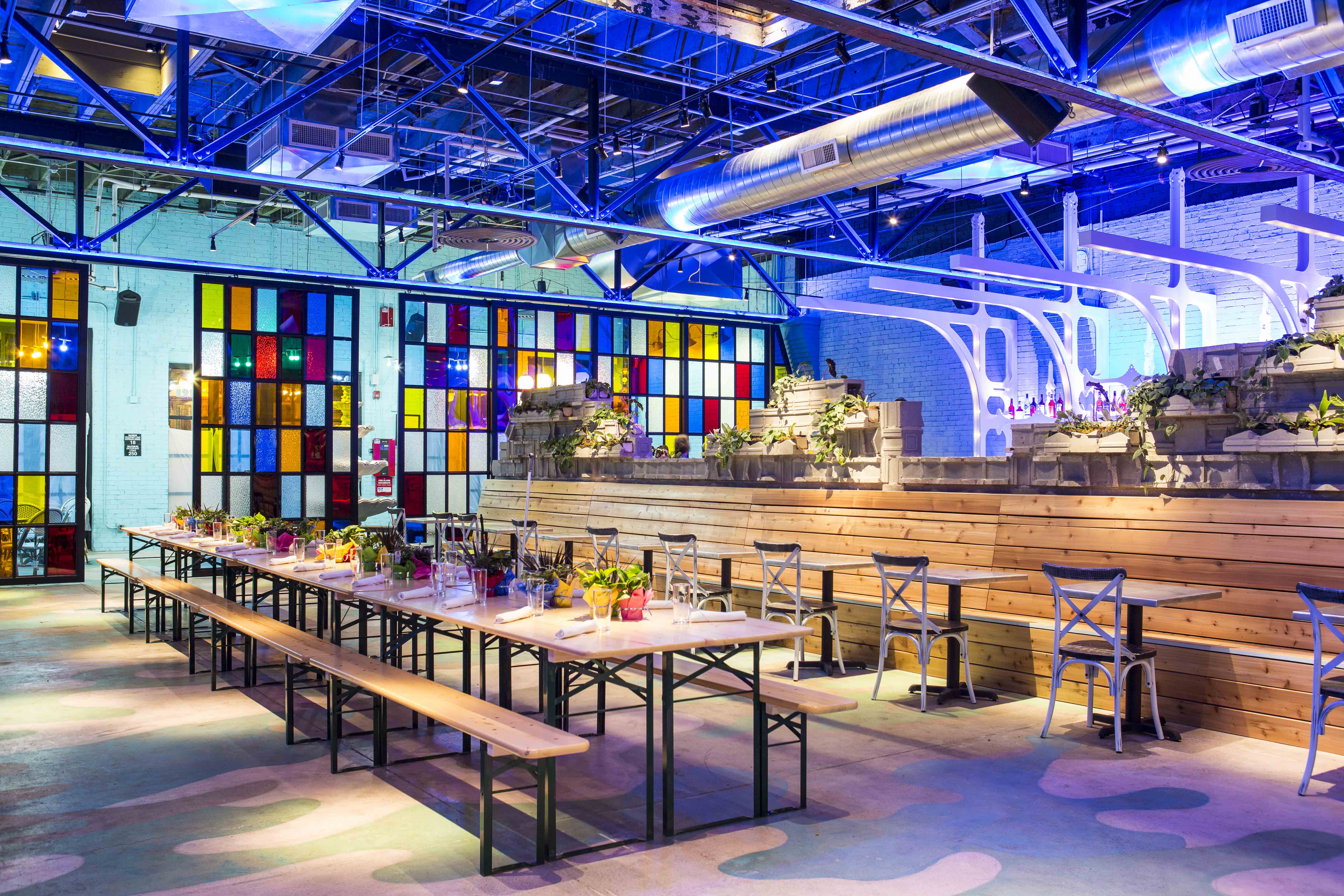 The Lowdown: This new Capitol Hill restaurant and bar comes from the team behind Beatrice & Woodsley, serving "Calypso cuisine" and tropical cocktails.
Don't Miss: The team's explanation of what Calypso cuisine really is, and why they're choosing to call it "authentically inauthentic."
The Olympic Bar (inside Wayward)
The Lowdown: After its popular pop-up "Miracle on Little Raven" Christmas-themed bar, Wayward is back with another themed concept for the Olympics.
Don't Miss: The bar is open Tuesday through Saturday starting at 6 p.m. and will last throughout the Olympic season. Learn more here.
Caffe Figurati
The Lowdown: After Boxcar Coffee moved to Boulder to have a larger facility, The Source welcomed a new coffee shop with Caffe Figurati, from Commonwealth Coffee Roasters.
Don't Miss: Founder Jason Farrar said, "Caffe Figurati is going to serve coffee in ways Denver has yet to see." Learn more here.
Smokin Yards
The Lowdown: Idaho Springs barbecue gem Smokin Yards finally made its way down to Denver this January when they opened in the Sante Fe Arts District.
Don't Miss: All the meats. Especially the burnt ends sandwich and the Carolina pulled pork. See more of our picks — including the 13 side items — here.
Excuses to Celebrate
Are you done with those sober January resolutions? We hope so — because there are some great excuses to celebrate, eat and drink for no real reason in February.
February 4: National Homemade Soup Day
The Lowdown: Even if you don't want to make it YOUR home, per se, restaurant house-made is still the same thing — right?
Don't Miss: In November, we shared seven soups you can't miss on a cold Denver day. If you haven't worked your way down the list yet, now's the time.
February 9: National Pizza Day
The Lowdown: Like you don't have pizza once a week anyway.
Don't Miss: We rounded up our favorite pizzas — from deep dish to drunken nights — here.
February 13: Eat Italian Food Day
The Lowdown: As if we ever needed an excuse to eat Italian food.
Don't Miss: Have you tried all of the Italian places that opened (or reopened in 2017)? Don't miss our recaps of Il Posto, Quality Italian, Tavernetta and (a more casual) Marcella's.
February 14: Valentine's Day
The Lowdown: Whether you're single or happily paired, there's no reason not to eat, drink and be merry on Valentine's Day.
Don't Miss: Stay tuned for our Valentine's dinner roundup later this month, and, if you can't wait, check out our six favorite chocolate shops.
February 20: National Margarita Day
The Lowdown: Transport yourself into summer this February and down a pitcher or two with the ones you love on National Margarita Day.
Don't Miss: Stay tuned for a round-up of our favorite margaritas — coming later this month.
Eat Well, Give Back
Denver is a giving community, and there are countless events every month benefitting non-profits across the city. However, in Dig In, we specifically highlight food and beverage events that supporting food-focused causes and non-profits — those that tackle hunger, service industry assistance and more.
January 28: Chili Cook-Off
When: Saturday, February 3, 6-9 p.m.
Where: Copper Kettle Brewing Company — 1338 S. Valentia St., Ste. 100, Denver
The Lowdown: Join the Copper Kettle Brewing Company for its 2nd annual charity chili cook-off. This year, it's benefiting the Chef Ann Foundation.
READ: How Boulder Became Ground Zero for School Lunch Reform
January 28: Oyster, Farm & the Table
When: Wednesday, February 28, 6 – 9 p.m.
Where: Avanti F&B — 3200 Pecos St., Denver
The Lowdown: Head to Avanti F&B on February 28th for The Regional's "cross-country food bar" benefiting the Cooking Matters Colorado — a non-profit that teaches low-income families how to shop for and prepare healthy meals on a budget.