Welcome back to our monthly Dig Into Denver series. At the beginning of each month, we'll deliver a food and beverage-based itinerary for the best ways eat and drink your way through the city — including what's recently opened and what's worth celebrating for no reason at all.
Bookmark this page to reference these Denver food events all month long, and let us know in the comments what Denver food events you'd like to see included in Dig Into Denver this November.
Newly Open
These are notable restaurants, coffee shops and bars that opened in Denver last month. For locations that we expect to open before the end of the year, click here.
Wally's Wisconsin
The Lowdown: This new LoDo tavern is packed with all-American classics — in fact, our writer said after one bite of the butter burger ($12), he could "almost hear a bald eagle screech in the distance."
Don't Miss: His entire recap of the place — including why you need to eat those Wisconsin cheese curds ($8) — here.
Bar Helix
The Lowdown: This new seductive-chic bar opened on Larimer just this week, with an alluring atmosphere and equally impressive wine, beer and cocktail list — especially if you love negronis.
Don't Miss: From the dirty popcorn ($5) to the naughty waffles with house-smoked salmon ($16), the bar snacks are just as tempting as the drinks. See our full first look here.
54Thirty
The Lowdown: At 54Thirty, it's all about the view. Named after its 5,430 foot elevation, this bar sits on the rooftop of the 20th floor of the Le Méridien hotel.
Don't Miss: Because of the 360 views, you really can't afford to miss a sunset from up there while the weather is still nice. It's the highest open-air rooftop bar in the city.
Marcella's
The Lowdown: LoHi gained a new Italian restaurant in Marcella's — a concept from the Ohio-based Cameron Mitchell Restaurant Group, which also owns Ocean Prime on Larimer Street.
Don't Miss: The giant veal meatballs are pictured above — need we say more? We're dining there for dinner tonight, so stay tuned for a recap tomorrow.
Copper Door
The Lowdown: Denver can't get enough coffee — so much so that Copper Door, the first 100% woman-owned roastery in the city, is opening a second location at The Yard.
Don't Miss: Our full run-down will be live next week, but true coffee lovers shouldn't wait to go and try a "coffee cupping" class. It's like an educational wine tasting for coffee.
Excuses to Celebrate
There's a lot to celebrate for no reason in October. If Halloween candy and putting pumpkin in everything hasn't left you full, though, we have more for you. October is National Pasta Month, National Pizza Month, National Cookie Month, National Pork Month and National Seafood month — and that's not even including the date-specific holidays.
October 2-7: Great American Beer Festival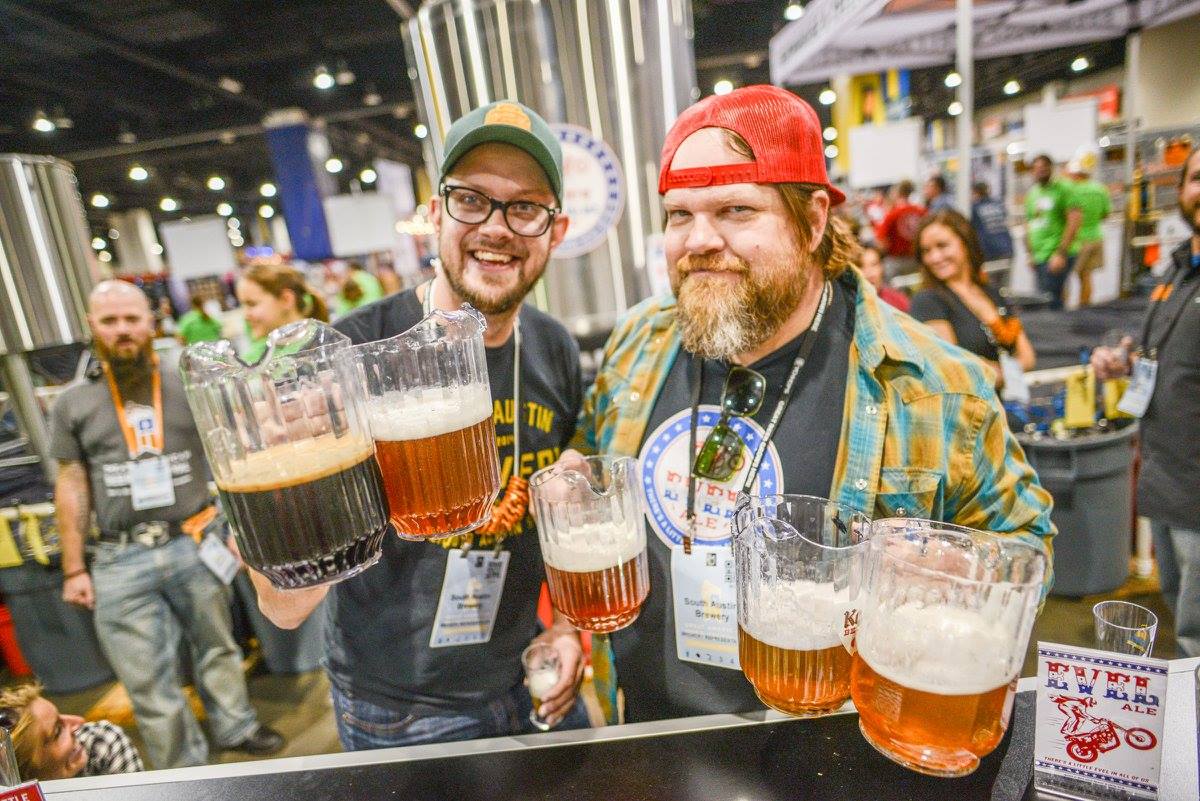 The Lowdown: This is the biggest week of the year for many beer aficionados across the state and the entire country. The Great American Beer Festival features more than 800 breweries and 3,800 beers.
Don't Miss: Tickets have been sold out for weeks, but we've got a list of more than 40 GABF-inspired beer events across the city this week. If you did score a ticket, we've also put together a list of beers to chase and mistakes to avoid while you're there.
October 5: National Rocky Mountain Oyster Day
The Lowdown: This "Colorado delicacy" that no one actually seems to eat all that often has its own holiday — thanks to the help of The Know, which is definitely worth a read. If you didn't know, Rocky Mountain Oysters aren't oysters at all — it's a plate of deep-fried bull testicles.
Don't Miss: The Buckhorn Exchange — Denver's original steakhouse — has been known for its Rocky Mountain Oysters for years. And, on its new holiday, they're celebrating with half-off orders all day.
October 22: Denver Bloody Mary Festival
The Lowdown: This festival celebrating one of the best brunch beverages has been traveling across the country — to New York, Portland, Los Angeles and more. The $45 ticket gets you access to music and unlimited bloody mary and food samples.
Don't Miss: For $65, you can go VIP and get in an hour early and get a VIP tote bag and bloody mary socks. We're not sure about the gifts, but it's usually worth the extra dough to get in early and skip the bigger lines.
October 25: National Greasy Food Day
The Lowdown: We mean greasy food in the most loving way possible. Those carefully and deliciously battered-and-fried delicacies that cure the worst of hangovers.
Don't Miss: We've rounded up our favorite hangover cures across Denver, and most of them have a gloriously greasy element in tow.
October 28: National Chocolate Day
The Lowdown:  As if you weren't already eating enough Halloween candy, kick that chocolate craving up a notch with another excuse to eat more of it.
Don't Miss: We have a recap of our six favorite chocolate shops in the city, and here's a look at why you should visit Denver's Chocolate Lab for more adventurous ways to satisfy your sweet tooth.
Eat Well, Give Back
Denver is a giving community, and there are countless events every month benefitting non-profits across the city. However, in Dig In, we specifically highlight food and beverage events that supporting food-focused causes and non-profits — those that tackle hunger, service industry assistance and more.
October 15-19: Harvest Week
When: Dinner nightly, October 15 through 19. All times are here.
The Lowdown: Co-hosted by GrowHaus and EatDenver, Harvest Week brings five nights of dinners with more than 30 Denver chefs working together to celebrate Colorado farmers and benefit GrowHaus. Tickets are sold out, but click here for more details and pray for a waiting list.
October 21: Slow Food Denver Dine-Around Dinners
When: Sunday, October 21 — multiple dinners, details here.
The Lowdown: For a small $5 donation to Slow Food Denver, you can join one of its community building Dine Around Dinners in October. Hosted in people's homes across the city, guests can join different options that will be centered around themes and discussion topics — from Persian cuisine to a regional discovery potluck where guests are encouraged to bring a dish from their hometown.