If you're familiar with the LoDo staple Rhein Haus, then you already know that good hospitality and serious plates are found within. Opening Friday, September 8 comes the smaller, more localized — but equally grand — sister restaurant Wally's Wisconsin Tavern.
The Space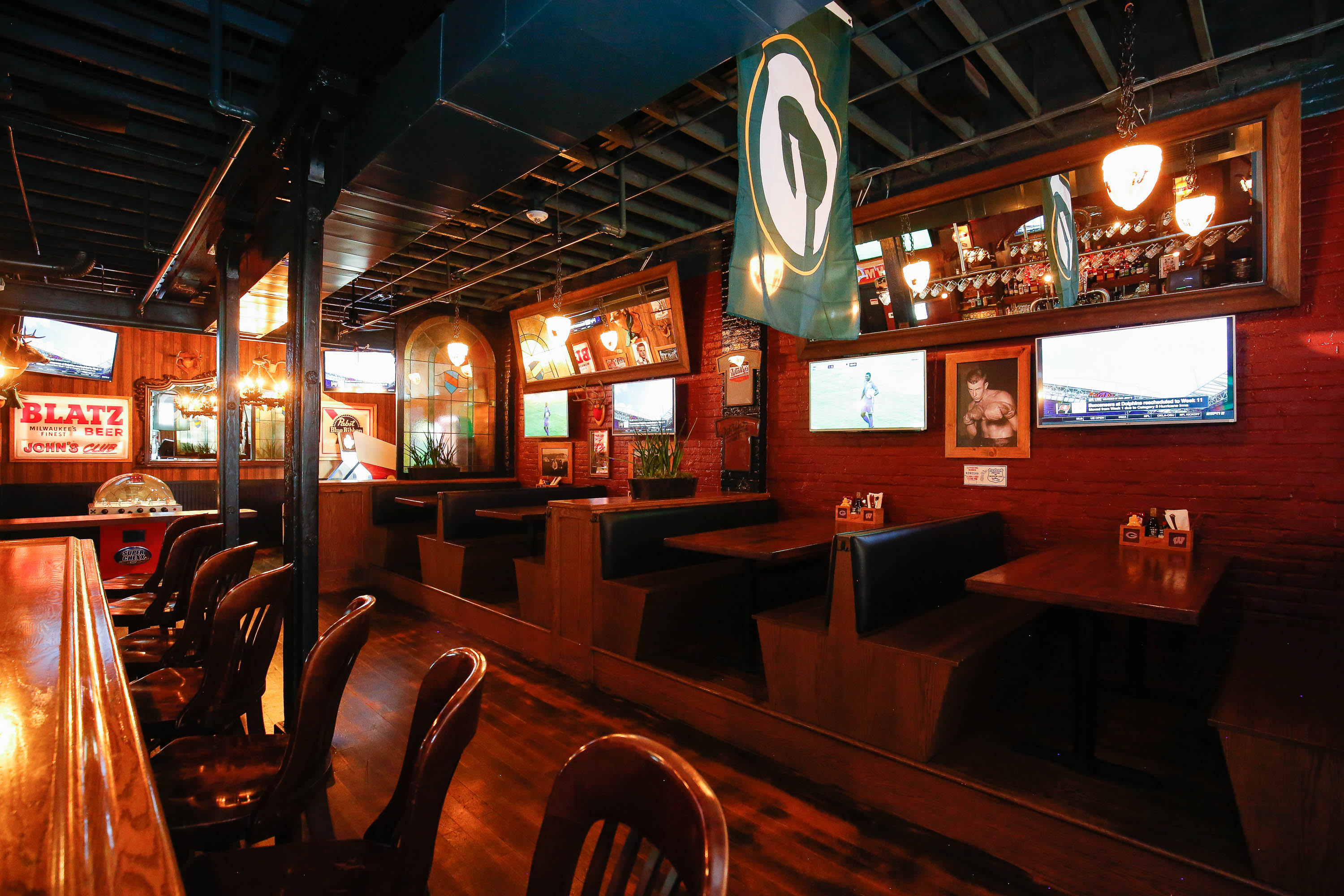 Specializing in high-quality renditions of all-American classics, the tavern has all the finest elements of a Midwestern pub, albeit one that adds a great deal of gloss to the standard dive format. Family memorabilia line all the walls — legitimate images of Wally as a young man, including a beautifully retouched wedding photo — can be found littered amongst retro beer iconography and a stuffed badger. Custom painted hats by the namesake himself line the bar. James Weimann — the son of Wally Weimann and restaurant partner — went to great lengths in paying homage to his father. The love is evident — a scene that could otherwise risk kitsch feels not only legitimate but heartwarming. It is exactly the kind of place to eat comfort food and knock back a cold one — retro wood-paneling has never been so cozy in a restaurant.
The Food & Drinks
This slideshow requires JavaScript.
The menu is short and sweet — a few menu staples are done with enough care that a longer list would be unnecessary. Four cocktails — all variants of an Old Fashioned — are elegant and pack a punch. The 48th Parallel ($9) is Milagro reposado, Vida mezcal, bitters and orange. The mezcal lends all the smoke of the original, the aroma of the orange makes it go down all too easy. The beer list is more than sufficient — a rotating selection of local brews is joined by crucial classics including a 16 ounce Schlitz can ($5).
The food is where Wally's really shines, though. Staying true to its roots, the focus is on the heavy and the deep fried. The butter burger ($12) is an Angus beef patty, a liberally buttered bun, onions and pickles. One bite and you can almost hear a bald eagle screech in the distance. The Bucky's Bratwurst ($11) is a house made beer brat, onions, bacon, cheddar cheese sauce all laid out on an artisan roll. Whatever insult you pay to your arteries is vastly overshadowed by the quality of the brat — sin and indulgence rarely appear in such a dignified fashion. Midwesterners will particularly appreciate the fish-fry Friday ($13.50) — every week they will be serving up pretzel crumb breaded walleye, cranberry slaw, house tartar and your choice of fries or tots.
The house tour-de-force is the Wisconsin cheese curds ($8). The highly addictive, perfectly breaded chunks of white cheddar are perfect. Being a Wisconsin tavern, the bar is obviously set high, and Wally's comes through with flying colors. The tempura batter and jalapeno ranch accentuate the decadence — transplants will surely see this as a sign of hope for our dear city. Sharing space with Rhein Haus, including bathrooms, it is a warm and tangible lesson on the Americanization of German cuisine. Old and new world variations of meat and beer illustrate the finest elements of both cultures — camaraderie, revelry and a love for well-tempered hedonism are unified to produce a wonderful result.
Wally's Wisconsin Tavern is located at 1417 Market Street., Denver. It is open Monday through Thursday from 3 p.m. to midnight, Friday from 3 p.m. to 2 a.m., Saturday from 10 a.m. to 2 a.m., and Sunday from 10 a.m. to midnight.

All photography courtesy of Adam Larkey.