A new season is coming toward Denver, and with it brings more than 30 new restaurants. From burger joints and ice cream places, to wineries and breweries, it's sure to be a summer full of new flavors in the Mile High.
Note: We will periodically update this article based on available info
54thirty & Corinne
Where: 1475 California St., Denver
The Lowdown: Le Méridien Denver Downtown will welcome a new restaurant and bar concept this August. Corinne will feature gourmet comfort food with a European influence, while 54thirty will serve as the city's highest open-air rooftop bar.
Bang Up to the Elephant!
Where: 1310 Pearl St., Denver
The Lowdown: Opening late summer in Capitol Hill, Bang Up to the Elephant! will feature vibrant cuisine served in a space where indoors and outdoors collide. The name comes from a Victorian slang term meaning "finished, immaculate and perfect." The quirky restaurant and humble café comes from the creators of Beatrice & Woodsley. It will pair down-to-earth menus with entertainment.
Bar Helix
Where: 3440 Larimer St., Denver
The Lowdown: Chef, sommelier and wine columnist, Kendra Anderson is getting back into the Denver food scene with a brand new bar called Bar Helix. Serving seasonal wine cocktails paired with sweet and savory small plates, Bar Helix will also be a lounge that aims to create an intimate atmosphere with a focus on masterful food and beverage pairings. Read more here.
Bigsby's Folly
-Open-
Where: 3563 Wazee St., Denver
The Lowdown: Opening in June, Bigsby's Folly will be a full-production craft winery where "artisanal meets accessible." Inspired by the roaring '20s, the space will offer a tasting room with a full menu and wine, custom blending classes and a private event space. It will offer wines by the glass, by the bottle and in growlers to-go. Read more here.
Birdcall
-Open-
Where: 800 E. 26th Ave., Denver
The Lowdown: Coming from the team at Park Burger, Birdcall will be a fast-casual spot serving all-natural Colorado-raised chicken sandwiches in a variety of flavors. Most notably, though, the location plans to have a staff-free dining room — instead of ordering at a counter, guests will order at high-tech kiosks. These machines will be able to track customer's buying patterns and pull up your menu of favorites each time you come in for a visit.
Bremen's Wine & Tap
-Open-
Where: 2005 W. 33rd Ave., Denver
The Lowdown: Another casual eatery is headed to LoHi. Opening late May or early June, this neighborhood spot will offer rotisserie meats, grilled oysters, craft sandwiches and beverages on tap — yes, that includes wine, beer and cocktails. The executive chef will be Matt Selby, previously at Vesta and Central Bistro.
Chubby Cattle
Where: 2 Broadway, Denver
The Lowdown: The Las Vegas-based restaurant is opening its second location in Denver this June. Despite its possibly misleading name, the restaurant is a Mongolian joint, focusing on hot pot stews. Tables will have heated pot, and guests will start with a base broth and then choose their own meats, vegetables and spices.
Citizen Rail
-Open-
Where: 1899 16th St., Denver
The Lowdown: Coming to LoDo next to the Kimpton Hotel, Citizen Rail will start serving on-site butchered and charred meats, mesquite muscles and new twists on old classics like a short rib burger and creative cocktails to wash it all down.
Denver Poke Company
Where: 1550 Platte St., Denver
The Lowdown: We're going to go ahead and warn you — we have three poke places on this list. Denver's been going crazy for this fishy food trend. Not many specifics are known about this particular spot, although we do know another poke joint is opening less than two blocks away this summer.
Emmerson
-Open-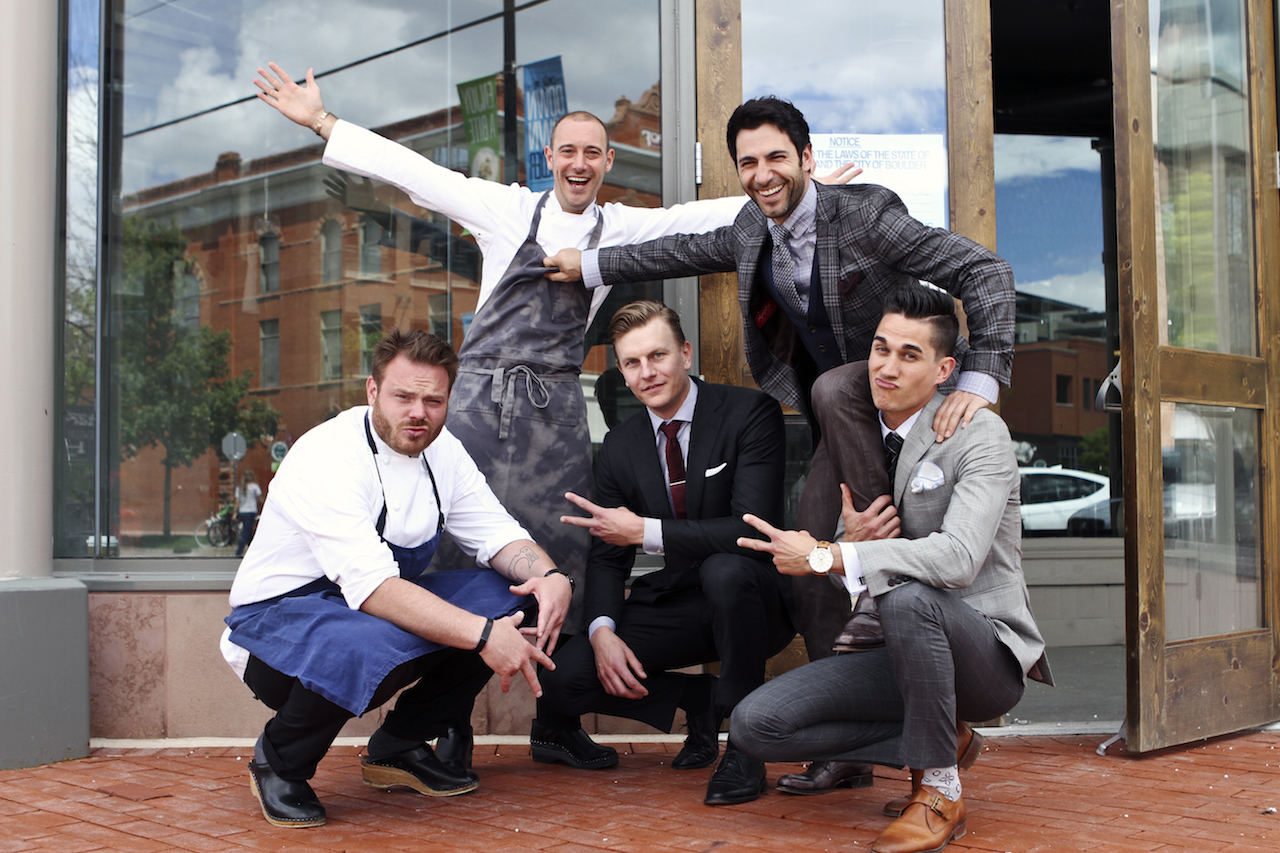 Where:1600 Pearl Street, Boulder
The Lowdown: Coming from a group of five owners and operators, Emmerson, dubbed a "neo-bistro," is spearheaded by Ben Kaplan. Kaplan is an investor/partner at some of Denver's most successful concepts including Oak and The Source as well as its forthcoming Source Hotel. Along with him, he has brought Michael Gibney and Jeb Breakell, two big names from New York City, to run the kitchen. Read more here.
FNG
Where: 3940 W. 32nd Ave., Denver
The Lowdown: Another Troy Guard concept is heading to The Highlands. FNG — short for F'in Good — will be centered around a woodfire grill and serve comfort food favorites like burgers and steak. The team promises FNG will be a casual neighborhood hangout for everyone to enjoy.
Element Kitchen & Cocktail
-Open-
Where: 1134 Broadway, Denver
The Lowdown: Opening this July, Element will combine the style of a sports bar with the quality of a farm-to-table bistro. Chef John Tesar— a four-time James Beard nominee— will focus on seasonal and local foods and provide a variety of vegan and gluten-free options. At the same time, the space houses 175 seats, 12 TVs and a large projection screen.
Four Friends Kitchen
Where: 2070 S. University Blvd., Denver
The Lowdown: The beloved Stapleton location is opening a second location on South Broadway. The self-proclaimed "American eatery with southern charm" will serve the same menu, including all-day breakfast. It is expected to open July or August this summer.
French 75
-Open-
Where: 17th & Stout, Denver
The Lowdown: Joining the ranks of Bonanno Concepts, French 75 will be Frank Bonanno's tribute to his French background. Sitting on the ground floor of a 30-story highrise, this casual French bistro has been buzzed about for months, and we can't wait to see it when it opens in August.
Hashtag
-Open-
Where: 10155 E. 29th Dr., Denver
The Lowdown: We love a good pun, and Hashtag will be no exception. The casual breakfast joint is opening in Stapleton's Eastbridge Town Center, all centered around — you guessed it — hashes. The cozy restaurant is expected to open this June.
Hedge Row
-Open-
Where: 100 Steele St., Denver
The Lowdown: The team behind The Kitchen is opening Hedge Row in Cherry Creek this July. The wood-roasted, real food American Bistro is expected to have similar roots to The Kitchen, with a flair of its own.
Hickory & Ash
-Open-
Where: 8001 Arista Pl., Broomfield
The Lowdown: Opening in June, Hickory & Ash is the newest concept from Kevin and Ryan Taylor. This "modern American eatery" will offer Colorado-centric cuisine in Broomfield's new Arista community. Expect lunches, dinners and brunches filled with hickory-grilled beef from Aspen Ridge Ranch, short rib pastrami and glazed, bone-in pork chop.
Julep
Where: 3254 Larimer St., Denver
The Lowdown: Butcher Kyle Foster is opening a tribute to his southern roots in RiNo with his wife Katy of Stir Cooking School. The duo has been traveling around the various southern states, and they plan to emulate each in their brunch, lunch and dinner menus.
Kaya Kitchen @ Avanti
-Open-
Where: 3200 N. Pecos St., Denver
The Lowdown: Kaya Kitchen — an Asian street food concept — will be joining the ranks at Avanti Food and Beverage this July. Replacing Souk Shwarma, Kaya Kitchen will serve dishes like dim sum, Bahn mi sandwiches and noodle soups.
Marcella's Ristorante
Where: 1801 Central St., Denver
The Lowdown: In mid-August, Marcella's Ristorante — an Ohio-based Italian café — is coming to Denver. Its menu will serve classic shareable antipasti,, wood-fired pizzas, pastas and other entrees. On top of handcrafted cocktails such as Grapefruit Basil Fizz, it will serve Italian wines to complement the authentic Tuscany feel.
La Chiva
-Open-
Where: 1417 S. Broadway, Denver
The Lowdown: Jorge Aguirre's popular food truck is getting its own brick-and-mortar on South Broadway. Opening in early June, the restaurant will serve casual Colombian dishes, tropical juices and — of course — Colombian coffee.
La Chupaflor
-Open-
Where: 11 E. Louisiana Ave., Denver
The Lowdown: Michoacán ice cream is heading to Platt Park this summer, next to Palenque. They will share a patio, opening up the heavenly combination of ice cream and mezcal.
Los Chingones – Stapleton
-Open-
Where: 10155 E. 29th Dr., Denver
The Lowdown: Troy Guard is expanding his popular taco joint for the third time. The self-proclaimed "bad-ass Mexican street fare spot" opened its first location in RiNo in 2013, followed by another in the Denver Tech Center in 2015. The extension into Stapleton is a special one, as owner and executive chef Troy Guard lives in the neighborhood.
Lustre Pearl
Where: 1315 26th St., Denver
The Lowdown: Another Texas transplant, Lustre Pearl will open in August. More than one-third of the restaurant will be an outdoor patio, and the menu is full of American favorites like wings, sandwiches, burgers and tacos.
Ocean to Plate
Where: 444 E. 19th Ave., Denver
The Lowdown: Sustainable seafood supplier Lobster Bliss is opening a brick-and-mortar restaurant in August. Expect the 2,400 square-foot space to be filled with all of your seafood favorites, from lobsters and mussels, to ceviche and crudo.
Owlbear
Where: 2826 Larimer St., Denver
The Lowdown: We covered this more last month, but we can't wait for Karl Fallenius to bring the barbecue we loved inside Finn's Manor to its own brick-and-mortar this summer. For more details, click here.
Paired
Where: 2843 Larimer St., Denver
The Lowdown: 34 Degrees founder Craig Lieberman is opening a restaurant in RiNo late summer, but many of the details are being kept under wraps. Stay tuned for more details — including the announcement of his chef partner — soon.
Poke House
Where: 17th & Platte St., Denver
The Lowdown: You guessed it — more poke. Opening up steps away from Denver Poke Company, Poke House Denver will be offering another opportunity to dive into this trendy Hawaiian dish.
Punch Bowl Social Stapleton
Where: Martin Luther King Jr. Blvd. & Uinta St., Stapleton
The Lowdown: It's no secret that Stapleton is exploding this year, and Punch Bowl Social will be joining the mix in June. The casual joint will be filled with all we've come to expect from the brand — music, games, food and fun.
QuickFish @ Avanti
Where: 3200 N. Pecos St., Denver
The Lowdown: Replacing Bamboo Sushi in Avanti, the same owners are bringing us QuickFish. Instead of sushi, the Portland-based concept will be serving — get ready for this — poke.
Famous Original Ray's Pizza
Where:  715 E. 26th Ave., Denver
The Lowdown: If you've been feigning for a real NY slice here in Denver, get excited because Rosenberg's Bagels and Delicatessen is ready to answer your call. Come this summer, the famed bagel shop will bring its meticulous approach to creating authentic New York tastes to a new pizza shop. The walk up window, located on the patio of 715 Club, is named in homage of the ubiquitous Ray's Pizza. Pizza will be sold by the slice and made with the same NYC water Rosenberg's uses to get Big Apple style dough.
Rocket Ice Cream
-Open-
Where: 7591 E. Academy Blvd., Denver
The Lowdown: Head to Lowry this June for ice cream in a rocket ship. The rocketship was originally created in 2009 for Burning Man, by world-renowned art studio Five Ton Crane Arts. It took more than 70 artists, scientists and engineers to design and build. Click here for more details.
Señor Bear
-Open-
Where: 33o1 Tejon St., Denver
The Lowdown: The Bar Dough team is bringing a little Latin American flair to LoHi with Senor Bear. Guests will enjoy a fusion of Latin American and Caribbean cuisine, with homemade tortillas, masa and creative ceviche and crudos.
Smokin' Yards BBQ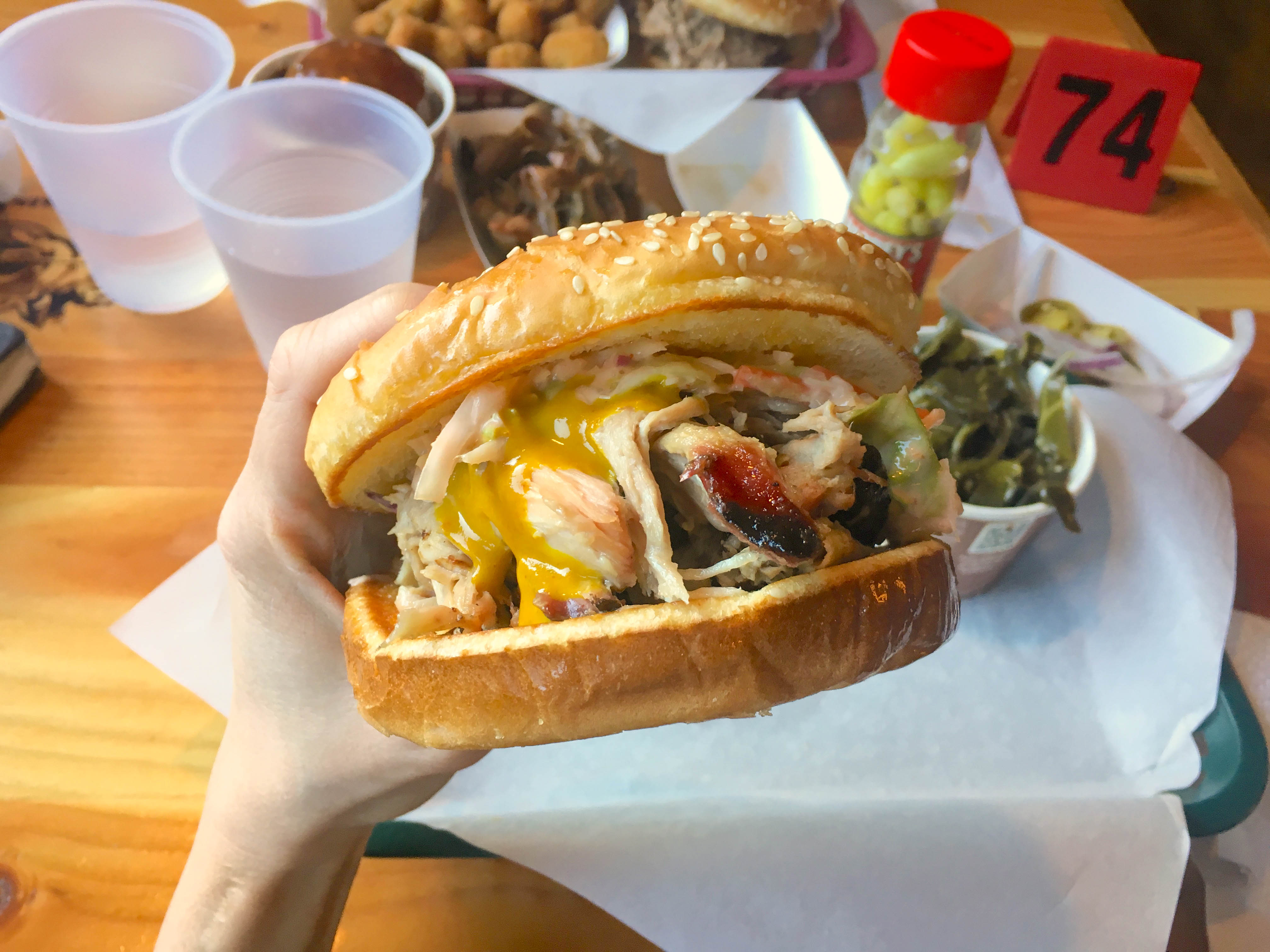 Where: 900 W. 1st Ave., Denver
The Lowdown: Barbecue lovers, you should get real excited about this one because some of the best 'cue in the state is headed to the Mile High. Currently located in Idaho Springs, Smokin' Yards will bring its slow traditional dry rub to a new location on Sante Fe Drive inside a mixed-use space, coincidentally named, The Yard. Admittedly, this is slated to open at the very end of summer in September, but we were too excited not to include it.
Tatarian
Where: 4024 N. Tennyson St., Denver
The Lowdown: Mike Huggins and Lenka Juchelkova of Union Lodge No. 1 are slated to open a 900 square-foot contemporary cocktail bar late summer. It will be the fourth venture for the husband and wife duo, including Arvada Tavern, Union No. 1 Lodge and Kline Beer Hall.
The Inventing Room Dessert Shop
Where: Tennyson St. & W. 29th Ave., Denver
The Lowdown: Orginally closed last year, this dessert shop will reopen and be bigger than ever. Get your sweet tooth ready for milkshakes, sundaes, ice cream and more. Ian Kleinman, a modern-day Willy Wonka, is sure to delight with creative desserts you've never seen or tasted before.
The Mighty @ Denver Beer Co. Arvada
-Open-
Where: 5768 Olde Wadsworth Blvd., Arvada
The Lowdown: Denver Beer Co. newest location is opening June 10, but they'll be bringing more than beer to Arvada. The team partnered with Denver's Lucky Pie Pizza company to launch a permanent food truck inside the brewery's third location. The goal? Serve people the best burger they've ever had. Throw in some fries and a beer, and it's sure to be a sweet summer. Read more here.
Ultreia
Where: 1701 Wynkoop St., Denver
The Lowdown: Opening inside Union Station, this will be the newest concept from top chef Jennifer Jasinski of Rioja, Stoic & Genuine, Euclid Hall and Bistro Vendome. Loosely translated to "onward" in latin, the team chose the name to pay tribute to its location inside a transportation hub.
Urban Farmer
-Open-
Where: 1600 17th St., Denver
The Lowdown: This modern urban steakhouse is coming to Denver to open its fourth location in the former McCormick & Schmick's space across from the Oxford Hotel. From Sage Restaurant Group, the concept will step beyond the traditional steakhouse and include an interactive menu allowing guests to get to know their meat better.
ViewHouse Littleton
-Open-
Where: 2680 W. Main St., Littleton
The Lowdown: ViewHouse is bringing the party to downtown Littleton this summer. Guests can enjoy the popular metro chain's cocktails, bar food and — of course — a stunning view from the rooftop.
White Pie
-Open-
Where: 1702 Humboldt St., Denver
The Lowdown: The team behind Dos Santos is bringing a neighborhood pizzeria to Capitol Hill. This spacious Italian restaurant will boast pizzas, pastas, housemade mozzarella and charcuterie carefully crafted in family tradition. Rumor has it that this restaurant will open very soon.
Additional reporting by Brittany Werges