The Denver Beer Company brought its beer, its vibe and what feels like the exact same patio to its new location which opened June 17. Located in the heart of Olde Town Arvada, just off Olde Wadsworth, you'll feel like you've found a hidden passageway from its Denver location. The patio and community seating is tucked away to create a special beer playground.
The indoor space is open, airy and also features something unique to this location. With food trucks not an option due to city and location-based restrictions, Denver Beer Company had to get creative with its on premises food. Enter the airstream trailer which will house The Mighty, grilling up Colorado-based burgers for a permanent indoor food truck.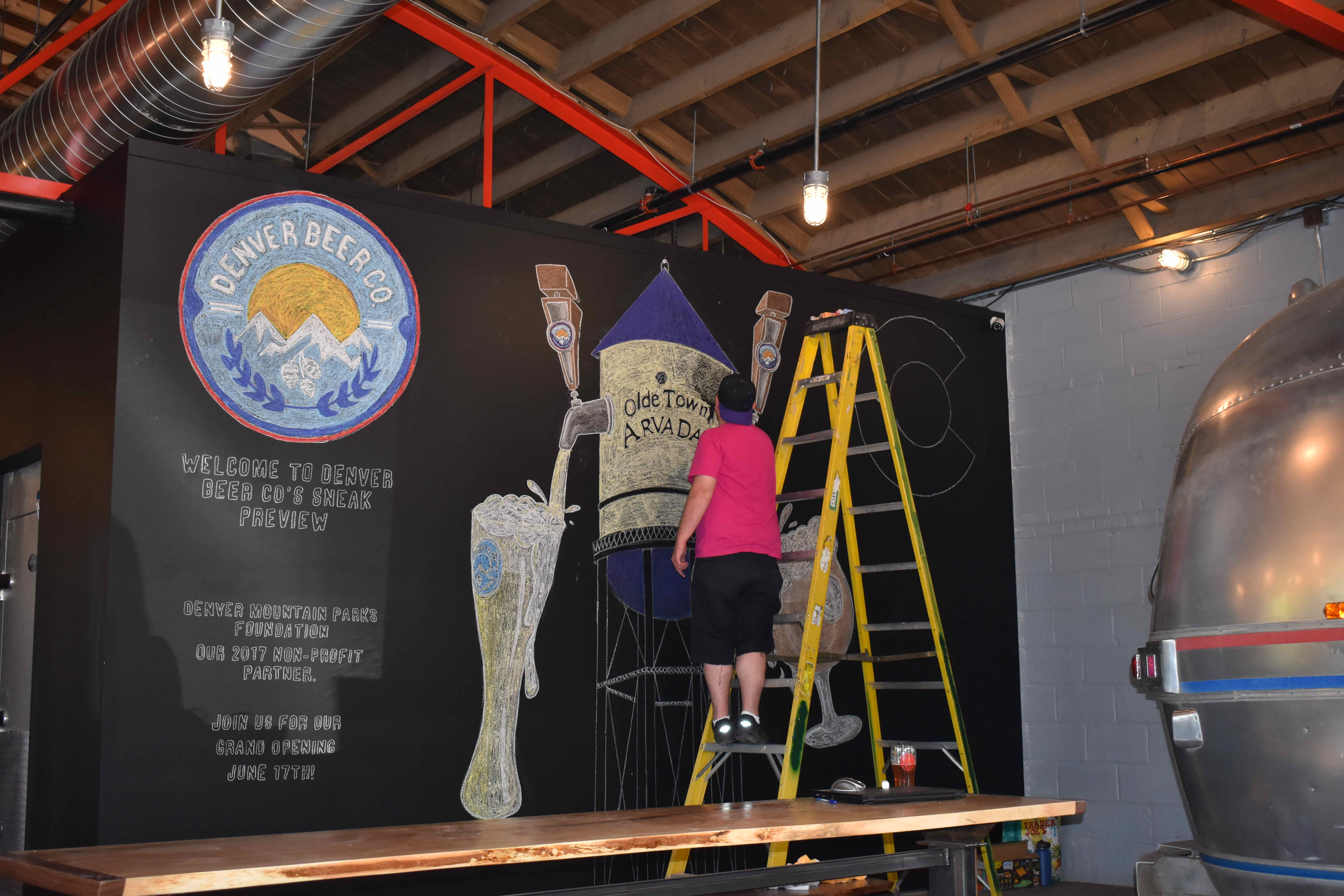 The brew house is the same seven-barrel system as in Denver and the tap list will feature many of your Denver Beer Company favorites. If you are looking for something other than Princess Yum Yum or the Incredible Pedal this location will have other beers such as the Water Tower Wit — an ode to its new home. This Water Tower Wit was named for the tower that has been watching over Olde Town Arvada for over 100 years.
The bar is stocked with the usual glassware and large growlers but to the left, there is something new and shiny. Yes, Denver Beer Company has its core beers canned in six packs and ready to go but what about its other beers? Enter its newest toy — a crowler machine. That's right you can now take specialty beers like the Water Tower Wit or Hop Chocolate on your next camping trip.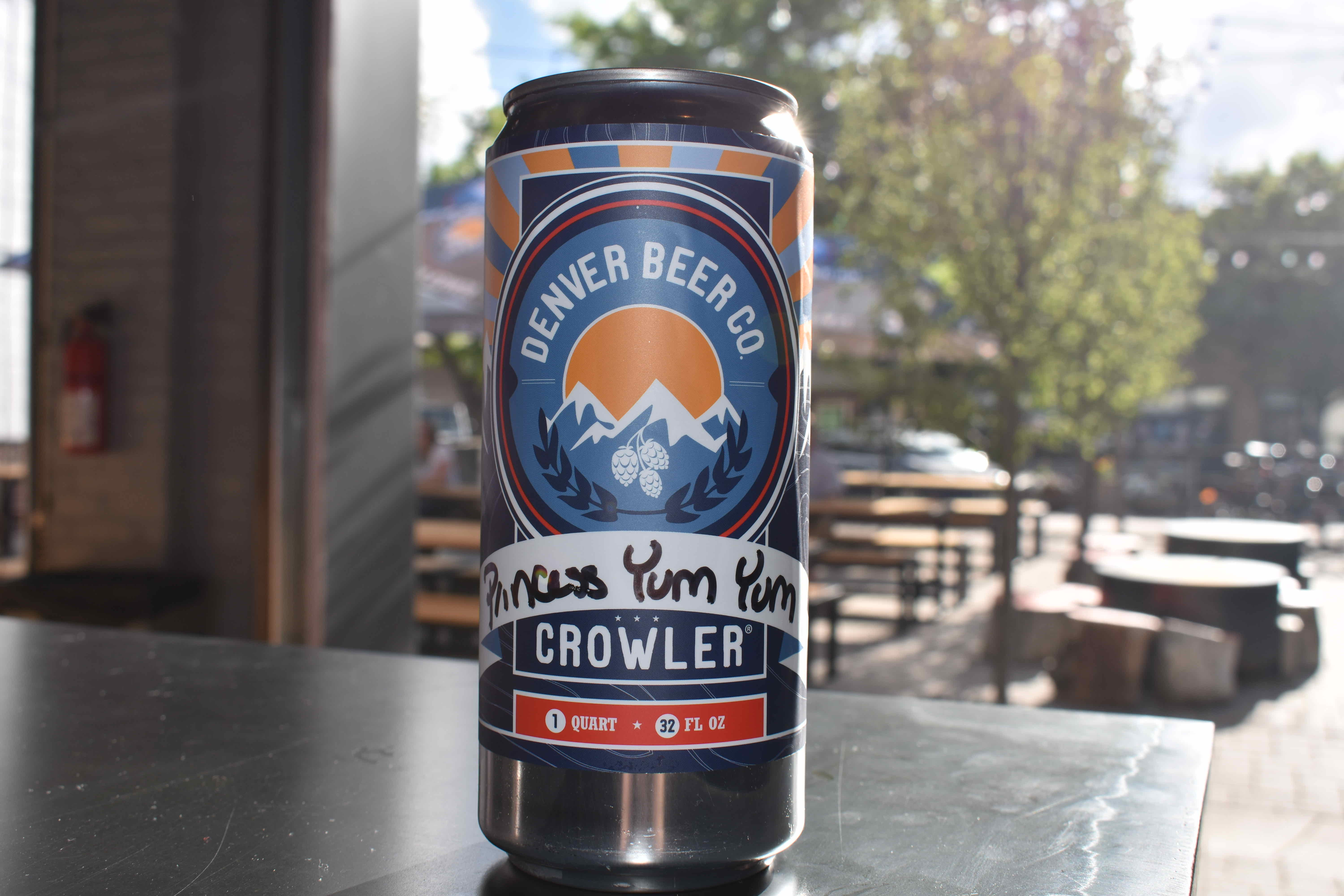 The newest addition to the Denver Beer Company brand sticks to tradition but is expanding with the latest beer trends. If you haven't been to Olde Town Arvada in a while this is a great excuse to check out a growing scene outside of the heart of downtown Denver. Go for Denver Beer Company but make sure to wander around and find out why this was the right home for its newest location.
All photography by Alysia Shoemaker