A lot of restaurants have steak on the menu, but what makes a place stand out as a steakhouse? We stopped by three of Lower Downtown's most popular steakhouses to look inside and find out what makes each Denver steakhouse different. From wood-burning grills and breaking saddles to in-house dry aging, customized cocktail programs and lavish private dining rooms — these steakhouses all add something unique and exceptional to the chophouse competition. At the end of the day, the search for the Denver's "best" steakhouse begins and ends with you. We put a few of our favorites side by side for our readers to decide which steakhouse best suits their style and occasion.
All three of the chophouses offer sommeliers, dry-aged steaks, in-house charcuterie programs and impeccable attention to detail — but today, we're talking about what makes them different. 
Guard And Grace — For Steak & Business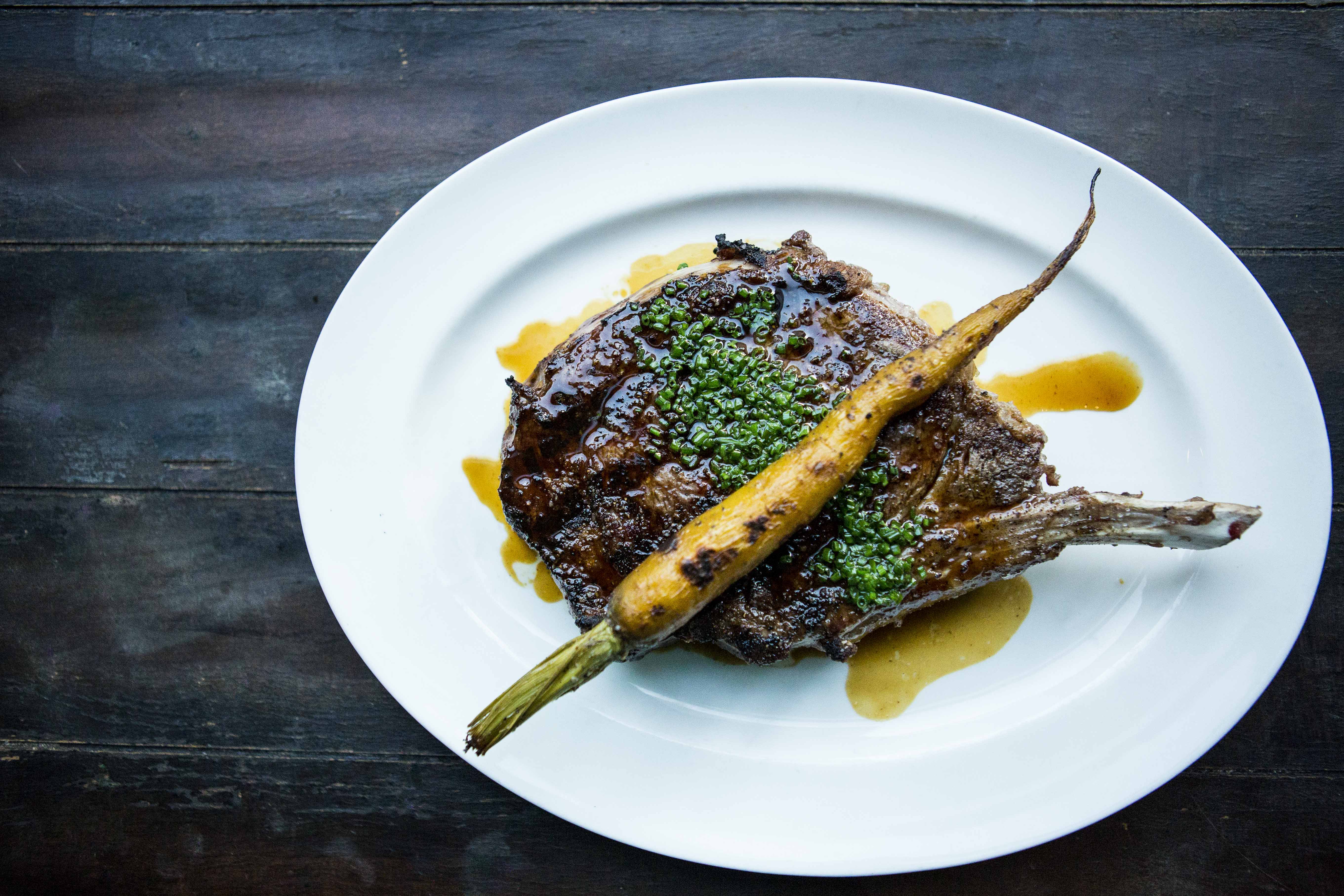 Our list begins with the critically acclaimed best steakhouse in Denver — brought to you by none other than chef-restaurateur Troy Guard. This steakhouse has topped lists by major publications including Thrillist, Zagat, Eater Denver and 5280 Magazine since it opened its doors in 2014 — so we stopped in to find out what Guard & Grace has that the others don't. 
The Space
This slideshow requires JavaScript.
The restaurant is nestled in the heart of the LoDo business district at 18th and California Street, and it is tailored to fit a polished fine dining dinner. From the front door, guests are greeted by a 20-foot-tall glass wine cellar, complete with a rolling ladder that can reach the highest of top-shelf bottles. The bar and restaurant invite a refined, casual undertone — especially for a restaurant with a dining room designed to impress — complete with leather backed chairs, half-moon booths and branded dinnerware.  
Walking beside the marble bar top and beyond the community-style seating in the bistro, a display of hanging in-house charcuterie offerings bridge the gap between the bar and open kitchen before arriving at the main dining room. The restaurant does open a patio in the summer and also includes a private dining room which can seat up to 80 guests. The establishment feels like a trustworthy, suit and tie handshake — prime cut beef, a polished atmosphere and precise service is all business as usual for guests at Guard & Grace.
The Food
This slideshow requires JavaScript.
The kitchen — headed by executive chef Tyler Wiard — sears a range of prime cuts on an oak-fired grill. The menu offerings range from dry-aged bone-in ribeye ($65) to prime rib and New York Strip — including the option to order a filet mignon flight ($75) — a selection of 4-ounce portions of prime, Angus and grass-fed filet for a side-by-side comparison of the three styles. The restaurant sources all raw bar selections from Seattle Fish Company daily to ensure guests have their pick of the freshest catch. Salmon Tataki ($17) adds some eastern inspiration to the menu with a bright yuzu tamari zing and a crispy caper garnish.
In addition to the dinner menu, the restaurant runs a social hour and lunch menu Monday through Friday. The top-notch food coming out of the kitchen has some regulars coming back three times in the same day for what the front of the house calls the "G&G hat trick."
The Drink
This slideshow requires JavaScript.
The beverage offerings are a conglomerate of flavors and ideas from Nikki Guard and beverage director Todd Rocchio. The cocktail list includes some variations on classics, including barrel-aged Manhattans and old fashioneds. The Up in Smoke is a must-order cocktail, not only for the presentation — but for the layers of flavor and aroma. Glenmorangie 10-year Scotch, Aperol and amaro are enhanced with smoke from a French oak wine cask. The bartender clouds the glass just before pouring in the mixed cocktail. This is a cocktail that not only puts on a visual show — but a delightful sipping experience. On the opposite end of the spectrum, order the Garden Grace. The gin cocktail combines freshly juiced apples and carrots with honey ginger and sparkling apple cider for a vegetal, fruity punch.
Citizen Rail — For Steak & Craft Cocktails
Chef Christian Graves heads the culinary crew at Kimpton Restaurant Group's Union Station chophouse. The restaurant opened doors in 2017 and boasts an in-house butcher program, a wood-fired stove and a dry aging display room. Chef Graves took us for a tour of his latest and greatest project to show off his what looks to be the crown jewel of 16th Street restaurants.
The Space
This slideshow requires JavaScript.
The restaurant decor is inspired by a throwback train terminal. The bar's shelving resembles a railroad track and hangs above guests at the clean, well-lit countertop. Adjacent to the bar is an open kitchen which includes a chef's counter that seats 12 people. The train car theme is continued in the dining room with mirrors placed above the kitchen window, resembling the windows on of a passenger train. The back of the house showcases its dry-aging room for guests to get a peek at the cellar stocked full of bone-in, aged goodness.
This homey 74-seat restaurant is bright, humbling and full of natural light. Windows open the entire dining room to views of the 16th Street Mall. The atmosphere is a far cry from white linen dining — it's warm, clean cut and comfortable, where blue jeans fit right in.
The Food
This slideshow requires JavaScript.
The grill makes use of both native hardwood and fruitwoods — giving a distinct flavor to specific proteins and plates. The aged-beef program upholds a 28-day minimum standard with off-menu and specialty steaks that reach 90-plus days.  Chef Graves sources his beef and pork from varying local farms depending on availability and seasonality. Seattle Fish Company delivers fresh seafood daily — including its wood-fired oysters ($12) which are served with cilantro-garlic butter and presented tableside — hot off the grill — and in the same metal Staub they were cooked in.
The heavy hitters on the menu — like the grilled swordfish ($28) and the 18-ounce New York Strip ($54) — are shareable, comfort food for the table. The buffalo sweetbreads ($14) are fried, tossed and served with pickled cauliflower and blue cheese dressing — comfort food at its finest. The sourdough garlic knot burrata ($13) is a can't-miss dish during happy hour. The kitchen is open for dinner every day of the week, with lunch and breakfast Monday through Friday and brunch service on Saturday and Sunday.
The Drink
This slideshow requires JavaScript.
The cocktail program at Citizen Rail is next-level. Bar manager Chris Burmeister incorporates a slurry of unusual techniques and abnormal ingredients. The Plunder Road ($13) is a mezcal cocktail that combines bitter ingredients like charred grapefruit and green chartreuse with clarified milk and cantaloupe, making each sip smokey on the nose and umami sweet on the finish you won't likely find anywhere else in Denver. For whiskey lovers, opt for the Far From Yokohama ($14) — a Coconut-washed Japanese whiskey is elevated with Benedictine liqueur, demerara and Angostura bitters to create a stiff cocktail with subtle profiles of toasted coconut and the refined bitter vanilla tones of oak-aged bourbon.
Finish dinner on a sweet note with #toomuchdynamite ($12) which that comes garnished with a marshmallow toasted golden from wood coals. Rum, walnut bitters, banana liqueur and Cynar are combined in this drink for a refreshment that is sweet up front with effervescent floral notes on the back end — a fantastic spin on a digestif.
Urban Farmer — For Steak and Sustainable Sourcing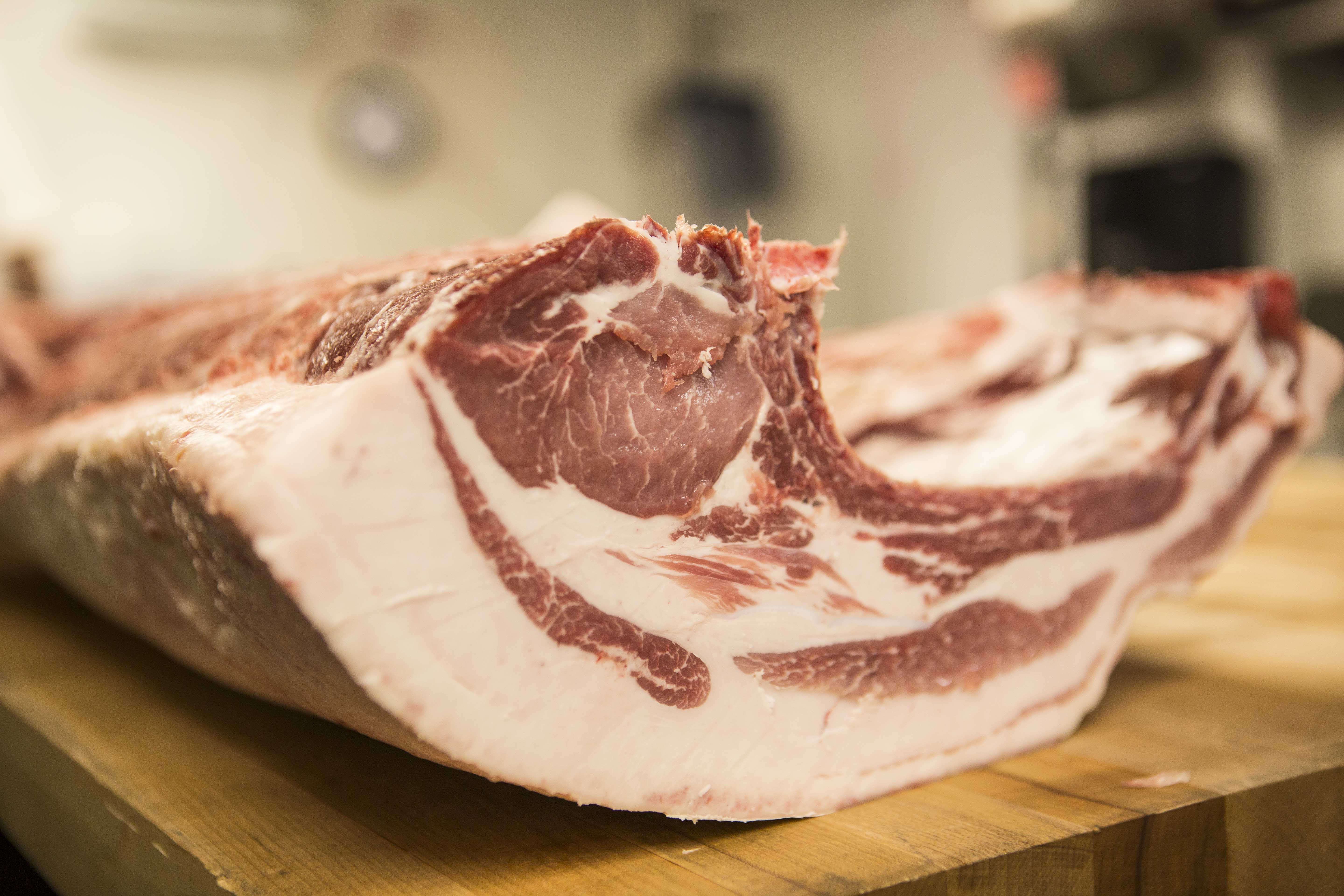 Urban Farmer Denver from Sage Restaurant Urban Farmer began serving sustainable chophouse cuisine in August of 2017 at the old McCormick's space on 17th and Wazee Streets. The restaur and is helmed by executive chef Chris Starkus — a transplant from the Portland Urban Farmer location who has a passion for beekeeping, foraged food and sustainable dining that all shine through the menu.
The Space
This slideshow requires JavaScript.
The restaurant gives off a home-on-the-range, vintage feel at the doorway. Comfy leather couches and social high-top tables welcome you to the bar area. The hardwood floor is made of recycled barn wood which softens the interior lighting while adding a unique, weathered character to the space. The dining room showcases a central display of pickled and preserved fruits and vegetables, an open raw bar and floor-to-ceiling glass windows which grow microgreens for use in the kitchen.
Watch your step as you head to the basement — it gets a little "trippy" downstairs. The restaurant is home to its own spore room and puts it on display for you. Hazel Dell mushrooms supply the oyster mushroom spores, which produce up to 10 percent of the restaurant's fungi.
The Food
This slideshow requires JavaScript.
Urban Farmer does all butchering and aging in-house. The menu offers a range of butcher's cuts including a 20-ounce Colorado 7x Wagyu ribeye ($75) and aged-beef programs ranging from 21 to 42 days. Chef Starkus orders his protein from local, sustainable sources such as Crystal River Farms in Colorado or regional ones like Cedar River Farms in New Mexico.
Though steak is featured, other great cuts and proteins are available. The bone-in pork chop ($33) is brined and grilled to an exceptionally tender medium and is paired with red onion soubise and whole grain mustard seed caviar. The skin-on striped bass ($34) — sourced by Seattle Fish Company — sits atop roasted delicata squash and is finished with nasturtium oil, seaweed and microgreens from the dining room window garden.
The Drink
This slideshow requires JavaScript.
The cocktail list hits all of the classic notes you would expect to see at a chophouse — including house takes on the Negroni, Manhattan and the old-fashioned. The most entertaining part about the Urban Farmer Denver bar is its rotating off-menu cocktail — made with foraged ingredients and a whole lot of creative staff collaboration.  
The Urban Forager cocktail of the month ($12) for January is a bizarre concoction with a base of Japanese whiskey fermented in wild matsutake mushrooms. Strega liqueur adds an herbaceous element that compliments the umami whiskey combo beautifully. This drink is served up and comes finished with bee pollen and bee pollen bitters that Starkus sources from the restaurant's rooftop beehives. The hives are not open for public viewing, but believe us when we tell you that there is a legit swarm of bees on the roof.
All photography by Amanda Piela.