Lady Gaga (Stefani Germanotta) has always been a breath of fresh air — someone different and out of the ordinary, who takes risks in the world of music, fashion, sexuality, dance and overall entertainment. On Tuesday night Denver witnessed a remarkable performance, but from a Gaga that doesn't take risks — or maybe not Lady Gaga at all, and rather a new persona from the likes of Stefani Germanotta. "I said, tonight, call me Joanne," Gaga announced at the Pepsi Center stop of the "Joanne World Tour."
Joanne is Lady Gaga's fifth studio album (not counting her collaboration with Tony Bennett) and earned her two Grammy nominations — one for Best Pop Vocal Album and one for Best Pop Solo Performances. The album title is derived from Gaga's late aunt, Joanne, which is also one of Gaga's two middle names (Stefani Joanne Angelina Germanotta). Though Joanne, an artist and poet, passed away long before Gaga was born, the musician claim's her aunt was a strong influence in Gaga's musical career.
Now, just over halfway through her 60-date Joanne World Tour, Lady Gaga graced the Pepsi Center, greeted with a diverse crowd — gay and straight, young and old. Fans donning Joanne pink cowboy hats, dressed as drag queens or in disguise as one of Gaga's many fashion personas, paced the hallways of the Pepsi Center in anticipation of the upcoming performance.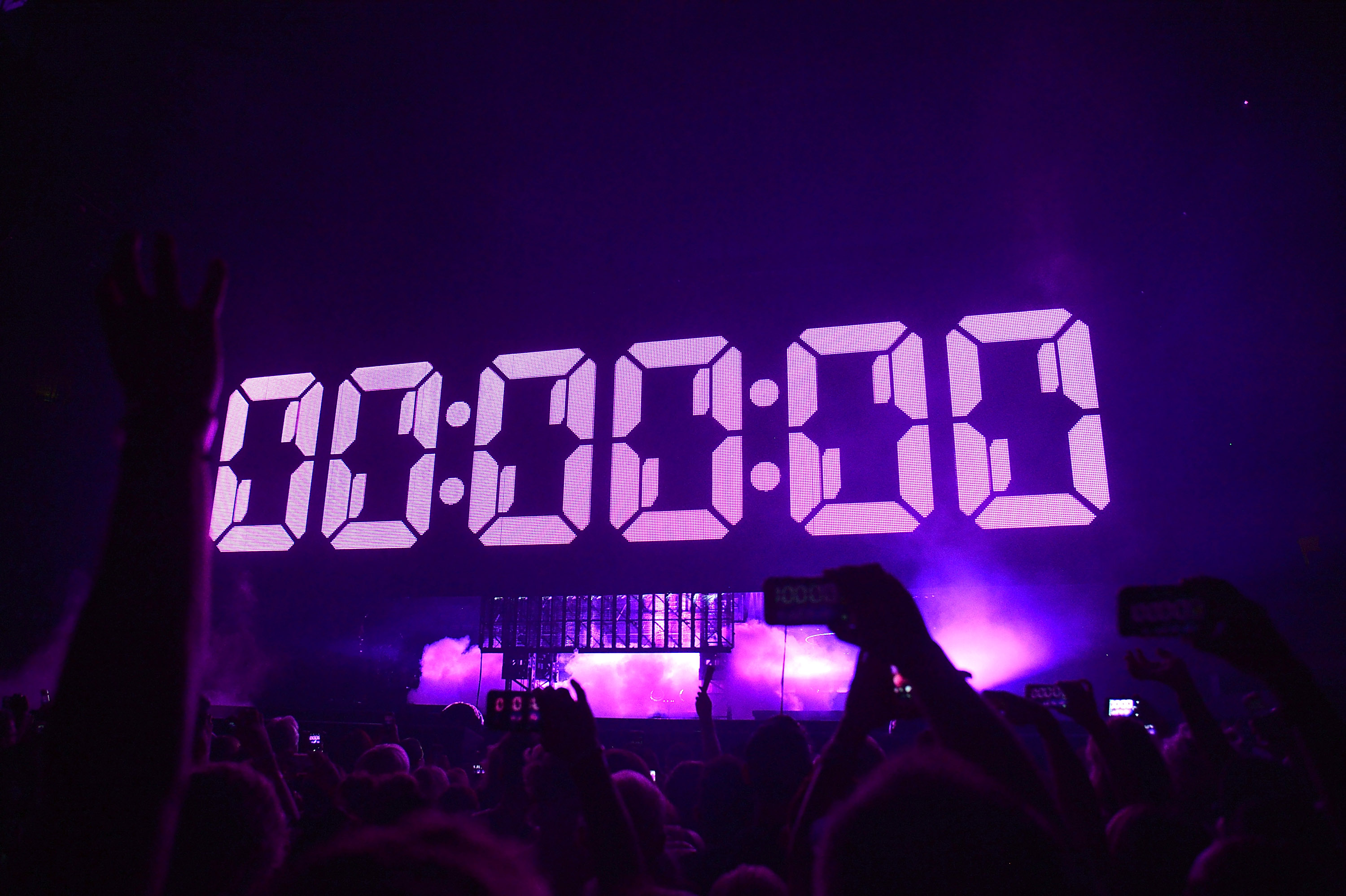 A giant pink countdown began ticking on the LED screen causing fans to burst with anticipation at every minute-mark. Eventually, the clock finally struck zero and the screen was drawn up to reveal Gaga set atop an elevated stage. The Manhattanite wore cowboy boots and a cowboy hat while her dancers stormed the stage in chaps — and not the assless kind you may expect from Gaga's dancers.
First off, Lady Gaga put on an incredible performance and we'll get to that. But let's discuss the production of the show. Regardless of the impressive stage setup, the entirety of the set felt as if the production fell between the many worlds of Gaga, getting lost in the mix. She began in a country hat and boots set to an American flag backdrop. Between the acts, Gaga played video content that, for the most part, was set to dubstep and house music. Fans wore pink cowboy hats paired with metallic disco ball cups for their cocktails — a muddled merch combination that could have doubled for a bachelorette party. All of it simply seemed discombobulated.
The Gaga we all know as a risk-taker, trendsetter and even fashion icon was a rare sight at the Pepsi Center last night. Edgy costumes like her meat dress or bubble dress were replaced with cowboy hats and boots. It wasn't until "Bloody Mary," in the second half of the show, where Lady Gaga experimented with her fashion, but it was short lived before the cowboy hat and boots were put back on. By the time Gaga brought out her disco stick for "Love Game," it was clear the stick had now become a torch — a torch that Gaga is passing on to Joanne.
The problem wasn't the new album or a new persona. The problem was that Gaga presented her many sides but rarely committed to or embraced her past, and when she did it never felt true. Rather than Lady Gaga playing Joanne, Joanne played Lady Gaga. Again, the show began with "I said, tonight, call me Joanne." The result was water-downed versions of her past selves, that felt more like an attempt to please a larger audience.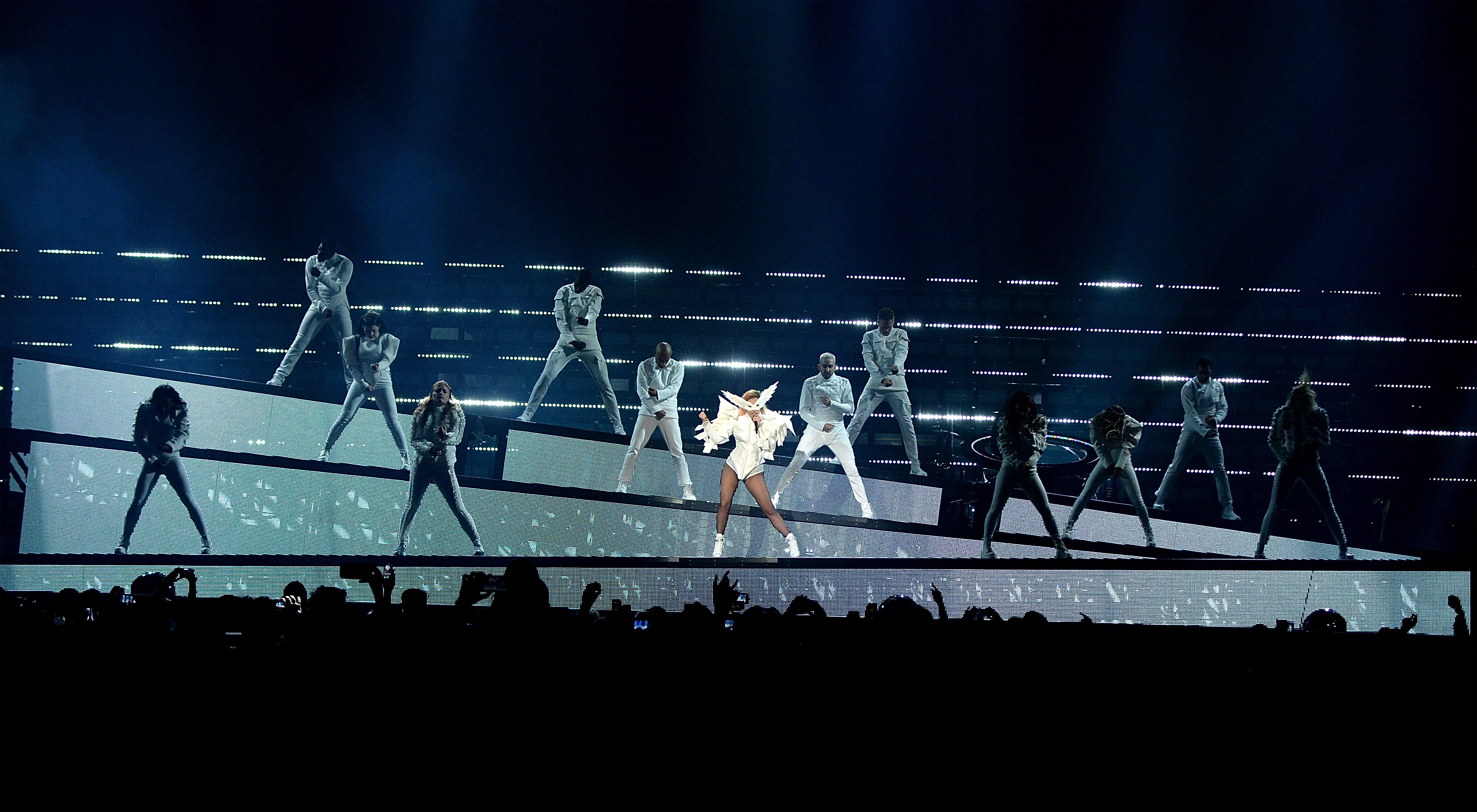 One thing that Gaga hasn't changed is her love for her fans. She fed into the "applause" (pun intended) by tearing off article's of clothing, swearing a lot and taking moments to simply strike a pose in the spotlight between songs. She spoke often, presenting the audience with monologues on depression, the LGBT community and equality as well as notes on the history of her songs and albums. At times, she felt genuine. But most of all, her words felt rehearsed, scripted and all too theatrical. In between songs Gaga would have heartfelt talks with the audience that all eventually crashed, ending with a premeditated transitional conclusion — for example, asking the crowd to take her photo before "Paparazzi" or tying in her emotions and expressions to her "Poker Face." If you do your research, you can find that she said the same exact remarks about her borrowing "Denver's hat" in reference to her cowboy hat at both her Austin and her Oklahoma shows. Shortly after she made the remark at the Pepsi Center, Gaga added, "If anything, it's important to be authentic."
"There may be one or two people here not in favor of equality. I don't think we should 'boo' them. We should feel compassion and bravery for them. Wouldn't you feel strange if you were in a room full of people who felt differently than you with free spirits? What I'm trying to say is everyone's gotta love each other."
Despite the flaws of the tour, there's no doubt Lady Gaga is an incredible singer and musician. She played multiple instruments throughout the night and flawlessly hit all the right notes in her tracks. Sitting at a see-through piano, Gaga performed an acoustic "Edge of Glory" bringing many fans to tears. On top of Gaga's stellar vocals was a wonderful stage presence. She joined in on a lot of the choreography and freestyled some of her own moves, all despite her fibromyalgia/chronic pain. Her dancers also tackled playful choreography that included piggybacks and genital groping alike. The dancers weren't always synchronized (intentionally) but when they were it was a fantastic feat for the eyes, including choreography pulled straight from Gaga's music videos.
Lady Gaga once said, "You have to be unique, and different, and shine in your own way." A seven-act and two-hour performance plus an encore gave her room to get creative, and spotlight such uniqueness, which, in the end, was seldom accentuated. Has Gaga shed the self she became so well known for? Maybe she's simply making the type of music she wants to at this point in her life. For now, only Joanne can tell what's in store for Lady Gaga and her music.
All photography from Lady Gaga's Joanne World Tour at Rogers Arena on August 1, 2017, in Vancouver, Canada and by Kevin Mazur/ Getty Images for Live Nation.