Here's your monthly guide to local music in Denver's flourishing and growing music scene. Don't miss new songs, new music videos and new up-and-coming artists. Not only do we have music from well-known local artists like Trev Rich and Kid Astronaut, but up-and-coming artists like sloan:sonna, TheyCallHimAP and Whiskey Autumn are churning also churning out dope new tunes.
Five Up-and-Coming Local Artists
Mr. Atomic
Mr. Atomic is an indie-rock band comprised of four members from Boulder, Colorado. Having a killer frontwoman as their lead singer sets the band apart from other indie bands in Denver. You'll get strong basslines and catchy upbeat vocals from the band's latest release — which the band categorized as "Madonna goes punk." Find their music here.
sloan:sonna
sloan:sonna is a pop, folk duo newly based out of Denver. Their music invites you in with lead singer, Sonna's soft and sweet melodies, accompanied by Sloan's subtle harmonies. The production and instrumentals have a very indie and folky sound, but the vocals surprise you with an upbeat pop twist. Find the duo and their music here.
Whiskey Autumn
Whiskey Autumn is an indie, pop and rock trio from Boulder, Colorado. From one song to the next you never know what you're going to get. You could find yourself jamming to '80s style synths and distorted vocals and guitars like in the song "Postcard From Tokyo" or twangy guitars and delicate vocals like in the song, "Turn the Key (Let It Roll)." Find the trio's newest musical experiments here.
Isabelle Fries
Isabelle Fries is a young, emerging singer and songwriter based in Denver. Her music infuses different elements of pop, rock, jazz and folk both vocally and instrumentally. The diversity of her voice is evident from song to song, from upbeat pop melodies to deep and emotional jazz and folk ballads. Here debut album Lamplighter is set to release in the spring of 2018, but you can find her singles and other samples here.
Rubedo
Rubedo is a synth-rock trio, with all three members born and raised in the Mile High. The trio is set to release their third full-length album in early December. Unlike their previous releases, the band's most recent release in more upbeat and more experimental. Their newest single, "Sungrazer" will make you want to dance and headbang all at once. Find their music here.
READ: All of the 2018 Red Rocks Shows Announced So Far
Five New Local Music Videos
TheyCallHimAP — "Can't Hang"
Can you hang with the biggest and baddest in Denver's hip-hop scene? In the music video "Can't Hang," rapper TheyCallHimAP doesn't think you can. In the video see the glitz and glam that comes with being one of Denver's top rappers. Throughout the different shots, we see rapper TheyCallHimAP and his friends indulging in parties, women, weed, fast cars and alcohol, as the rapper spits about having a tight squad that only few can hang with. Find this song and songs from his latest album, 3 AM, here.
The Hollow — "Sleep Talkin'"
The Hollows's latest music video explores the theme of communication and miscommunication in relationships. The video opens with a couple getting ready for bed and avoiding their problems by just saying, "I'm fine." The scenery quickly changes to a nightmare in a dark woodsy setting where we see the girlfriend running around frantically as the band plays in the background. She's trying to escape the tension and awkwardness that comes from fighting with a partner, but upon waking up from the nightmare she learns that's exactly what's been fueling her anxiety. Find the video here.
Trev Rich — "Questions"
The song, "Questions" is about people that ask too many questions rather than just living in the moment and letting other people be. Throughout the video, we find Denver favorite, Trev Rich and his friends roaming around a high school. And as we know, high schools are hubs for gossip and drama, which is evident during the video as we see Trev Rich getting into tiffs with girls, getting in trouble with a teacher and his friend yelling on the high school intercom to the principal's dismay. Watch the satirical video and listen to the catchy tune here.
Brucella — "Sorry"
Denver pop singer, Brucella just released a music video for her newest single, "Sorry," which infuses pop music with a tribal flare. The video takes place in the beautiful Great Sand Dunes and the Paint Mines Interpretive Park here in Colorado. The scenery complements the upbeat, tribal, pop song as we see Brucella and her dancers exploring and moving around the immaculate dunes and rock formations while soaking up the bright sunshine — all distinct feature of our beautiful state.
OrKa Odyssey — "After Atari"
Upon first glance at OrKa Odyssey's latest music video for their song, "After Atari," you might think you're watching some wonky video from an '80s infomercial. The psychedelic synth-pop band explores and the different elements that made up technology and pop culture from after years after  Atari through props, camera distortion, video quality and light coloring. The song is paying homage to the creativity and originality of the '80s and '90s which is evident as we see shots of things like Gremlins, Teenage Mutant Ninja Turtles, The Smurfs, Star Wars, Super Mario Brothers and even Michael Jackson.
Five New Local Songs
SELFISH. — "By Any Means"
If you are into quick and catchy trap music, then this is the song for you. The unique production throughout the intro draws you in because it is more synth-heavy rather than bass-heavy like most trap songs. Once the lyrics enter like, "I gotta get it by any means," and the bass drops you are sure to be hyped for whatever is coming your way. Find the song on Soundcloud here.
One Flew West — "Trial and Error"
If you thought pop-punk was dead, listen to this track and think again. You're first hit with pop style guitar riffs, a pop voice and once you think everything is happy and cutesy you are punched in the face with some punk lyrics, "I just wanna say fuck you in a million different way, 'cause no one ever lives through trial and error these days." As the lyrics get heavier so do the instrumentals — harder guitar riffs come in and hard hitting drums follow as the song transitions from more pop to more punk throughout the almost three-minute-long song. Find the song here.
Kid Astronaut — "SO WILD"
"SO WILD," is Kid Astronauts' most recent release in almost a year and though it is different than most of his previous releases it definitely doesn't disappoint. The song opens with Latin style strings, synth distortions and Kid Astronauts' hauntingly soulful voice. This isn't conventional style love song, but the story he tells not only with instrumentals but his lyrics as well will paint a perfect picture for you about how wild love can make you feel. Find the song here.
LesNumba3 — "Kingdom"
When you press play for the first time on this song, you might be confused if you're about to listen to a rap track or an EDM song — but that's only about for the first 20 seconds. Then you're hit with LesNumba3's heavy and catchy flow. This song is unlike most of the rap tracks out there because it combines rough bars with soft production, voice distortions and witty lyrics all in one. Find this unconventional song here.
DJ Zenas — "Real Thing"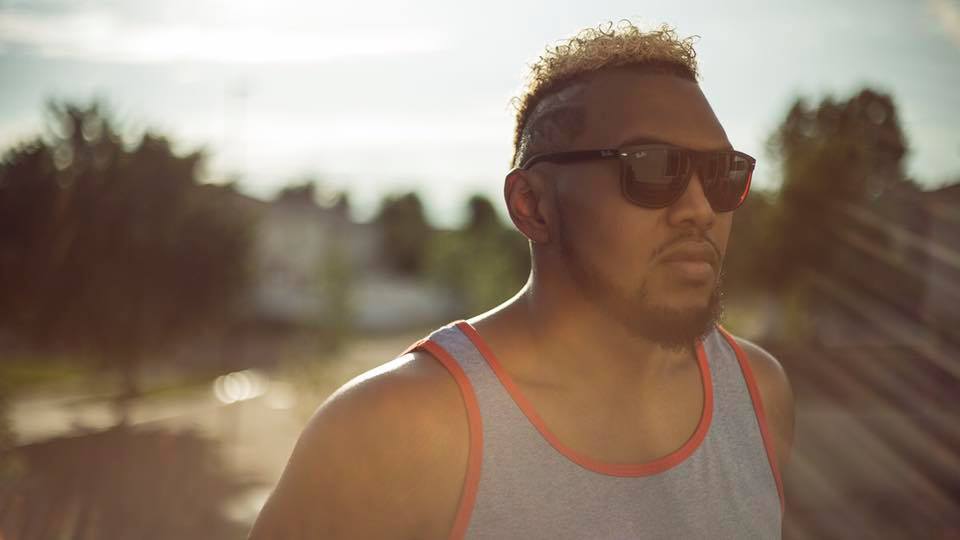 "Real Thing" is a catchy hip-hop song about love by Denver's own DJ Zenas featuring beautiful vocals by another Denver singer Kayla Rae. The song explores the vulnerability of love and the exhilaration of stumbling upon new-found love. The song is catchy and upbeat enough that you could find this bumping at a club or jamming out to with your boo. Listen to the song here.