If you've ever had the privilege of seeing Julien Baker, Phoebe Bridgers or Lucy Dacus play individually, you'll understand why boygenius, their supergroup side project, was able to sell out Red Rocks on Saturday night. These three vocal powerhouses — who formed the group in 2018 — ended the U.S. leg of their world tour in support of their debut album the record in Morrison with 10,000 of their closest friends. That's not just an expression in this case as boygenious performances are communal experiences, each person in attendance bonded forever. 
As fans filed in and found their seats in the high-altitude arena, illuminati hotties kicked off the show with a high-energy set, offering an early catharsis to what might otherwise have been three hours of soft crying. Reminiscent of early 90s punk bands like Bikini Kill, frontwoman Sarah Tudzin's stage presence was as engaging as her audience interactions, which included an interlude of call-and-response screaming.
With a bill made up of two bands who avoid capital letters as much as they do the gender binary, it's no wonder the crowd on Saturday was a diverse mixture of people from all walks of life.  Before boygenius began their set, members of The Stronghold Society spoke to the crowd about the sacred land underneath their feet, originally belonging to the Ute, Arapaho, Cheyenne and Dene peoples. "Feminine energy is Mother Earth herself," they reminded us and what better way to appreciate Mother Earth and the power of all things feminine than to watch seven talented female musicians share their gifts at the earth's only naturally occurring amphitheater.
Soon after the set ended, Baker, Bridgers and Dacus hit the stage as the wind began to kick up, lightning lit the distant sky and Thin Lizzy's "The Boys Are Back in Town" played raucously over the speakers. They swiftly kicked their set off with "With You Without Them," also the first song on the record.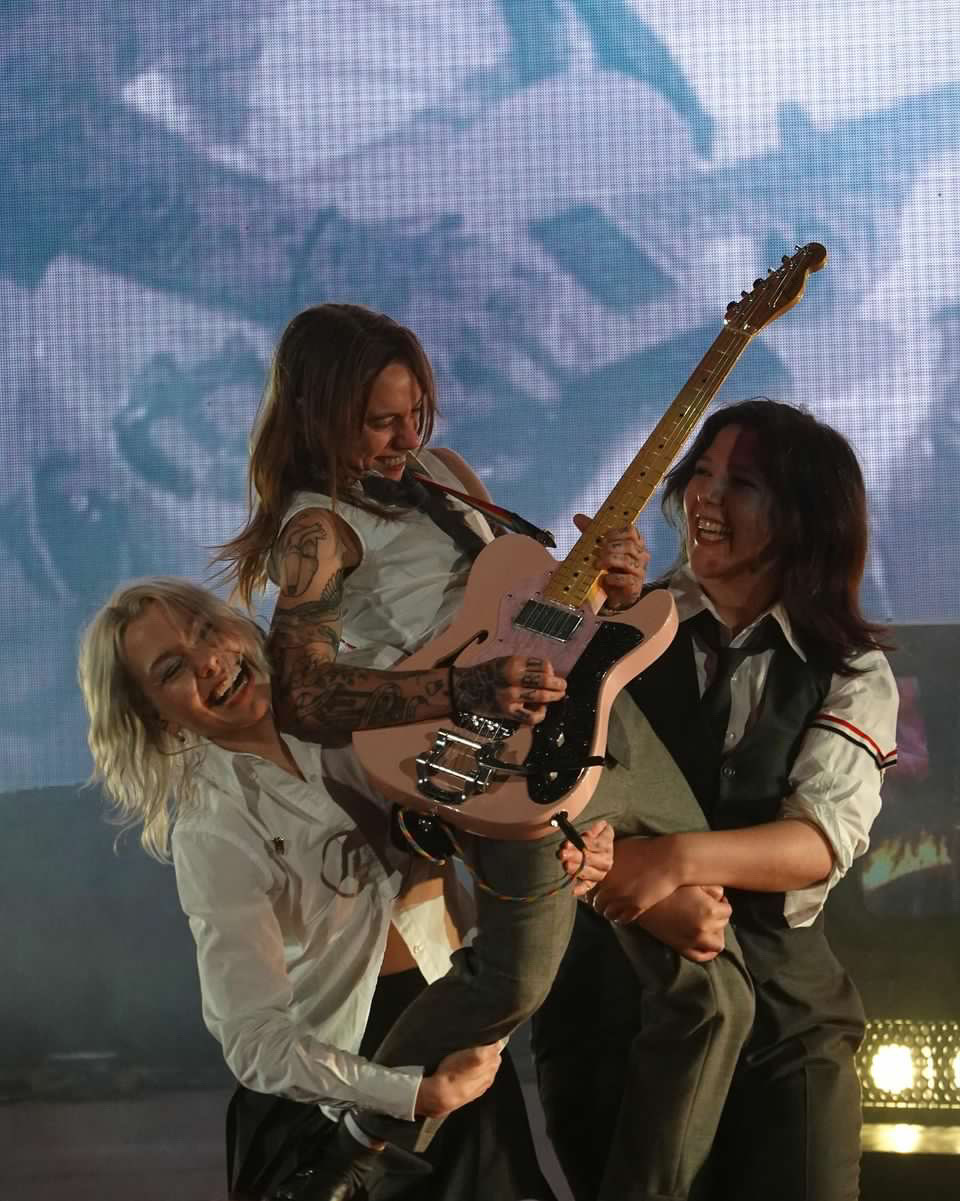 If you've frequented Red Rocks, you've seen the many ways in which artists and the venue have utilized the staggering rock walls that form the venue's acoustic boundaries. Somewhat surprisingly, Saturday's show went without a traditional light show, allowing the fans to focus on what was happening on stage. Throughout the show, the band was projected on the screens behind them and those that lined the stage through some kind of filter that resembled home movies filmed on a Super 8 camera, adding a vibe of nostalgia to the proceedings. 
In addition to Baker, Bridgers and Dacus, the band also featured Tiana Ohara on bass, Madden Klass on drums, Sarah Goldstone on keyboards and violin and Melina Duerte on almost any other instrument you could think of. The additional members gave the performance a full-bodied sound, including an exceptional horn section at the end of "Revolution 0" and a heart-pounding kick drum in "Bite the Hand."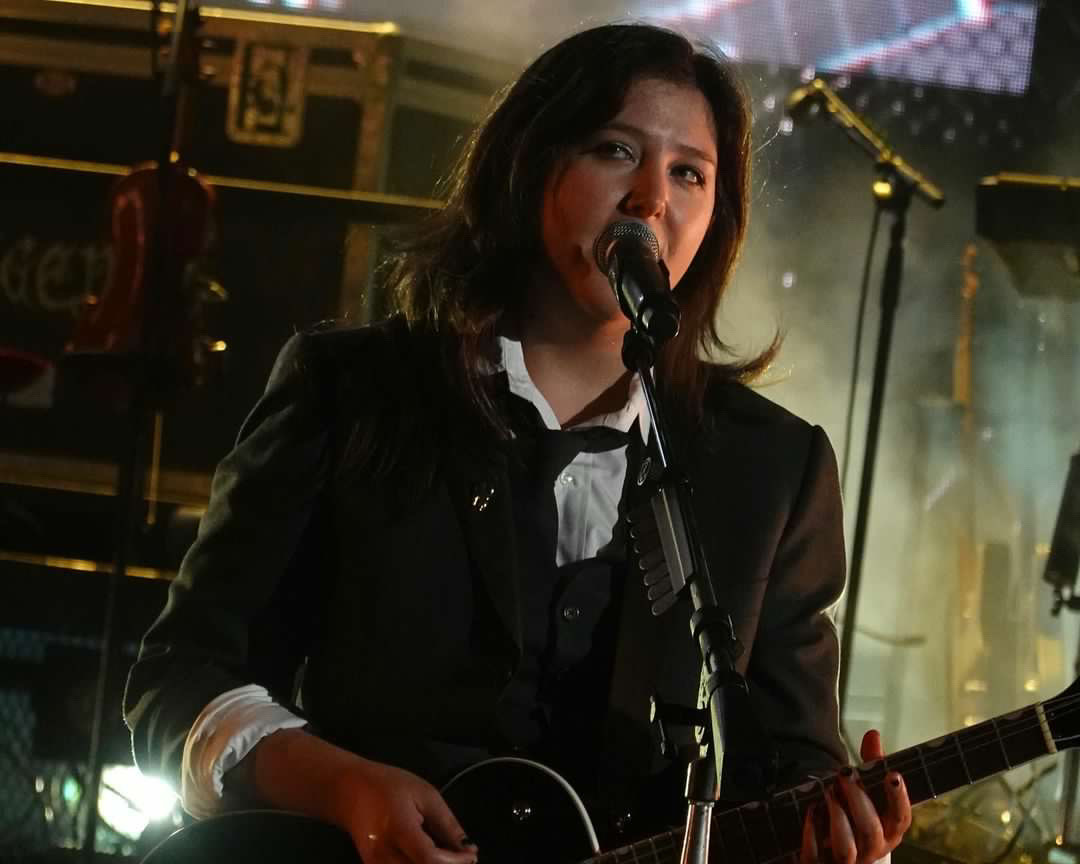 Not only did the band play both their 2018 self-titled EP and 2023's the record in their entireties, they also made time to play a song from each of their solo careers—Dacus's "Please Stay," Baker's "Favor" and Bridgers's "Graceland Too," respectively—as well as an as-yet-unreleased song called "Boyfriends." Along with the additional members of their touring band, boygenius was able to fill even the smallest cracks in the rocks with their overflowing vocal and instrumental talents. No one member outperforms the others. They instead come together in a completely earnest way that highlights each of their unique talents and the obvious fun they have when playing with each other.
Bridgers' simultaneously soft and powerful melodies made the hearts of each person in attendance ache with sorrow, longing and inexplicable anguish. She introduced "Letter to an Old Poet" by sharing her experience with the cycle of abuse and the freedom found in getting out of it. "It's unbelievable how different your life can be and I'm feeling that today," she said before asking everyone to put their phones away so she could connect more with the audience during the song.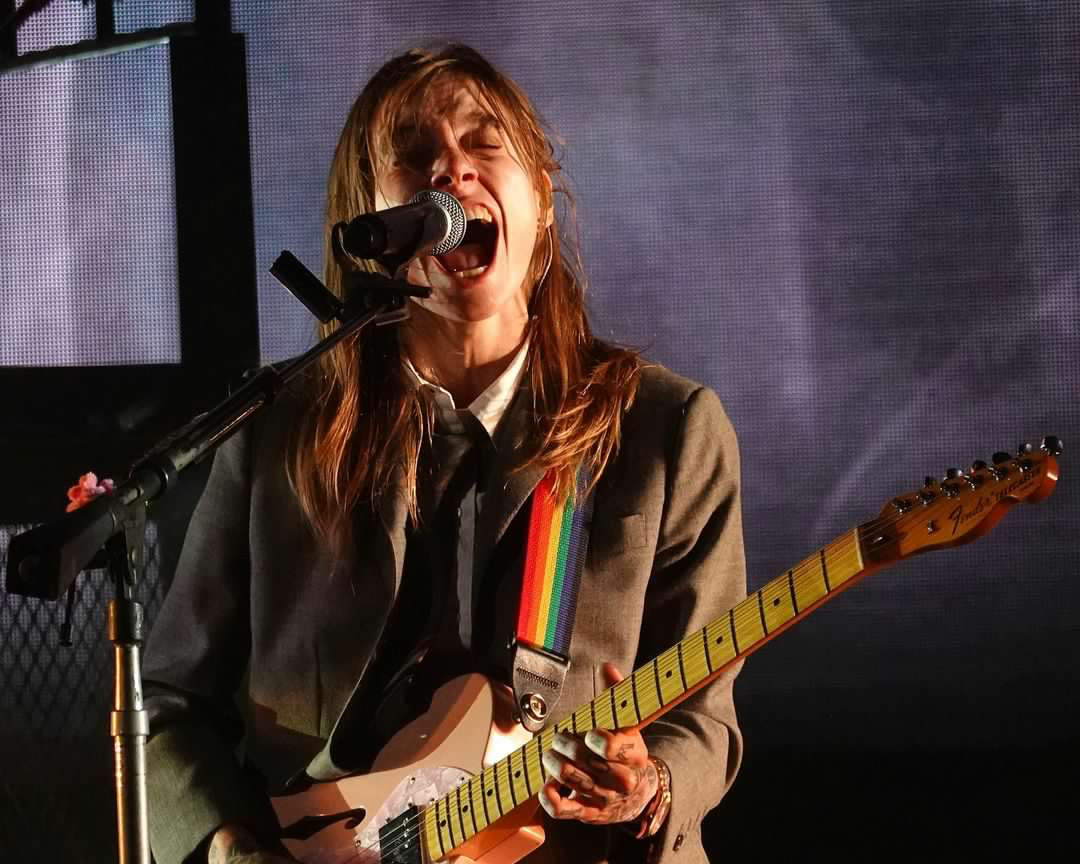 Several fans put in some time before the show to create something special for the band during their encore. They passed out slips of colored paper to audience members with instructions to place them over their phones' flashlights during the song "Ketchum, ID," Separated into six groups, fans were able to project the colors of the rainbow to boygenius's surprise and wonder, prompting a quick discussion of queer and trans rights from the band, each of whom identifies as queer. The final song of the night was "Salt in the Wound," a quintessential boygenius tune. As Baker played them out, Bridgers and Dacus lifted her up onto their shoulders as the crowd erupted into rapturous applause, their hearts lifted up in unison.
There wasn't a dry eye in the house by the end of the night—you can say it was the rain, but we all know you would have to be made of stone to not be moved by lyrics like "I am never anywhere, anywhere I go. When I'm home, I'm never there long enough to know." The true genius of boygenius is their ability to create a sense of commonality in their lyrics while allowing each person in the crowd to connect with their music their own way. The rain-soaked Saturday on the Rocks exemplified this as thousands of new friends danced their way through the night, wet, loved and wrapped in rainbows.
All photography courtesy of @avkv85 on Instagram