Denver's nightlife earned a new drinking experience this Halloween season and it's not what you'd expect. The Thirteenth Floor Entertainment Group hosts an attraction for thrill-seekers and drinkers all under one roof — a haunted roof that is. The ShriekEasy Bar had its debut in 2019 but couldn't complete a season in 2020 due to COVID-19 related closures. With loosened restrictions around events this Halloween, the team can fully flex its spooky speakeasy.
The space offers an intimate cocktail menu in conjunction with Mile High Spirits, offering three different cocktails and one chilled shot — all inspired by famous hauntings within the franchise. The Coffin Crew ($8) is a simple Elevate vodka and cranberry, while the Sensory Overload ($8) features Fireside bourbon, lemonade and blood drops. Or, try the Peg Leg ($8) with rum, white grape, blue raspberry and lime juice cocktail.
Though the menu doesn't offer any small bites, the other concept — Class Axe — in the same building has a variety of snacks and local food trucks are often on-site. If these ghostly spirits in cocktail form aren't catching your attention, the bar also serves local beers, ciders and seltzers for sipping.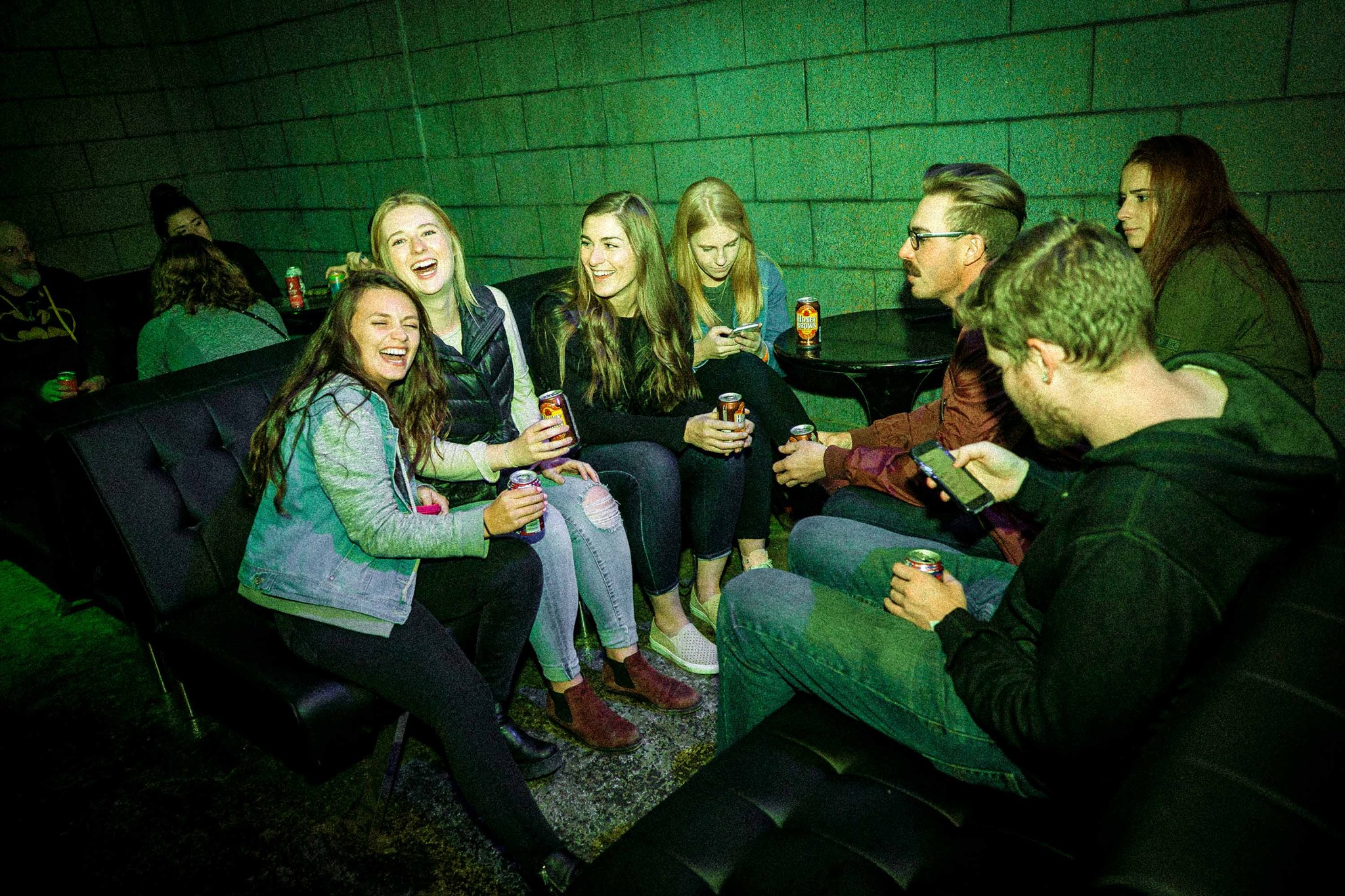 In addition, the attraction also introduced a new experience this year called the Sub-Zero Secret Bar. Its name corresponds to the Frostbite-themed haunt — a fictional cryogenics lab that has found a way to unfreeze superhumans until a hacker turned the test subjects into killing machines. Contrary to the ShriekEasy, there is no room to mingle and relax to the sounds of locals screaming. This unique bar is a small foggy space that's only accessible by way of glow stick. The haunt ticket has an $8 add-on available for the Sub-Zero experience (21+). Once inside the haunted house, anyone with a glow stick will be pulled aside for a quick drink.
Because Sub-Zero is an experience that occurs during a visit through the haunted house, tickets must be purchased. However, to visit the ShriekEasy, no ticket purchase is necessary. The bar is accessible without enduring the adrenaline-inducing haunt.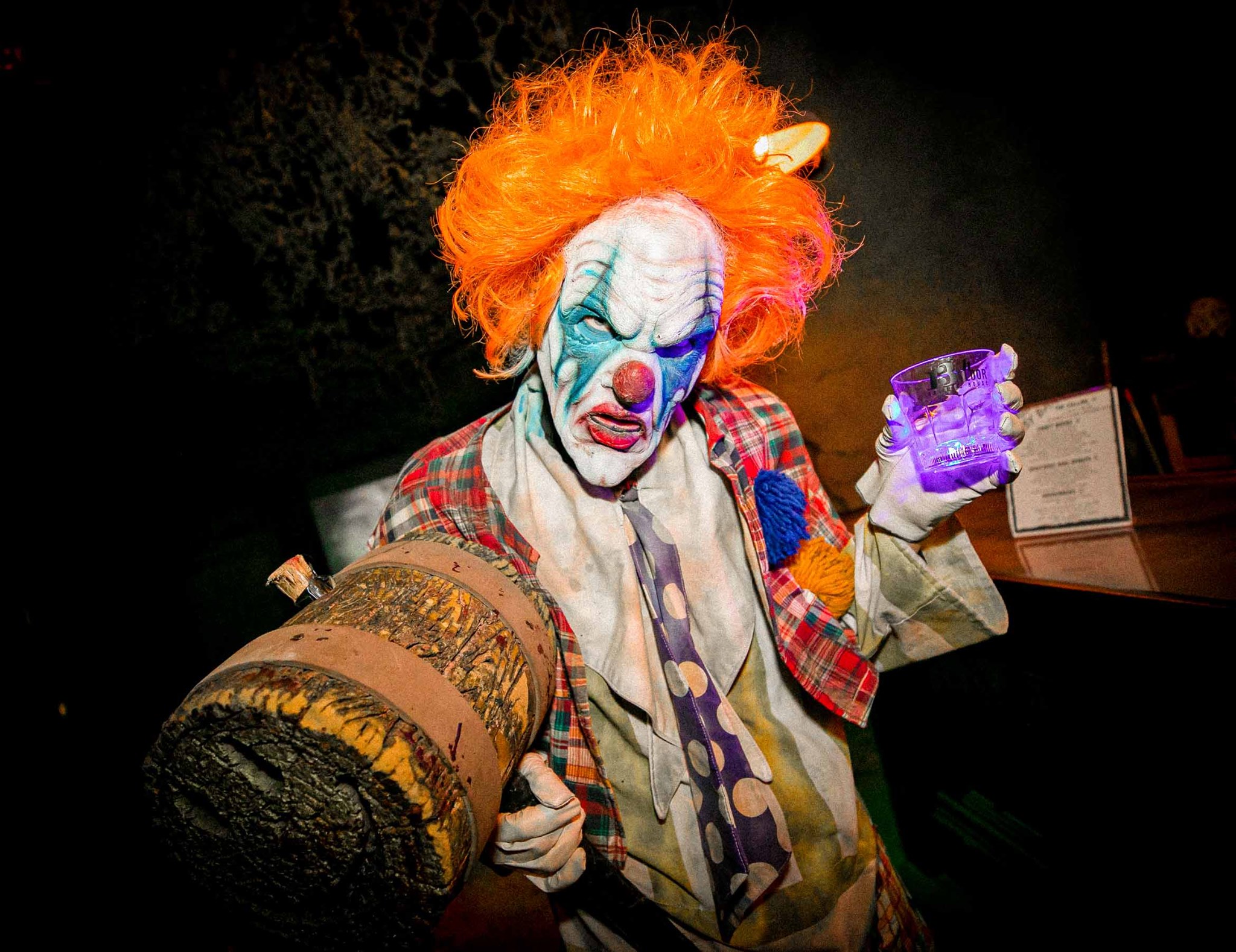 This year marks 14 full seasons in Denver, where the headquarters are located for The Thirteenth Floor Entertainment group. It has expanded across 10 states and popped up 15 houses in major cities like Chicago, New Orleans, Los Angeles and Nashville.
While navigating through zombies, killer dolls and cryogenic test subjects gone wrong may be an experience within itself, the team at Thirteenth Floor is always looking to outperform themselves.
"We wanted to make it an experience where people are able to relax, have a drink and make it different. Those who don't really enjoy haunted houses but tagged along can hang out and have a drink while they wait for their friends," Alexandra Chiafery with Ellis Communications said.
ShriekEasy and SubZero are both located inside the Thirteenth-Floor complex at 3400 E. 52nd Ave., Denver. It is open simultaneously with the haunted attractions. Monday through Thursday from 7-10 p.m., Friday from 7 p.m. to midnight, Saturday from 6 p.m. to midnight and Sunday from 6-10 p.m. Hours are subject to change as the season comes to an end. More information can be found online here.   
All Photography Courtesy of The Thirteenth Floor Entertainment Group.