[Update December 17, 2018: This article was previously published on June 11, 2018, but has been updated to reflect the opening information].
Platte Street has, in recent years, become one of the hottest strips in Denver. From the opening of new bars and breweries to shared workspaces, the construction is seemingly endless. And now, it will gain yet another destination with the opening of Maria Empenada's fourth location this week.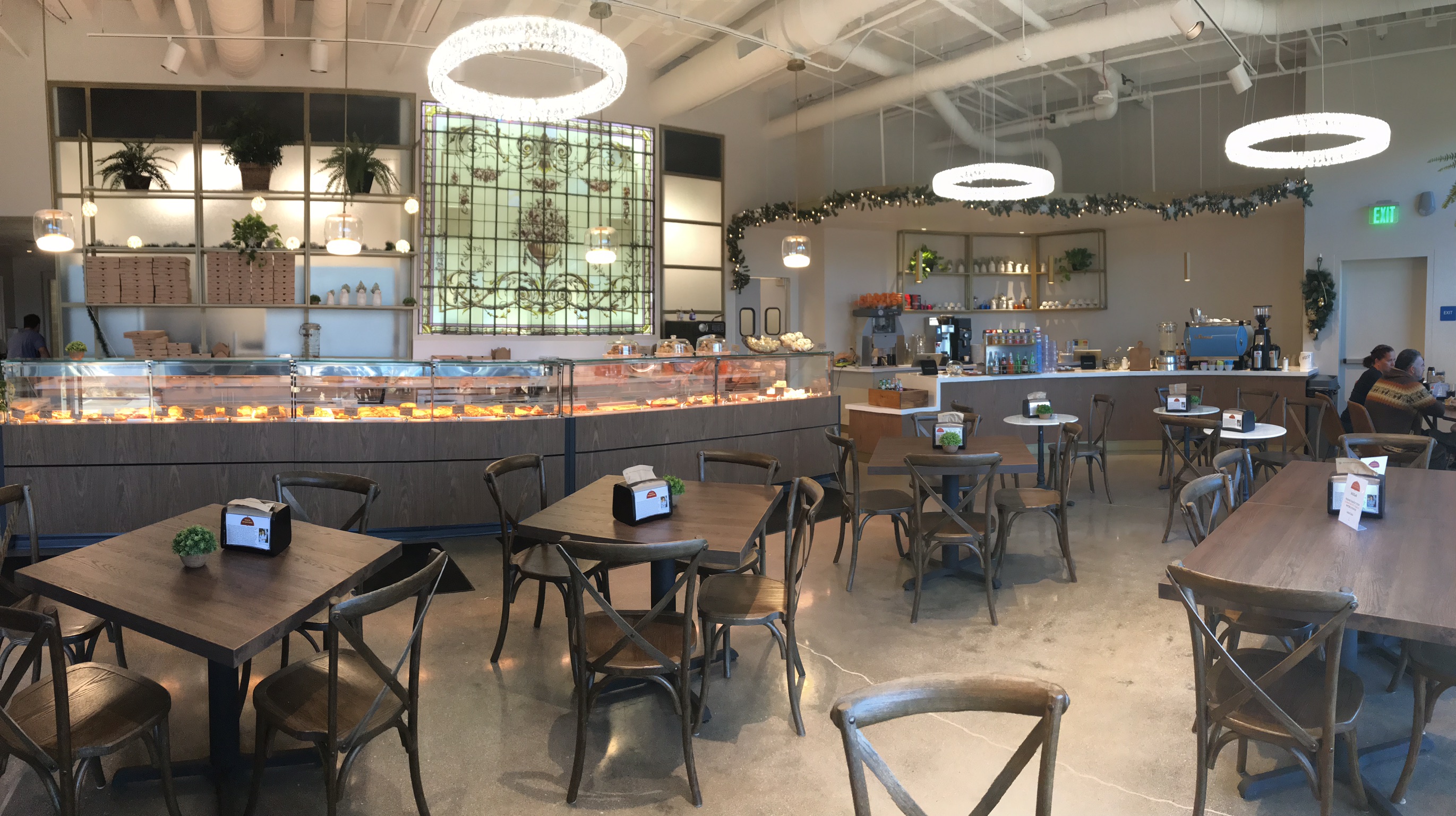 Founder and Argentine native Lorena Cantarovici opened the bakery with her business partner and husband in 2011. The Argentinian eatery which began in an unassuming bakery in Lakewood has since grown to multiple locations across Denver.
"We are very careful and strategic about our growth so we have to be extremely selective on where we locate our restaurants. When we understood what was happening on Platte Street we knew we had to be part of it," explained Cantarovici. "We are excited to bring our brand to the vibrant neighborhoods of Platte Street, LoHi and Union Station — areas that are clamoring for something unique and easy to eat."
The new Maria Empanada is located at 1700 Platte Street in a new shared office building. Like its other locations, it will serve Argentinian empanadas and other pastries for breakfast, lunch and dinner in addition to an espresso bar and wine options. New items like Chicken Chimichurri empanada (savory) and the Strawberries a la Crema (dessert) are also on this new menu. Additionally, the new spot takes up 1,950 square feet of the first floor and features an antique stained-glass window made by "one of the most prominent stained-glass family studios in Argentina," according to the press release. The stained glass window, although ubiquitous to high-end cafes in Buenos Aires, was found five blocks from Maria Empanada's South Broadway location at Eron Johnson Antiques.
"We are thrilled to add Maria Empanada to our mix of best-in-class tenants at Riverview at 1700 Platte. Maria Empanada, as a trusted local restaurant and a proven brand, will not only be an amenity to the employees in our building, but also to the surrounding office and residential neighborhoods," said Ann Sperling, Senior Director with Trammell Crow Company.
Platte Street is rapidly becoming one of Denver's hottest spots and, and as one of the Nation's Breakout Brands of 2018, Maria Empanada will be a welcome addition to the new space.
The new location officially opened today and is located on 1700 Platte Street, Denver. 
-M