Mario Rodriguez — also known as DJ Chonz — has become one of the elder statesmen of Denver's hip-hop community. During his career he's selected tracks for KGNU's program "Eclipse: Shedding of a Blacker Light," worked extensively with KS107.5, has DJ'd all over the country and has opened from many of the biggest acts to come through the city. Tonight in Denver he will debut his community foundation at a launch party featuring De La Soul's Maseo, US DMC champion DJ Rectangle, Phife Dawg's former DJ Rasta-Root, Cyber Kid, The Reminders and 2mx2. The whole thing will be emceed by Supernatural, who gained notoriety for holding the record for the longest freestyle to date. The party is sure to be an acknowledgment of the finer elements of hip-hop culture and a celebration of music's power to unite and assist the community.
This slideshow requires JavaScript.
Rodriguez has always been involved in the community. His mother was a social worker and he recalls helping her at the food bank at Twin Parishes off Humboldt from a very early age. Charity was never considered off the table. "It's what you do, you just give back," said Rodriguez. This socially-conscious approach has continued with him his whole career, helping to define his business ethics and his personality both on and off the air.
DJ Chonz has been spinning records since 1993. His long and successful career in Denver has allowed him to experience many things that have left him feeling comfortable passing the torch and spreading the success. He's shaken hands with many of his heroes, even getting the opportunity to watch 8 Mile at a screening in Puerto Rico with Eminem, 50 Cent, Busta Rhymes and others. "I done it all. I never cared about being a star, I just wanted to mix on the radio," he said. "I already shine dude. Other people's shine is way more important."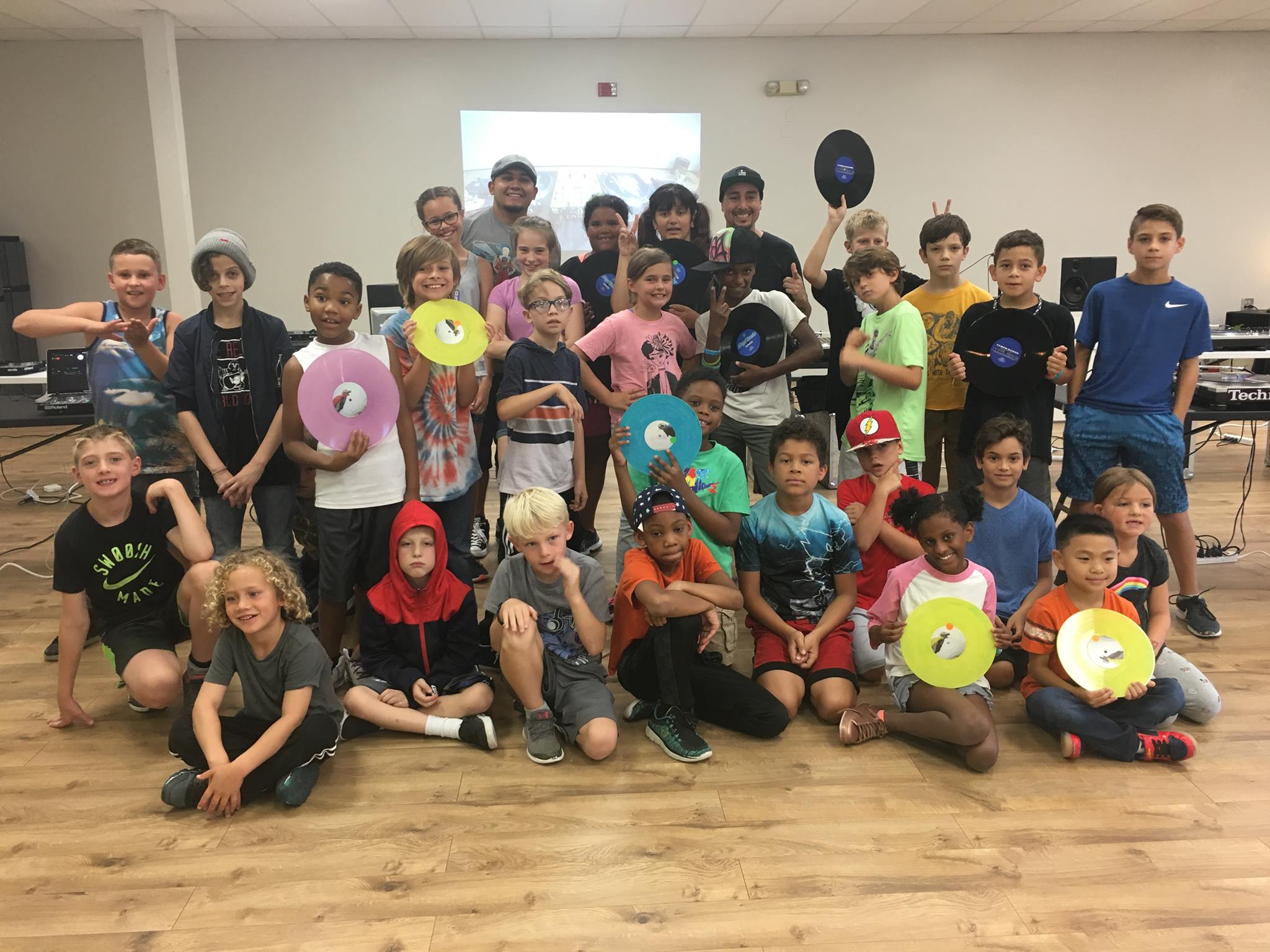 The DJ Chonz Foundation is hoping to help inner-city youth by specific contributions to two existing programs — Youth on Record and SOS Outreach. The former — founded by Flobots — helps interested men and women ages 18 to 25 develop a music-related business plan and provides advisers to help them see the project through. Rodriguez will both contribute financially and provide mentorship on-site. SOS Outreach takes youth from the city — many of whom have had little to no experience with the outdoors — snowboarding, camping and fishing. "Not everyone's going to be into music," said Rodriguez, discussing the importance of providing assistance from a number of different angles.
Rodriguez grew up in Thornton, attending Skyview and Thornton High School. In subsequent years he has continued to act as the assistant wrestling coach, working with his brother who heads the program. For the past three years, he has been giving scholarships for youth to attend the summer music industry program at the University of Colorado Denver. He also helped to found the Denver DJ School — an ongoing program that teaches kids how to mix records. For Rodriguez philanthropy is nothing new — the Foundation will provide an official outlet for his civic-minded efforts. The organization already has support from some large-scale sponsors — The Bronco's Crush Night Out, Ameristar, First Bank, US Bank, Edison Interactive, Red Bull, Mezz Brands, Macy's and The School of Breaking have all already pledged their support.
Thursday night's event will feature a silent auction and many performances celebrating the culture. Maseo, who has over the years become one of Rodriguez' close friends, will headline. Hip-hop has always been an important community foundation and as it continues to age people like Rodriguez are wielding it for the good of the future, passing the torch to those who will presumably build a better future for the city and beyond.
The DJ Chonz Foundation Launch Party takes place at Ophelia's on Thursday, October 4 from 8 p.m. – 1 a.m., tickets range from $15-35 and are available here. All photography courtesy of DJ Chonz unless otherwise noted.