The idea of beauty is a challenge for many young women of color. Like most standards, beauty is mostly seen through a European lens, leaving those outside of that scope feeling unworthy. More than 200 years after the "Tignon Laws" forced creole, "mulatto" and women of African descent to cover their hair and look more like white women, the struggle to feel accepted is still very real. That is why Afro-Latino, Analise Harris, created Curls On The Block (COTB), a local nonprofit that uses educational programming to promote healthy self-esteem. "I think everyone can relate to what helps them feel good about themselves. It undoubtedly includes how your hair looks and feels. Historically, women of color — specifically those with curly and kinky hair — have had a tumultuous experience with laws or restrictions and even expectations minimizing the beauty of our skin, hair and bodies," Harris shared.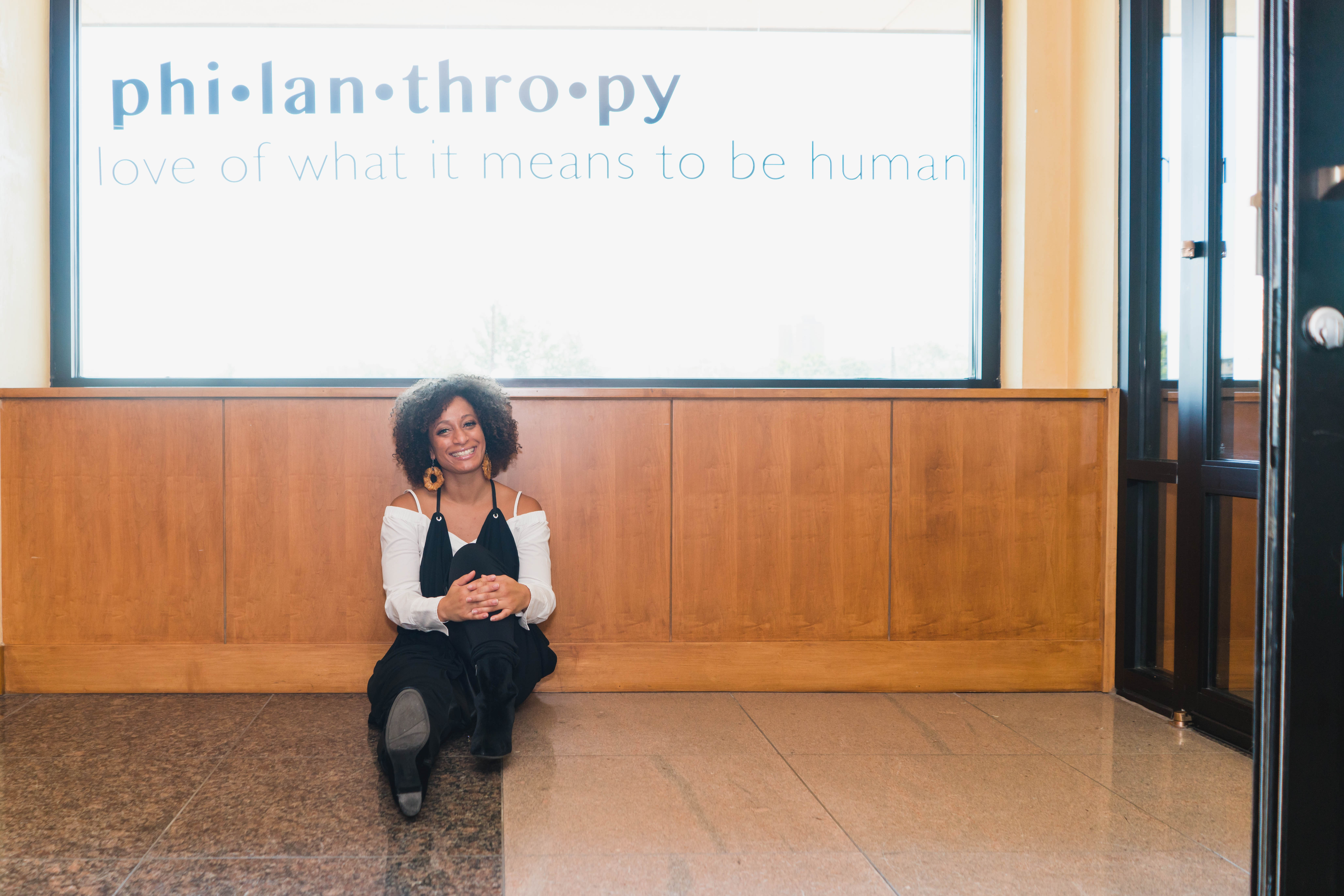 For almost a decade, Harris has served as a special education teacher. The Illinois native received her undergraduate degree from Creighton University and following her move to Denver in 2011, obtained a Master's in Education from Metropolitan State University and a certification in Special Education. She has worked a great deal with students identified as having a social or emotional disability or issues reading at grade level. She recalls witnessing many disciplinary situations where cultural relevance and understanding could have prevented certain issues from escalating to a point of suspension.
"One student, in particular, experienced great trauma in her life. Not just the teen angst, but family life turmoil almost losing her life at the hands of her own mother. To say the least, the school environment was a challenge for her. When it came to certain rules against wearing bandanas and hoodies, that was not high on her priority list," Harris said. 
More than anything, representation is wildly essential for these young girls ranging in age from 6 to 16 — you can't be what you don't see.
Ultimately, Harris was driven by her goal to create a safe space for girls of color to embrace, explore and empower their natural selves. By digging into the definitions of beauty, Harris believes we acknowledge how our very existence connects to science, technology, engineering, art and mathematics. This is why COTB focuses on science, technology, engineering and math — STEM — but has added art to the mix to create STEAM. 
"Initially, the program focused on self-esteem from the curly haired girl's perspective and needs. I realized that all of my activities and discussions could be enhanced by incorporating specific and explicit content connecting to science, tech, engineering, art or math."
The program allows schools to contract a semester or year of programming. It includes pre and post assessments of confidence and knowledge from hair to STEAM facts to book club readings. Each week Harris curates an engaging experience like creating LED floral crowns or making flaxseed hair gel. The participants also conduct research projects on ingredients in popular hair products. 
The pinnacle of the program is the Miss Curly Self-eSTEAM pageant.
"I believe that the pageant is ideal in order to accomplish all the goals of COTB and help raise funding. The pageant has three segments — cultural appreciation, healthy/active lifestyles and the STEAM connection where the contestants describe their idea, product or service addressing the needs of the curly hair community. Participation in the pageant requires a great deal of confidence and self-esteem which is precisely what the curriculum is created to increase," Harris said.
Last year's winner of the Junior Miss Curly pageant, Trinity Birch, is beyond grateful for COTB. Birch said, "I got involved in Curls on the Block due to the lack of diversity at my school. My freshman year of high school I had trouble finding girls in my school that looked like me and shared common interests. Ms. Analise then introduced Curls on the Block to the girls at my school and it was a place and time to socialize and become stronger together."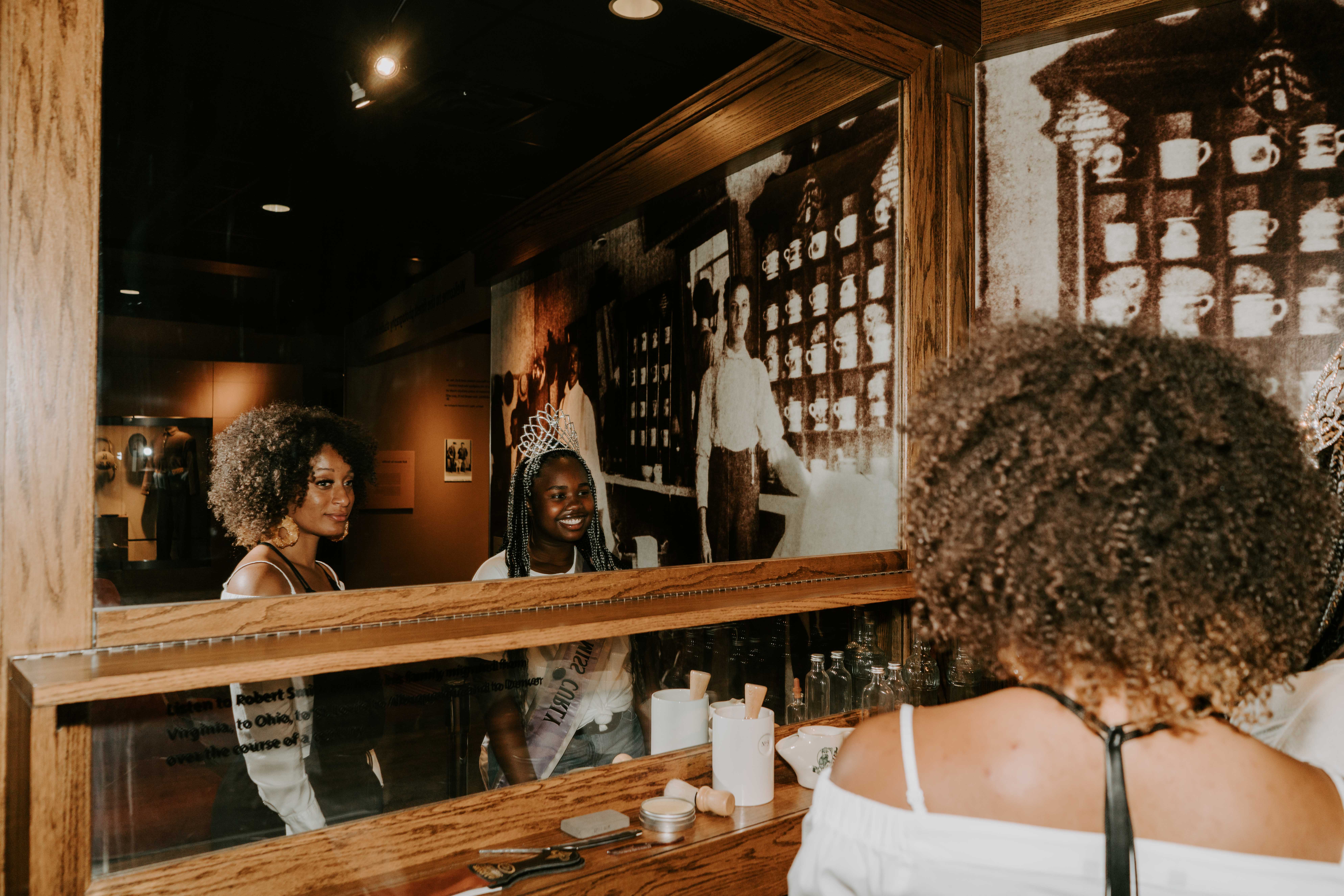 This year, COTB will partner with community groups during the Natural Hair Expo scheduled for October 20 and 21. The contestants will have the chance to display their ideas the day before the pageant. Judges will have an opportunity to hear their pitches. Then, a specific winner will have their product, prototype or idea printed three-dimensionally by a pageant sponsor. The way Harris envisions it, participants are doing a science fair project and curly pageant rolled into one experience.
COTB continues to liberate Denver's young, curly-haired women of color like Trinity Birch. Through the programming created by Harris, Birch proudly accepts her uniqueness and understands the fierce history behind women of color. Job well done, Curls On The Block.
Photography by Meg O'Neill