303 Style Profile is an ongoing series highlighting unique locals and their incredible style and stories. Go here to see past profiles.
Energized by interpreting and expressing herself through fashion, Lucille Wenegieme — also known as @Lucille_IRL — is a believer in the power of connection and community. She's also a lover of science, often making for an amazing balancing act between things like biology exams and the MET Gala. The Nigerian beauty shared the moment she fell in love with fashion as it has become a mainstay in her life.
READ: 303 Style Profile – When Fashion and Social Justice Collide You Get Stephen Garcia
The Colorado native told us, "There's a photo of me at two years old flipping through W Magazine in my Christmas dress and oversized shades." The obsession started early with a special white and peach sequin dress that she wore for her second-grade class photo. Everyday, she changed into that very dress after school until it was mysteriously dyed blue on laundry day. "I was devastated, and I think the rest of my fashion life has been recapturing the awesome feeling that dress gave me in the 2nd grade," Wenegieme said.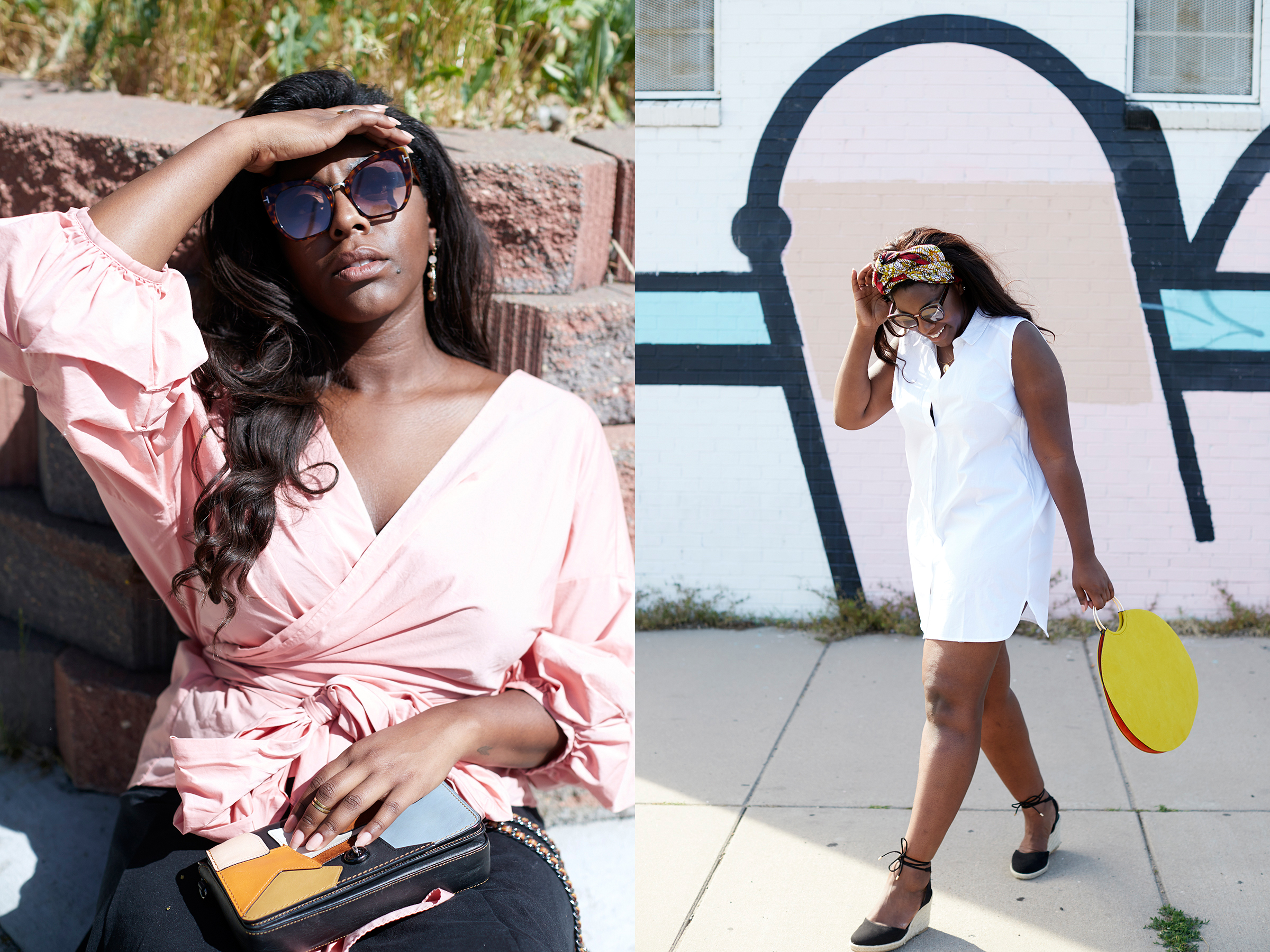 You may also recognize her beautiful face from her popular blog, The Black Velveteen. Wenegieme has been featured on platforms including Marie Claire, ManRepeller and Denver Style Magazine. Not to mention, the 5'11 model has moderated panels guests like House Majority Leader, Nancy Pelosi. Like most millennials, she wears a dozen hats. From digital communications specialist to wardrobe and brand stylist to influencer, she's a Jane of all trades.
We had the chance to chop it up with the beauty queen about her style, inspiration and lineage. Check out the tea below!
303 Magazine: How would you define your style?
Lucille Wenegieme:I always have trouble with this question. I love to play around with lots of different aesthetics and work with pieces that excite me and make me feel great in my body. I'm tall and curvy, so that's not always as easy as it should be. It can be anything from a '60s silhouette or equestrian to color blocking head-to-toe, print to minimalist shapes.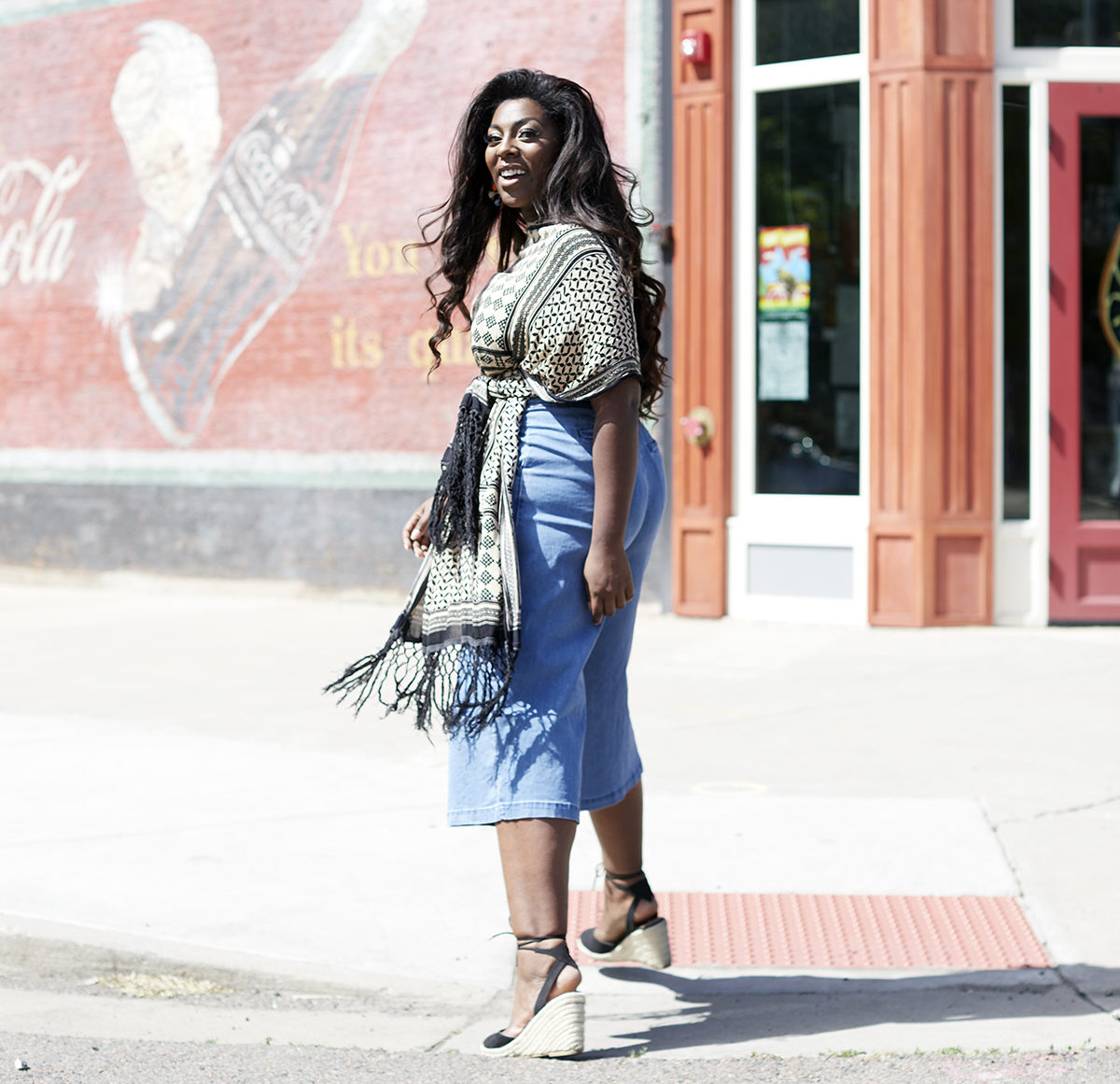 303:  As a Nigerian woman, how do you showcase your heritage through your fashions?
LW: Nigerian dressing is so stylish. Our native clothing consists of very intriguing shapes, elaborate prints, headwear and jewelry. Even now, Nigerians are known for being ostentatious dressers but the fashion ethos is really rooted in confidence. In addition to sometimes wearing those traditional prints and fabrics, I wear my Nigerian confidence through my personal style day to day.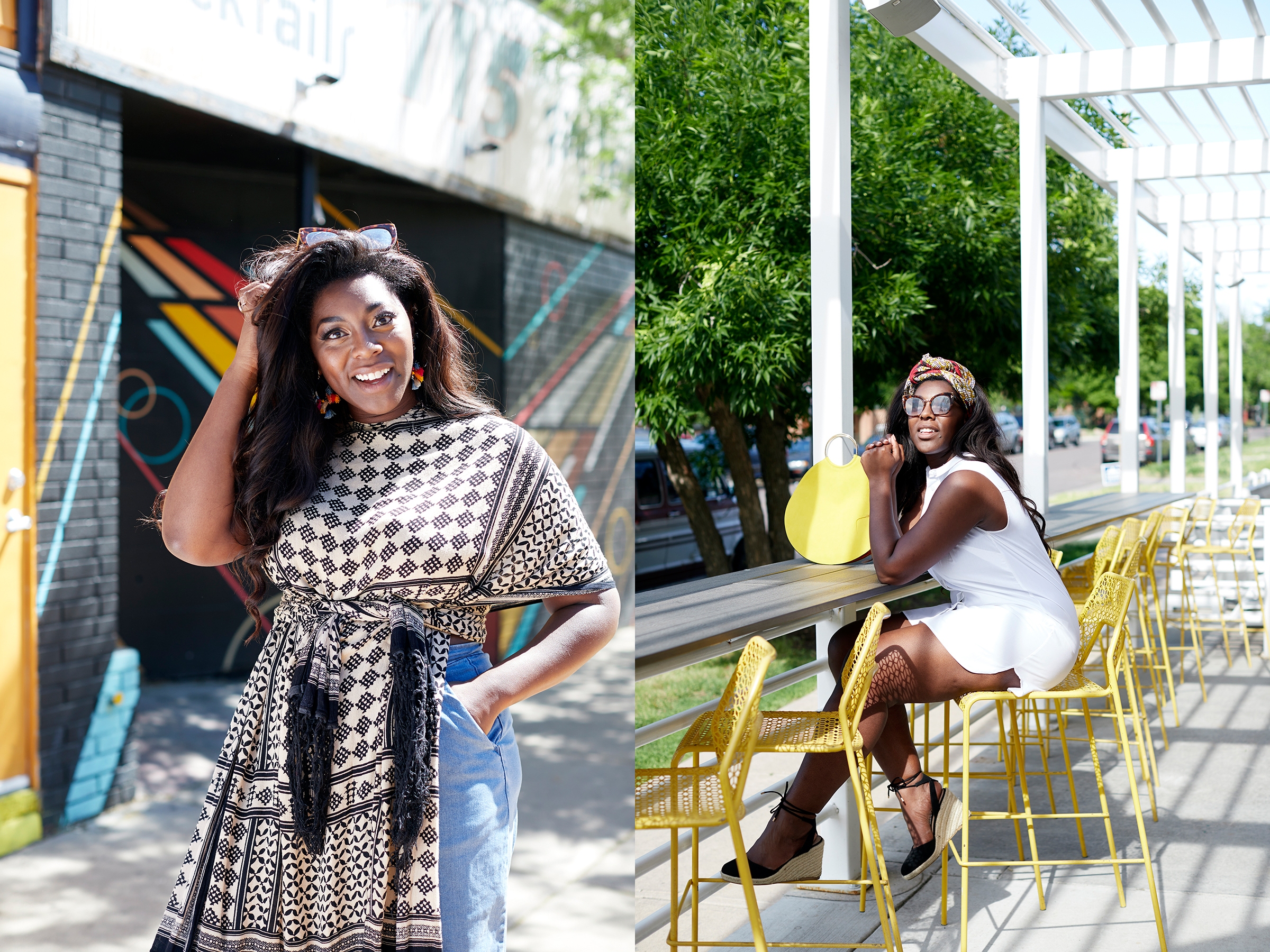 303: What do you love most about being a woman of color?
LW: Every color looks good on me. Seriously though, it's that I have a rich and robust foundational history that spans continents and cultures. Representation of black women is not where it should be but I love being part of Black and African cultures.
303: Where do you draw inspiration?
LW: Instagram, usually. I'll see an outfit or makeup look somewhere online or in real life and get inspired to reimagine it with my wardrobe and body type. I've always been inspired by print media, theater costuming and pop culture.
303: Why did you start your highlighting your style?
LW: I started The Black Velveteen in 2014 when I moved back to Denver post-grad school. Born from my insane unemployment boredom, I wanted to channel creative energy after doing exclusively science for almost two years. Instagram boosted my interest, which was starting to catch on in the fashion space. Even though I'm not active on The Black Velveteen anymore, @Lucille_IRL is still a place for me to highlight my sartorial escapades.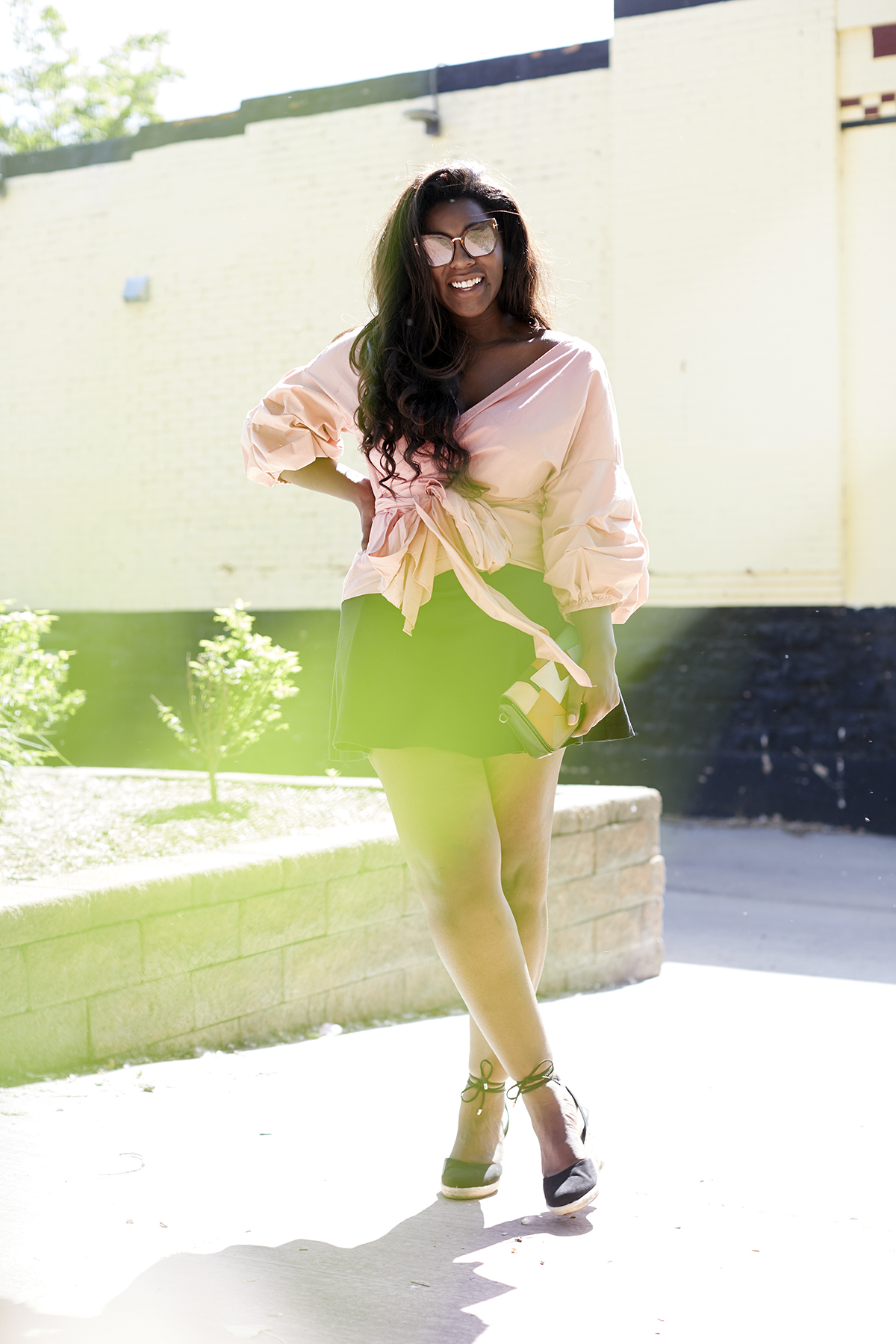 303: What are your favorite style staples?
LW: White v-neck tees, high-waisted skinny jeans and a longline camel coat for winter. You can do almost anything with those basics.
303: How do you feel about fashion in Denver?
LW: I think fashion in Denver is really nascent. Don't get me wrong — Denver has a look. The casual athletic wear that transitions from work to outdoor activities to beers for happy hour. But fashion as an industry and style as a form of self-expression is finally starting to garner people's attention here. I think people are starting to realize that what they wear can be as expressive as the stickers they put on their Subaru. There are still few people here who think of fashion as part of a larger cultural discourse that carries history and reflects time, but I have faith that we'll get there.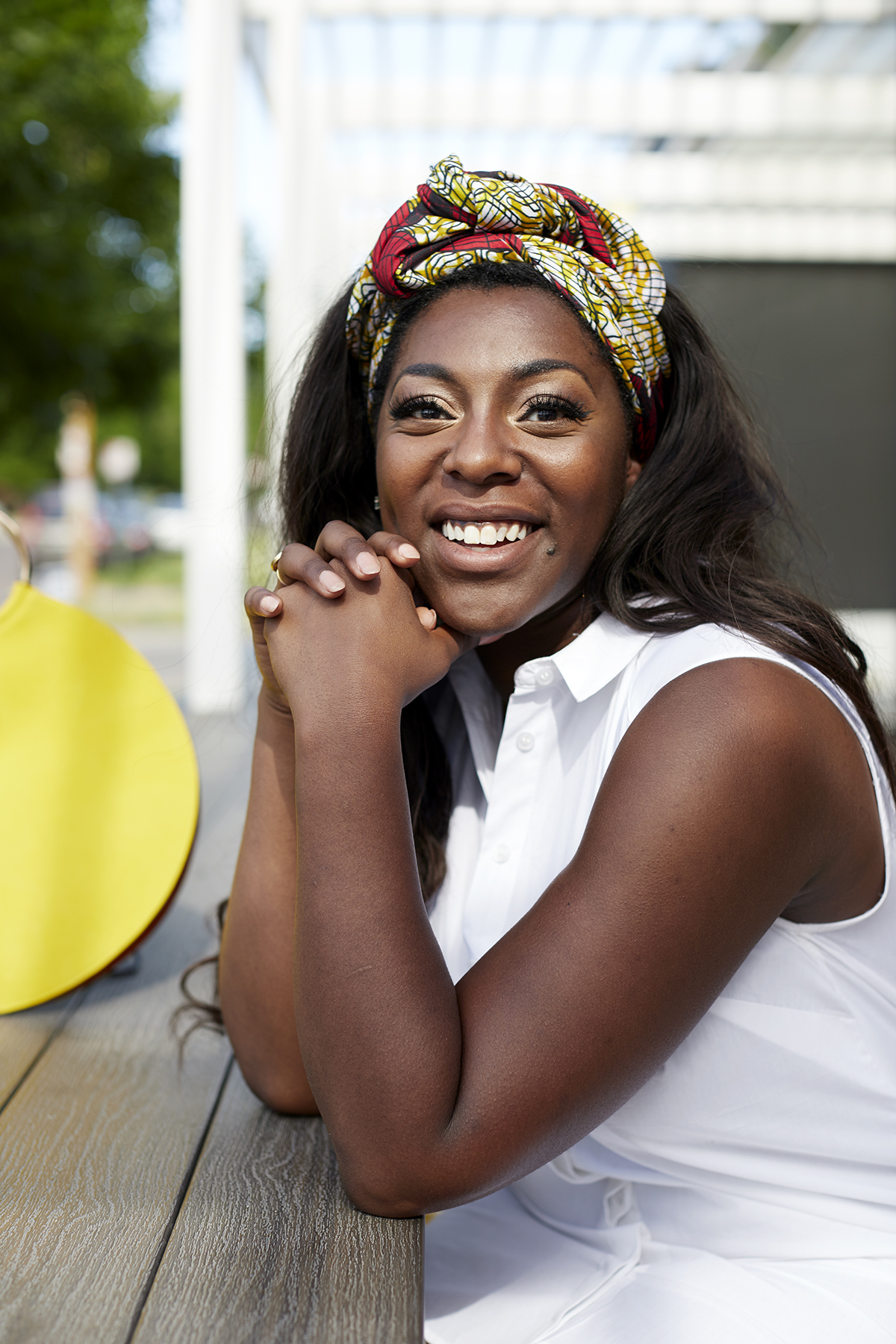 All photography by Rebecca Grant
.