This is a series profiling Denver's City Councilmembers. Each month we grab coffee and take a car ride in their district. Along the way, we get an intimate look at their lives, their worldview and most importantly, their goals for their districts. Go here to read past profiles.
---
Northeast of downtown Denver, you will find one of the most diverse communities in the city — District 11 — which includes Montbello, Parkfield, Green Valley Ranch, High Point and Denver International Airport.
Diversity is nothing new to the community's Councilwoman, Stacie Gilmore, who founded Environmental Learning for Kids (ELK) with her husband back in 1996. ELK aims to cultivate a passion for "science, leadership, and service in a diverse community of learners" with a specific focus on urban youth.
Since joining the Denver City Council in 2015, Gilmore has not had any formal relationship with the organization — instead focusing on her duties as an elected public servant. But, her track record for helping underserved individuals is impressive. While she was still involved with the nonprofit,  82 percent of ELK alumni were kids of color and 60 percent were studying or had graduated from a STEM field.
In 2014, Gilmore was recognized by President Obama and his administration with the Champion of Change Award. Several years have gone by since she was honored by the White House, but the Colorado native found a new way to serve her neighbors — this time as a Councilwoman.
On July 16 of this year, the Denver City Council named the new council president — Jolon Clark — and deemed Stacie Gilmore the president pro-tem.
"I really decided to run for city council because I had started an educational nonprofit," the Councilwoman told 303 Magazine. During her time at ELK, she had seen parents struggle.
Parents did "not really have the economic or housing stability that a family needs and deserves to make sure that they could turn around, advocate and be involved in their child's education," Gilmore reflected.
She decided that she wanted to do something about it. "I wanted to be in a position where I could create legislation that would help shore up our families. That really translates into affordable housing, workforce development and livable wage jobs," the Councilwoman explained.
Since joining the Denver City Council, that is exactly what Gilmore has been aiming to do.
"I want to break some of the urban legends that people may have about the Montbello community. We are really that best kept secret in the city and right now we're just planning to make sure that we are able to navigate how much the city is changing," she said.
Gilmore and her team have an extensive list of projects that they have taken on. In terms of safety, the team has partnered with the Denver Police Department to promote the "Lights on District 11" campaign as well as a community policing campaign — Neighborhood Watch.
I spoke to Lieutenant Kenneth Chavez of Denver Police Department's District 5 Station. He has worked extensively with Councilwoman Gilmore on the community's safety initiatives and offered me his perspective on the changes that are happening in District 11.
According to Chavez, the team went door-to-door to speak with residents in the northwest quadrant of Montbello last year. They handed out lightbulbs that had been donated by Xcel Energy and encouraged people to leave their front and back porch lights on at night.
"It helps deter crime," Lieutenant Chavez said. "Our crime stats have shown that we have had some reductions in those areas." Councilwoman Gilmore's team and the Denver Police Department continue to hand out lightbulbs at events and festivals.
In regards to the Neighborhood Watch initiative, Lieutenant Chavez shared one success story: "There are 19 blocks that have all signed up for neighborhood watch in the Fairways Villas neighborhood," he said. "That totals up to about 200 people. If you get over 50 percent of a block to sign up, then you can consider that a neighborhood watch block." The community falls in District 11's Green Valley Ranch.
The Denver Police Department and Denver City Council continue to work on this project and remind constituents, "If people work together on a block, they really can prevent crime."
"Councilwoman Gilmore and her staff are very good to work with," the Lieutenant commented, sharing that "she has been very supportive about initiatives, getting our new station and more officers — which has been a big deal. She was also supportive in getting us more speed trailers and putting it on the mayor's budget — six more for the city."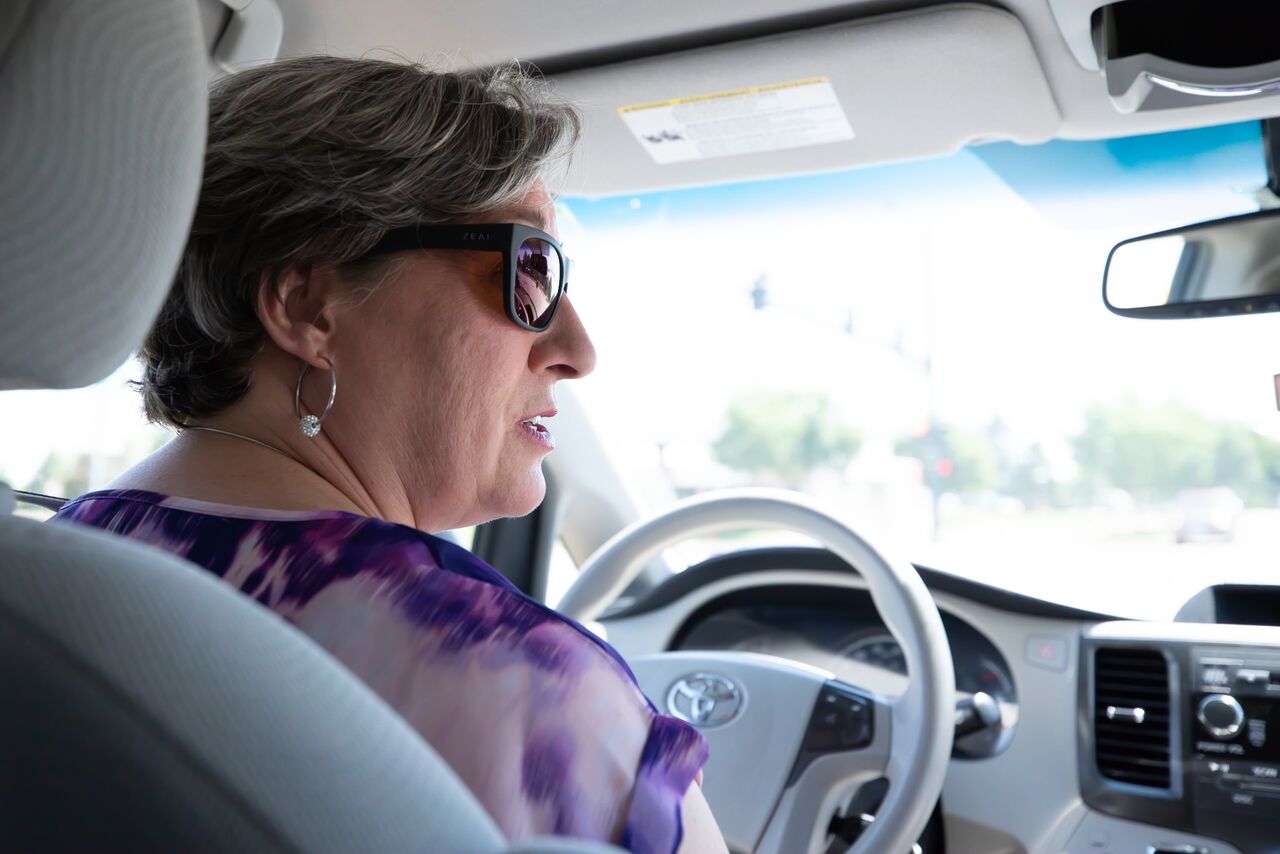 Beyond safety, Councilwoman Gilmore has also focused on fresh food access. District 11's Montbello neighborhood is a food desert — defined by the 2008 U.S. Farm Bill as an "area in the United States with limited access to affordable and nutritious food, particularly such an area composed of predominantly lower-income neighborhoods and communities."
Gilmore gave me a tour of the district and pointed out a building on 51st and Chambers formerly occupied by Safeway.
The Montbello community was taken by surprise when the Safeway location closed down in 2015, severely limiting resident's options for close, affordable groceries. Families rely on Walmart Neighborhood Market and Save-A-Lot, but point out that they are in desperate need of a full-service grocery store with more healthy, affordable options.
Gilmore is working to build relationships with grocers and figure out how Denver can incentivize them to open locations in District 11 neighborhoods more quickly. In the meantime, locals have not given up and waited around for a full-service grocery store to come to the community.
Being in a food desert is a problem, but Montbello community members are problem solvers.
Councilwoman Gilmore has worked with Any Street Grocery, whose founders took old school buses and transformed them into mobile grocery markets. The company aims to provide "access to healthy foods and other essential products in the Denver Metro area communities that are most in need of these products, particularly those located within urban food deserts."
Gilmore said that Any Street Grocery has been present all over the city, but they are really targeting District 11. They are at the Montbello Recreation Center, the Green Valley Ranch Recreation Center and occasionally at McGlone Academy and Venture for Success. Constituents can look at the market schedule to stay updated on where they will be in the community.
The Councilwoman and her team have also discussed the benefits of establishing a reliable shuttle system that could take residents with limited access to transportation to Walmart and Save-A-Lot. "We could use schools as pickup zones," she noted.
As we drove around District 11, I noticed something about Gilmore — she is always talking to her constituents and coming up with creative ways to overcome issues. The Councilwoman holds office hours twice a month, attends 8-10 community events per month and has three advisory cabinets.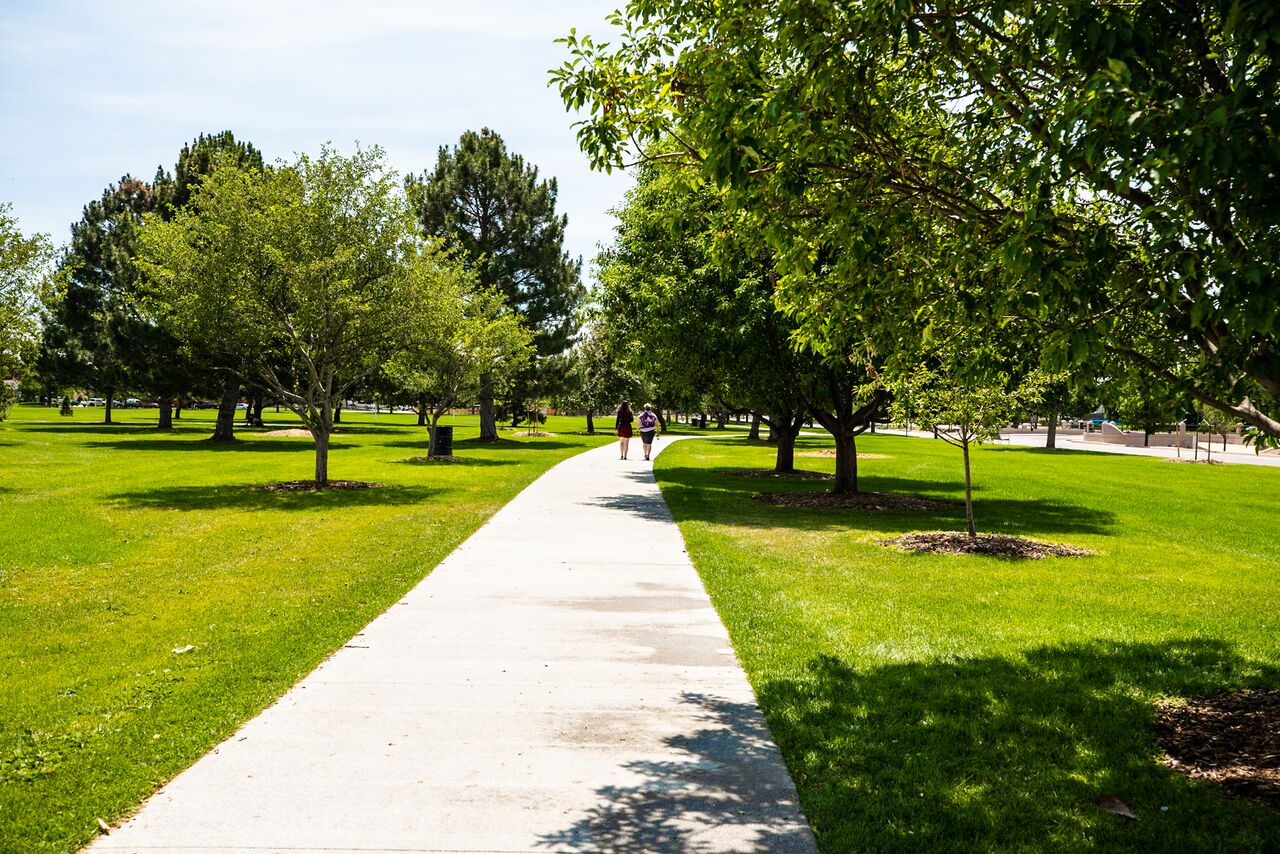 The Montbello Leadership Cabinet discusses tactics to address involuntary displacement or gentrification. The Council Office Community Cabinet is made up of many different voices and includes residents from Montbello, Parkfield and Green Valley Ranch. On top of that, Councilwoman Gilmore looks to her Next Generation Youth Cabinet — a board that is made up of about 75 middle school, high school and college-aged students — to talk about the state of schools and other matters in the community.
Gilmore's experience in the nonprofit sector has brought a different perspective to the Denver City Council. "Being in an elected position is really about customer service — so it's how well you listen to people, how well you're able to problem solve and how well you're able to follow through and see something to the end," she shared.
Whether it is safety initiatives, fresh food access, combating gentrification or working with entrepreneurs to bring small businesses to the community, Gilmore is passionate about answering this question: "How are we going to help people have an easier day-to-day existence?"
"The interesting part is how diverse we are, yet how inclusive we are in our pride as a neighborhood," Councilwoman Gilmore said. "We have struggles like other places in the city, but we work really hard to bring everyone together and have conversations about how we are either going to advocate for something or do something different to help our neighborhoods."
All photography by Heather Fairchild.
Go here to check out our other profiles on city council people in our Coffee and Car Rides series. Go here to contact Councilwoman Gilmore and click here to receive the monthly "Front Door to Denver" District 11 Newsletter.
Are you interested in attending the Councilwoman's office hours? On the second Saturday of the month, she is at the Green Valley Ranch Library located at 4856 Andes Court. On the last Thursday of the month, she is in her office at the Arie P Taylor Building located at 4685 Peoria Street. Both office hours are held from 10:00 a.m. to 12:00 p.m. Councilwoman Gilmore has held over 70 two-hour long office hours in Montbello and Green Valley Ranch since taking office.