Although it had been scheduled for weeks, it was still a pleasant surprise seeing Morrissey's name emblazoned on the marquee of the Paramount Theatre Monday night in Denver. Given his track record for tour appearances and his seemingly weekly dosage of controversy, including defending men accused of sexual assault, you may begin to see why his arrival managed to catch us off guard. Nonetheless, being the polarizing yet iconic figure he is, his adoring fans were more than well accounted for in the full house. His performance followed suit in a similarly divisive way, being both jarring and somewhat beautiful, it was Morrissey thriving in his version of paradise whether we liked it or not.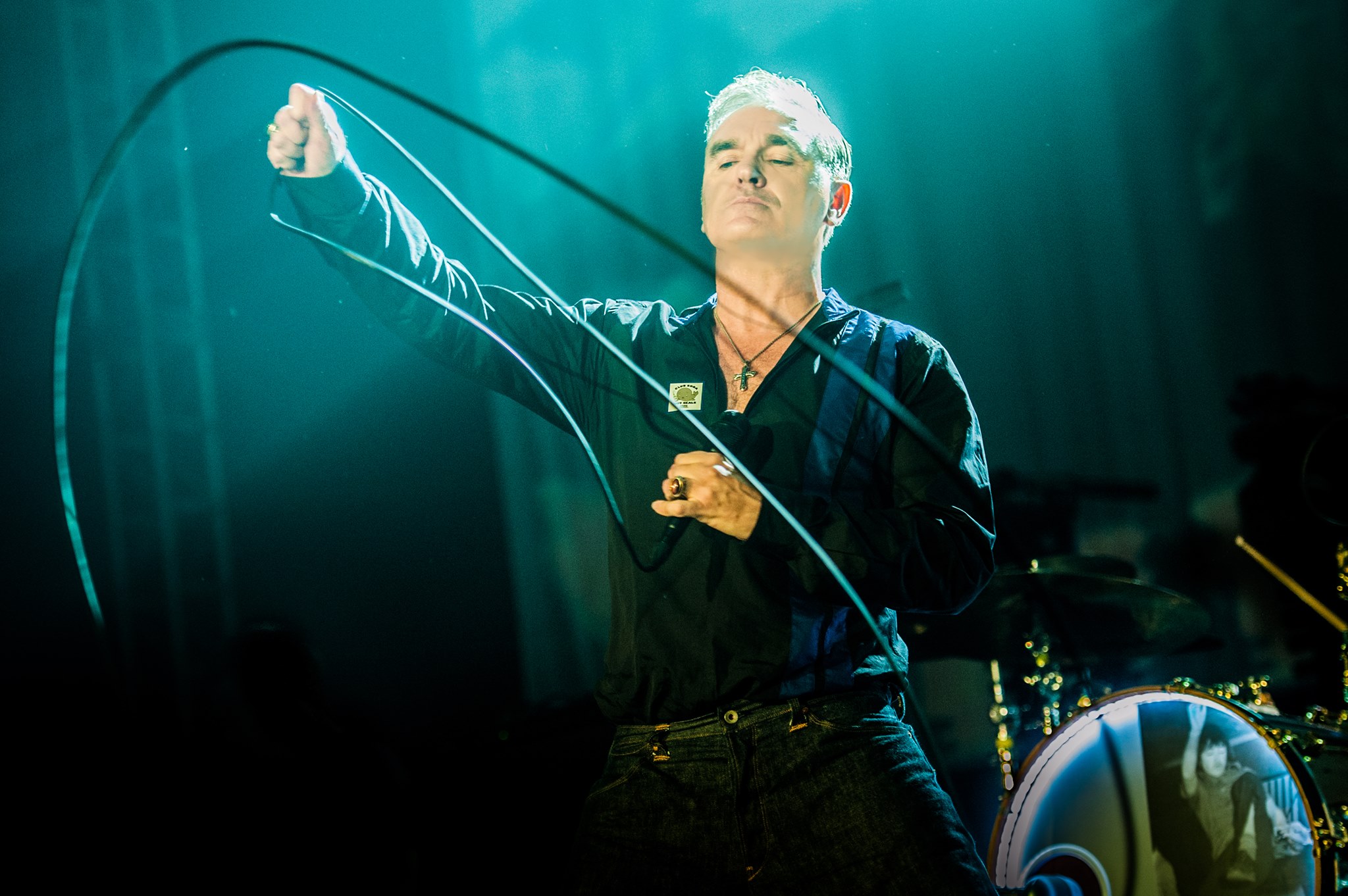 Entering the Paramount Theatre, the swelling crowd was greeted with an array of music videos from the '60s and '70s playing out on a massive screen. Between the lewd visuals of Lou Reed's "Make-Up" to Dionne Warwick's "Don't Make Me Over," the videos primed a matching aesthetic to Morrissey's style and persona. Giving way to clips denoting the rush to ready for school, in line with the theme of Morrissey's newest album, Low in High School, the screen fell, and Morrissey emerged to frantic screams. Carrying himself with his usual self-assured swagger, Morrissey peered out onto the audience with severe drama before launching into a cover of Elvis' "You'll Be Gone."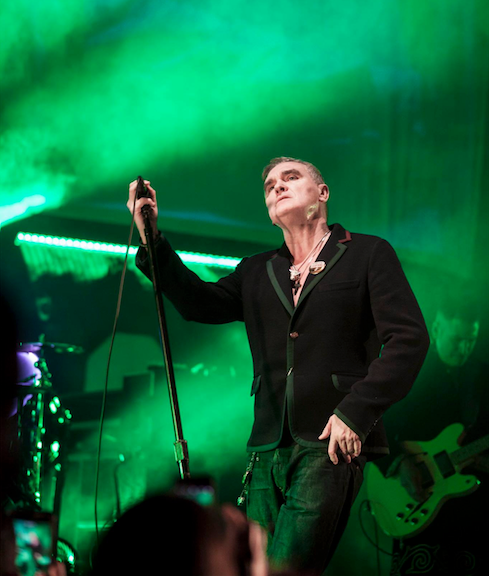 It didn't take long to notice that Morrissey had something to say, or better yet something to sing. With his entire band donning shirts that read 'Meat is Murder' and a drum kit mocking McDonald's for much of the same thing, those hoping the singer would keep politics and music separate should have known better. Early in the set, "Ganglord," played the soundtrack to scenes of senseless police brutality and the following "The Bullfighter Dies," depicted bulls suffering and fighting back against the matador who taunted them. The subject matter was heavy and the brutal truth made the audience noticeably uncomfortable as people struggled to react appropriately. Elsewhere in the set, Morrissey declared his recent album, which speaks about distrusting the news and going against the monarchy, as a shining light amidst the desolate music landscape. In fact, the setlist was arguably curated to, if nothing else, make as many declaratory statements in the shortest amount of time.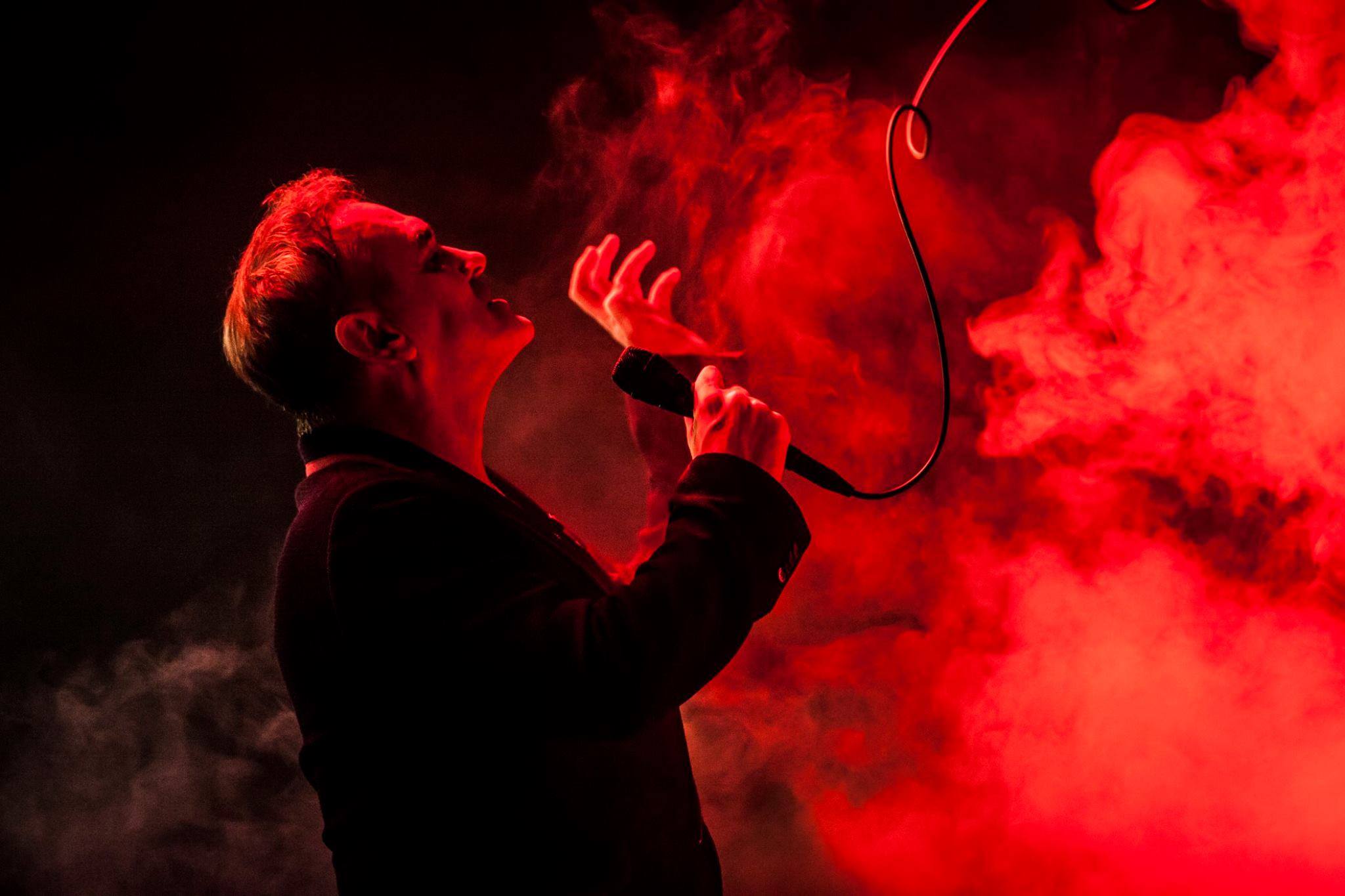 However, what saved the performance from boiling over into a full-on musical rant, was coincidentally also Morrissey. When the videos were replaced with scenes of famous Hollywood depictions and not overbearing visuals, Morrissey, through his phrasing and beautiful cadences, could truly mask his many agendas. His voice has maintained such a sophistication that it threatened to romanticize the tribulations of the world — it was as if he thrived on the notion that the world was going to hell, and his voice and knack for songwriting was our only savior. 
READ — Just Announced – Decadence, Devotchka, Morrissey and More
At times, it was hard not to want to believe in the world Morrissey so desperately sought to create in his show, and others, it was hard not to get lost in it. Seeing him lift children from the audience to passionately sing along with him, to his rebellious songs, he, at times, even resembled a martyr for the many causes he represented.  Furthermore, though often overbearing, his performance was equally enlightening. In spite of his infamous pride, it felt like he was begging those in attendance to take a chance to truly see his perspective, to feel the outrage and to waltz perhaps in his shoes. Although it was an often confusing portrait, if for nothing else, one must at least appreciate his effort in trying.
All photos courtesy of Morrissey on Facebook.