This is an entry in an ongoing series for 303 Magazine, which will profile a range of industry professionals and the stories behind their tattoos. It is our intention to highlight the talents of local tattoo artists where possible while demonstrating the narrative power of imagery by putting front and center a form that continues to fascinate the curious.
Pastry maestro Mj Szymanski of Stella's on 16th is festive. From the inventive approach of her baked goods, to her vibrant, colorful and omnipresent body art, it is clear that the pastry chef is concerned with representing the many joys of life in a vivid and celebratory manner. Her interest in filling the world with the cute and the polychromatic is a major part of the approach— but while a great deal of her creative fire is inspired by childhood, her work is anything but juvenile. Sophistication and classic French technique inform each piece coming from the beautiful open kitchen situated directly in the middle of the new downtown marketplace.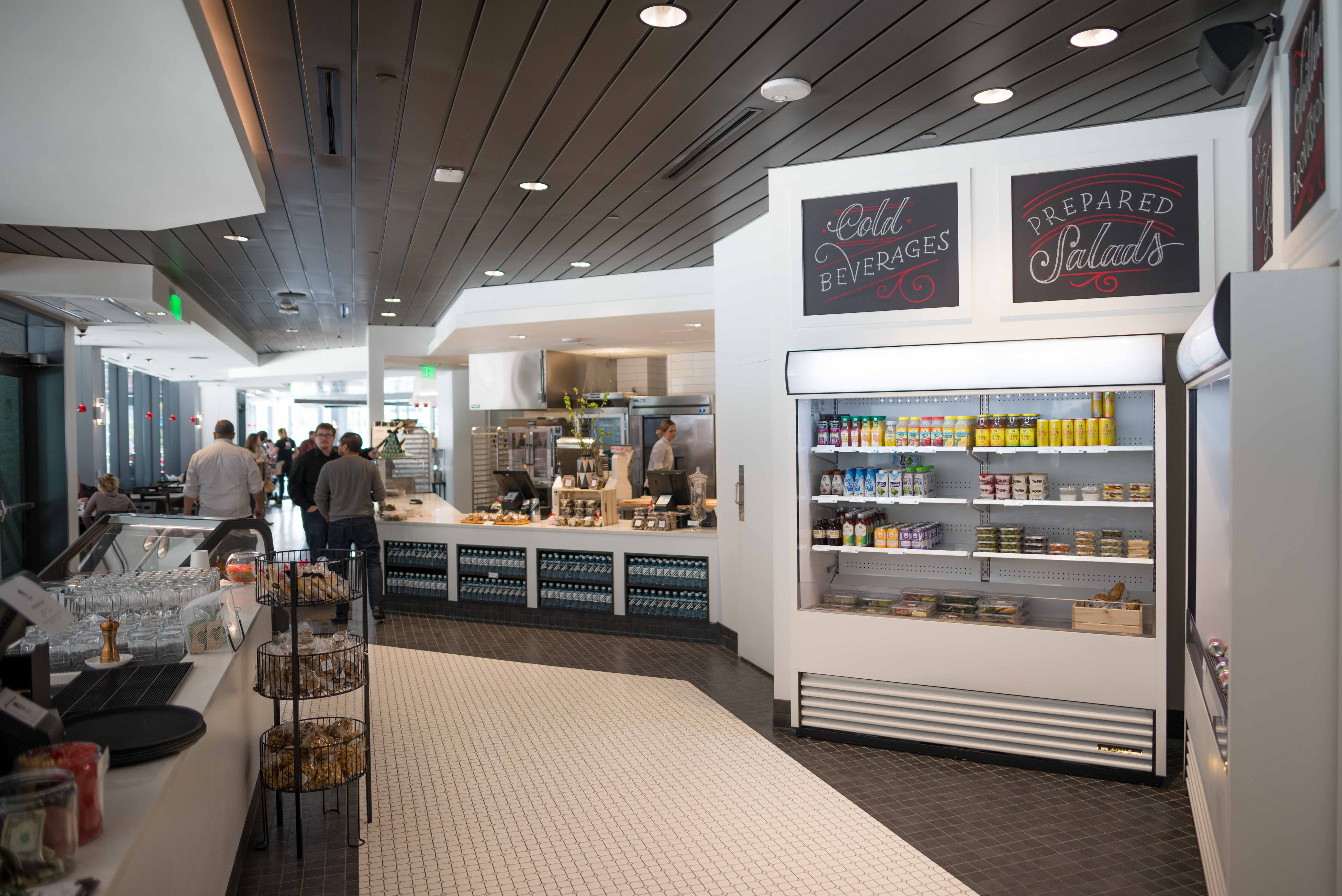 Born in Buffalo, New York and home schooled by her mother, Szymanski got early exposure to the world of baking through culinary-inspired math classes and the classic ruffles and buttercream cakes fashioned by each of her grandmothers. She would then go on to get a formal education at the Pittsburgh campus of famed hospitality education institution, Le Cordon Bleu, where she would hone the French techniques providing the backbone for her current creations. In her six years in Denver she has headed kitchens at the Hyatt Regency, Crave, the Ritz Carlton and the Colorado Convention Center — finally landing at Stella's in the last year. True to her aesthetic she favors sweets. She and her four person team are now delivering some of Denver's tastiest takes on gelato, macarons, brownies, custom cakes, petit fours, croissants, cinnamon rolls, doughnuts and more.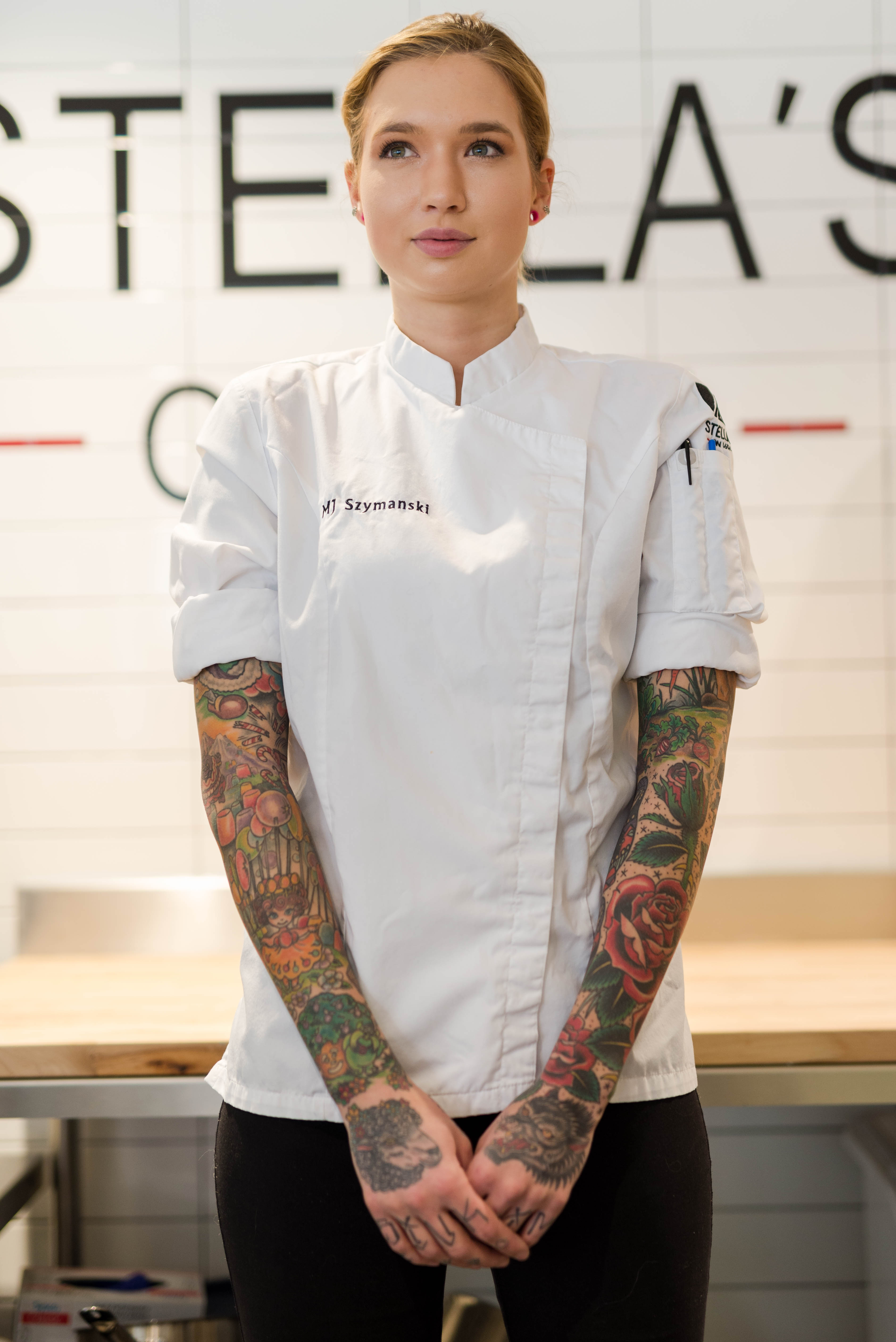 Set against her white chef's coat, Szymanski's impressive sleeves are impossible to miss. The images on both arms are the work of Matt Scanlan at South Broadway's Think Tank Tattoo. Attention to detail — inspired by American and Japanese traditions — and a masterful approach to color define his impressive work. One arm is covered in an array of red roses, matryoshka dolls and a colorful homage to Peter Rabbit. The other is entirely devoted to a whimsical and dreamy rendition of Candyland, a game that continues to conjure pleasant memories of youth for the rising star. While the board game did not directly inspire her current career, the connection between the brightly colored, fantastic world and the delightful sweets she concocts is evident.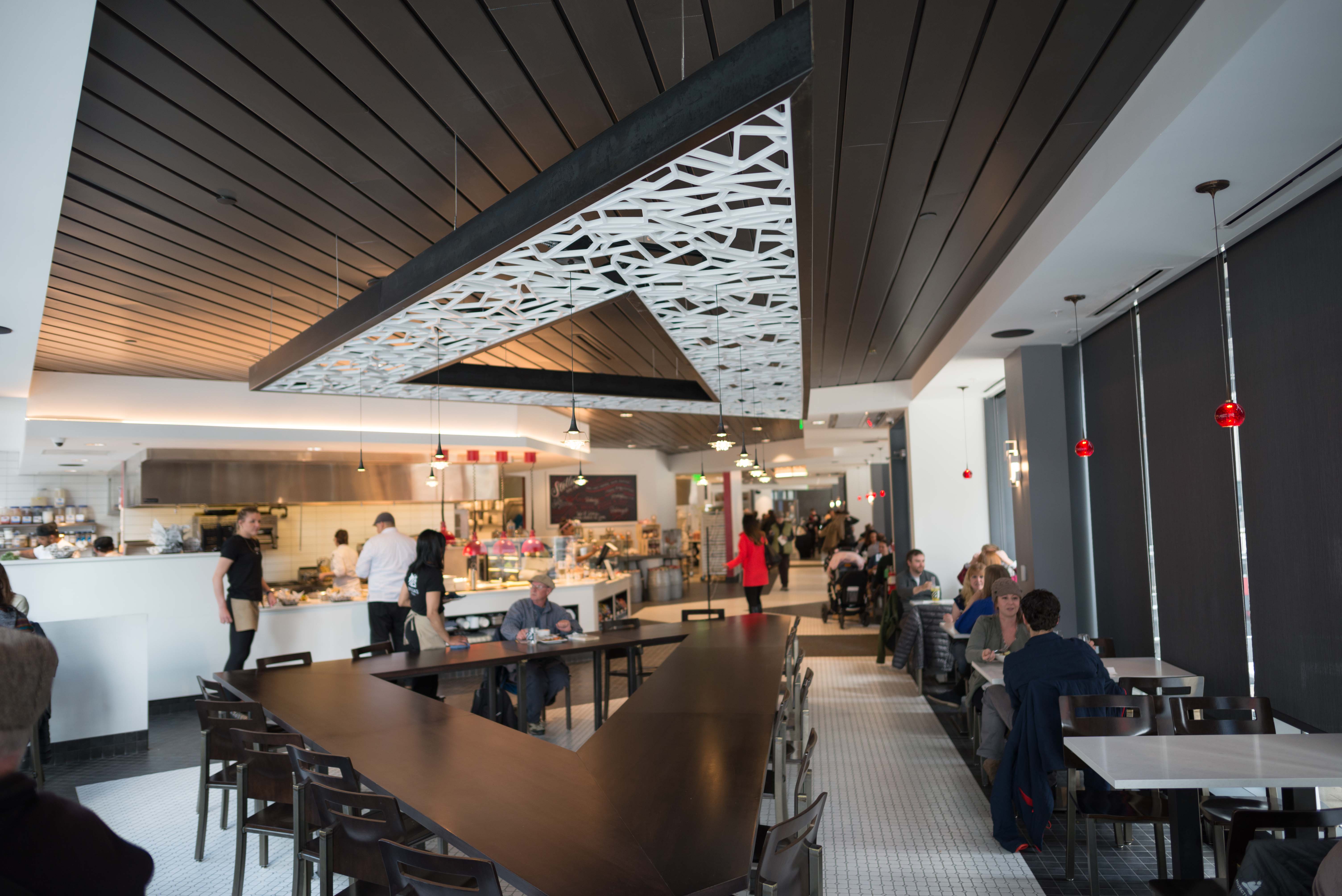 In kitchens across Denver, it is easy to tell that a disproportionate number of industry professionals favor tattoos. A great deal of concern for aesthetics and customer service exist equally in food service and body art — both crafts attract imaginative, passionate professionals. Whether laying ink into someone's body or pushing the envelope in the culinary landscape, individuals express and develop their personality through their work.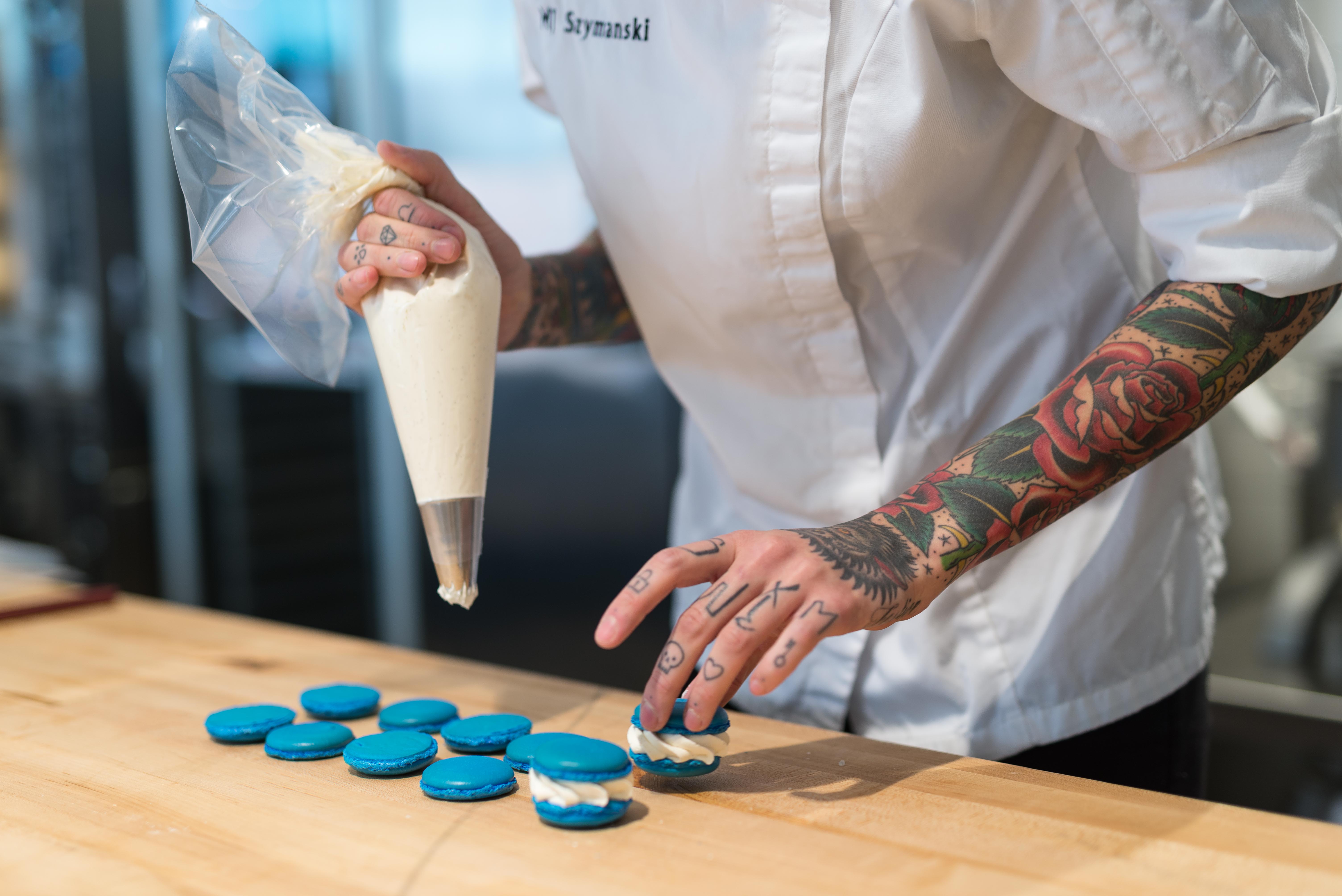 It's no surprise that artists of a similar caliber are attracted to one another's craft. The creative impulse behind both Szymanski's brilliance as a pastry chef and her choice of festive, often humorous body art does well for Stella's at large. Dessert is supposed to bring joy — each of her treats is a neatly packaged ode to youth, expertly crafted then unavoidably downed with the same fervor of a kid in a candy store.
Stella's on 16th is located at 1550 Wewatta St., Denver. They are open Monday – Friday from 6:30 a.m – 10 p.m. then Saturday and Sunday from 8 a.m. – 9 p.m.
All Photography by Alden Bonecutter.