With my love for food, I always knew that the overall experience plays a key component to dining at any restaurant, but I've never thought too much about the actual impact it can have on enjoying a dish in entirety. I have always considered myself to have a strong grasp on what restaurants to try and standard dish recommendations, but it wasn't until I discovered the Latin dish, Rojo al Molcajete ($21) at Beso De Arte that I was convinced I had hit the home run of recommendations.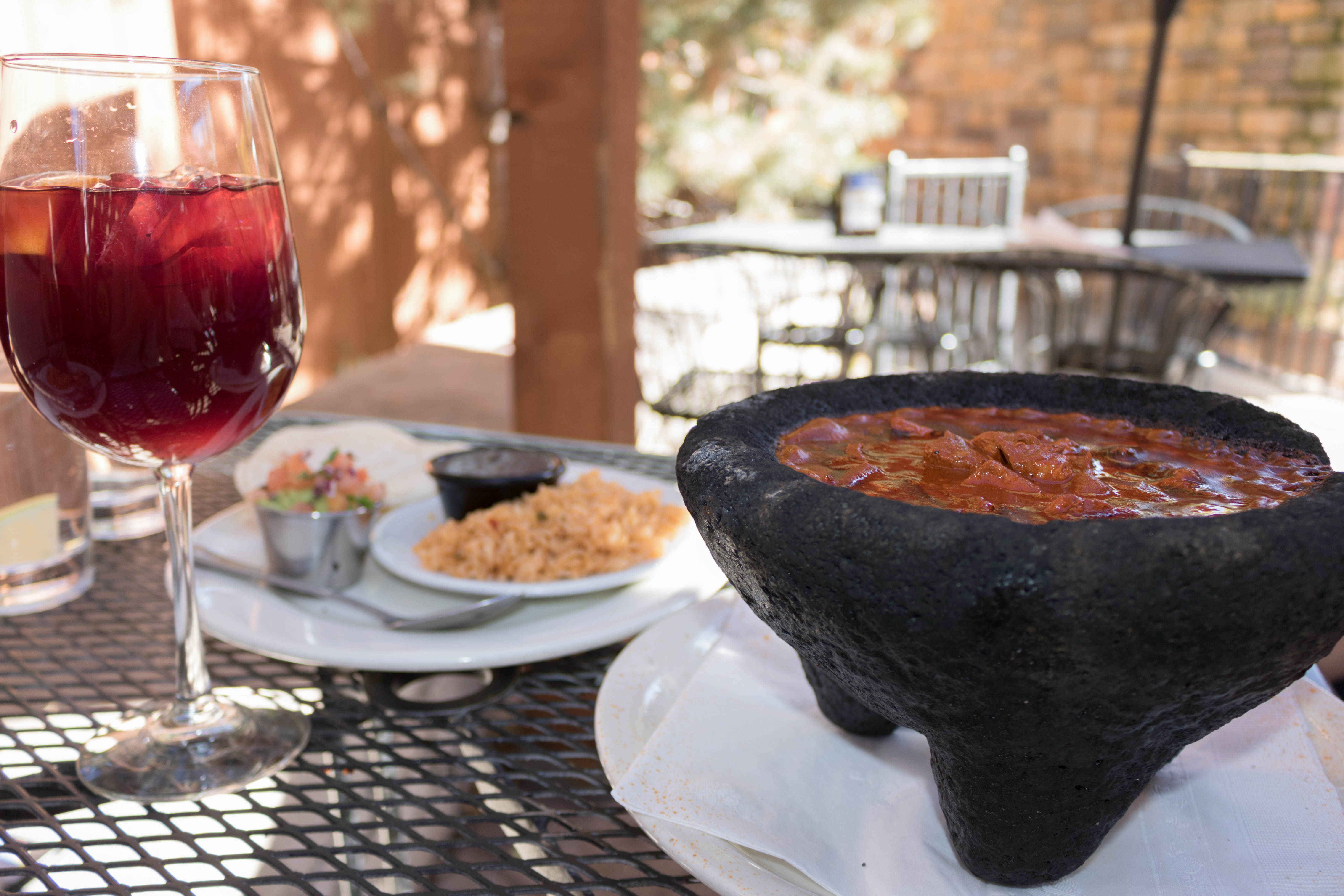 The novelty of the Rojo al Molcajete compliments Beso De Arte's translation, "kiss of art." It is uniquely and specifically crafted, but leaves room for guests to create their own kiss (of art). The intense sizzling sounds of fajitas are brought to your table similarly to the Rojo al Molcajete–only the spicy and tender cuts of pork are served in a hot lava rock. To top it off, the dish is accompanied by six flour tortillas and Spanish rice, along with sides of black beans, guacamole and pico de gallo allowing you the ability to create your own tacos.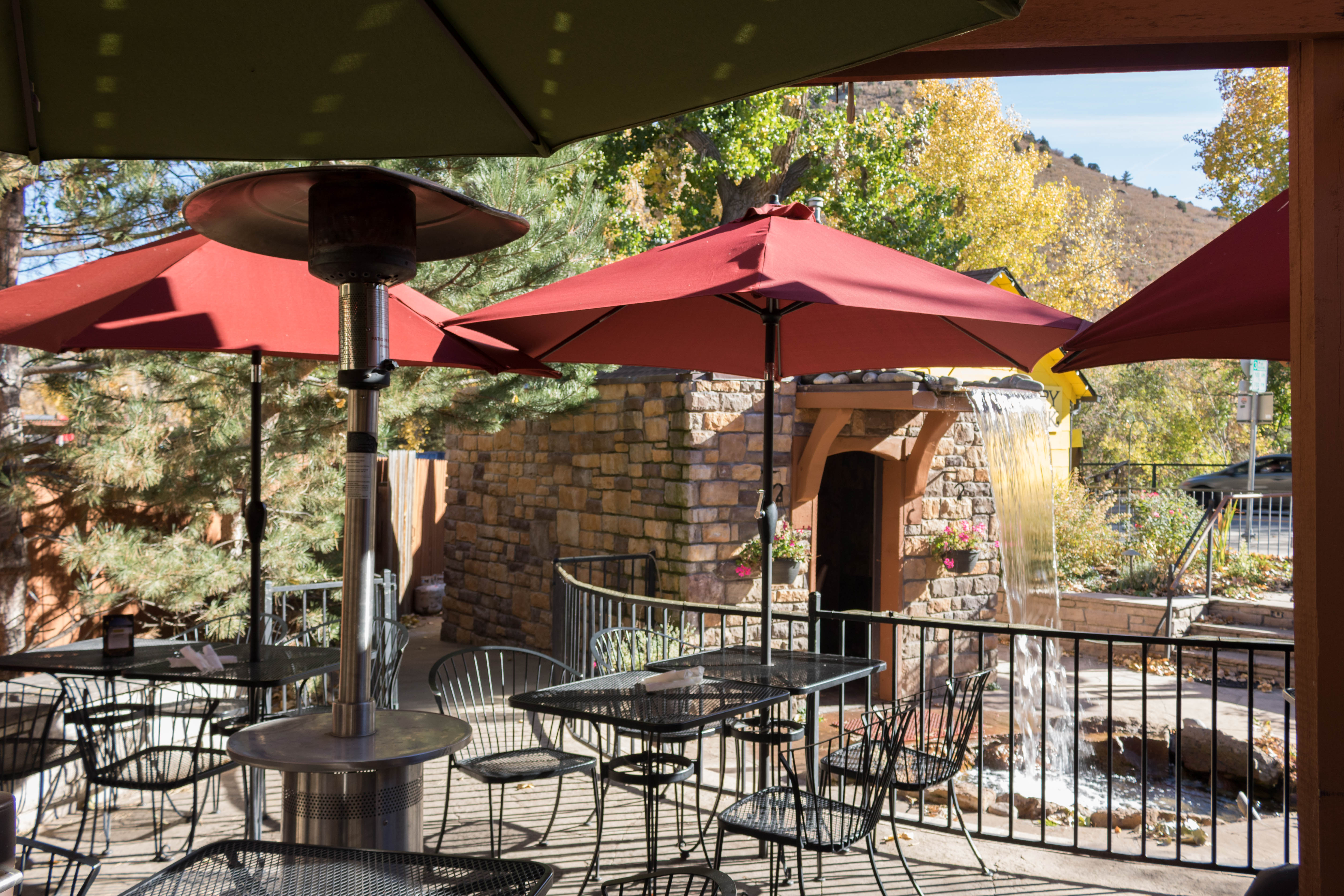 The portion size and self-serve nature leave the Rojo al Molcajete as the perfect dish to share. The ambience and open dining space leaves a feeling of peace and relaxed simplicity. As you take another bite soak in the ambiance, whether that's the sounds of the fall leaves or the sounds from the continuously flowing waterfall.   
Located just south of Red Rocks Amphitheatre near Bear Creek and surrounded by beautiful views, the upscale Latin restaurant enhances the surrounding culture and exemplifies what Colorado has to offer. Not to mention that it's also the perfect place to grab a bite to eat after a run or a bike ride.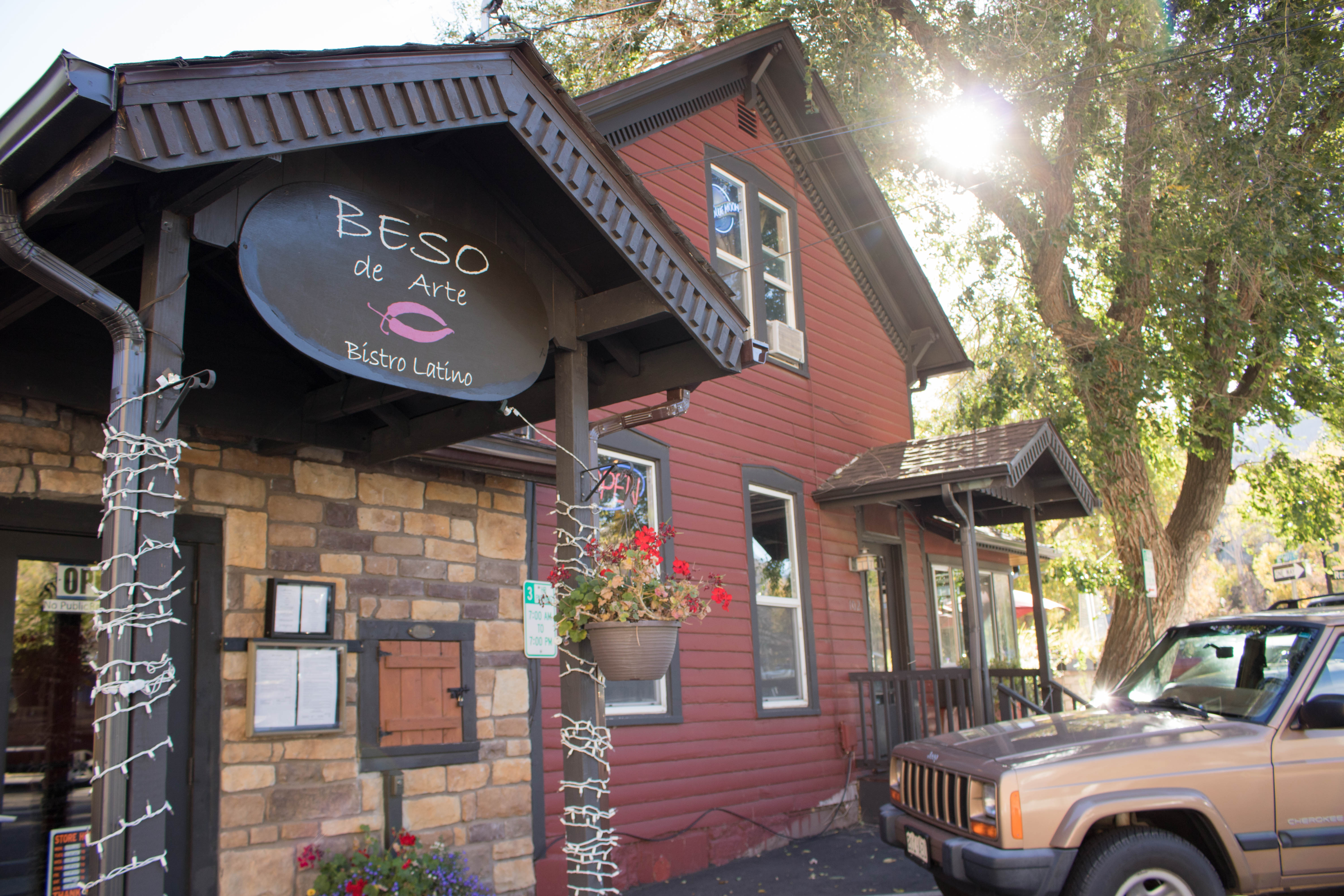 Beso De Arte. 102 Market St., Morrison; Monday through Friday 11:30 a.m. until crowds die down.
All Photography by Mary-Lynn Elliott.