The 12th annual Adventure Film Festival in Boulder, presented by  Fjällräven and Intrepid Travel, came 'round once again over this last weekend in order to inspire, educate and entertain its audiences. This international event is committed to bringing to light the most thrilling and awe-inspiring adventure documentaries from all around the world. They centered around outrageous extreme sports and the adventures, risks and opportunities that surround us all on our very own planet. The festival promised a diverse array of shenanigans to partake in, from outdoor yoga classes and free massages, to gourmet cuisine, and as previously stated, thrilling documentaries. Below you'll find a recap of some highlights from this year's festival as well as some advice if you choose to attend in 2017.
---
Live Music
On the hand-made Gypsy Wagon Stage, several different individuals got up before the meandering crowd and performed. It was the perfect combination of authentic, eclectic, indie/folk music that made exploring the street fair in Boulder on an autumn day complete. The stage, with its twinkly lights and hand-crafted indie look, paired with the varying artists and matched the perfect uniqueness that is Boulder.
---
 The Street Fair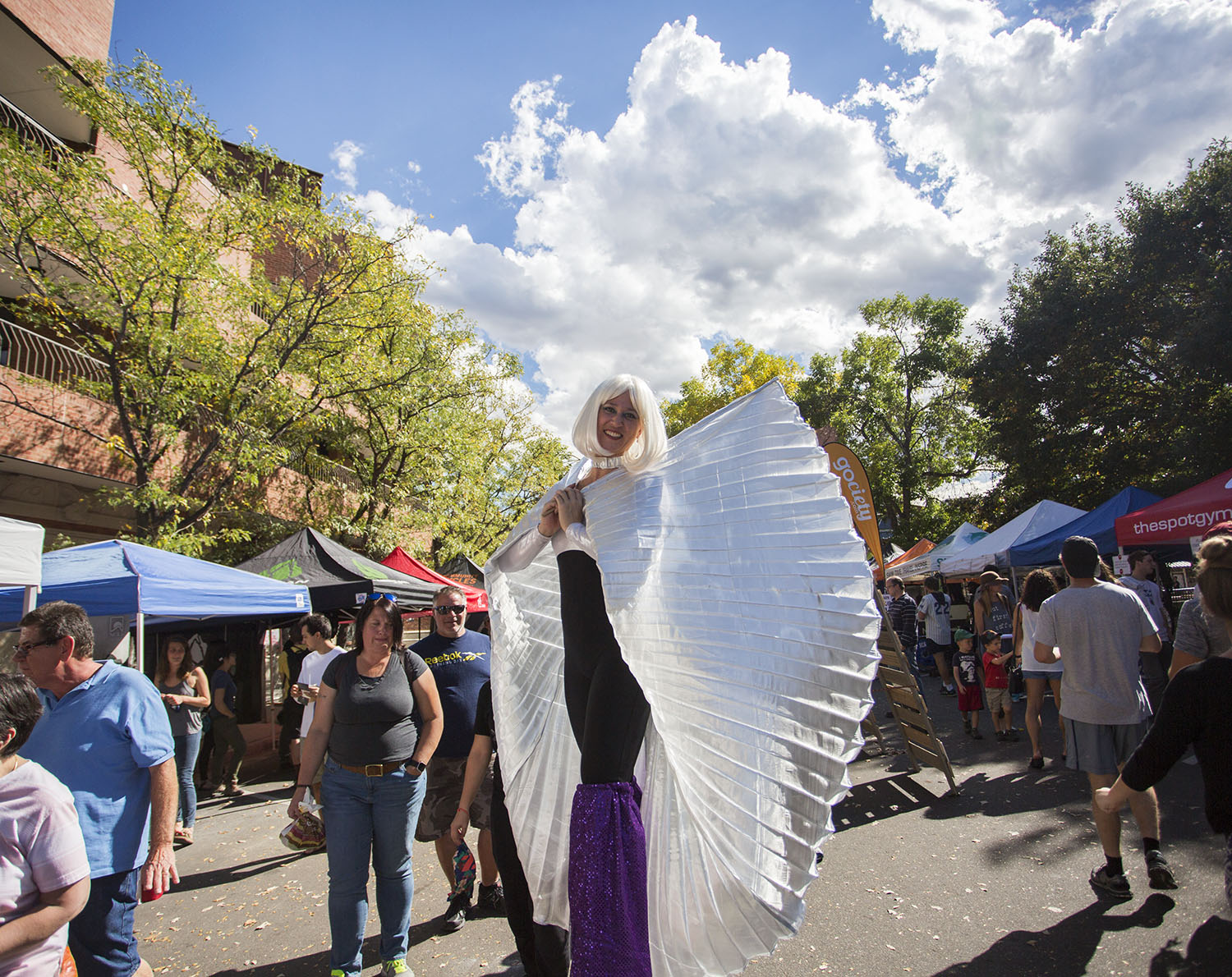 Though smaller than I expected, the street fair contained a different variety of booths. I learned how to water-proof a canvas coat or tent with wax; I came across beautiful protest photography that centered itself around the issues that Native Americans face within their environment in close regards to the issues of oil rigging; I witnessed amazing free-hand sketches and adorable photo booths and I had the opportunity to sign up for various environmental outreach programs and petitions. Kids had the opportunity to decorate little wooden "prayer sticks," which I learned will be brought all the way to Japan and dropped into the fire at the Japanese Fire Ceremony, where several fires will be lit at the base of a volcano, and those sticks will be amplified as prayers for the world.
---
 The Family & Kids Show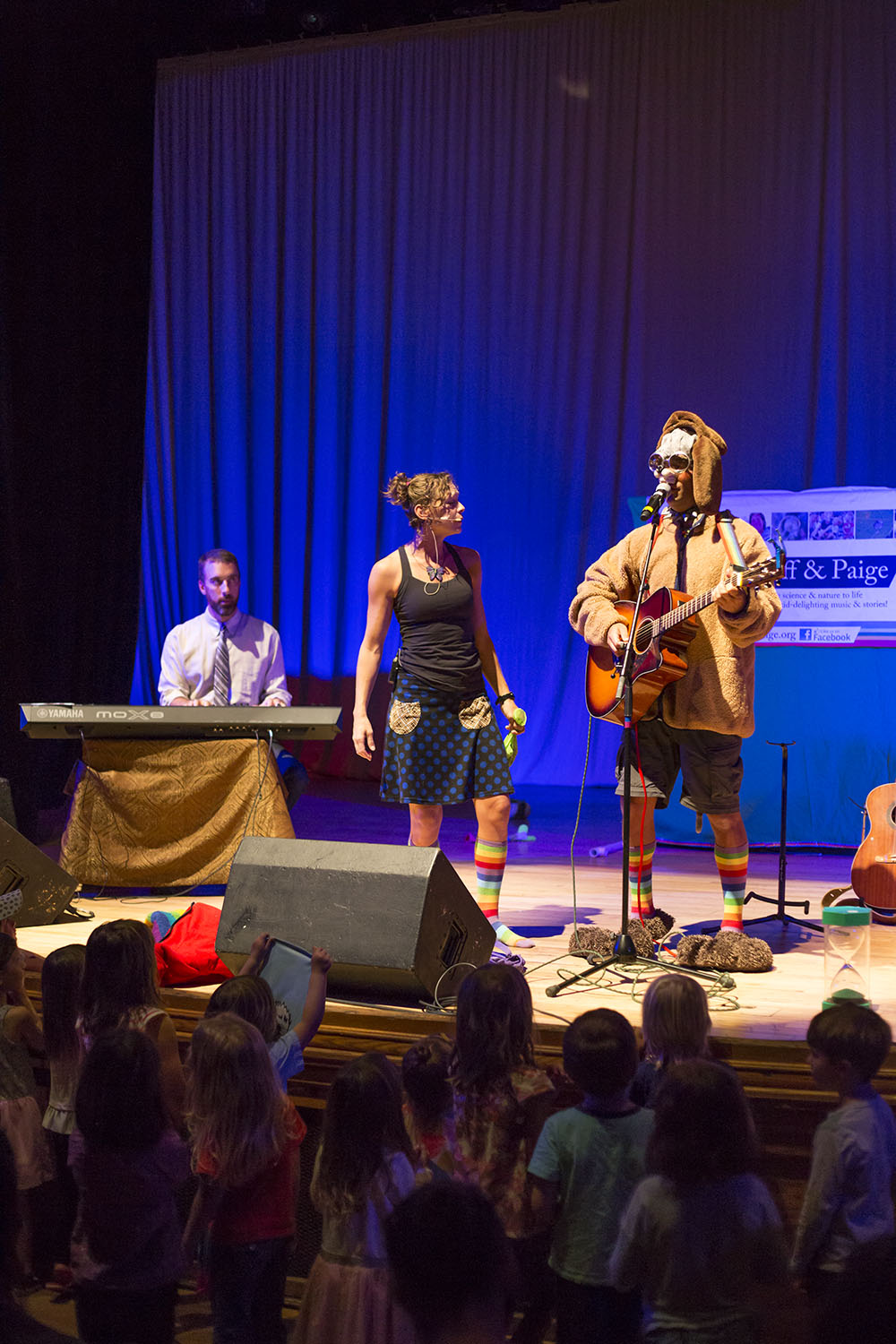 At Boulder Theater, two extremely enthusiastic individuals took the stage to entertain Colorado's kids. Along with song, dance and skits, it was entertainment that was laced with an educational twist — how to help the environment, for example, the importance of picking up your dog's "poopies" and what that means for the ecosystem. Although I thought they used a range of vocabulary that wasn't completely comprehensible to a five year old, their energy and songs made it entertaining for everybody, and could easily open up the space for parents to start teaching their children about environmental awareness.
---
The Films
In the Boulder Theater audiences had a chance to witness what I thought to be some of the most cinematic and visually stimulating documentaries. From climbing up unfathomable feats created by our very own mother nature, to gallivanting across the country on bikes and kayaks, the films were incredibly entertaining and perspective-broadening. Also, we had a chance to see some of these film's talented athletes come up and talk about their experiences making the documentary and just doing what they do.
They showed films such as The Naked Edge Speed Record, which centered around Scott Bennett and Brad Gobright, two speed climbers determined to set the record for climbing Eldorado Canyon's most infamous route, The Naked Edge. What for most people is a half-to-full day climb, they completed in a mere 24 minutes and 57 seconds. Scott Bennett made his way over to Boulder in order to give the audience the lowdown on what it was like making this film, and more importantly, what it was like setting a world record for such a dangerous and treacherous feat.
Another film, Before it Falls, let us witness the first ever ground-up ascent up the Ewbank route on Tasmania's daunting and iconic Totem Pole. The Totem Pole is 213 feet of straight, vertical ascent. From a geological standpoint, the erosion on this sea-stack will cause this attraction to eventually collapse, making climbers like Lee Cossey, the featured climber of the film, that much more daring. Other such amazing and moving documentaries followed, such as Flashes of The Altai (watch below) and The Last Ride, all equally as incredibly inspiring. The film part of the film festival really made the whole thing come together in terms of shedding light on this world that we live in and the passion we should possess when it comes to taking care of it and adventuring in it.
---
While much of the event was enjoyable, it is important to note the film festival's activities were slightly unorganized, and the staff wasn't very friendly or helpful, so if you decide to take part next year, make sure you know exactly where you are going and when, beforehand. It's also important to state that this festival has a very specific demographic in mind within its target audience — the nature/environment lover, so if that is you, then this festival would be your niche .
From Flashes of the Altai on Vimeo