What's more Coloradoan than craft beer in the backcountry?
Boulder-based Upslope Brewing Company will host its second annual Backcountry Tap Room on October 1, 2016. Combining beer and the outdoors, the event will feature a limited-release beer served in a hike-in, pop-up tap room situated at 10,980 feet.
The 2016 Backcountry Tap Room will be held between 11 a.m. and 5 p.m. at Vance's Cabin in the White River National Forrest, outside of Leadville, Colorado, and will be accessible by a three-mile hike on the Ski Cooper Trail.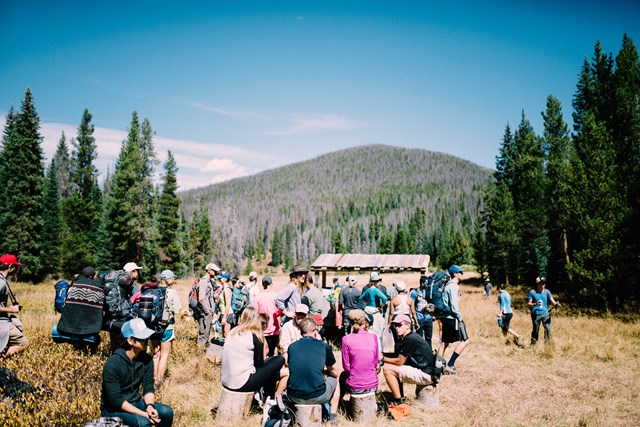 "Founded on the love of good beer in the great outdoors, Upslope is all about capping off great adventure where it happens, when it happens," said Upslope marketing manager Katie Hill. "There's no better way to actually live that idea and share our brand culture than with an outdoor tap room situated in the beauty of the mountains, sipping beers at 11,000 feet."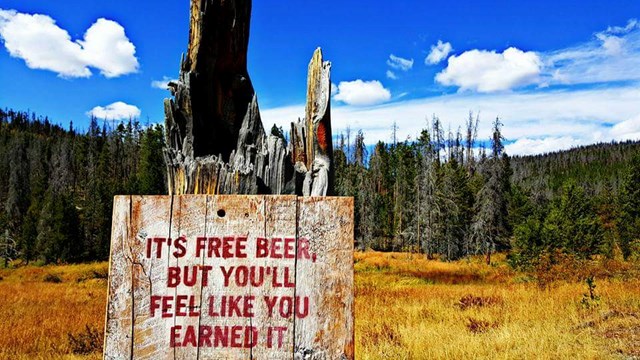 The event will also serve as the release of Upslope's limited-release Fresh Hop IPA, which was brewed with 400 pounds of Colorado-local Nugget and Cascades hops. Attendees will receive one complimentary 19.2-ounce can of the beer and up to two 12-ounce cans of the brewery's year-round beers. The dog-friendly event will feature games and a community grill.
All images courtesy of Upslope Brewing Company.