All I can really tell you about the psych rock legends The Zombies is that they sure are kickin' it at the age of 71-years-old. You heard me right, folks; Mr. Colin Blunstone and Rod Argent of The Zombies are indeed that age. They performed at the Boulder Theater on Wednesday, September 14 for their last stop on their Wild West Tour.
Entering the venue, I was instructed to have a seat. I probably looked a little bewildered, a seat at a rock concert? But then I looked around and realized I was one of the few attendees that was of the millennial generation. Both strangers to either side of my seat asked how I heard of The Zombies. Apparently, just saying you're a music fanatic doesn't satisfy people's curiosity. Yet I ask you, millennial, the one logged into Facebook, how could you have not heard of The Zombies? And therein lies in the legend. Just take a gander at the video below.
They were lady killers back in the glory days of the '60s and '70s. And during their set on Wednesday, shades of those days came out in their charisma towards the crowd. Opening with the tune "I Love You" that shows off Blunstone's vocals, I realized they still had youth in their musical talents. After reading a poor review of another aging band, Hall and Oates, I was a little timid about going into their concert. Would they seem tired? Would they no longer have that "it" factor?
Yes, Blunstone's dance moves have now withdrawn into a little side-step jig and a thumbs-up every now and then, but the talent was still tangible. Especially when Argent theatrically performed keyboard solos, such as in the songs "I Want You Back Again" and "Going Out Of My Head," which were next up on the set-list. Argent played with his eyes closed, casually showing off musical strength in the form of twinkling, cascading keys. Blunstone offered a lil' bit of history for us kids, "I should just tell you a little secret; this song [I Want You Back] has been playing for over 50 years," he said in his lilting British accent. "We recorded in 1965, and not only did we forget about it, but everyone else did too. Then Tom Petty did a cover of it… and well, we thought we should revisit."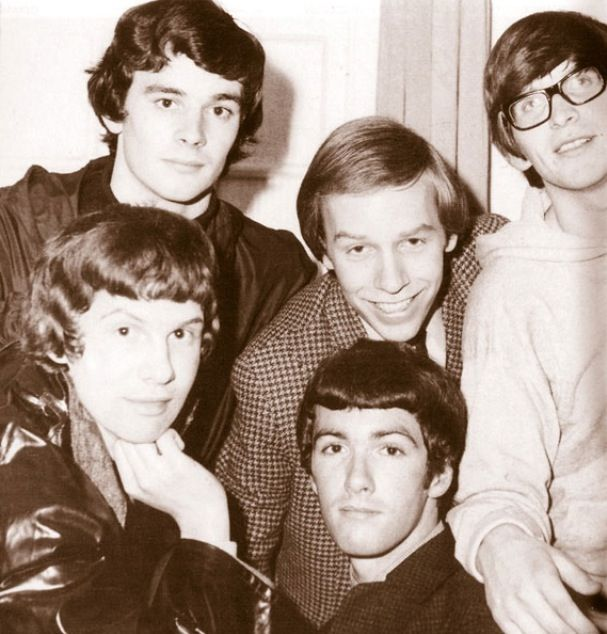 They played several songs off their new album Still Got That Hunger, which was released in 2015. "Moving On" and "Edge of the Rainbow" were infectiously positive and kept the crowd nodding their heads to the happy-go-lucky rock beat. Blunstone took another pause to converse with the crowd, saying, "During our break, people asked us, 'what did you do;' well, not very much. I recorded solo in Europe and had a few hits, sadly not here in the USA," to which one man in the crowd shouted out "We love you!" Blunstone dryly responded, "It's too late for that." I almost wanted their concert to be a spoken-word poetry event, for their accents just twinkled my fancy and kept me hooked. From there, they played beloved hits from their 1968 album Odessey and Oracle. "Carousel," "This Will Be Our Year" and "I Want Her, She Wants Me," streamed from the musicians.
Alas, it was time. Or rather "Time of the Season." This famous hit spilled out of the band, and well-known bars and lyrics came out effortlessly, as if they could sing it in their sleep (which they probably do unintentionally). Of course, Argent added embellishments to the song, while Blunstone casually gave his thumbs-up dance. From there they swept the crowd into a rock 'n' roll frenzy, playing "Sticks And Stones," a cover of a Ray Charles song, "I Love You," and "Hold Your Head Up." We were given glow sticks to pull out during the last little bit of the show, and you could definitely tell beer had been flowing all night, as sticks were waved raucously and thrown across the stage.
Argent flexed his finger muscles once more on the kaleidoscope keys, while drummer Steve Rodford, bassist Jim Rodford and guitarist Tom Toomey jammed out, their flowing locks taking flight from their music. I made a note to find out where they got their hair products from. Ending with the famed "She's Not There" and "God Gave Rock 'n' Roll to You," the men exited the stage without a backward glance, leaving history right where it belonged: on the musical stage.