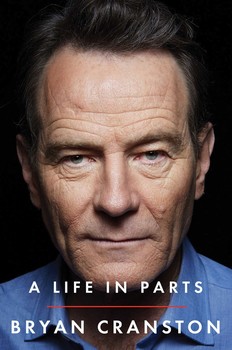 On October 17, Littleton's outpost of Alamo Drafthouse will host Breaking Bad star Bryan Cranston for a special release of his new memoir "A Life in Parts." The book, described as a "coming of age story," chronicles Cranston's life in the lime-light beginning with his first acting role at the age of seven all the way to his well-known performance as Breaking Bad's Walter White.  According to Alexandra Griesmer, marketing specialist for the Littleton Drafthouse, Cranston will speak for about an hour. They do not have details yet for a meet-and-greet or a Q&A portion.
The memoir is said to dive deep into this famous role by exploring "the grittiest, most fascinating details of his greatest role, explaining how he searched inward for the personal darkness that would help him create one of the most riveting performances ever captured on screen." Hosted in part by Tattered Cover, the stop is a part of Cranston's book tour.
Only a VIP ticket ($45) will secure you a spot in the theater with Cranston. Premier ($35) and general admission ($10) will grant you a seat in a theater inside Alamo to watch the live-streamed event. Tickets are required and they go on sale on September 7 at 9 a.m. through Alamo Drafthouse.
"I bet it'll sell out fast," explained Griesmer.
The event starts at 7 p.m. and ends at 10 p.m. VIP and premier tickets also include a pre-signed copy of "A Life in Parts." General admission tickets include a coupon for purchasing a copy of the book.