"My favorite thing about Denver is that people move here from all over and anyone that has a passion or an interest or an opinion has an opportunity to be heard and engage in building this city. It is very unique," says Tami Door president and CEO of Downtown Denver Partnership.
Denver is rapidly growing to meet the ideals of our great city dwellers, from new Free MetroRide and enhanced biking lanes to this weekend's Downtown Denver Arts Festival. But what makes Denver so great?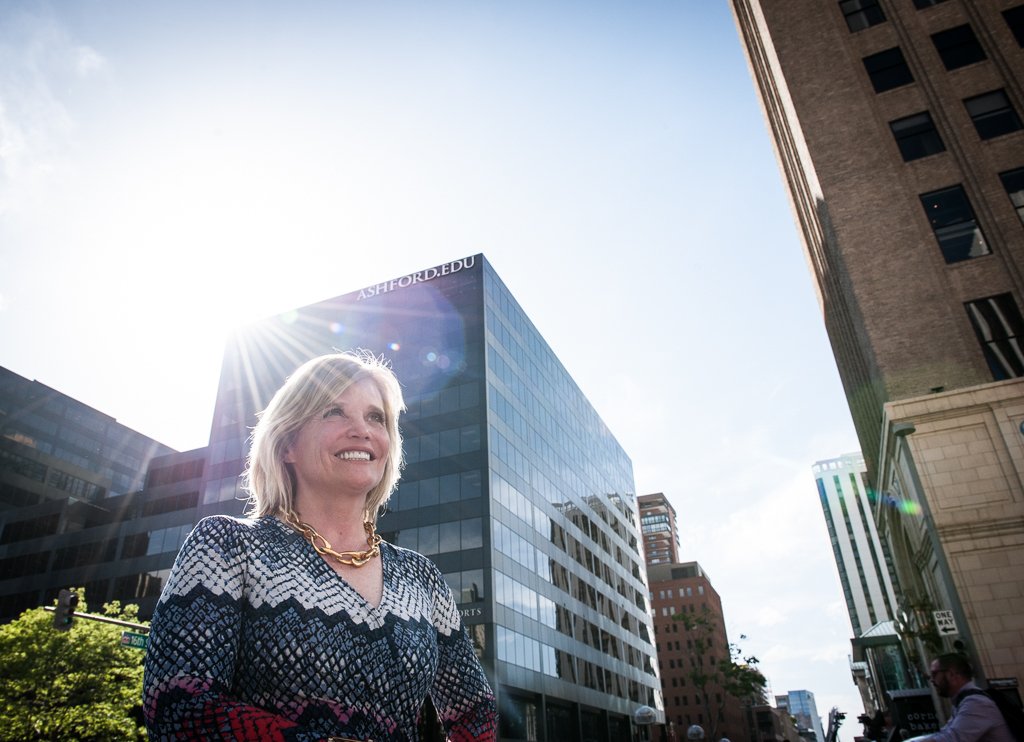 The Downtown Denver Partnership Inc., led by Tami Door, works largely to shape infrastructure and policy for the downtown area through collaboration of the city and the private sector. Since the creation of the 20-year plan, which had input from 3,000 individuals, the partnership has been implementing the vision.
"Everybody has an ideal about what a great city looks like and they bring it here prepared to do something about it. This city opens up its arms and says, 'OK, if you're willing to work, we're willing to listen."
The Partnership facilitated developments such as the Denver Theater District and the 14th street initiative. Redeveloping Union Station was part of that as well. Next on the agenda is to revamp Arapahoe Square, follow-up management of the Center City Urban Parks, and begin plans for renewing 16th street mall's infrastructure.
Door celebrates the partnership and collaboration between public and private because she knows that's how they get the best of the best ideas and people. "Success is when you can collectively craft a vision and create an environment that is inclusive and engaging. That culture manifests itself in all of these additional projects."
"Every day is a chance to make your city better."
Creating a great city requires a broad array of voices at the table, a gathering of high-level expertise and communicating the progress of their developments. She answers questions like, "How do we have a more pro-business environment? How do we ensure we have the right services in place for our homeless community?"
Additional projects on the horizon…
For creating a culture of innovation and entrepreneurship, the partnership is planning an entrepreneurial center right in the heart of downtown with the city and Colorado Technology Association. This center would be a public forum for entrepreneurs to host meetings, events, lecture series, ideation opportunities and networking opportunities. This is inspired by Denver Start-Up Week, which is entering its third year as North America's largest free entrepreneurial event. Second, there are plans to create a bicycle city by enhancing bicycle lanes, creating a more comprehensive and strategic plan for the lanes and better policies to support bikers on the street.
The partnership owns and operates three of downtown's largest events: Taste of Colorado, Parade of Lights (check out photos from last year's here), and New Year's Eve Fireworks. They also spearhead the Annual Downtown Denver Awards dinner, which will be happening next week to honor businesses, individuals, and developments based on the positive impact taken place over the last year.
When asked about her work for the city, Door beamed: "I absolutely love everything about it. Whether it's the infrastructure or creating the community and bringing people together. The collaboration of other groups really drives me, it energizes me."
All photography by Glenn Ross