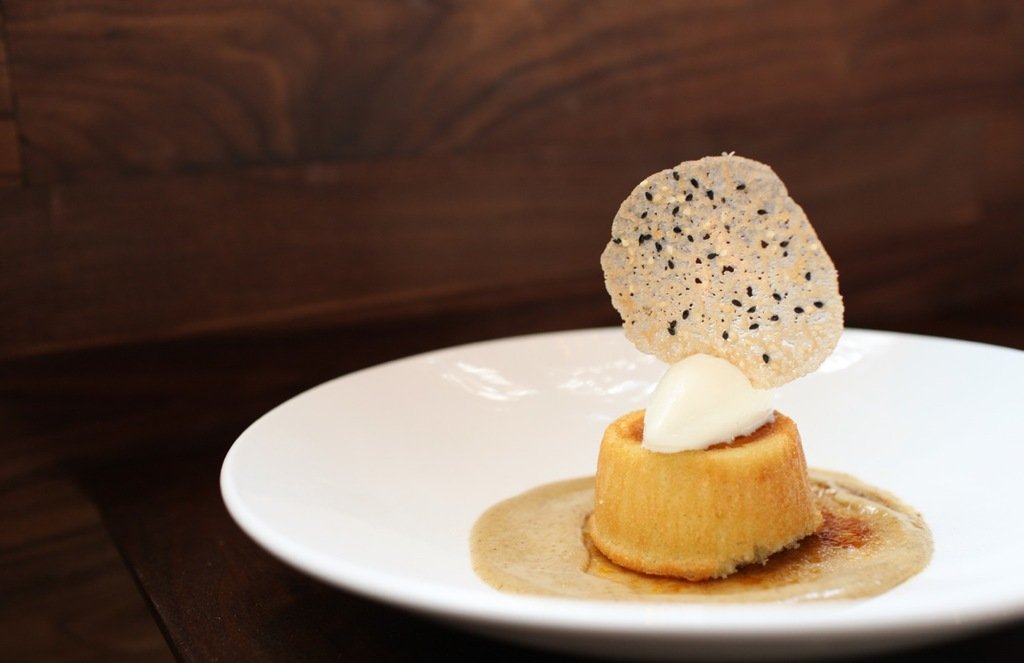 So you still need something awesome to do on Valentine's Day? Don't worry, 303 Magazine has got you covered. Whether you're looking to wow someone with a stunning end to a multi-course prix fix, or simply get some sugar delivered to their door, we'll tell you how to make the sweet tooth in your life happy.
Denver Restaurant Dessert Specials 
What: Sugar Mill
Where: 2461 Larimer Street #101, Denver
This is definitely the go-to place for dessert-lovers. Chef Noah French is one of our favorite pastry chefs.  He knows how to deliver when it comes to sweets.  Finish off the four-course pre fixe valentine's menu with his chocolate heart dessert with raspberry chiffon cake and a strawberry float for two. Cost is $48 per person. 

What: Session Kitchen
Where: 1518 South Pearl Street, Denver
Cap off a special Valentine's Day dinner with toffee beignets with passion fruit caramel and apple cronuts with rose water icing, both special additions to the menu just for Valentine's Day.  The four-course prix fixe is $80 per person.
What: La Biblioteca
Where: 1610 Little Raven Street, Suite 200, Denver
The smooth and silky Cajeta flan is made with sheep's milk caramel and served with fresh mixed berries. The special dessert is included in the Valentine's Day four-course prix fixe menu at La Biblioteca starting next Friday. Cost is $65 per person.
What: Tamayo.
Where: 1400 Larimer Street, Denver
For a super-romantic evening, Tamayo will be serving three-course dinner, a glass of champagne and a long stem rose Friday through Sunday. Dessert choices include empanada de platano, pastel de Mousse, or a tres leches bread pudding. Cost is $60 per person.
What: Parallel Seventeen
Where: 1600 E. 17th Avenue, Denver
If you're looking to wrap up a romantic Valentine's evening with a decadent dessert, the chocolate trio for two makes the ideal final course.  The sampler includes a flour-less chocolate torte, tawny chocolate mousse, and chocolate tuile and raspberry coulis, all flanked with chocolate-covered strawberries and available with suggested pairings. The four-course tasting menu is $85 per couple.
Destination Desserts 
What: Cook Street School of Culinary Arts
Where: 1937 Market Street, Denver CO  
Cook Street School of Culinary Arts will be hosting a wine and chocolate pairing class on Friday, February 14th from 6:00 – 8:30 p.m. This romantic class will teach you how to play matchmaker by pairing five wines with a variety of chocolate desserts for a perfect union. The class is $69 per person.
What: Sugarlicious
Where: 3000 E Third Avenue
Stop by Sugarlicious for all things sweet. More than 250 candies by the bin share space with artisan chocolates from near and far, imported Scandinavian sweets, and Lollipop Beauty Bar Products.
What: Voodoo Doughnuts
Where: 1520 East Colfax Avenue, Denver
Though this brand-new location of the popular Portland doughnut outpost won't be taking custom orders until March, they will be slinging Valentine's Day themed doughnuts on the 14th. Take some home and you're guaranteed to impress your significant other.
What: Piece, Love and Chocolate
Where: 805 Pearl Street, Boulder, CO
This is the place to take the chocolate lover in your life. Truffles, custom tortes and cakes, and unique items like chocolate linguine make this cute Pearl Street shop a must-stop. I highly recommend the salted caramel cookie torte or the sweet and salty brownies. The shop will have a special chocolate fountain on Valentine's Day, as well as extended hours.
 Take Home Desserts
What: Olive + Finch
Where: 1552 E. 17th Avenue, Denver
This buzzy new eatery has a variety of mini cakes including a decadent chocolate caramel cake for two. The mini cakes can be ordered ahead of time, or dine in and indulge in this delicious treat with your sweetheart.
What: Happy Cakes Bakeshop
Where: 3434 West 32nd Avenue, Denver (or 449 Main Street, Longmont)
While this shop constantly mixing up with different daily flavors, the Valentine's Day menu (running Thursday through Sunday) is really something special. Try some of the romantic, champagne-laced cupcakes here, like the bellini or kir royale, or keep it classic with a chocolate covered strawberry cake. Cakes start at $2.95/ea or $32/dozen.
What: Church of Cupcakes
Where: 1489 Steele Street Unit C, Denver
Get it while you can! Church of Cupcakes will be moving, so the last day you will be able to pop into the shop on Steele Street is the 15th. Try the special passion of the cupcake, a chocolate cupcake with passion fruit buttercream and raspberry sauce. As a Saint Valentine special, you can get a dozen cupcakes tied with a bow and delivered to your honey for $50.
What: Glaze The Baum Cake Shoppe
Where: 1160 Madison Street, Denver, CO
These super unique cakes will appeal to anyone with an eye for global flair. Baked one layer at a time with top-quality local and imported ingredients, you can place your order online and have these cakes delivered to your door. I suggest the chocolate baum, with Beligian chocolate mousse and ganache, custom chocolate flowers, and Turkish hazelnuts.