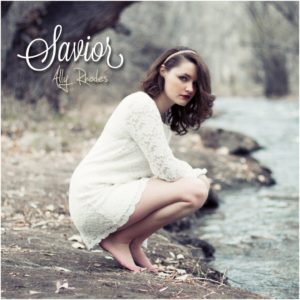 Denver is continually proving its prowess as a true place for artistic cultivation. The independent music, film and arts scene is growing with fast paced acclaim. Many are saying the Mile High will soon be on par with cities like Austin in its quest for innovative artistry. While there is no shortage of genre crossing music and performers in Denver, the move to legitimize the business of music is also taking center stage. Musicians want to own more of their music and have a greater stake in its release and packaging. This is where Lyric House Publishing comes in.
Lyric House has quickly grown into the largest independent music publishing company in Colorado. Boasting 75 artists and writers, more than 35 of those artists and bands are from right here in Denver. The brainchild of Jessica Cole, singer/songwriter and music industry aficionado, Lyric House is the ideal setting for an artist to create an everlasting sound paired with monetary success and widespread exposure.
Cole says Lyric House is about empowering an artist to team up with the right people and companies to get their music heard on a greater platform, "Music licensing and song placement is an amazing way for an artist to get discovered verses having to go the more traditional route of signing to a label."
Not only does Lyric House combine the components of artist development and publishing, the company works directly with broadcasting secure high-end song placements. Utilizing international sub-publishing partners in different territories of the world, Lyric House is designed to pitch its catalog of songs in numerous locations.
This idea of widespread expansion and exposure is something Cole is very passionate about and is a part of a well-rounded system of progress.
"We are focused on not only pitching and placing songs for placement opportunities in television, film, movies and video games, but we also spend time pairing our artists with other songwriters and producers to create the best sound," Cole elaborates.
As a full-service music publisher, Lyric House works to promote the artists image through their own production methods. Most recently the launch of Lyric House Live further enhances this element. The acoustic and intimate video series finds one of the Lyric House artists performing their songs every few weeks.
The methods are tried and true and always backed by the foundation of the most dynamic musicians. Because of this Jessica Cole and her ever working team have secured numerous major artist placements at networks including VH1, Hallmark and Bergdorf Goodman.
The Hallmark placement on show Cedar Cove features Denver artist Steven Lee Lawson while GUNFNGR, another Denver artist found placement on the Style Network for show "Giuliana & Bill." Monarrk, another Denver based artist will be featured on the upcoming premier of MTV's "Teen Wolf," as will be an additional handful of artists from the Lyric House brand.
The music climate has changed from one traditional blueprint to now one of creative expansion, heightened artistic stakes in product development and marked ownership of one's work. Companies like Lyric House work to empower the artists to build upon their own network of talent and to expand into different areas. Jessica Cole, along with her team Jonathan (Director of Music Licensing), Krista (Head of Creative), Roniit (Sync Licensing Manager) are actively putting Colorado artists on the map, one song placement at a time and the results are priceless.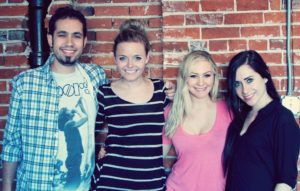 Exclusive to 303 Magazine, we have the brand new single from Lyric House break-out artist Ally Rhodes produced by Denver based music producer Shane Robbins. The song, "Savior," features the gorgeous and deep vocals of Ally Rhodes over the hauntingly beautiful production from Robbins. The video was filmed by 137Blu Productions, a conglomerate from Colorado Springs.