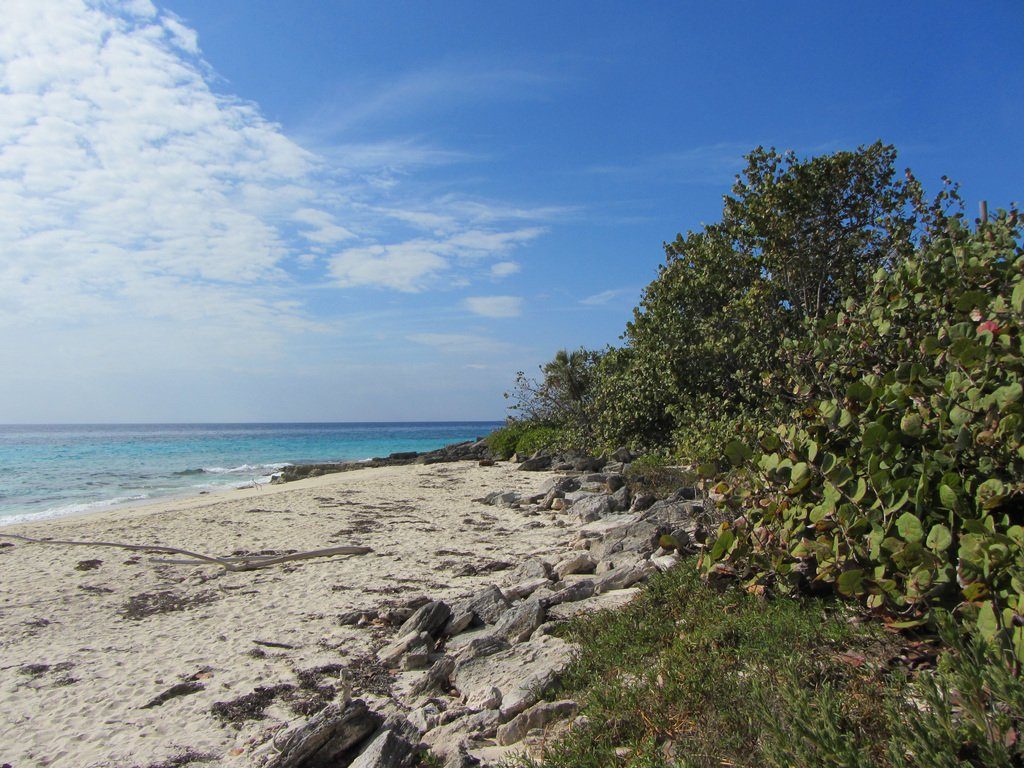 I like a beach vacation just as much as anyone else, but honestly I need a sense of adventure or unknown when it comes to my travels and more often than not a beach ain't gonna cut it. However if you have ever been on a family vacation you know that the majority of the time you are not going to get what you want. Nevertheless, I have come to enjoy these beach getaways because luckily my family likes to explore a little too. Our recent endeavors led us to Nassau, Bahamas most famously known for the Atlantis resort and its major cruise ship port. Sounds like a touristy nightmare? Yeah, but in reality this place had more authentic culture and hidden gems than I could have ever imagined. The only advice you need is to NOT stay at a resort and rent a car, two things that will most likely save you a bit of money if you're smart. If you've got these two things down, here is some ways to explore the secret side of Nassau, Bahamas….
1.  Snorkel to Unknown Plane crash at Clifton Heritage National Park: It seems to me that the first day of any trip is either your best or your worst. Well ours was better than good, it was epic (and yes I mean epic). Because there is not many times you stumble upon a hidden, unnamed beach and find a secret plane crash while snorkeling… that's dream level vacationing right there and exactly what happened to us. First the beach, found on a dirt road behind the national park visitor center, was really quite beautiful and completely deserted. It didn't even have a name, so I took the liberty of naming it Conch Beach due to the plethora of conch (pronounced conk, something locals explained to me) shells laying around. We even used them to weigh down our beach towels. If a secluded white sand beach wasn't enough the snorkeling was even better obviously because we found a plane crash (special thanks to Justin Friedberg and Kevin Chritz on this one). Unfortunately we did not have an underwater camera at the time because we weren't expecting to discover such a thing. The site is located just right off shore no more than a 100 yards away to the left of the center buoy. The plane was very small, single seater, has a broken wing and does not look incredibly aged because some of its white and red paint remains.  It is not very far down so we were able to inspect closer and found no remains either (thank god). I later did some research and a plane crash of this size was not recorded (at least online). We did inform the National Park of the crash though and we were probably not the very first to find it. However it is not advertised by the park or local snorkeling companies we know of so we like to think it's still relatively unknown. If you ever go to Nassau, this is definitely the first thing you must do
2. Tide pools at Jaws Beach: Yes the name does sound daunting and for good reason. First the final scene of Jaws was supposedly filmed here, second it is the site of a gruesome shark attack that included a severed leg and a 14 foot tiger shark. Luckily to experience Jaws beach you don't have to go in the water, although it's highly unlikely you would ever run into a shark of that size. Rather Jaws beach, also located in Clifton Park, has an amazing set of tide pools that are filled with sea urchins, starfishes and hundreds of amazing shells and dried corals. We were told about this place by some locals and at first we were disappointed because it's not the prettiest beach but after walking around we quickly realized what makes this place so special. Each one of us ended up taking home a couple pounds of assorted shells and corals.
3.Cave Tour off West Bay: The word "tour" might make you think tourist. Well "tour" might be not the exact word, because the cave tour off West Bay road (one of their main roads) isn't exactly professional. Rather if you stop at the Tropical Daiquiri ( a little hut that will serve you delicious frozen rum drinks)  on the weekends a couple of local kids will offer to show you the cave (for $5 of course). My first instinct was, well this was a great way to get mugged…probably because in Europe some kids hassling you was exactly how you would get mugged. Not saying you shouldn't exercise caution though (like locking your car and leaving your belongings inside) but you should also relax a bit because the "tour" was actually really interesting, if you can handle the awkwardness of a middle schooler. Plus I checked to see if the stories of the Indians, pirates and princes using this cave was accurate and surprisingly it was. Definitely worth $5 and the awkwardness you'll have to endure.
3. Hammer Heads Bar and Grill: One of the best thing about an island is the relaxed, easy going attitude that an island seems to exude. That's the main reason a good local bar should be a part of any island vacation. Hammerheads, among the chain restaurants with the fake pirate themes and obnoxiously high prices, it's a good place to go and get a well-priced Kalik (their native beer) and meet some locals. It's situated right between the two bridges to Paradise island (where Atlantis is located) off East Bay street. Go on a weekend and get some amazing barbecue out back made by a couple of locals with a smoker. It was probably the best meal we had on the island (other than the expensive but excellent dinner at the west end Poop Deck…and yes its way better than it sounds).