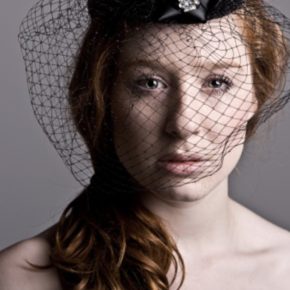 Lately, instead of morning sex, I have been mourning it. One of the perils of modern dating–and all of the electronic gadgets upon which it occurs–is that relationships develop and decay in inconsistent patches, like a teenager's acne. I don't know your middle name, your favorite TV show or if you have a sibling. I have not had a phone conversation with you, but my ample codependence would call you one of my closest friends. I tell you everything. Even thought I have not actually ever spoken to you on a phone. I don't know if when I sit down for a cocktail with you, every other thing out that mouth is gonna make me wanna slap it, but I know that you would get a major boner if I did.
Hours spent knowing each other via whittle-away-work-time texting and chatting means that you cover a lot of topical ground, and that means sometimes we have gotten to the fact that we want a dom-sub relationship behind closed doors before we have a relationship at all. And then, when a coupledom that learned to run way before it walks inevitably fails and falls on its face, we can be left feeling bereft. A bed cold of sex that was not being had in it, but dreams of sex that launched a thousand vibrator buzzes.
The first time this happened to me, it took me by surprise. I counted common sexual tastes–and my assumption that there was potential for years of magical, maniacal, monogamous sex in our future–as a major mark in the plus column. After the negatives killed that relationship, my new hunger led me to award another man a gold star for the same inclinations, but… it was just not the same.
Like accepting sex as affection and lust for love, each step away from the original person or trait or need that was being sought is a little dimmer than the one before. An inbred, halfwit version of what it was before, fracturing like Michael Keaton in Duplicity. And we wonder when that itch doesn't feel scratched. Apparently, lying beside one a-little-too-short, a-tad-too-pudgy, smug brunette dude who will lightly choke you is notjust like lying beside another.
While he may be able to fill some holes, he just doesn't fit the one in your heart. Now, we are
shooting for scrapping the first draft and getting the jump on a whole new original.  This is not a brilliant football flick, and this dude is no Keanu Reeves. Accept no imitations.