Madeline Patinella has always had a knack for creating something beautiful out of nothing, a love that ultimately changed her life. "I started my business about three years ago selling embellished cow skulls but we didn't really start selling accessories until about a year ago," said Patinella. "I always made things for myself and I thought, if I like wearing them, other people would too."
Word of her bold statement jewelry and bohemian art spread quickly, leading her to create the modern, colorful accessories brand, Rose & Royce. From fierce, embellished shoes and denim jackets to bold pom-pom hoop earrings, each item Patinella sells is handcrafted, unique and enriched with creativity. We recently caught up with Patinella to catch a glimpse of what's new and talk about how Rose & Royce was created.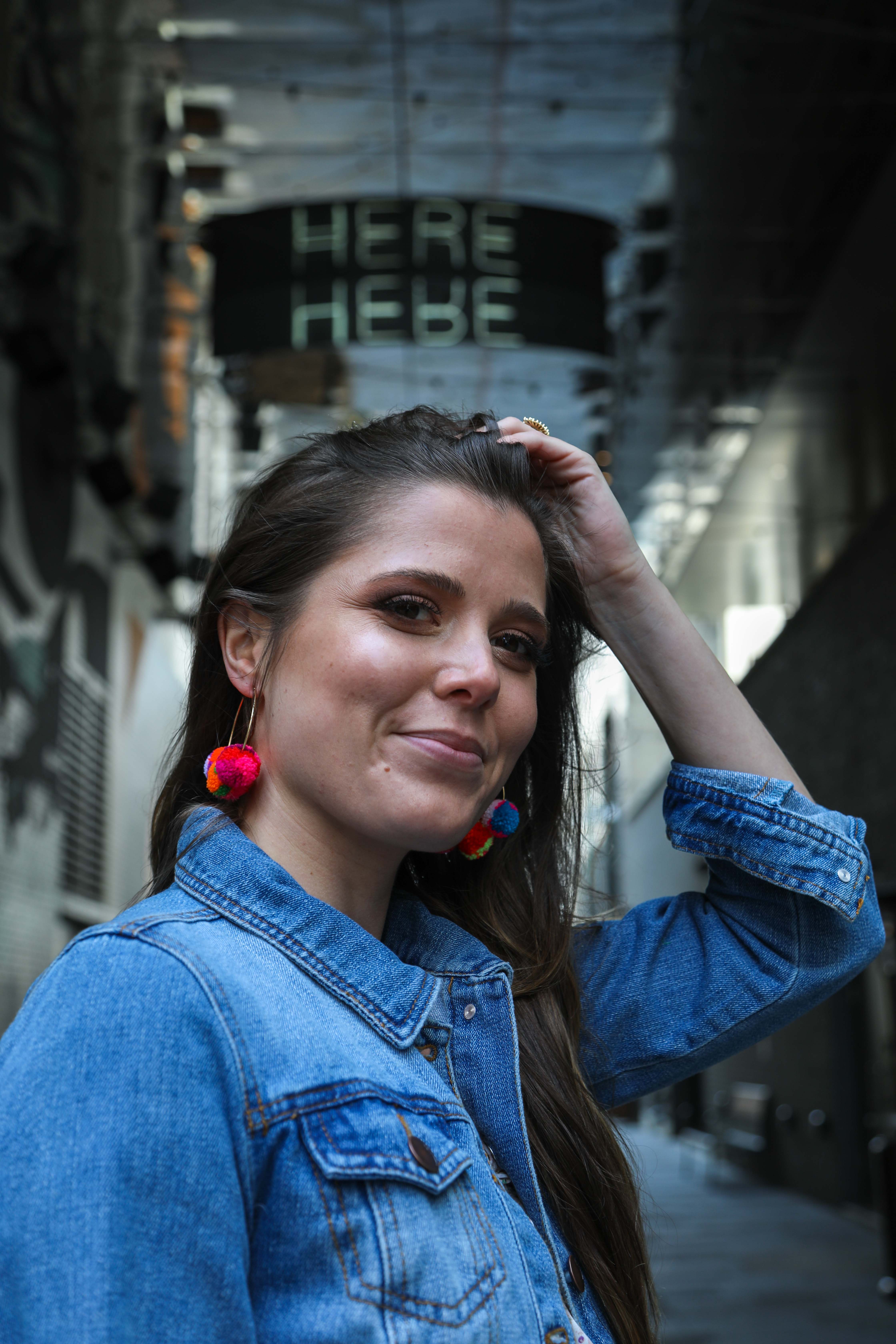 303 Magazine: How did you come up with the name, Rose & Royce?
Madeline Patinella: I wanted to come up with a name that wouldn't limit us in what we sold. Since I feel like the brand is constantly evolving, the name gives us the ability to grow in whichever direction we want. Rose is a family name and my middle name. I also like the visual look of the ampersand.
303: How would you describe Rose & Royce?
MP: I would describe Rose & Royce as modern, colorful bohemian art and accessories. Each piece is handmade so it's basically wearable art. It's also affordable because as a woman in her late 20s, I appreciate cool, unique pieces, but also have to pay my bills. I like to think of our pieces as compliment inducing. Girls will stop and tell you how much they love your earrings. Just girls supporting girls. 
303: What is your favorite way to style your statement earrings?
MP: The reason I love statement earrings so much is because of how easy they are to wear. I think their size scares a lot of people but added to a simple and casual outfit, it can really elevate your style. Try jeans, a t-shirt with your hair pulled back into a low bun and add your statement earrings for an effortless look.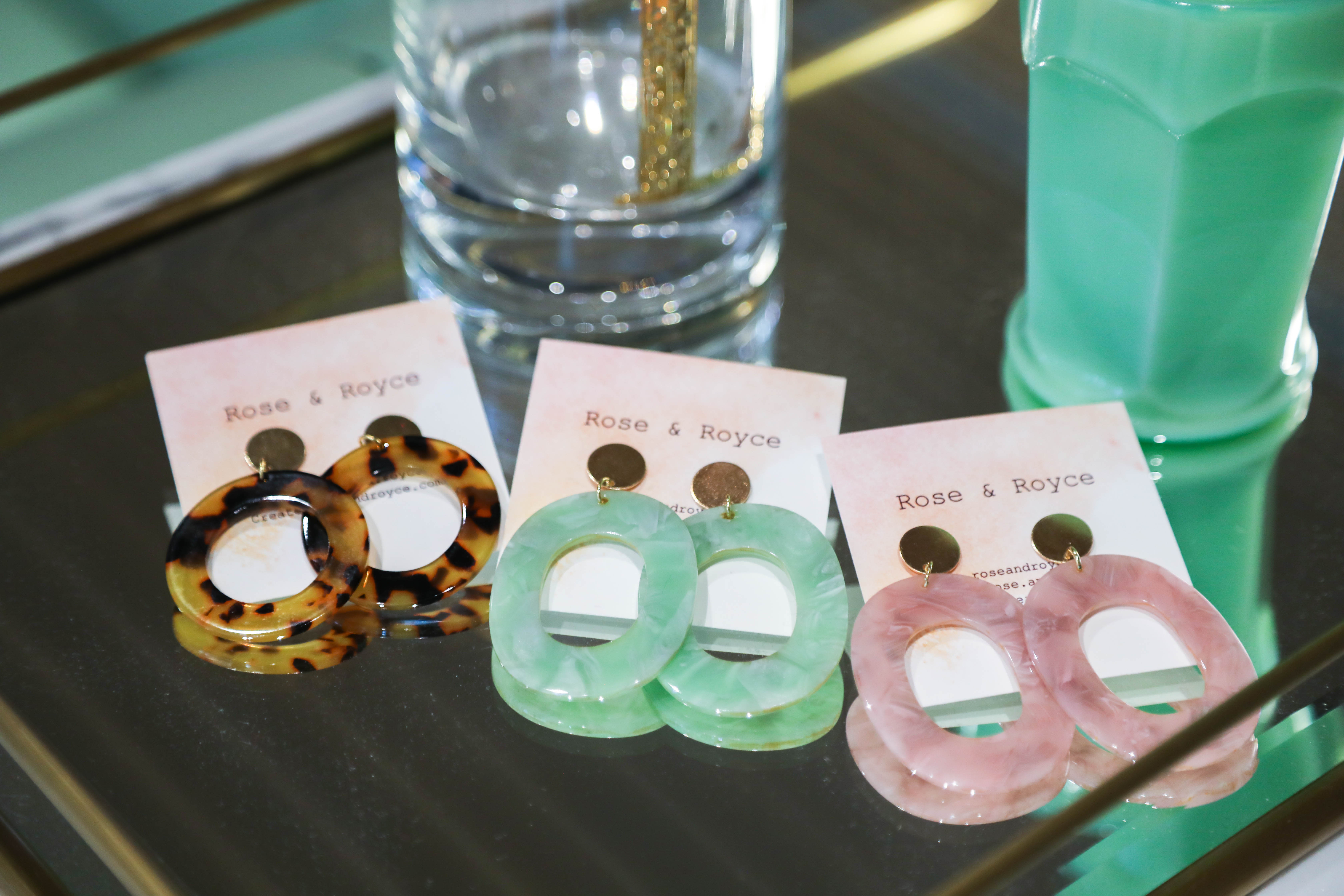 303: Who is your style icon?
MP: I love Kacey Musgraves' style. She is modern yet classic — a little country but with a hint of disco. She has a style that is a little extra but also relatable in a way. I love all the juxtapositions she creates with her style. I would kill to raid that closet.
303: What is your favorite trend right now?
MP: Besides the obvious answer of statement earrings, I love the headscarf trend. It is so effortless and chic as well as being versatile. There are a million and one ways to tie a scarf — headband, bun wrap, belt, necktie. Plus, I am a sucker for a funky pop of pattern and color. We are hoping to add some fun scarves and ties this spring/summer.
3o3: Where do you see Rose & Royce going in the future?
MP: I'd love to continue to grow my brand. As vague of an answer as that is, I love seeing where the next creative project takes us organically. When it all started I had no idea I'd be working with fabric, but here we are! Growing up in Denver, it's so amazing to see my creations in stores or seeing women out and about wearing R&R. We have also started expanding into boutiques around the nation and I love knowing that someone, somewhere is enjoying something I made.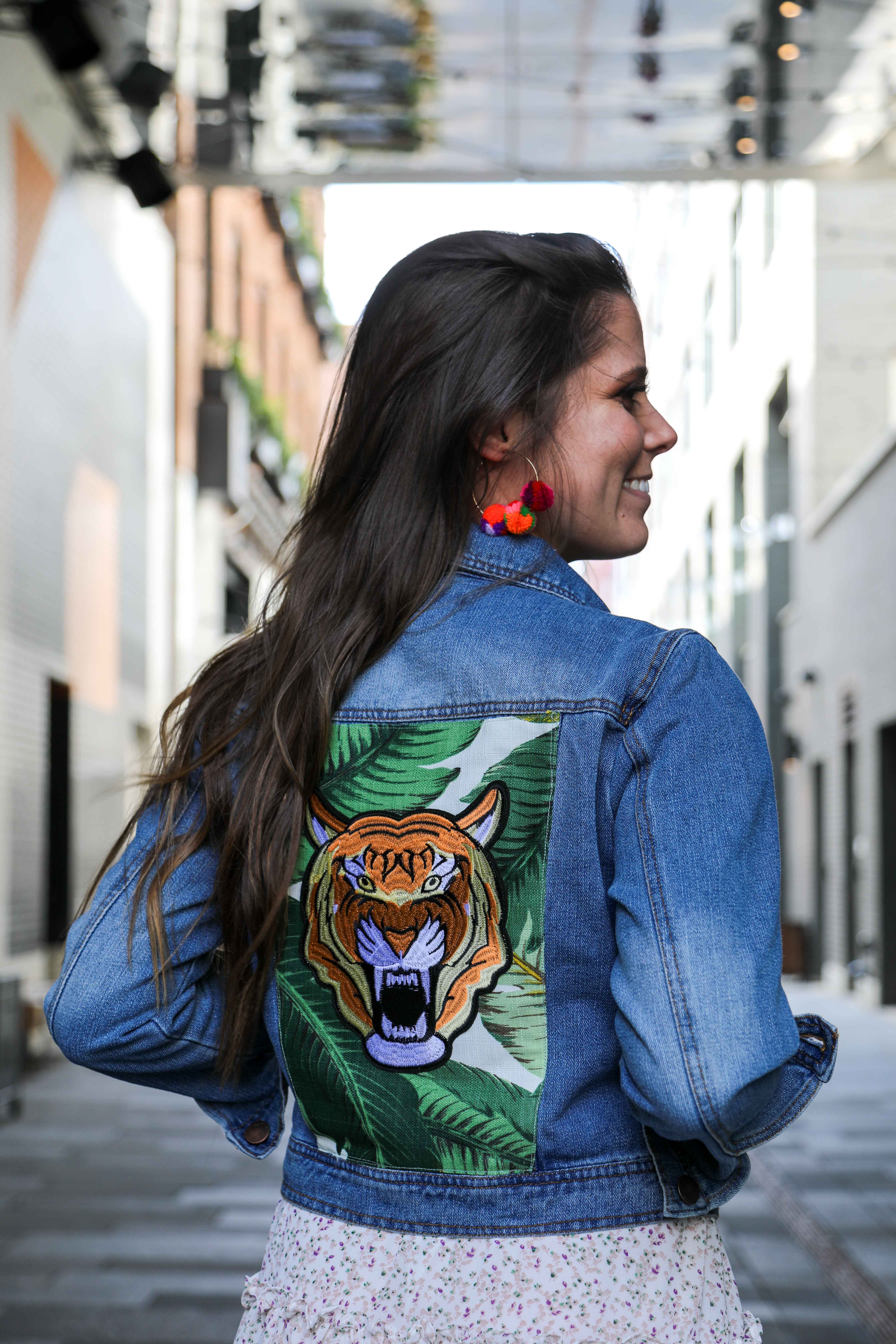 Photography by Danielle Webster.
Location provided by Denver Milk Market.