Monochromatic fashion electrified runways in the early 2000s and shows no signs of dwindling. In 2014, Harpers Bazaar, Cosmopolitan and GQ debuted articles filled with street style inspiration for this consistent, colorful look and major style magazines such as Vogue continue to report on this head-to-toe styling technique. Sally LaPointe SS19, Zuhair Murad Spring 2019 and Max Mara Pre-Fall 2019 revealed monochromatic outfits with soft colored approaches perfect for the escape of winter darks. With the idea that monochromatic does, in fact, prevail as another seasonal trend, 303 Magazine explored renewed ways to incorporate this styling approach into daily wardrobes.
POWERFUL PINK
The Lowdown: To keep with tradition, monochromatic looks free of patterns and prints always serve as flawless fashion styling approaches. Reilly Blake's hot pink ensemble is a suspenseful way to make a color really pop. Heather Heath's pale pink look served as a great way to incorporate popular pastels for spring. When keeping true cohesiveness in the entire looks, we incorporated colored eyeshadow approaches to match the colors of the outfits. Blake donned a hot pink fuchsia eye and nude lip while Heath's pale pink eye was a slightly less vibrant version.
This slideshow requires JavaScript.
ANIMAL PRINT
The Lowdown: To elevate colored monochromatic looks, we suggest incorporating dramatic patterns such as animal prints. For example, snakeskin and leopard prints were in high demand last season and serve as perfect patterns to show consistency this year. The utilization of these energetic patterns allows an overall outfit to be a dramatic moment on its own, not just part of it. Although the snakeskin top, pant and accessories Blake exhibited were not exactly perfect in color, the finished look of the outfit prevailed with cohesiveness.
This slideshow requires JavaScript.
POWERFUL PATTERNS
The Lowdown: Numerous patterns combined into one look scream high fashion and portray a true sense of style. Here, patterns played a major role in Blake's burnt orange ensemble. A mix of dainty flowers and stripes created an overall sleek look and the added pop of orange around the eyes elevated the entire look to high fashion.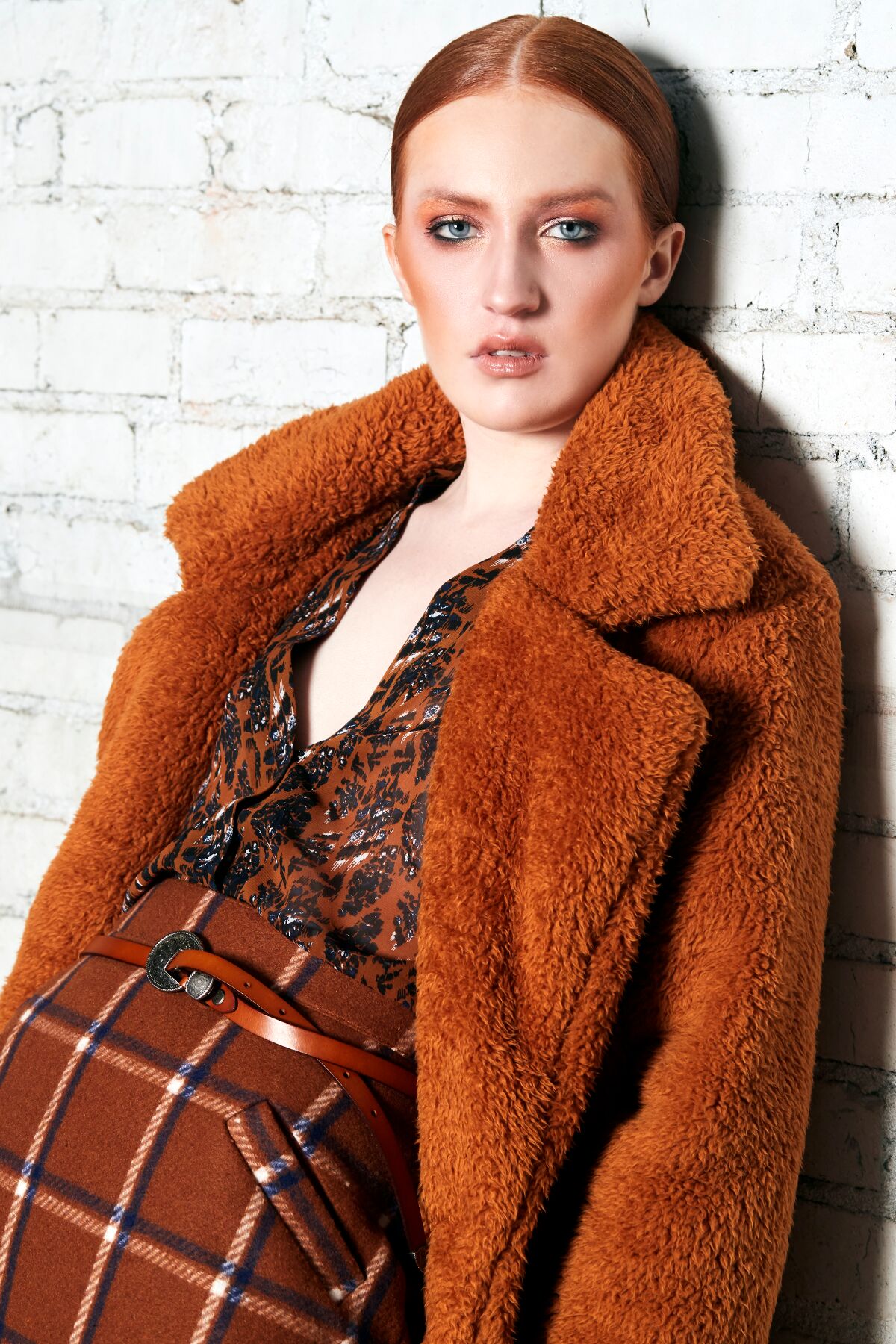 Photography by Rebecca Grant. 
Models Reilly Blake and Heather Heath. 
Models provided by Goldie Mae Productions. 
Hair by Vanessa Whitmarsh. 
Makeup by Marco Vargas. 
Clothing provided by Garbarini and Pinks Denver. 
Location provided by Denver Rock Drill. 
Styled by Cheyenne Dickerson.