"I think I'm the only person in America doing it the way I'm doing it," declared Ryan Dykstra in regards to his innovative approach to selling vinyl records. You may have seen Dykstra's short bus-turned-vinyl-record-store around Denver and Fort Collins at events ranging from the Denver County Fair to college football games to festivals like Underground Music Showcase and Velorama. The bus has also made appearances at the Thunder in the Rockies Bike Rally and a Martial Arts Festival and is scheduled to attend themed brunch events at Monkey Barrel on September 30 and at Jack's Uptown Grille on October 10 — further proving the mass appeal and current public interest in vinyl records.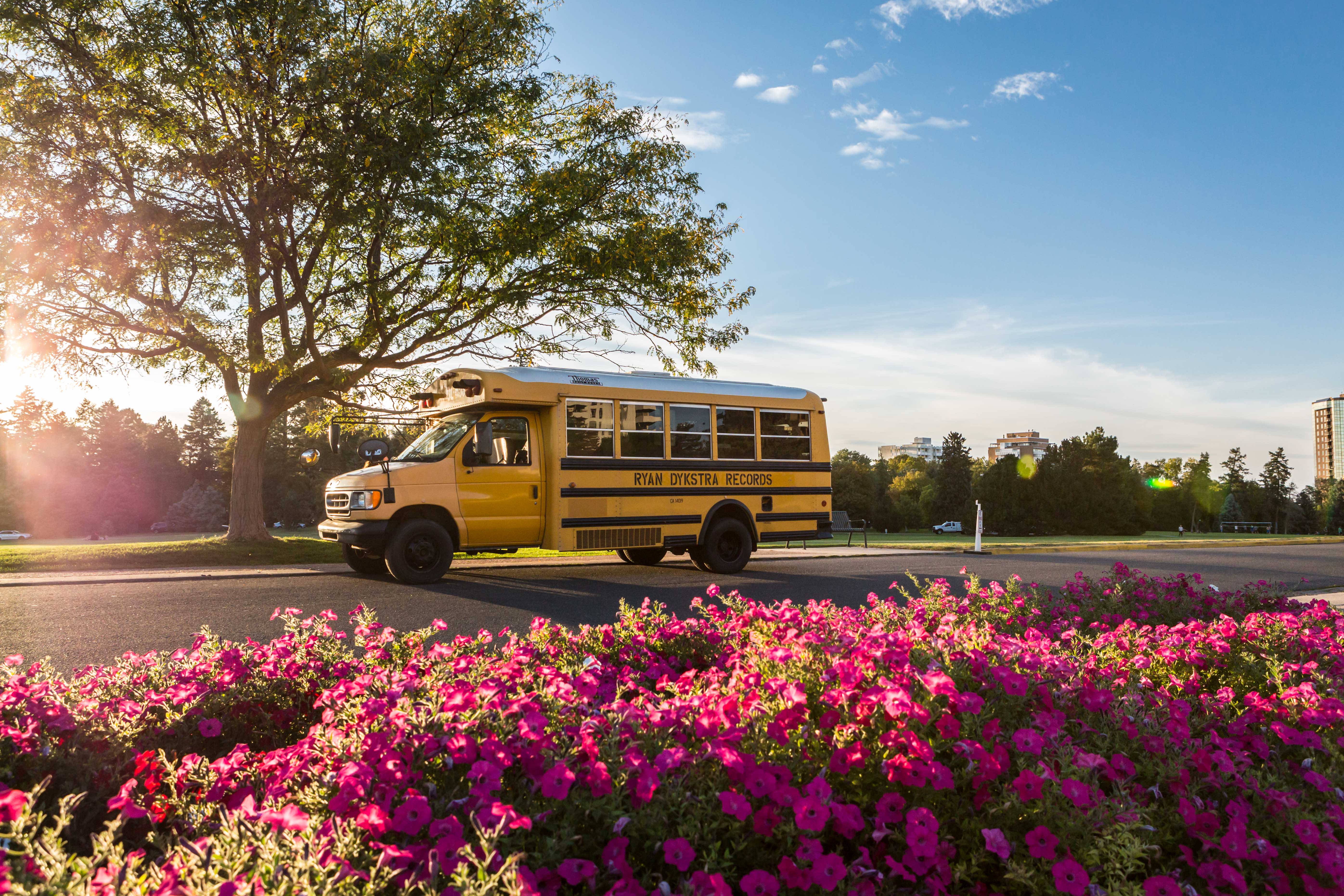 But Dykstra's vinyl bus, however eye-catching, is only one facet of his burgeoning business. Dykstra's obsession with vinyl records began when he was in high school in the early 1990s. His self-proclaimed "fanatical" collecting eventually led to him owning more than 4,000 records by 2016. As a successful nightclub and concert promoter for nearly two decades in the Denver area, Dykstra is well versed in the Denver music scene. When he noticed that his friend's DJ supply store contained almost every music ware imaginable — save for vinyl records —Dysktra saw a niche to be filled.
In December of 2016, Dykstra opened his first vintage vinyl boutique at Mile High DJ Supply in Arvada selling a selection of vinyl records from his vast personal collection. The pop-up was so successful that he decided to open a second boutique at Things That Glow in Denver. Less than two short years since his business began, he now has 27 boutiques — with seven more slated to open in the coming weeks – in retail stores in the Denver and Fort Collins area. From coffee shops to head shops and liquor stores, having these "collectibles and antiques and special things of our history" easily accessible to the community creates a mutually beneficial relationship for the retail merchant and Dykstra alike.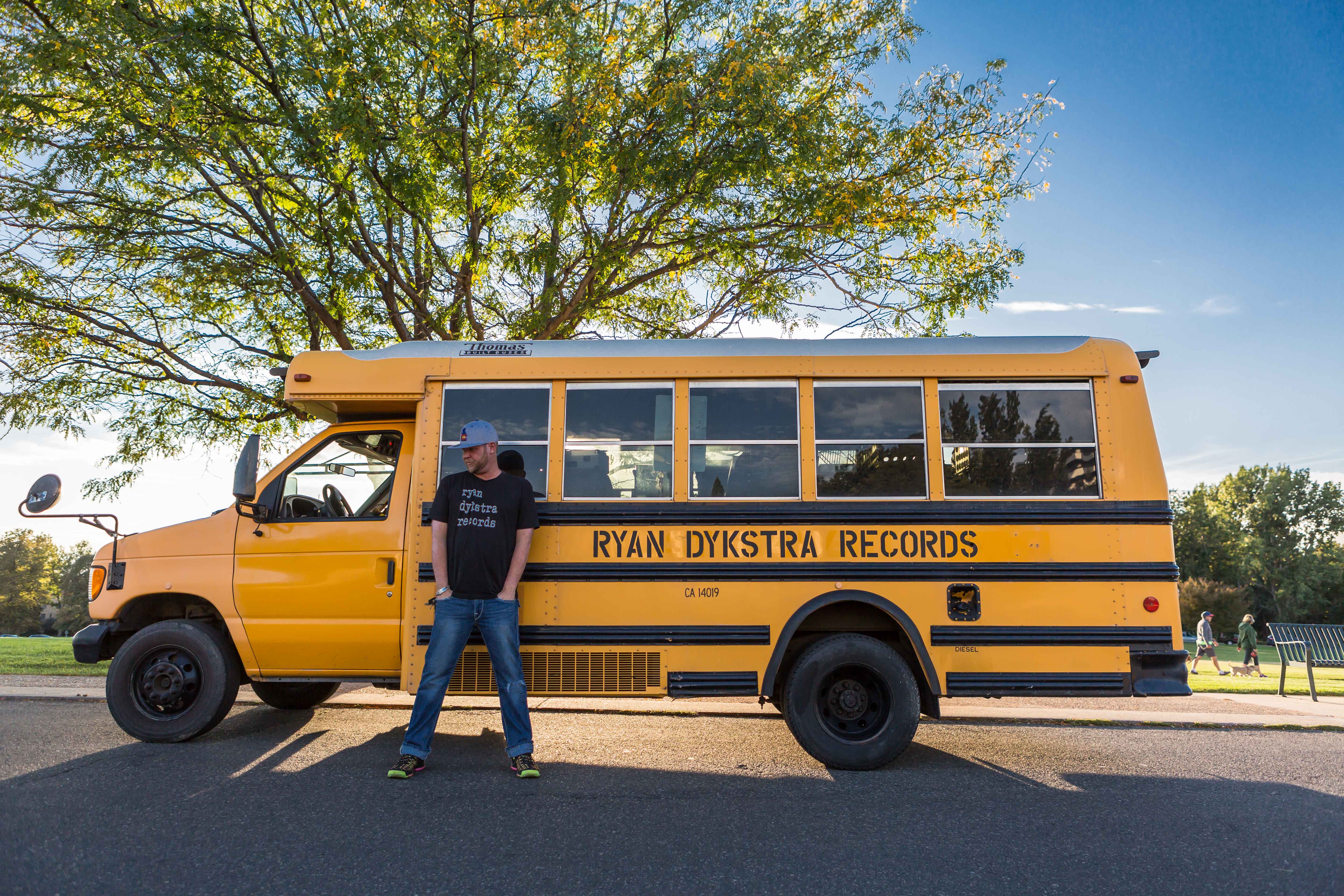 Dykstra's passion for his business is palpable. He has that inspirational and fervent energy of someone who has recently discovered that their lifelong hobby could be turned into a successful professional endeavor. Dykstra explains that he's "never been interested in having [his] own brick and mortar store… 90 percent of record stores in America that open up and try to stand alone go out of business. So instead of trying to create one central mecca and hoping everyone comes there, I am finding the places that already have the foot traffic." Dykstra is trading the old record store cliché of dusty fingers sifting through stacks of crumbly records and transforming it into a boutique experience. Each album that is available at his boutiques has been hand selected to ensure top quality and is wrapped in a plastic sleeve for smooth flipping.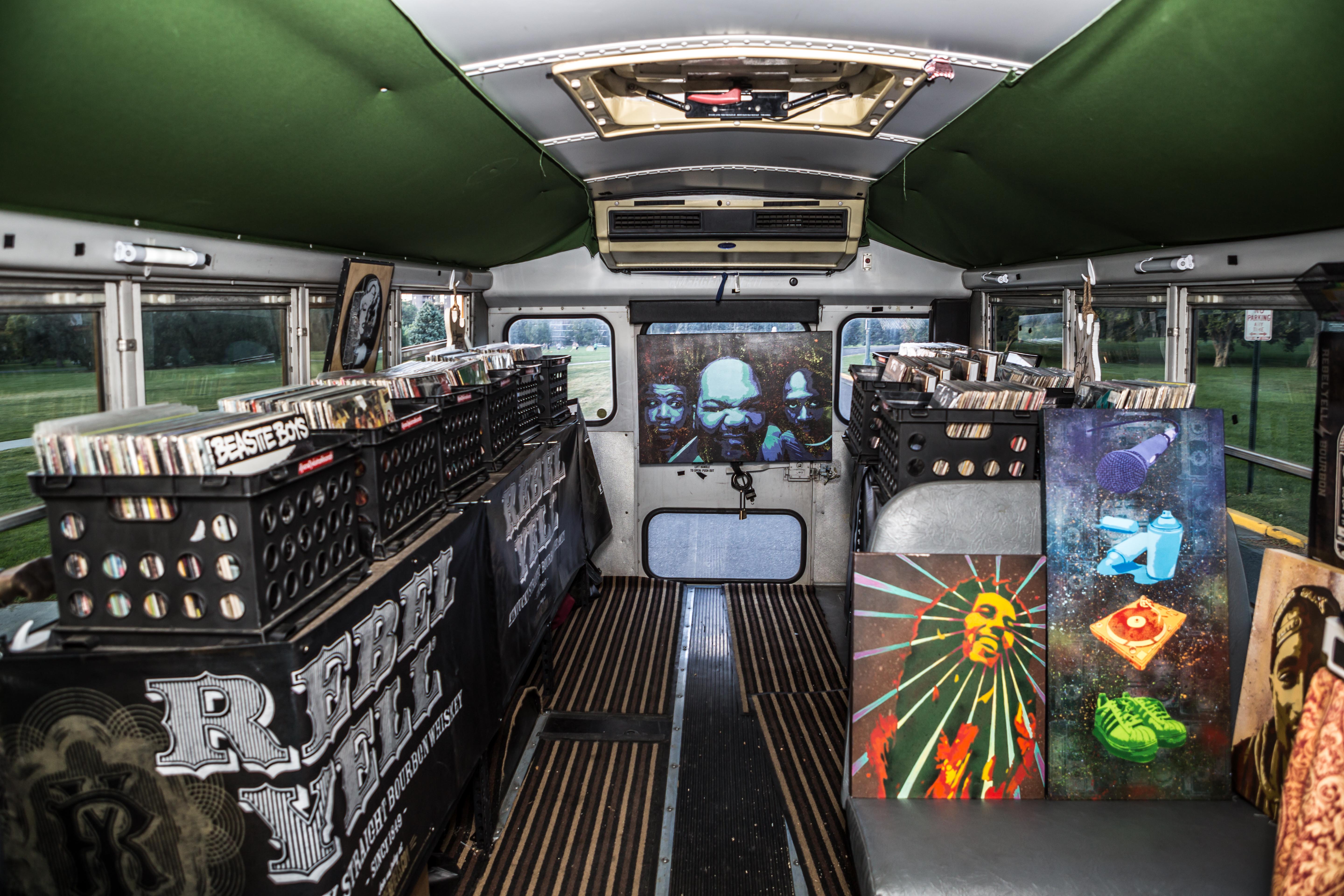 In addition to the boutiques and vinyl bus appearances, Dykstra has garnered publicity by creating blowout pop-up sales where he offers thousands of records for 99 cents and two-for-one. After successful blowout events in Fort Collins and Aurora, Dykstra hosted his first blowout sale at the Lincoln Street Station in Capitol Hill in February of this year. The event attracted over 2,400 patrons hungry to sift through the more than 8000 records provided by Dykstra. The vinyl bus made its debut later that Spring when Dykstra hosted his second blowout sale at the Summit Music Hall in LoDo where he stocked the venue with over 10,000 records. These events were so popular that Westword created a new category for him for their Best of Denver series this year, giving him the title of "Best Blowout Record Sales."
If you missed his previous blowout sales or bus appearances, keep an eye out for Dysktra at popular venues like Cervantes Masterpiece Ballroom, Mile High Spirits and The Aggie Theatre in Fort Collins where he often has vendor tables with a wide selection of premium vintage vinyl to choose from. "I am trying to come at this in a very new school way. I am trying to put my best foot forward… I'm trying to take this seriously and take as good of care to preserve this craft as we possibly can," says Dykstra. In addition to his workaholic tendencies, Dykstra attributes his success in selling vinyl records to his love and appreciation of all types of music. "I've got favorites on all sides, there is no music that I don't like," he explains.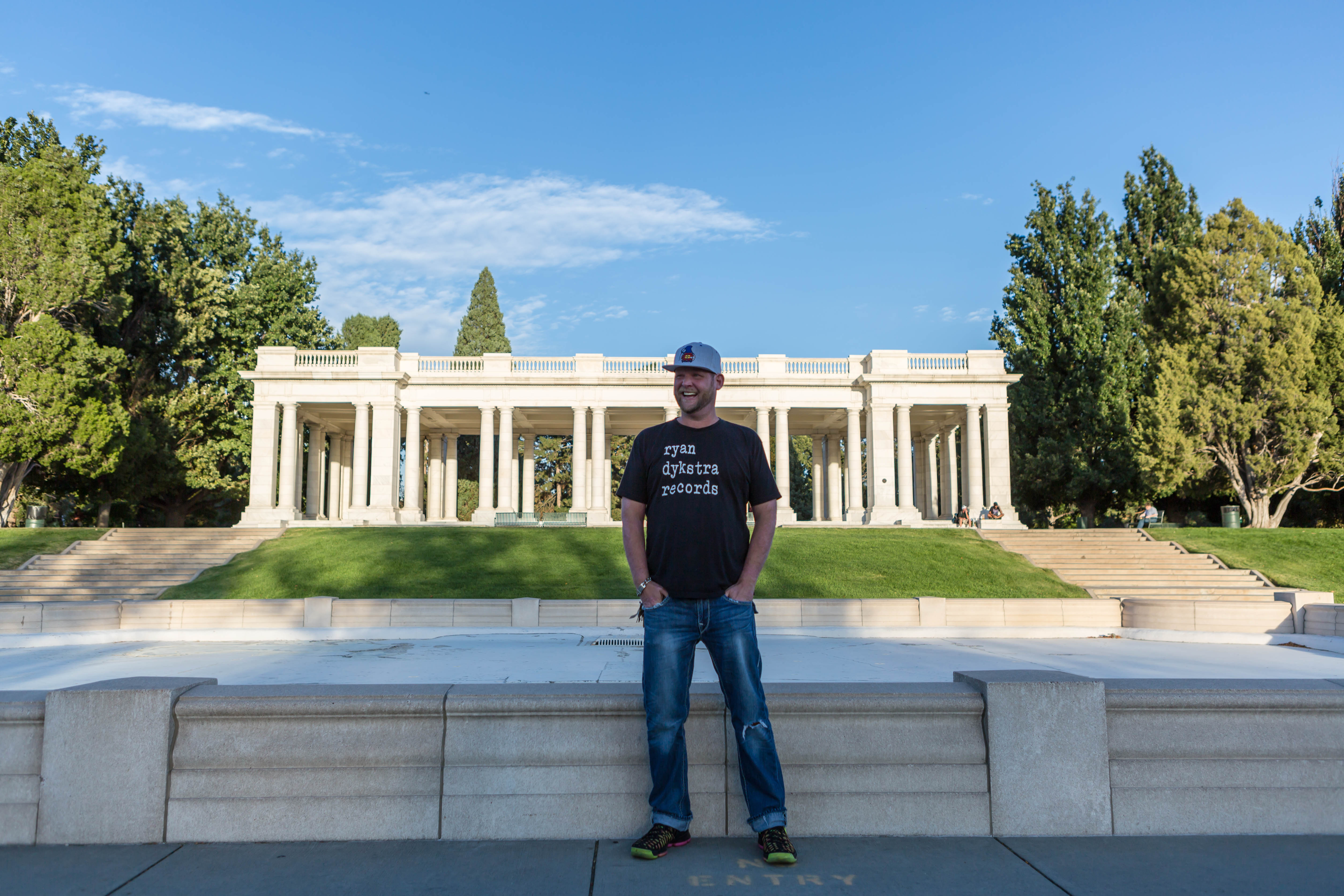 It is clear that Dykstra doesn't plan on slowing down anytime soon — he is actively looking for more retail stores to share in the joy and novelty of providing unique, high-quality vinyl to vintage record fans. If the last two years are indicative of his growth in the future, we will be anxiously waiting to see what he does next. You can catch his next two blowout events at the Downtown Artery in Fort Collins on November 10 and a Holiday sale at the Lincoln Street Station in Denver on December 15. Be sure to keep up with Dykstra through his Facebook and website.