French cuisine has ties to pinky out, white linen dining — but Mizuna alumni have parted ways with Bonanno concepts to open Denver's first fast-casual Parisian eatery. Bistro Georgette will join the diverse selection of culinary vendors under the roof at Avanti F&B to introduce traditional French street fare such as hand pies, croquettes, pain perdu and spread of other textbook executed classics. 303 Magazine stopped in for a sneak preview of the opening menu at Bistro Georgette and to have a chat with the minds backing our cities freshest French concept.
The Origin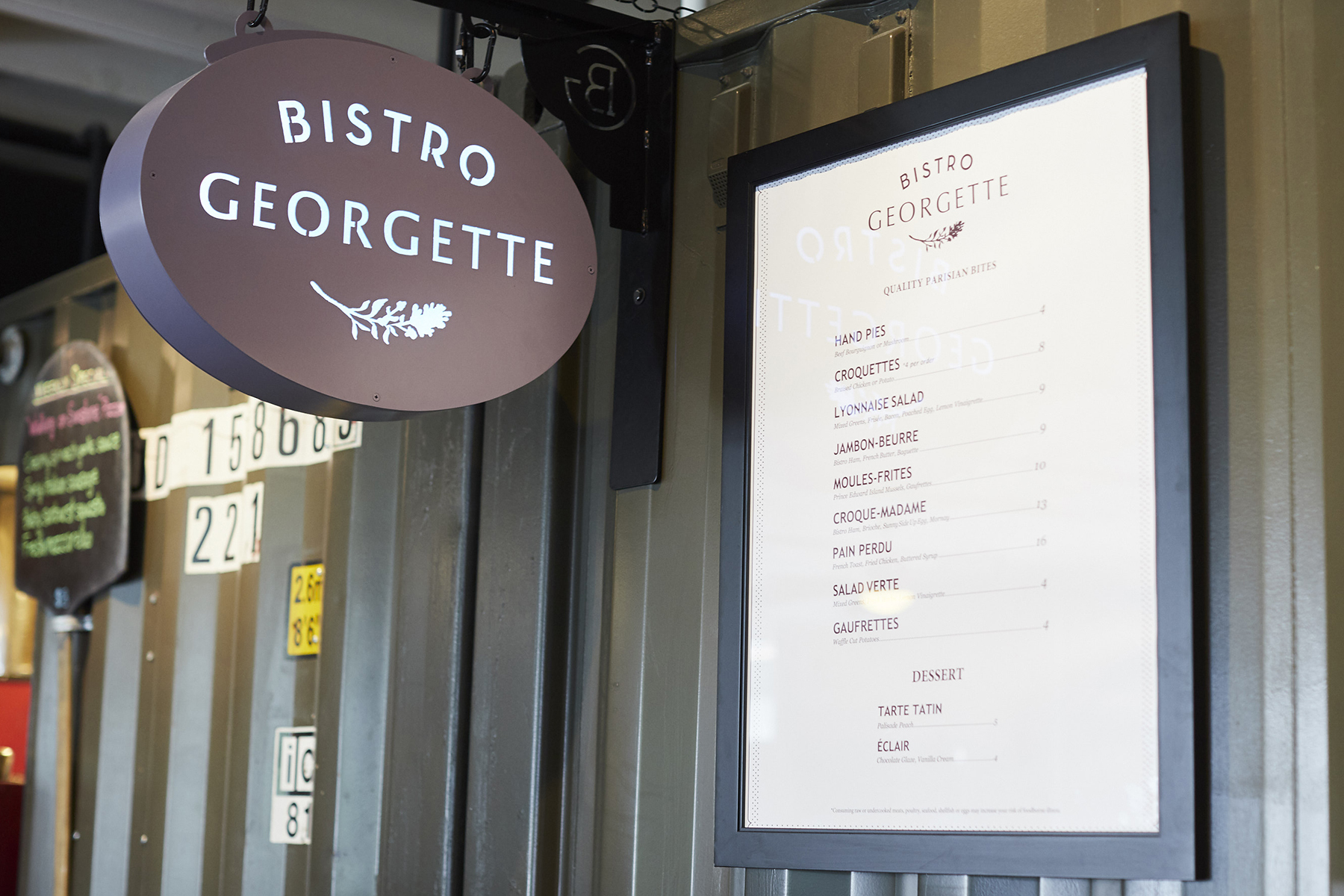 Executive chef Ty Leon spent three years at the head of Frank Banano's acclaimed Mizuna before breaking from the restaurant group to pursue Bistro Georgette. Mizuna sits at the top of the Bonnano concept totem pole — a fine dining new-American restaurant that has incubated some of the city's most notable chefs. The list includes Alex Seidel who went on to open Merchantile and Fruition and later went on to receive the 2018 James Beard Award for Best Chef Southwest.
Leon brought with him the general manager/ sommelier Austin Carson and the floor manager Heather Morrison of Mizuna in hopes of offering the same quality experience mastered at Mizuna but in the fast-casual setting of Avanti Food & Beverage. The trio aims to replicate the top-quality service they mastered at Mizuna over the counter at Bistro Georgette. 
"One element we want to offer is warmth and hospitality, even though we are not on the other side of the counter, it is a big part of who we are," said Carson
The concept is named in honor of Carson's grandmother Georgia — whom Carson says,"is the best cook I've ever known." The classic comfort food offered on the opening menu coincides with genuine homegrown hospitality and a taste for fine dining. Bistro Georgette offers Denver a new, refined flavor and an outstanding addition to the already diverse selection of cuisine being cranked out of at the Avanti Food & Beverage restaurant conglomerate.
The Food
This slideshow requires JavaScript.
The recipe book is thick, the pie dough is homemade, ingredients are locally sourced, chefs method has a classic French base and the fare is composed, approachable and even appeals to the unacquainted palate. Bistro Georgette is set to open with a short and sweet list of just 10 menu items — every one worthy of its own occasion. The most expensive dish on the menu clocks in at just $16 — which may make this one of the most accessible ways to sample the golden standard of cooking. Flavor in this kitchen develops slowly and offers casual complexity fit for the novice and the most traveled tongue.
Beef bourguignon hand pies ($4) are a must-have. Red wine, mirepoix and mushroom meet tender braised beef and flakey, from-scratch pie crust for a bite-sized savory tease of a morsel. Other highlights from the menu include the potato croquettes ($8) which are served in sets of four, cooked golden brown and filled with a melty mornay. Moules-frites ($10) showcases a modest set of Prince Edward Island mussels opened in the saute pan over in a traditional white wine broth and plated with crispy waffle cut chips. 
The menu also offers a few green items, our favorite being the Lyonnaise Salad ($9). Arugula and frisee are tossed in lemon vinaigrette and finished with bacon bits and a poached egg. Running egg yolk and salty bacon bits sing in key with the citric lemon to pull big flavor out from a light dish. Pain Perdu ($16) tops the price point on the menu but for good reason. This classic dish is a textbook example of a French breakfast. Dark meat chicken is covered in parmesan buttermilk batter, fried crisp, platted alongside brioche French toast and maple syrup. Although I love Chicken and waffles, they can just sit this round out.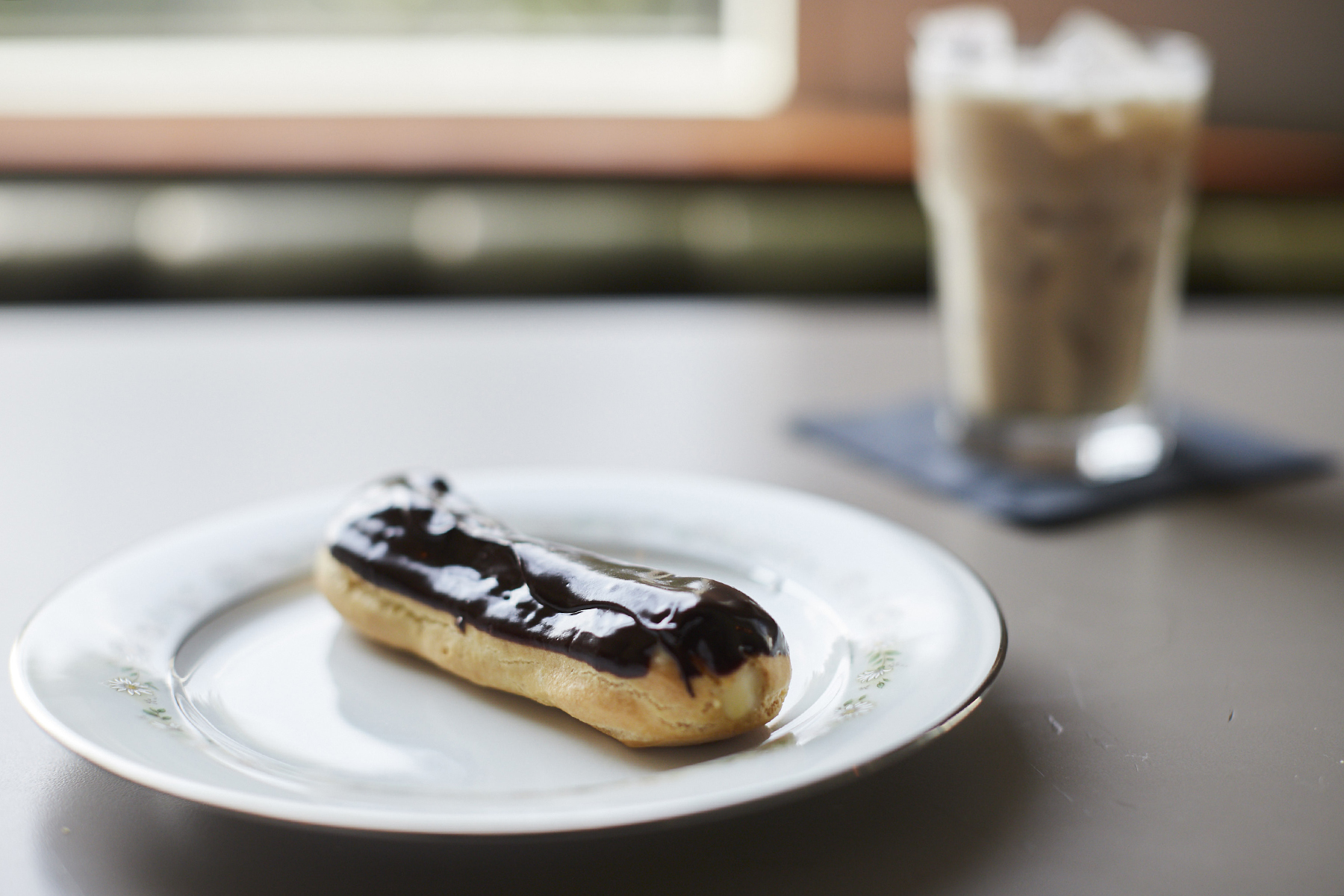 Dessert takes a back seat but can't be overlooked — the Parisian pastry plays a vital role in defining a French concept. An eclair ($4) comes filled with vanilla cream and topped with a chocolate glaze — this dessert proves itself a true classic and a familiar favorite. The menu also offers Tarte Tatin ($5) — a peach tart made with Palisade peaches. In addition to the on menu dessert offerings, Leon will include a selection of pies and other baked goods that he whips up on the daily. The team is currently awaiting a custom pastry display destined for front and center counter space. The display will showcase Leon's pies, known for wild lattice crust-work and out of the box ingredient combinations. 
The Drink
This slideshow requires JavaScript.
Bistro Georgette (like all vendors at Avanti) will not serve alcohol over the counter, but that does not mean the menu will go without attention to libations. Jason Snopkoski — the acting beverage director for Avanti F&B — makes sure to connect bar and kitchen for each of the tenants at the dining hall.  "We like to consider it a healthy competition rather than dog-eat-dog world here," said Snopkoski. 
The two bar fronts that service the dining community offer a swath of local beer, wine and spirits in addition to menu specific pairings for each dish at Bistro Georgette. Ask about wine and cocktail pairings to further personalize your experience because they are available. Check out Bananas and Bourbon ($10). This out of the box whiskey sour mixes Basil Hayden, Benedictine, citrus, aromatic bitters and banana liquor which results in a salty-sweet cocktail balanced wonderfully and destined to accompany the sweet and savory notes on Bistro Georgette's Pain Perdu.
Bistro Georgette is set to open on Wednesday, August 8 and will serve Avanti,  LoHi and the city of Denver its first home-grown Parisian street cuisine. Leon, Carson and Morrison all share a background in fine dining and a dedication to bridging the gap between a French golden standard of cooking and a casual convenient counter service.
Bistro Georgette opens to the public this Wednesday, August 8 and is located on the ground level of Avanti Food & Beverage — 3200 N Pecos St, Denver. 
All photography by Rebecca Grant.