303 Style Profile is an ongoing series highlighting unique locals and their incredible style and stories. Go here to see past profiles.
The stark and modern style of Emmanuel Olivaster is hard to miss. As a local model with Donna Baldwin Agency, he continues to blend the lines between his style and his illustrations. As an artist, he wants to focus on the importance of feminity and the power of women while using mediums that some could relate to masculinity — such as charcoal. Blending the feminine figures with gears and chains reminds onlookers of his feminine and masculine clothing choices. Mixing linear silhouettes with rather delicate and traditional feminine textures, Olivaster has become a personification of his art by truly living as his art. The mixture of both continue to inspire his newest pieces and will continue to be part of his artistic aesthetic.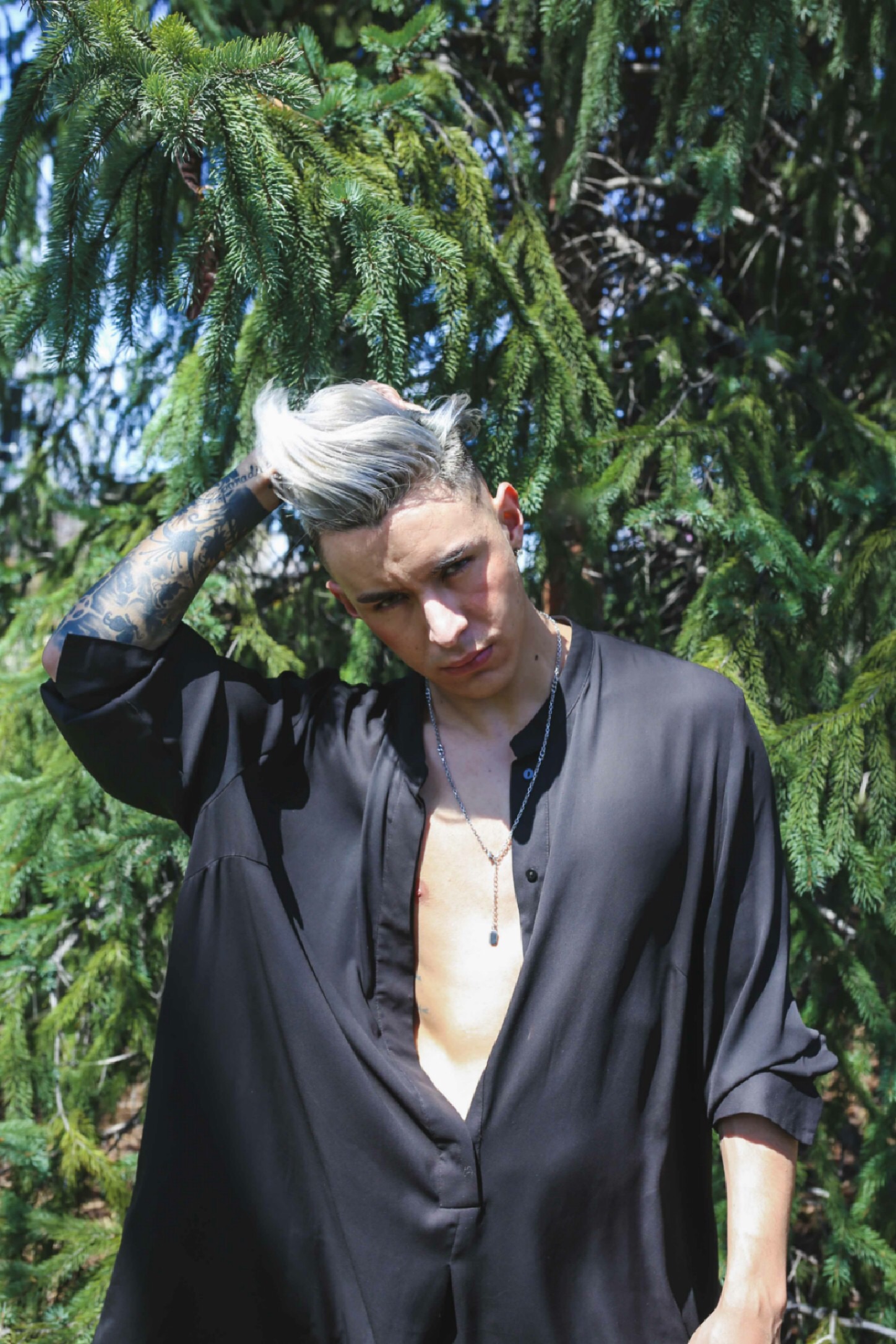 303 Magazine: Your style exemplifies what edge and minimalism would be if they became one. Can you tell us about your personal style and how it developed?
Emmanuel Olivaster: That's actually a pretty good way to describe it. It's always been difficult for me to describe my own style. I feel like, as of recent years, I've just finally developed an aesthetic that I'm comfortable with. For a while, I would just follow whatever the current trends were among people my age and I would wear what they were wearing to blend in. It took me some time to become confident enough with myself to break away from the norm and express my own sense of character and individuality. The idea of wearing whatever the heck you feel like and having an unapologetic attitude about it is pretty exciting to me.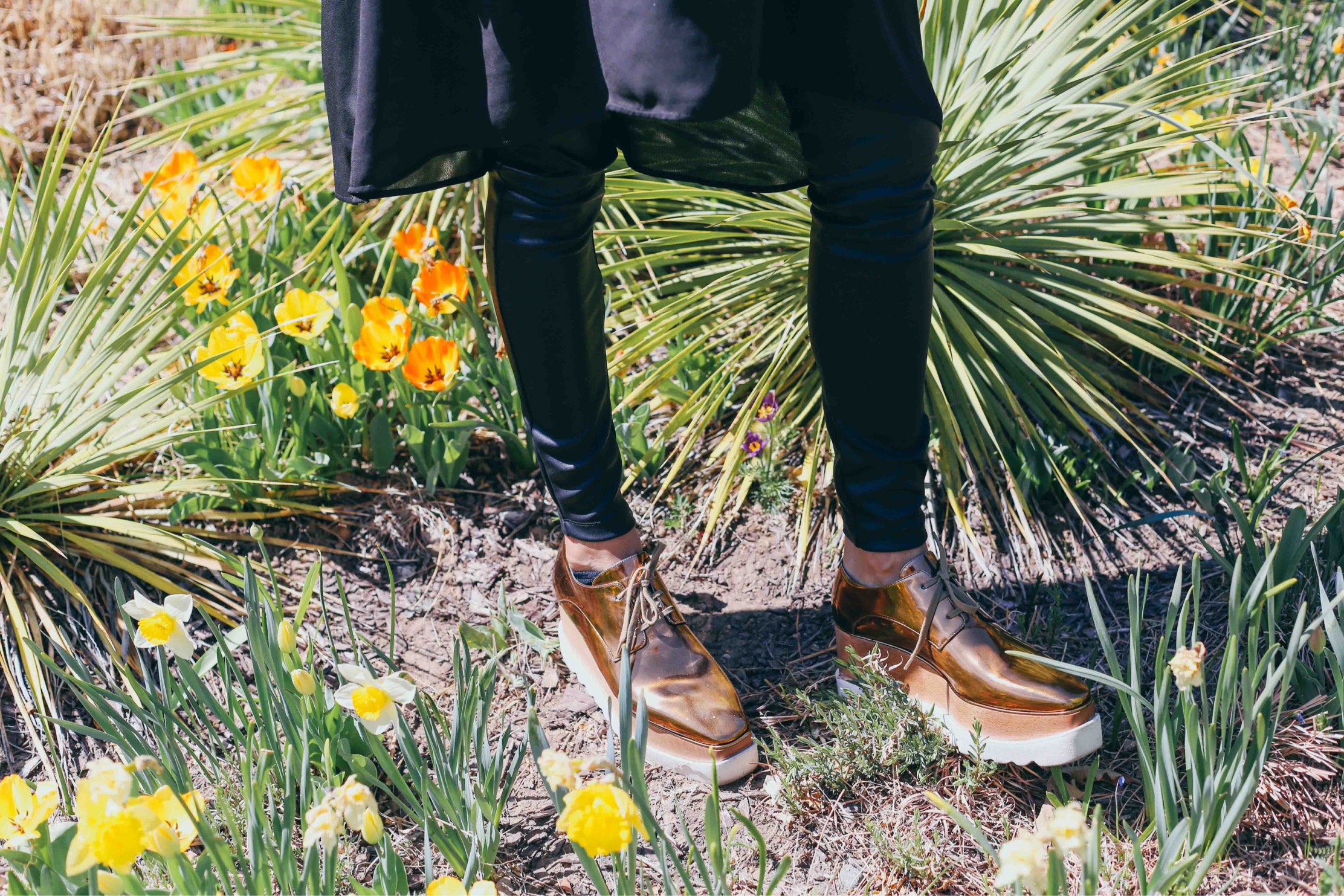 303: Confidence is one aspect of your personality that comes through your social platforms. How did you learn to be 100 percent confident with yourself and did your sense of fashion help with that confidence?
EO: Confidence is a hard topic for me. I feel like I'm still learning honestly. I grew up being very quiet, definitely shyer and kept to myself rather than outgoing or social. Modeling certainly helped me break through a few barriers that were sort of stopping me from being who I am now. It definitely helped me build my confidence and embrace who I am while still staying humble and grounded. I've been able to meet and work with a lot of individuals who are so talented and eccentric in their own ways. It's easy for it to run on you and inspire you whenever I was around them.
I wouldn't say social media, in particular, has helped my confidence. We're all aware of how easy it is to portray ourselves a certain way that perhaps isn't who we actually are and I'm not naive or new to that. It's cliché to say but it's truly stupid to think you have someone figured out based on what you see on social media. My confidence ultimately comes down to self-awareness, knowing my qualities, talents, strengths and weaknesses.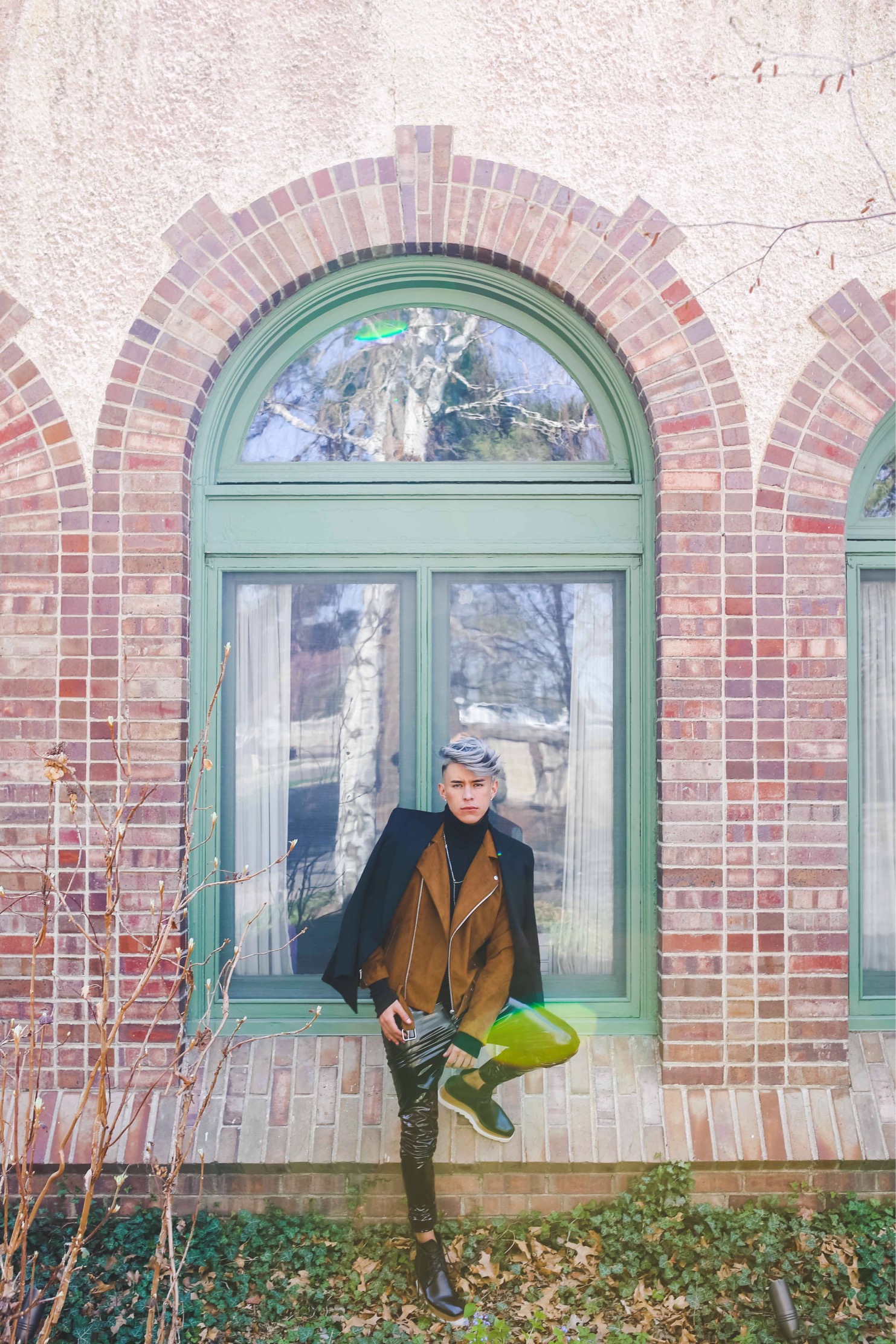 303: Who inspires your look and what are your must-have pieces that embody the "badass" in your wardrobe.
EO: I got a few people that inspire me for sure. I will say though, they're not people that are actually in the fashion, they're more so in the music industry. Unlike people in fashion whose style is continuously evolving, I think musicians tend to find their identity in fashion and stick to it and that's one thing I relate to. The greats, Bob Dylan's simple sharp style, Jim Morrison and his leather pants and of course David Bowie's overall look. Male or female I take inspiration from both. I remember watching Lykke Li perform for the first time. I watched her come out on stage in an all-black outfit, wet hair slicked back. She looked so strong and somewhat intimidating in a black biker jacket while singing such beautiful, melancholic songs. Thinking to myself I want to look like her. I want to evoke that sense of mystery and power.
As far as designers go, Tom Notte and Bart Vandebosh from Les Hommes take it for me. Their collections are always the epitome of badass yet so sharp and elegant.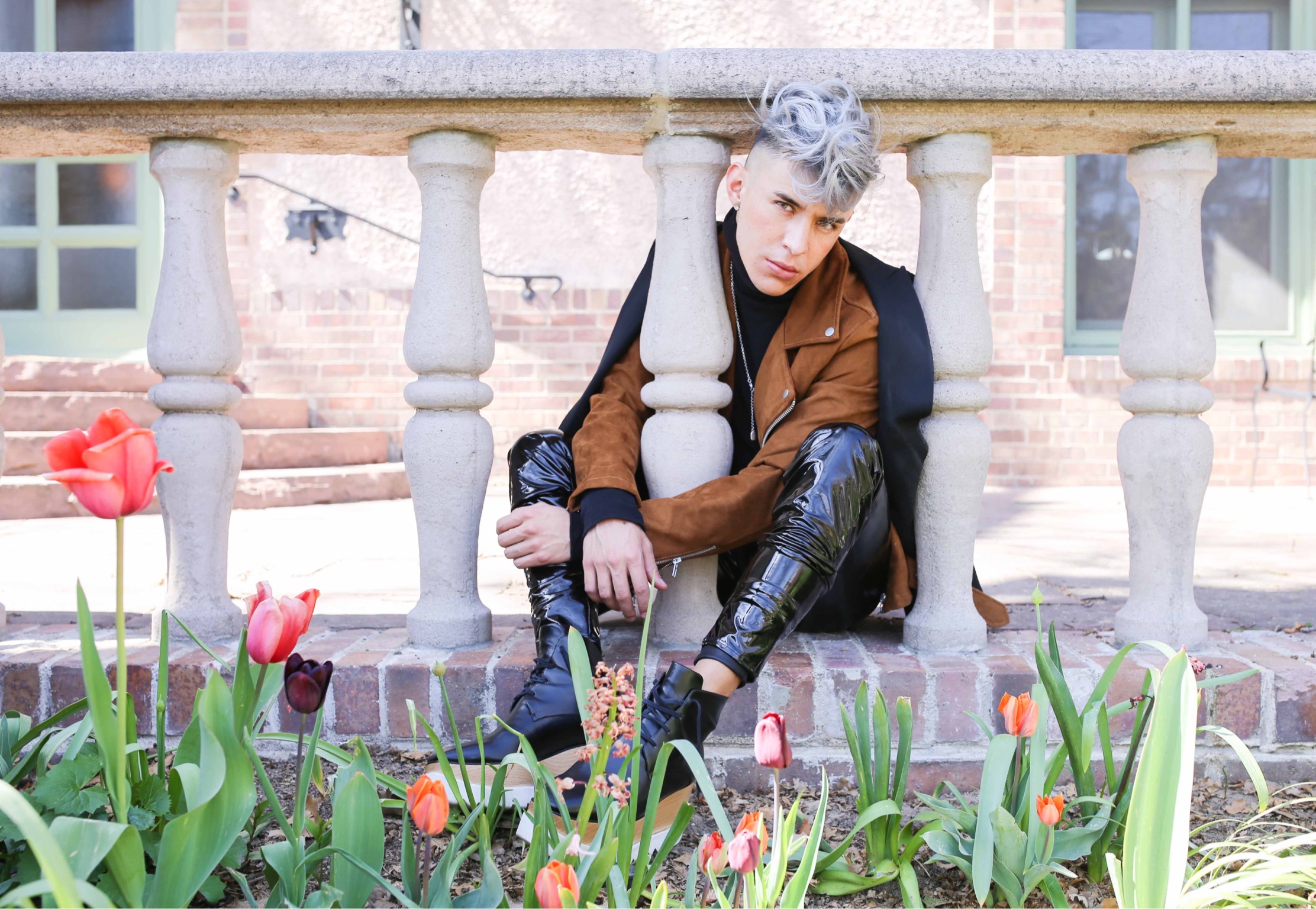 303: Your style is always on the point, but you have another sense of expression — art. How did you get into it and what is your medium of choice?
EO: I've always been creative since I was little. Obviously, my forms of expression have evolved to the way I dress and carry myself but it all definitely came from art which I'm still very passionate about more than anything. I started to explore charcoal a while ago and it sort of became my main focus when I took advanced art classes. I fell in love with how dark, yet soft, it was. Even the way it moved and blended into bristol paper, it became my favorite. I use micron pens for smaller intricate details and blend it with charcoal. It creates a nice depth in contrast between the two and the figures become more 3D.
This slideshow requires JavaScript.
303: Your art is sharp and invokes feminine energy. What influences your work?
EO: That's definitely the idea. Right after high school, I started showing my work in a gallery and it was the first time that I was able to see my work altogether. The connection between them was undeniable. My collection of work has been one continuous story ever since, separate pieces but still connected. I love that you brought up femininity because it's a huge part of my work. It was never my intention to create art that reflected today's society but I think it's important to do so especially now. The power of women shall be celebrated and it overjoys me that I subconsciously transmit that in my work.
The first theme I came up with was the correlation between women from the past and women from the future. I mix that idea with current and vintage technology. They're so powerful that they sort of became bionic. I get so caught up in the past and the Victorian style that I suddenly create some type of homage to historical steampunk elements. Sometimes people describe my art the way they describe my style — masculine and feminine all in one. There really isn't any boundaries or stereotypes anymore. I'm proud to represent my artwork in such a way.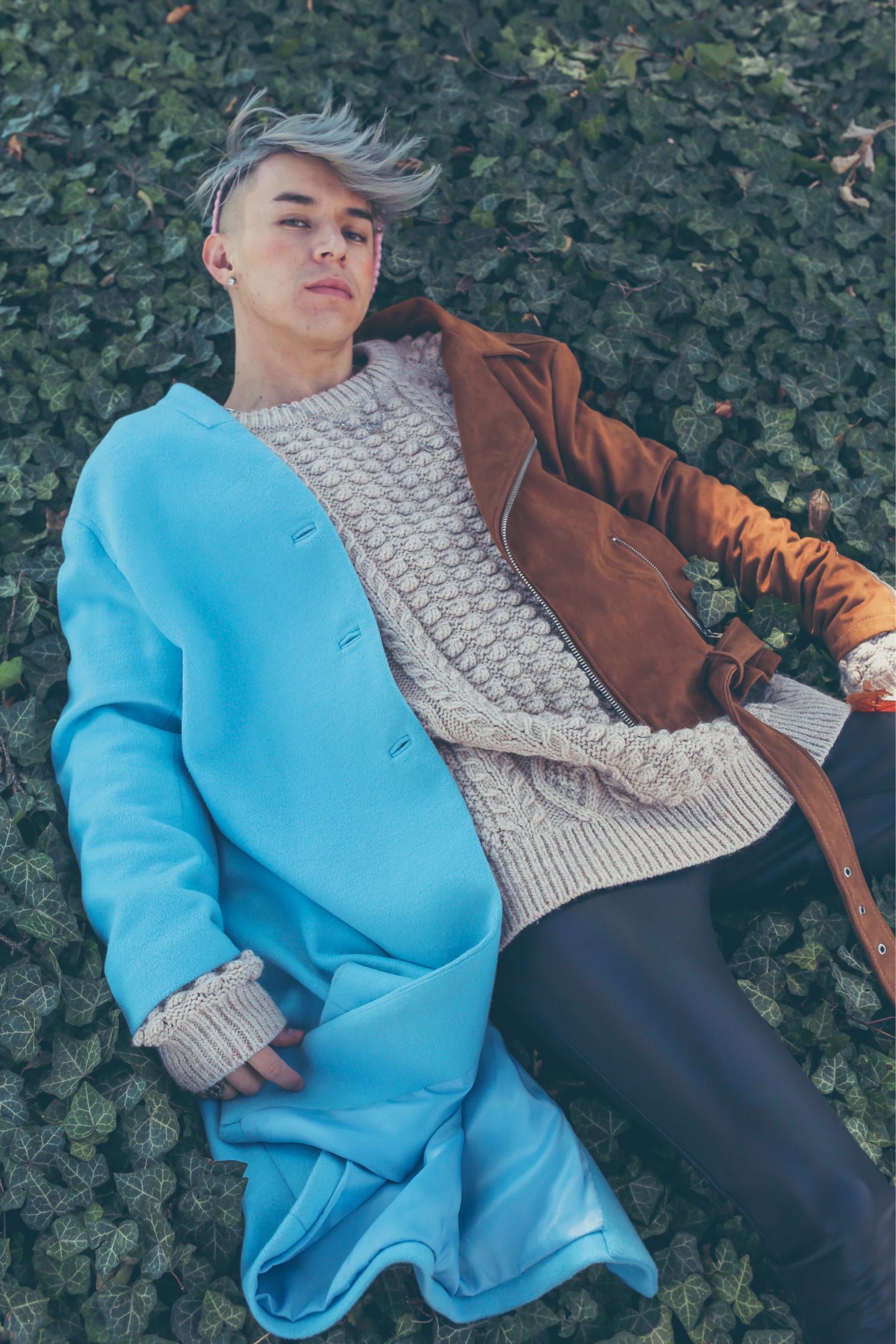 303: How far do you hope your art will take you?
EO: There really is no limit to that. I was once approached by a man and with his wife at a restaurant and asked me if I was an artist, he said the energy I evoked was special and said "in a world like today art will win over anything, we need more of that and less politics." It really struck me to hear that coming from a businessman who said had no artistic ability but endless appreciation for it. I'm obviously aware that there are still people out there who think nothing of it, who think fashion and art are stupid and "unprofitable."
I always say at the end of the day we all chose the path we want to take. Whether you want to be miserable and have a job you hate only because it pays well or take a chance and explore what you're truly passionate about. I feel like I'm doing that — I'm choosing to take a chance and go with whatever comes at me. I'm not expecting wealth or fame and all that jazz, I just want to be content and proud of my work and I feel like I'm already there but I want to keep going, I don't think I'll ever stop, like I said, there really is no limit.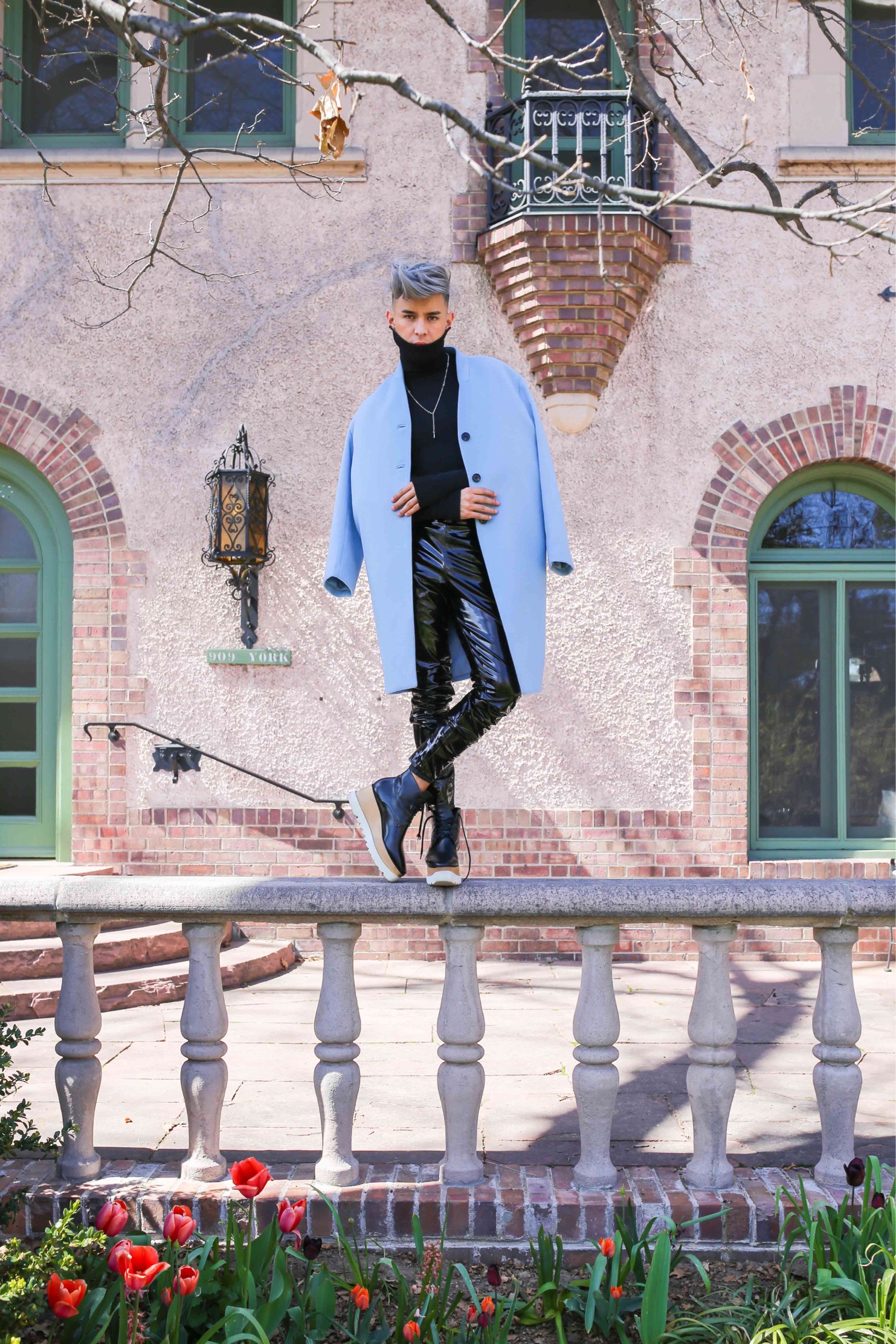 Photography by Danielle Webster.