Summertime is all about fresh looks, fun styles and bold colors. And while clothes, makeup and hairstyles are an expression of art, so are nails. Cue VANITY PROJECTS — a nail salon crossed with an art studio.
Based in NYC and Miami, VANITY PROJECTS transforms a regular salon visit into an experience. Pairing high-end nail art with video art programming, VANITY PROJECTS creates one-of-a-kind custom manicures while showing contemporary videos that challenge the way people experience video. The videos feature artists "who specialize in a variety of different techniques and foster the exchange of ideas and practices with [the] core team of artists."
Come this July, you'll be able to get this one-of-a-kind manicure done right here in Denver. VANITY PROJECTS is teaming up with ATC | DEN to bring a pop-up shop to the Mile High City on July 20 and 21. This pop-up can be added to the already impressive lineup of events the company has already done including, Coachella, Soho House, Nike and Dior. And you can be added to their impressive client list, among celebrity clients like Gigi Hadid, Demi Lovato, Zoe Kravitz and Madonna — just to name a few.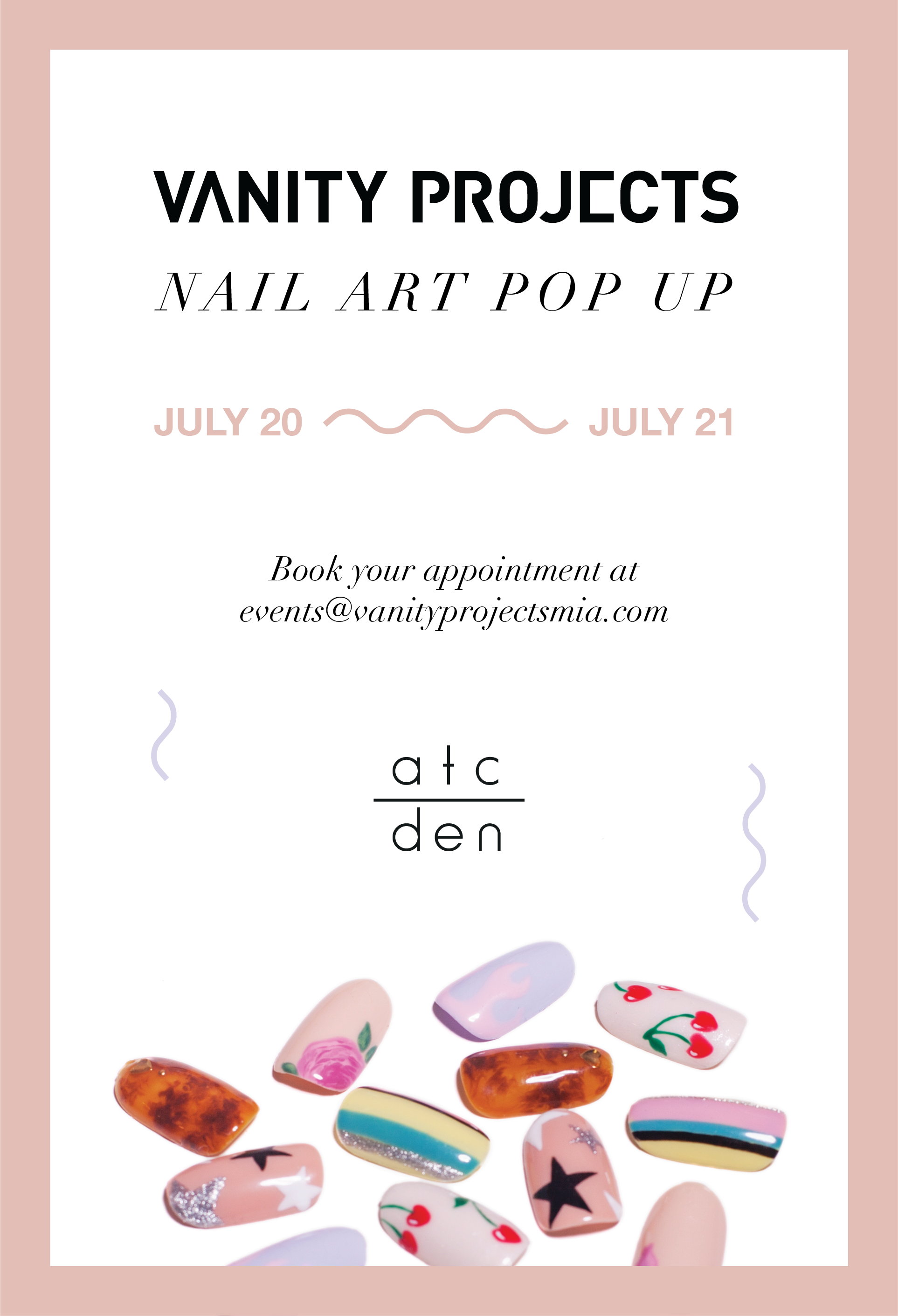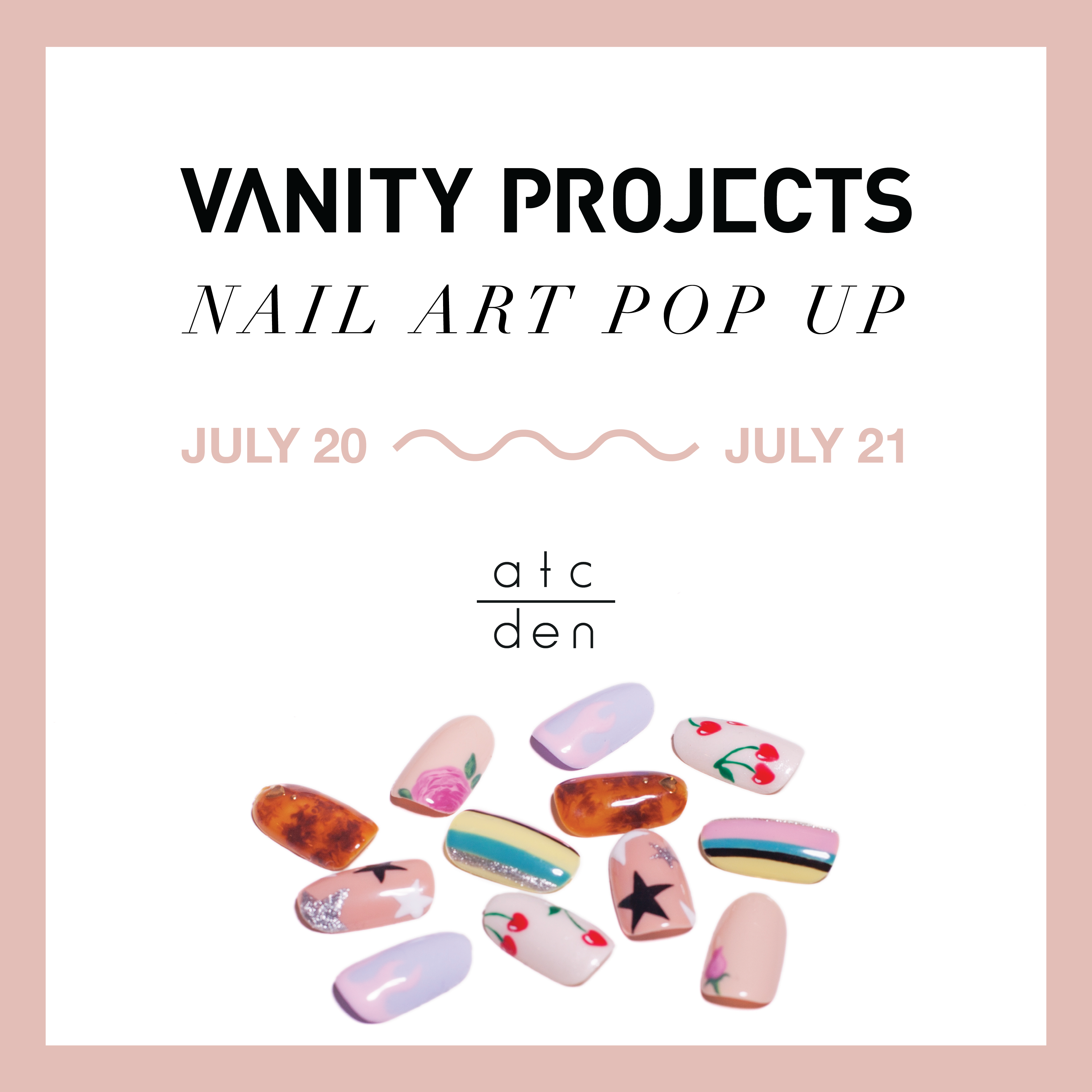 But these manicures aren't your standard acrylic or gel (although they offer that too). International nail artists travel to VANITY PROJECTS to bring their own designs and transfer them onto the surface of a nail: from pops of colors and lines to graphic images.
However, there are some guidelines to keep in mind before booking an appointment. The first being, you must book an appointment. You must use a credit card to book the appointment and pay the $100 cost up front. The nail designs available at the pop-up is based on pre-chosen designs and can't be mixed and matched with other designs. For Denver, you can select from cherries to roses, to flames, tortoise shell, stars or stripes (see above flyer). If you need to cancel, you can do so without getting charged up to 48 hours before — but if you cancel within 48 hours or show up 15 minutes late you can kiss the $100 goodbye. 
For more information and to book an appointment, contact [email protected]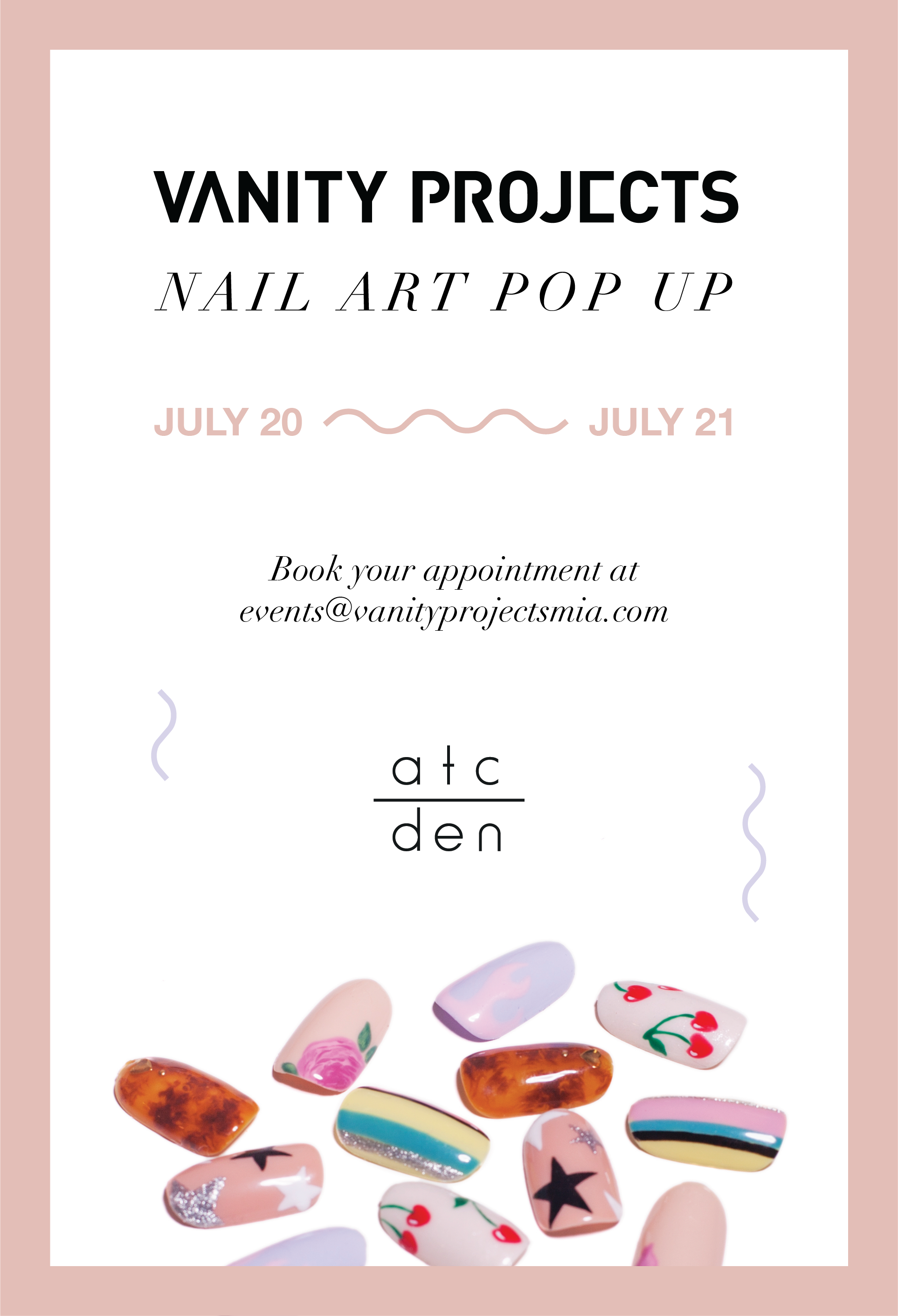 VANITY PROJECTS Nail Art Pop-Up at ATC | DEN is July 20 and 21 and is located at 3420 Larimer Street, Denver, Colorado.