–
Denver is nearly halfway through the city-wide intervention known as Happy City: Art for the People. There have been Happy Cloud launches at the Denver Art Museum, the McNichols Building and Red Rocks. Billboards are painted pink and screens in downtown play artistic videos between commercials. The Emotional Baggage Drop at Union Station has received mixed reviews (and will be closing up on Sunday) and discussions with experts in happiness have enlightened some. And for the next few weeks, anyone can have the chance to hear insider thoughts from the artist who inspired it all, Stuart Semple, at the "Happiness HQ" in downtown.
–
–
The headquarters of the Happy City transformation has landed at the new micro-district, Dairy Block until June 20, with help from local partners NINE dot ARTS, Sage Hospitality and McWHINNEY. Located on the corner of 19th and Blake Streets, "Happiness HQ" is like a recess for adults — something to take away from the stress and bustle of downtown Denver. The corner plot is filled with items or tasks to bring visitors to the present, and the airy and well-lit space serves as a perfect backdrop for that task.
–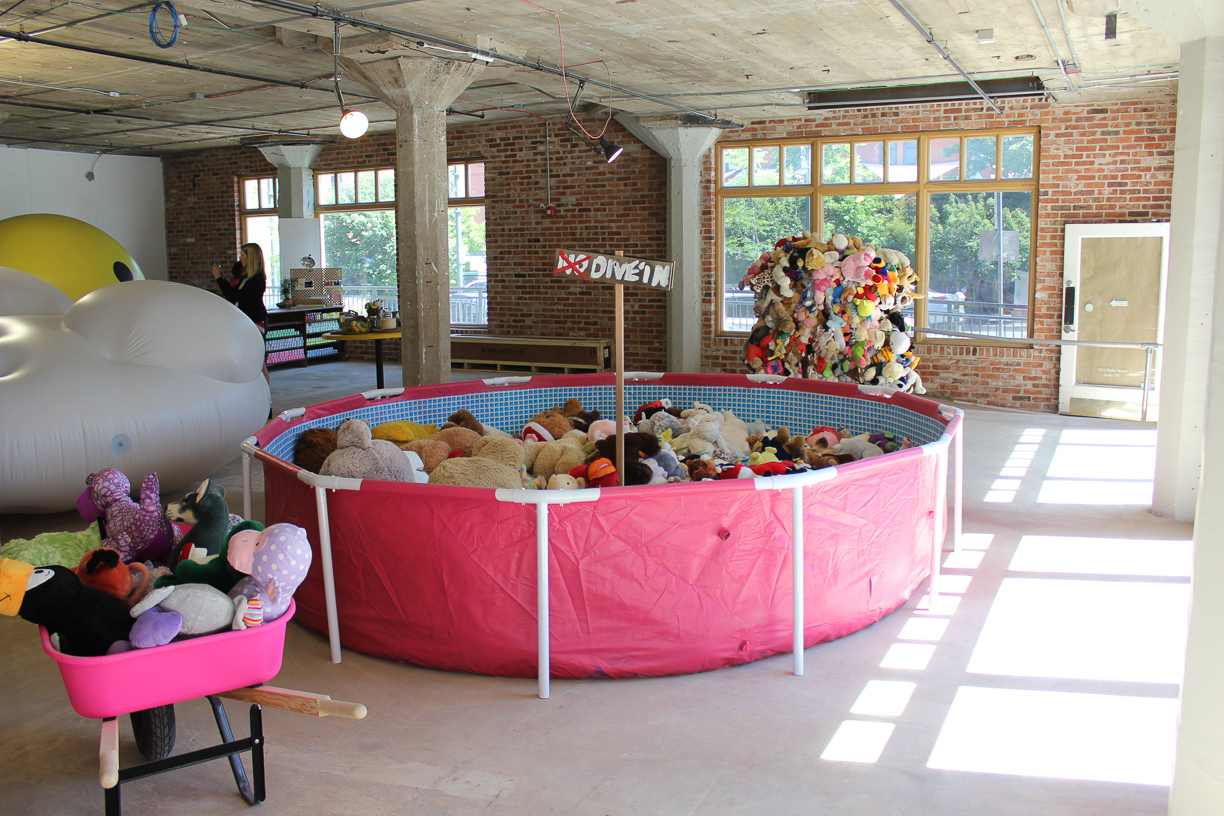 –
Large objects like an inflatable giant smiley face and an inflatable dance floor immediately alert anyone who walks inside that "Happiness HQ" won't be a normal experience. Alongside those installations, an above ground pool filled with stuffed animals invites visitors to dive in and to bring their own teddy to contribute. On the back wall, a row of signature Colorado paint colors like "Red Rocks Red," "Big Sky Blue," "Casa Bonita Pink" and "Electric Herb Green" created by Semple provide the color palette for the adult coloring stations. And from 10:30 a.m. to 6 p.m. Tuesday through Saturday, anyone can stop by to enjoy the oasis and also have a chance to speak with Semple — though it's not exactly in person.
–
–
–
Though the main room of "Happiness HQ" is lighthearted and fun, a small back room takes visitors into a realm of science-fiction with an installation titled IMPERFECT HUMAN. Through a bizarre holographic technology that we can best explain as a double-sided projection, visitors can see and sometimes speak with Semple. Sitting in a single chair in front of a semi-transparent screen, you are able to see Semple sitting cross-legged in front of you, hovering in mid-air — imagine the hologram of Princess Leia in Star Wars. 
The somewhat eerie part? He can see you as well — that is, when he isn't asleep or away doing other artistic endeavors. And though there's a delay when you ask him a question — he is, in actuality, sitting in a dark box in England — it gives you the opportunity to have a one-on-one conversation with someone deeply concerned about spreading happiness. When he's not there, a pre-recorded version will still play with Semple offering words about isolation, anxiety and happiness — giving viewers a glimpse of the artist's personal side. And that, in itself, is a work of art.
––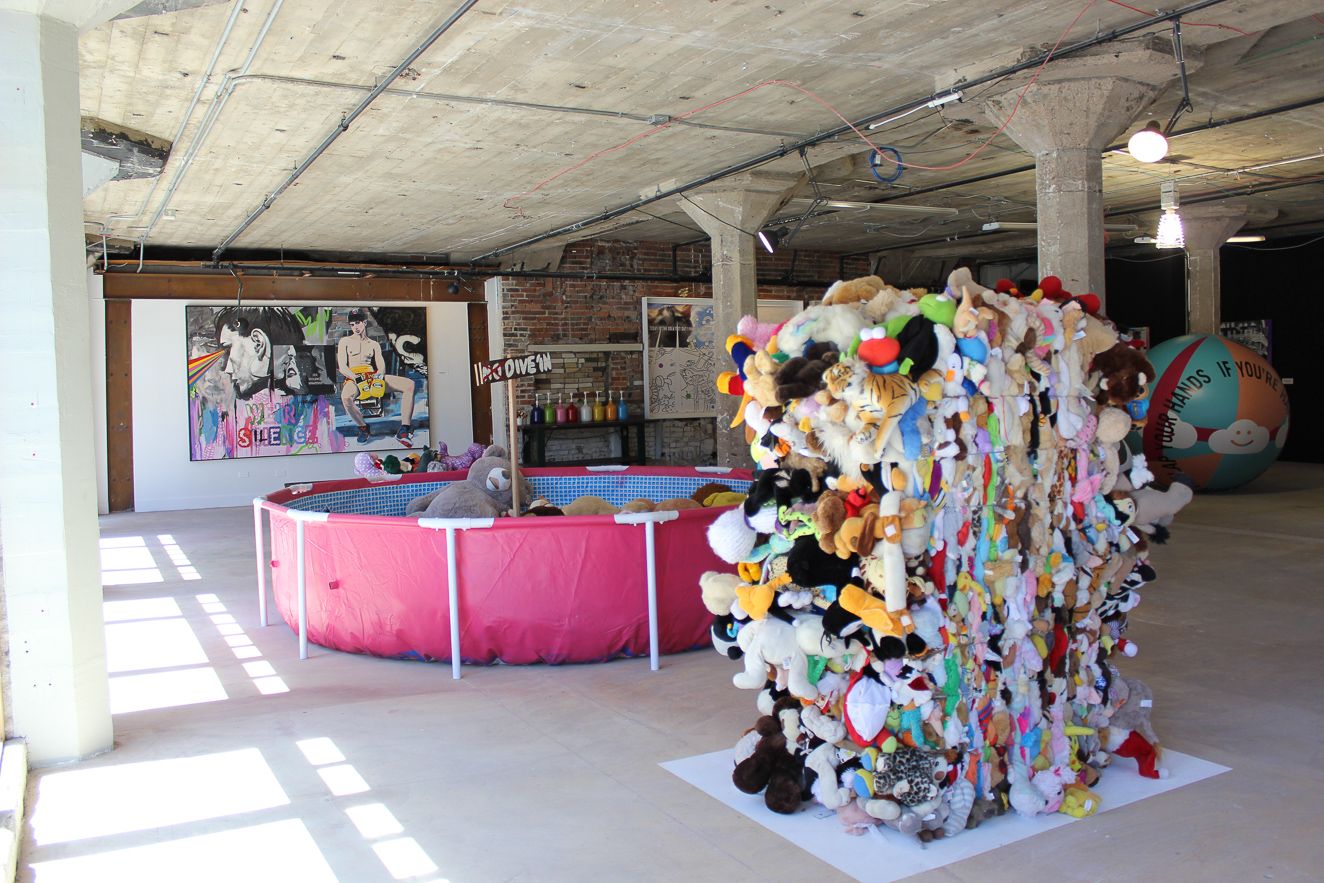 –
"Happiness HQ" is located at 1855 Blake Street, Suite 101 and is open Tuesday through Saturday, 10:30 a.m. to 6 p.m. until June 20, 2018.

All photography by Cori Anderson