The 303 Music Vol. 1 vinyl-record launches in Denver two weeks from today so we decided to talk with Andrea Viarrial-Murphy of Youth on Record to discuss the album, Youth on Record's own compilation albums and other innovative ways the local organization fosters success through music for at-risk youth.
Because Youth on Record rocks and because 303 Magazine believes in what they're doing, we are donating 80 percent of our record profits to the innovative organization. With programs that serve more than a thousand teens in the Denver area, Youth on Record creates a pivotal point in those teens' lives who may otherwise lack the opportunities, means or support. But, Youth on Record does not do all of this alone — they partner with established local musicians, the Denver Housing Authority, public schools and philanthropists, providing a shining example of an entire community at work for a common cause.
–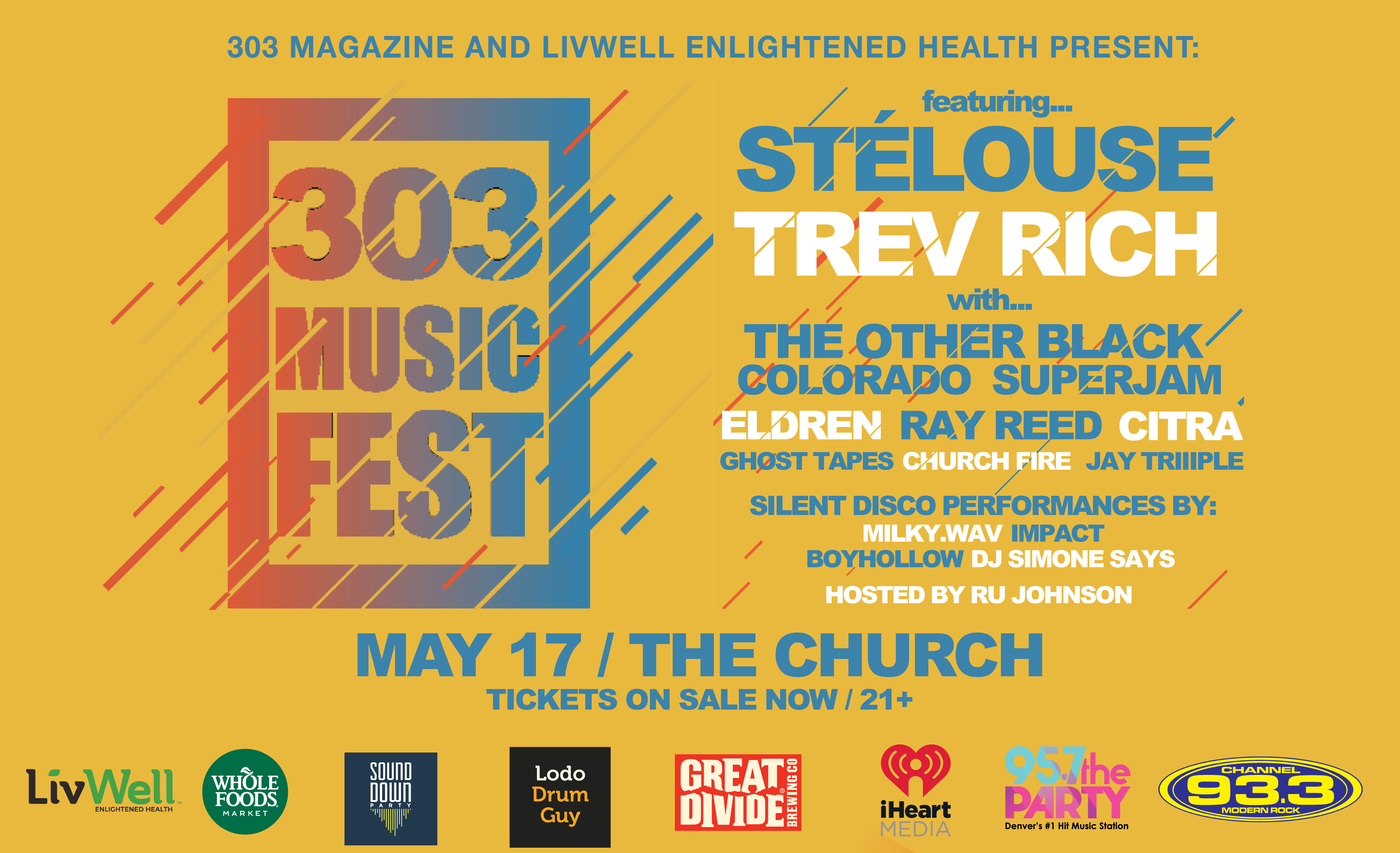 303 Magazine: What excites you most about being involved with 303 Music Vol. 1?
Andrea Viarrial-Murphy: We are so excited about this amazing partnership with 303 Magazine. It's extraordinary to see so many local entities coming together to support our mission at Youth on Record. This is also perfectly in line with our Music Ambassador program we launched this year. Our Music Ambassador program was created to showcase how artists and musicians support Youth on Record in every area of the organization.
303: Do you have a song on the album you're particularly fond of? 
AVM: This album is so unique and really highlights a little bit of our amazing music scene. No favorites over here! We love the overall flavor of the album. The artwork is rockin' too!
303: Youth on Record also puts out compilation albums. Tell us about those.
AVM: Our YOR Sessions have a few layers to them. We work with artists touring through Denver and invite them down to our studio for a two-four hour session with our students. This is very much like a teaching-hospital model. Our young people are learning everything from setting up the studio, loading the musicians in, hooking everything up, recording the track, and mixing and mastering the song for our compilation album. We always have at least one student interview them and often times the artist incorporates our youth into their song. The artist gifts at least one song for us to use for our album.
We release a compilation album every year which we sell to raise money for our programs. We have had artists from all over the United States and Haiti representing a variety of genres. YOR Sessions Volume 3 will be released this year at our 10th Anniversary Celebration and fundraiser [on] October 13 at McNichols Building.
303: The 303 Music Fest full lineup just dropped. Is there a musician you're really excited to see?
AVM: We always love a good lineup that showcases a variety of talent. One performance we are excited to see is The Other Black's Colorado SuperJam! Wesley Watkins is one of our partner artists at Youth on Record and we are excited to see who he brings on stage. Of course, we are excited about the full lineup as well! We are excited to see some of Denver's best of the best come together for this magical night.
303: The Youth on Record Block Party is coming up — tell us more about what you have in store for the event.
AVM: Yes! We are so excited about our block party this year. It's the third annual, and we have added some new things to the day. This year we are partnering with the Denver Housing Authority and Mariposa on their Health and Wellness Fair — this will be included in our block party, 10 a.m. to 3 p.m. They will be offering free screenings, a variety of booths, yoga, Zumba and more. We are also cross-promoting the grand opening of the Food Bridge International Marketplace which will be right across the street from Youth on Record. Food Bridge International Marketplace is a place where immigrants will have an opportunity to share their culture and their passion with people through food.
Go here for tickets to 303 Music Fest and here to pre-order a copy of 303 Music Vol. 1. 
Go here to learn more about the Youth on Record Block Party on May 26. You can learn more about YOR Sessions Volume 1 and 2 here. To view all of the artists who have done a YOR Session, click here. Youth on Record will also be at the 303 Magazine Vinyl and Brunch Pop-Up event at Ratio Beerworks this Sunday, May 6.