303 Magazine is hosting our first-ever music event this year on May 17 — 303 Music Fest presented by LivWell Enlightened Health. The event will take over four rooms in Church Nightclub including two stages, a silent disco room and a musician meet-and-greet room. In addition to the silent disco and local showcase, the fest is also a record release party for 303 Music Vol. 1.
This slideshow requires JavaScript.
The local music showcase will feature solo performances by a dozen Colorado musicians plus a Colorado SuperJam where many more local artists will jam out together on one stage. Not to mention, there will also be a musician meet-and-greet room where artists on and off the lineup will stop by to say "hi" and sign copiesof 303 Music Vol. 1. 

The lineup includes four 303 Award winners including Best Local Rock Artist, Best Local R&B Artist and Best Local Hip-Hop Artist. Here's your chance to catch all three — and then some. Check out details about the musicians on the lineup below and be sure to grab your ticket to the first ever 303 Music Fest.
Go here for tickets to the release party 303 Music Fest presented by LivWell Enlightened Health.
Go here to RSVP to the Facebook event where we will keep you updated on release details, 303 Music Fest and more.
Go here for 303 Music Vol. 1 presale.
STéLOUSE
A producer, performer and artist, STéLOUSE (pronounced "stay loose") started his musical career as a guitarist in rock bands. Now, he's making a name for himself with electronic beats that bend genres. The electronic gig started in Denver in 2014 and was quickly blasted into popularity on SoundCloud. Now, STéLOUSE has over 74,000 followers on SoundCloud and will be one of those musicians Denver can lay claim to when he gains international popularity. And he will. With songs like "Sociopath" that perfectly meld body-moving beats with meaningful lyrics and fun whistles, STéLOUSE knows how to bring people from all different backgrounds together in a trance-like musical powwow. – Cori Anderson
Trev Rich
303 Award Winner: Best Local Artist (2016-2017), Best Local Album (2016-2017)
303 Award Nominee: Best Local Hip-Hop Artist (2017-2018)
The international and national music scene has experienced many chart-topping artists to come out of Denver. From folk-rockers like The Lumineers to Nathaniel Rateliff & the Night Sweats, Flobots and GRiZ, The Mile High City is no stranger to talent. Big name hip-hop artists, however, have not been prevalent thus far in the city's history. And Trev Rich is changing that.  In 2015 after releasing Heights 3, he joined the Summer Jam stage with Kendrick Lamar, Iggy Azalea, Juicy J, Tech N9NE, Kid Ink and August Alsina at Fiddler's Green Amphitheatre. The local rapper went on to sign with industry giant Cash Money Records in 2016, and now, he's headlining 303 Music Fest. – Cara Chancellor
The Other Black Colorado SuperJam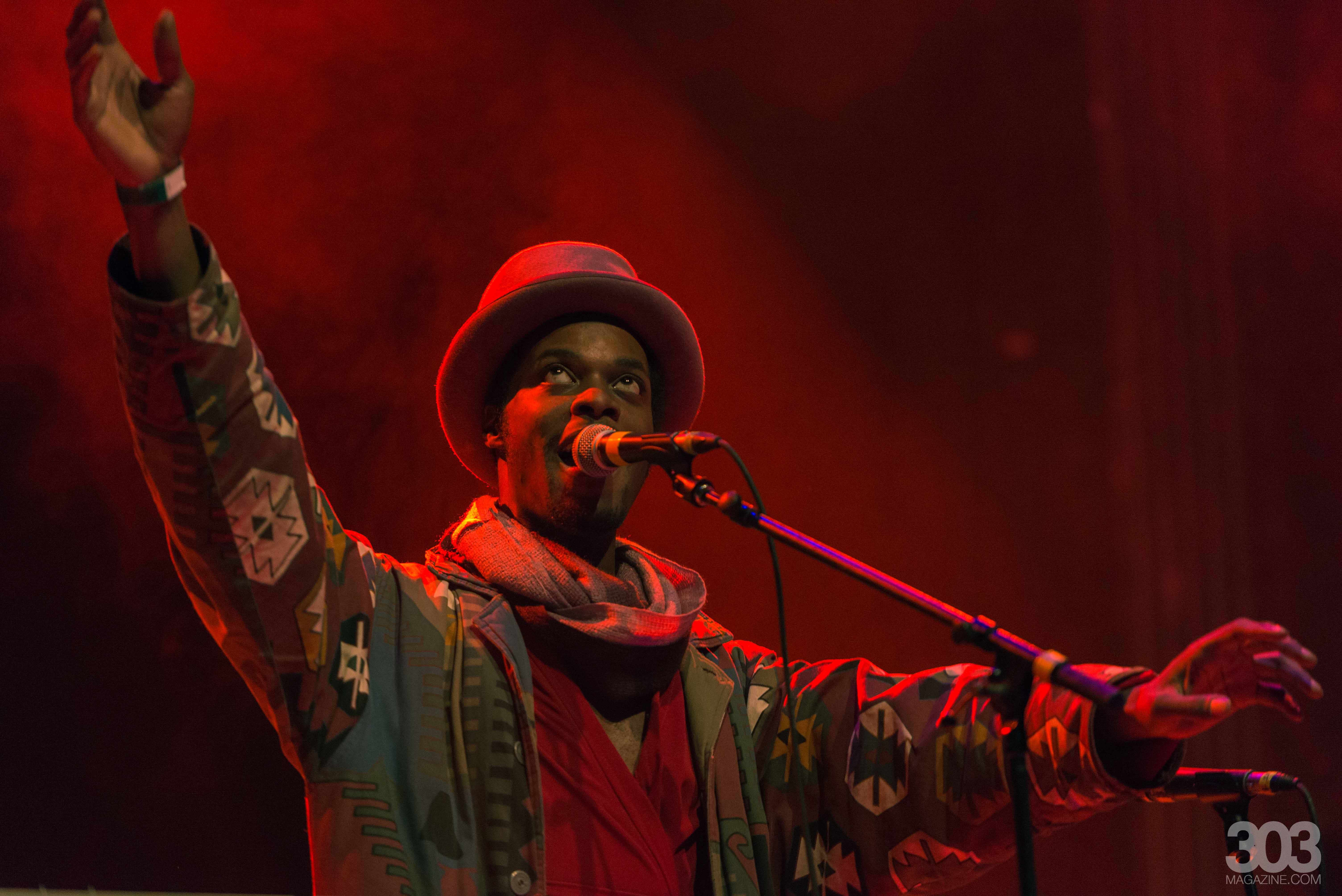 The Other Black, the genre-bending group spearheaded by Wes Watkins, formerly of The Night Sweats is as much a conglomeration of styles as it is Denver musicians. Regularly performing in many Denver locales, the group is soulful and eclectic, rapidly making a name for themselves in the Denver area and beyond. The Other Black's 303 Music Fest SuperJam performance will raise their collaborative inclinations to another level, as they adopt other Denver musicians of all walks for a star-studded affair. There will be fresh originals, covers and surprise guests to boot. –  Kori Hazel
CITRA
303 Award Winner: Best Rock Artist & Best New Album – Fan Favorite (2017-2018)
With the release of their latest EP Mr. Copacetic debuting just last month, CITRA has already formed a memorable impression on 303 Magazine and Denver alike. Serving the Mile High City with a vigorous rock 'n' roll that we've all been craving, the four-part ensemble debuted in Colorado back in 2016 and has released over a dozen songs since then including, "Ocean," "Air" and "That's What She Said." With elements of grit-rock and folk, the band dares to touch numerous genres in a way that still harmoniously works, and we are undoubtedly stoked to see them so soon at our festival. – Kait Starr
Eldren
So, what can we expect from Eldren? According to their Facebook, prepare for "a psychedelic dream rock super pop soundgasm that will grip your eyes and ears and leave you trembling with a sense of wonder and want." Um, yes please. This fivesome arrived on the Denver music scene in October of 2015 with their album Welcome to Deathville, a rare and raw dystopia where listeners can enter if they choose to dare. Will you join Davey B. Gravey down the rabbit hole or stay in your safe, yet boring, bubble? The choice is up to you. – Kait Starr
Ray Reed
303 Award Winner: Best Hip-Hop Artist & Best New Album (2017-2018)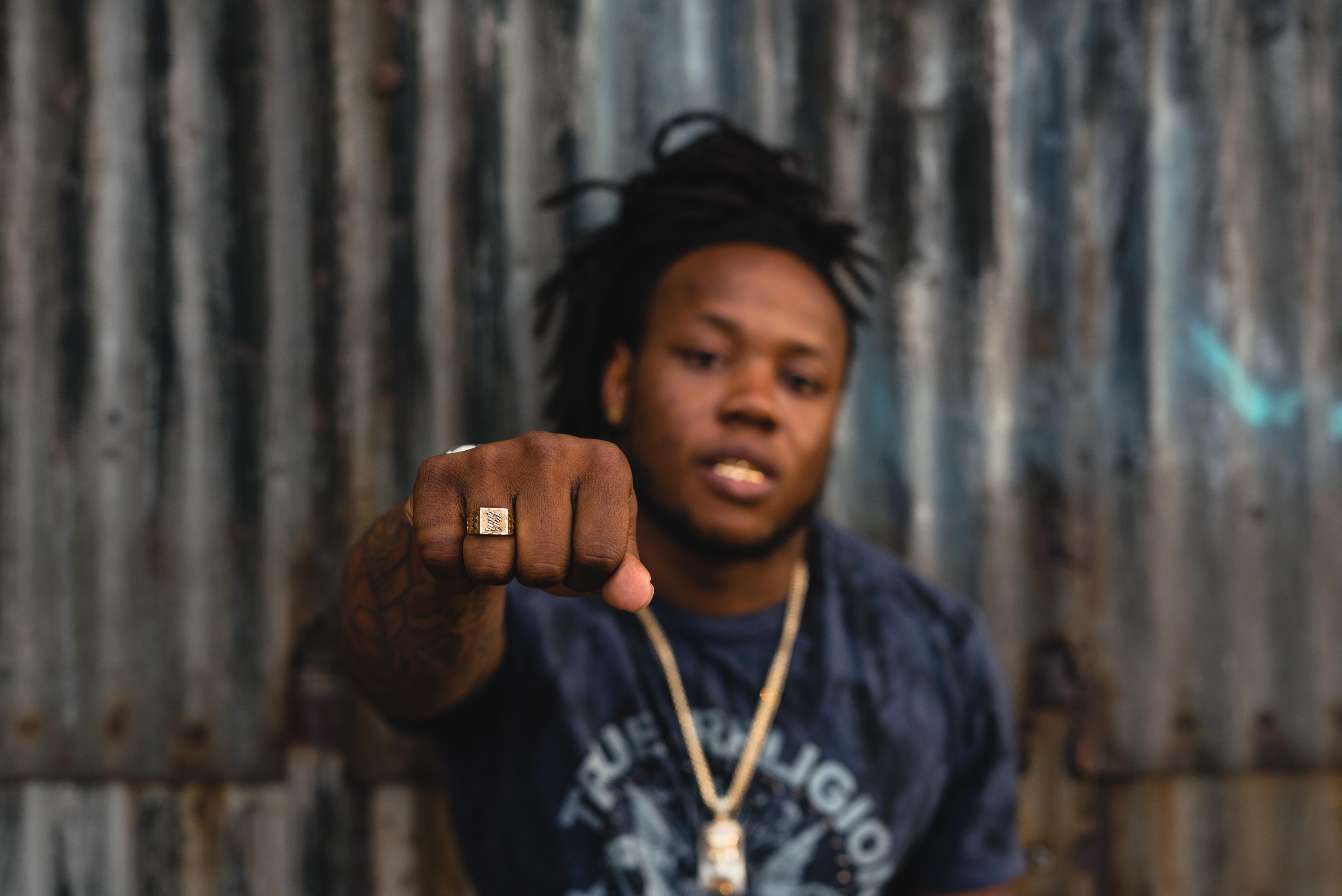 Performing at 303 Music Fest is yet another burning-hot Denver rapper. Ray Reed has been spitting rhymes for nearly seven years. The Colorado native has been known from the beginning for down-to-earth lyrics and raw honesty in his rhymes. Since that humble beginning, he's come a long way. Reed released Pac Man in 2017 and went on to headline the Bluebird. Now he's coming to light up 303 Music Fest. This local is grinding his way to the top, and his performance May 17 is not one to be missed. – Cara Chancellor
church fire
303 Award Nominee: Best Multi-Genre Artist (2017-2018)
There's something electric about the way church fire sounds and performs. Composed of a man and a woman, the Denver band manages to break the boundaries of electronic music by accentuating both their yin and yang. With guttural screams and singing, bass-heavy backbeats and a metal-inspired grunge rock vibe, church fire know how to wake a crowd up. There's a mix of earthly and apocalyptic in their grungy beats, and it's that kind of end-of-the-world-as-we-know-it atmosphere that make their shows unbelievable. Church fire has been releasing records since 2013, so if you haven't heard of them yet, go look them up and thank us later. – Cori Anderson
Impact
With many electronic artists rising from or migrating to Denver, the city has become a breeding ground for the hottest electronic music today — and Luke Sims is one of them. Formerly half of Bass Physics, but currently known by his stage name Impact, Sims is an up and coming electronic dance artist that has been making a name for himself across Colorado and beyond. He's known for mixing catchy house with electro beats and has opened for prominent local musicians. Impact's catchy beats and heavy drops have gained thousands of listeners on SoundCloud. He will be one among an array of local electronic artists lighting up 303 Music Fest this May. – Cara Chancellor
MILKY.WAV
So you want something chill but not so chill that it puts you to sleep? MILKY.WAV (Jordan Nickerson) delivers just that. His mixes offer a diverse selection of music from around the world coupled with head-popping soundtracks, reminding us that some of the best music is collaborative. There's a satisfying fusion that makes you want to dance at one moment and smoke a joint in the next. MILKY.WAV also likes to shout out to Denver in his songs, and any good Denverite will appreciate that. – Cori Anderson
Ghost Tapes
303 Award Winner: Best R&B Artist (2017-2018)
Five musicians make up Ghost Tapes — a local band who just released their first self-titled album. They've coined themselves "a modern soul band" and that description couldn't be more accurate. Ishka B Phoenix gives goosebumps with her groovy vocals that remind us of the best '70s funk singers, while Evan Ballinger melts hearts with his piano solos. Marco Garcia on bass, Nick Moulds on guitar and Will Carman on drums round out the sound and deliver a deep and powerful harmony. With just enough inspiration from '90s hip-hop and grunge, Ghost Tapes keeps you on your toes and reminds us that the best music is collaborative. Though they might be in their infant stage as a band, their first album says otherwise. Keep your eye on them and see them live for all the feels. – Cori Anderson
boyhollow
303 Award Nominee: Best DJ/Electronic Artist (2017-2018)
boyhollow (Michael Trundle) has been a staple for the Denver music scene for quite some time. The legend created the country's longest-running indie dance party titled Lipgloss — right here in Denver. Currently, boyhollow has a residency at Milk on Broadway, performing every Friday night. At 303 Music Fest, boyhollow will be curating a special lineup of indie hits for a can't-miss silent disco experience. Expect songs in the mix by the likes of MGMT, The Rapture, LCD Soundsystem, Yacht, Classixx, Cut/Copy and more. – Tyler Harvey
Jay Triiiple
Rising hip-hop star Jay Triiiple is yet another force to be reckoned with coming out of Denver. This bad ass female emcee laces her music with politics and challenges stereotypes with sharp lyrics backed by powerful beats. Her 2017 albums Who's Triiipleand Who's Triiiple 1.5 showed us that she is yet another example of the raw talent that we have here in Denver. Her presence thus far has embodied Mile High music magic to the fullest, and her performance at 303 Music Fest will deliver nothing less.  – Cara Chancellor
DJ Simone Says
A self-described "radiant child," Simone Pier (stage name: DJ Simone Says) has been brightening up the Denver music scene with her house, electro and hip-hop vibes. The Arizona State University grad has met and performed with numerous stars including Ruby Rose, 2Chainz, K Camp, SZA, Waka Flocka and Soulja Boy — just to name a few. After years of perfecting her craft, DJ Simone Says isn't taking "no" for an answer, so Denver, listen up. – Kait Starr
Go here for tickets to the release party 303 Music Fest presented by LivWell Enlightened Health.
Go here to RSVP to the Facebook event where we will keep you updated on release details, 303 Music Fest and more.
Go here for 303 Music Vol. 1 presale.

303 Music Fest is sponsored by LivWell Enlightened Health, Whole Foods, LoDo Drum Guy and SoundDown Party