With warmer weather approaching, the one thing is most of us have in common is the bags and backpacks we carry around the city. We have them on our way to work in the early morning and with us after the gym in the afternoon. We tend to carry a lot of stuff like laptops, tablets and daily essentials in our crazy schedules. We picked 13 bags that are modern and timeless. These bags are also made with precision and care which allows each to last several seasons or even a lifetime.
 WINTER SESSION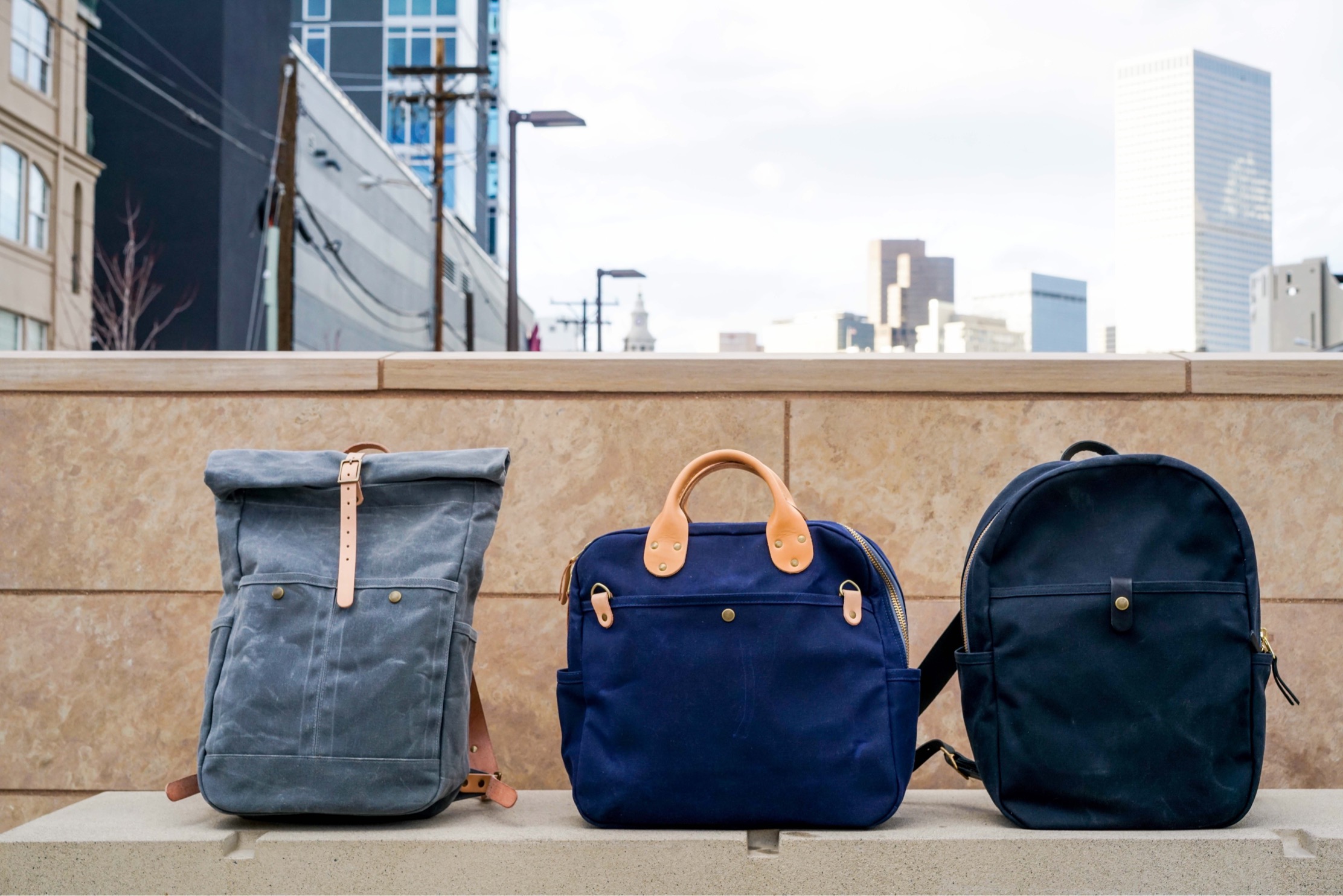 Winter Session is known for making accessories for people who care about true craftsmanship. The entire brand revolves around making each bag completely unisex with artisan techniques that bring traditional and new styles together. Founded in 2010 by Tanya Fleisher and Roy Katz, the wife and husband team became leading local designers with their own storefront in Denver. Each piece is meant to last for years. With the utilitarian style, each one will last season after season due to classic military styles that transcend the ins and outs of trends.
1. Waxed Canvas Roll Top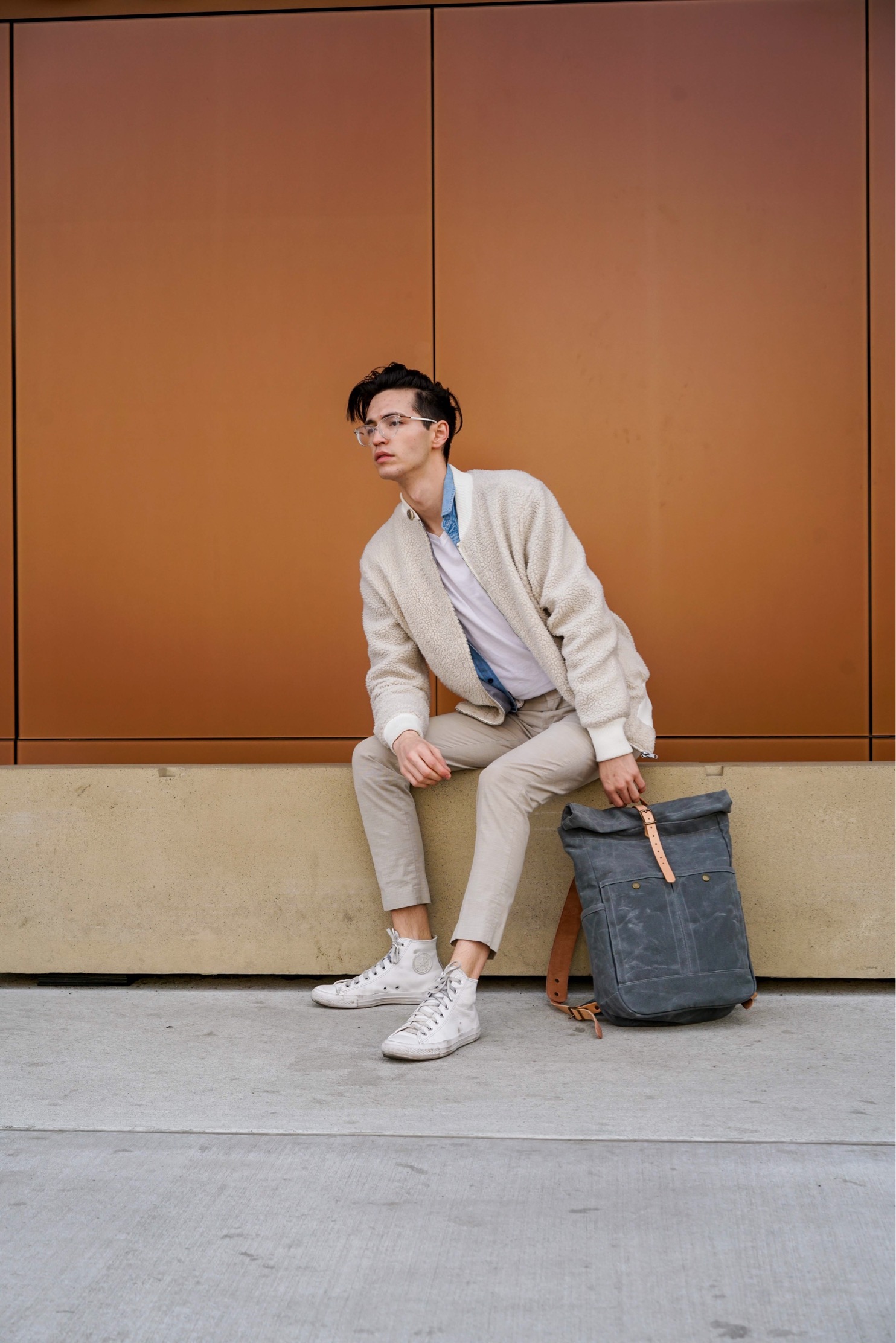 Where: Shop Here
Cost: $289 
The Lowdown: This roll-top backpack is the perfect play of old and new. The style is rugged yet modern. Made with waxed canvas that includes vegetable tanned leather detailing, this backpack is compact and sturdy enough to hold all your daily needs while on the go. The utilitarian style is durable, but also gentle enough to conform to the shape of the wearer's body.
2. Waxed Canvas Backpack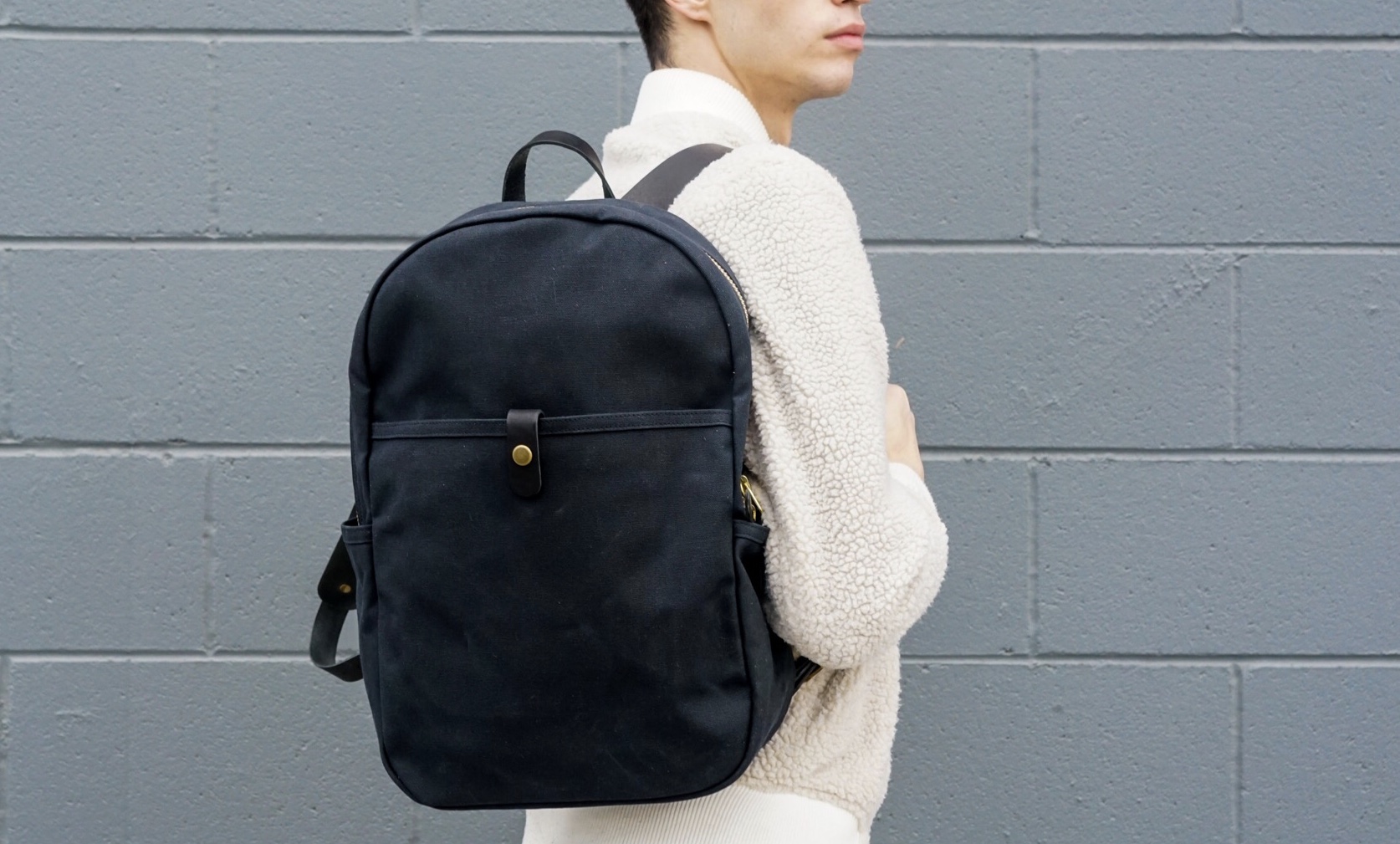 Where: Shop Here
Cost: $289 
The Lowdown: With a quilted back panel made with closed cell foam, the Winter Session backpack is built for structure and protection. Detailed with leather straps that also conform to the wearer's body and darken with time adding uniqueness. The backpack is a pure classic choice for warmer weather and any transitioning season.
3. Waxed Canvas Carryall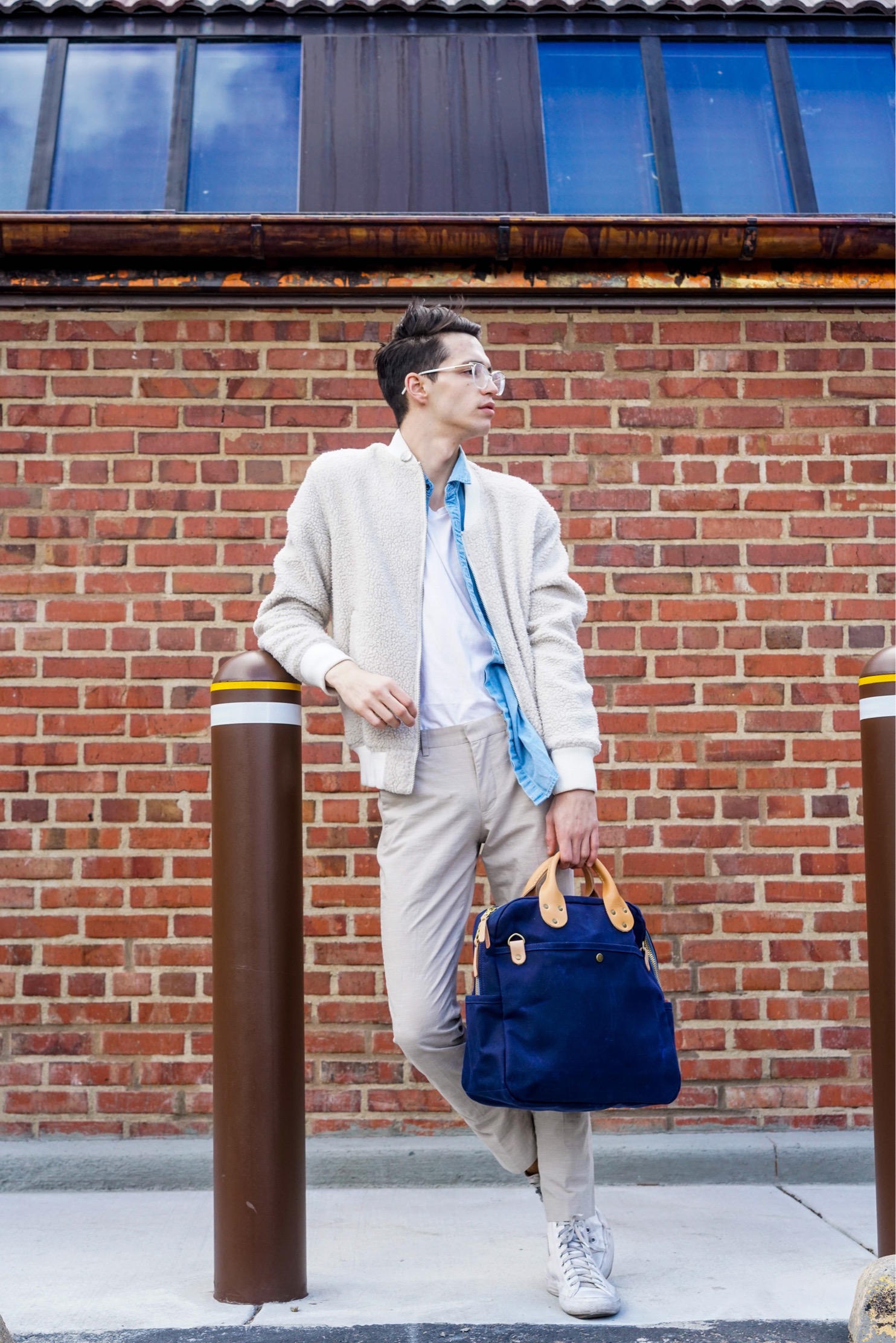 Where: Shop Here
Cost: $279 
The Lowdown: The carry-all is quite literal when it comes to carrying it all. Meant for heavy duty travel and everyday use, this particular design is meant to hold whatever you may need for the day and the night ahead. The tanned leather and brass hardware are detailed perks that lighten the aesthetic while staying true to the Winter Session design.
OTERO MENSWEAR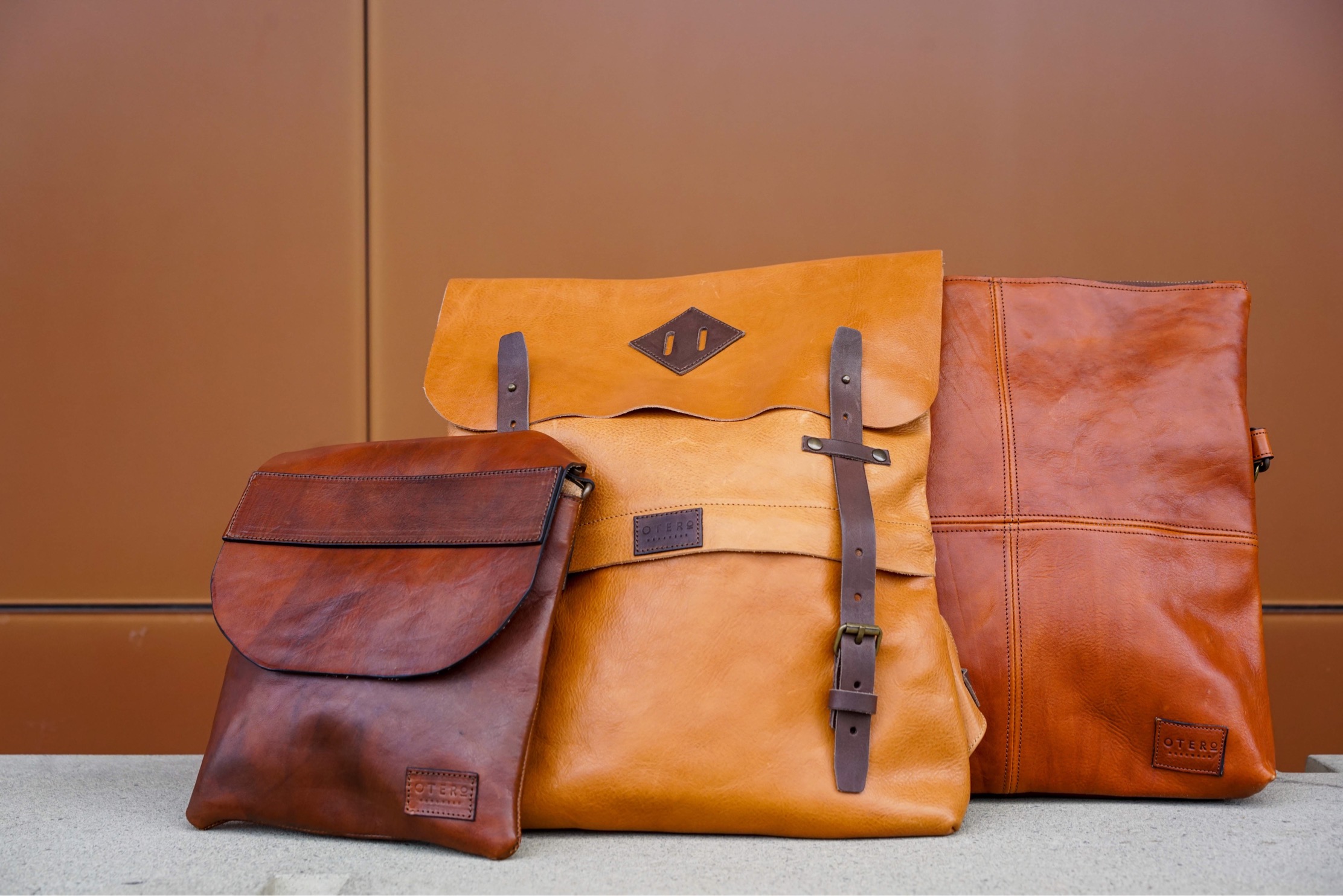 Otero Menswear is a brand that focuses on full inclusivity in men's apparel. The brand focuses on designs that fit men from 5 feet 4 inches to 5 feet 9 inches — a range of sizing that has been neglected by the industry with the usual extra small to large standards. The brand was created by lead designer Stephen Villanueva. Otero has a sleek, handsome, professional and rather minimal design aesthetic that brings the "GQ Man" out in Denver. However, what caught our eyes were the clean-cut leather bags that are reliable and functional, as well as simple and perfect for running through the city. The three bags below represent what Colorado is at its true heart — American casual.
4. Classic Commuter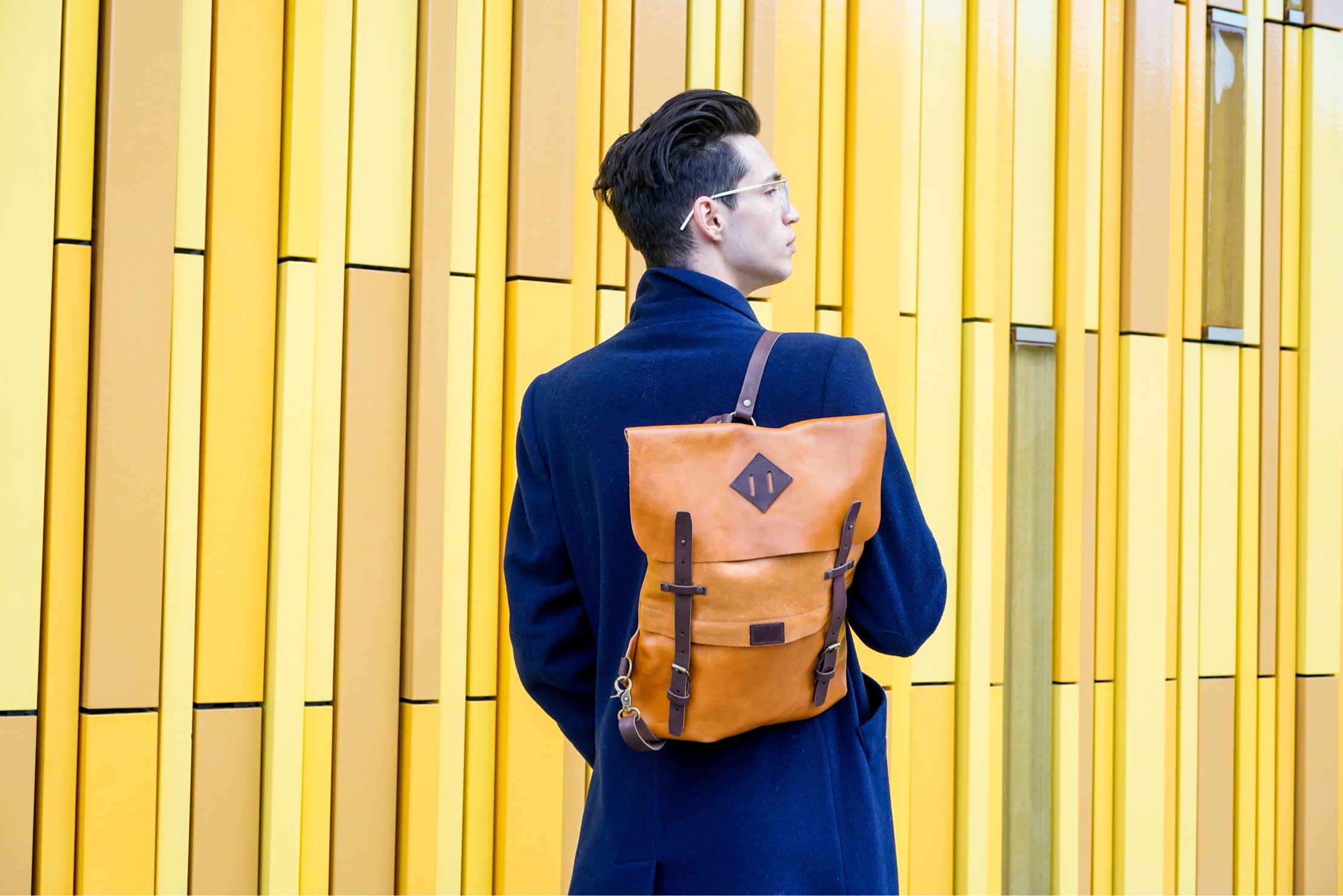 Where: Shop Here
Cost: $219
The Lowdown: The Otero Commuter is a significant design within the local brand. The classic style is professional and maintains Otero's design aesthetic. The soft and durable full-grain leather bag will age with grace as the wearer continues to use it. The bag itself is naturally pigmented and has dark brown dyed detailing in its strap finishes. It fits both laptops and tablets as well as essentials for everyday travel.
5. Swank Crossbody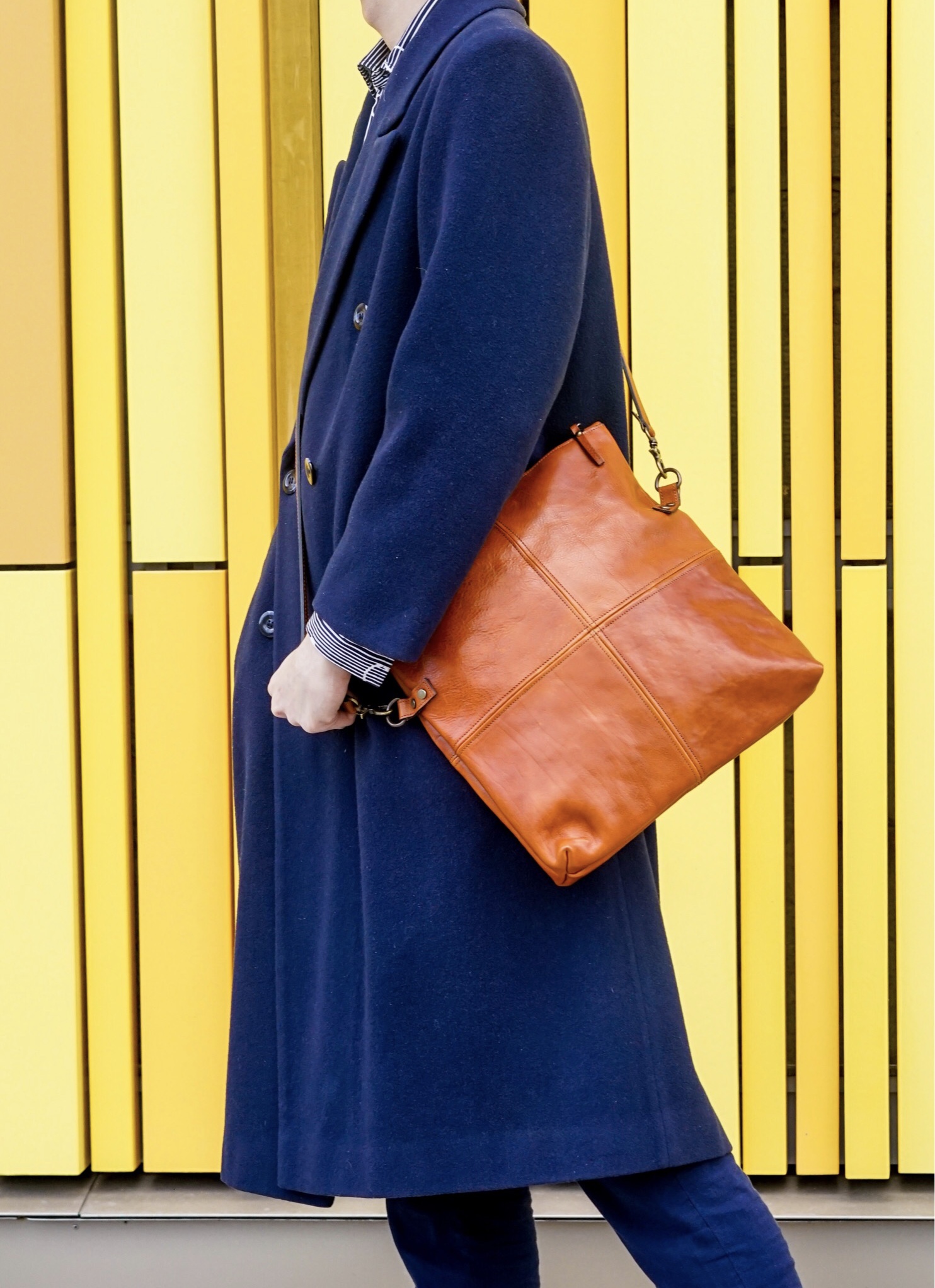 Where: Shop Here
Cost: $229
The Lowdown: Cross-body bags are always sophisticated and with this full-grain leather bag, that's exactly what you'll get. Capable of fitting a 13-inch laptop and other essentials, this bag will elevate your look with the most simple strides of design and aesthetic.
6. Minimalist Crossbody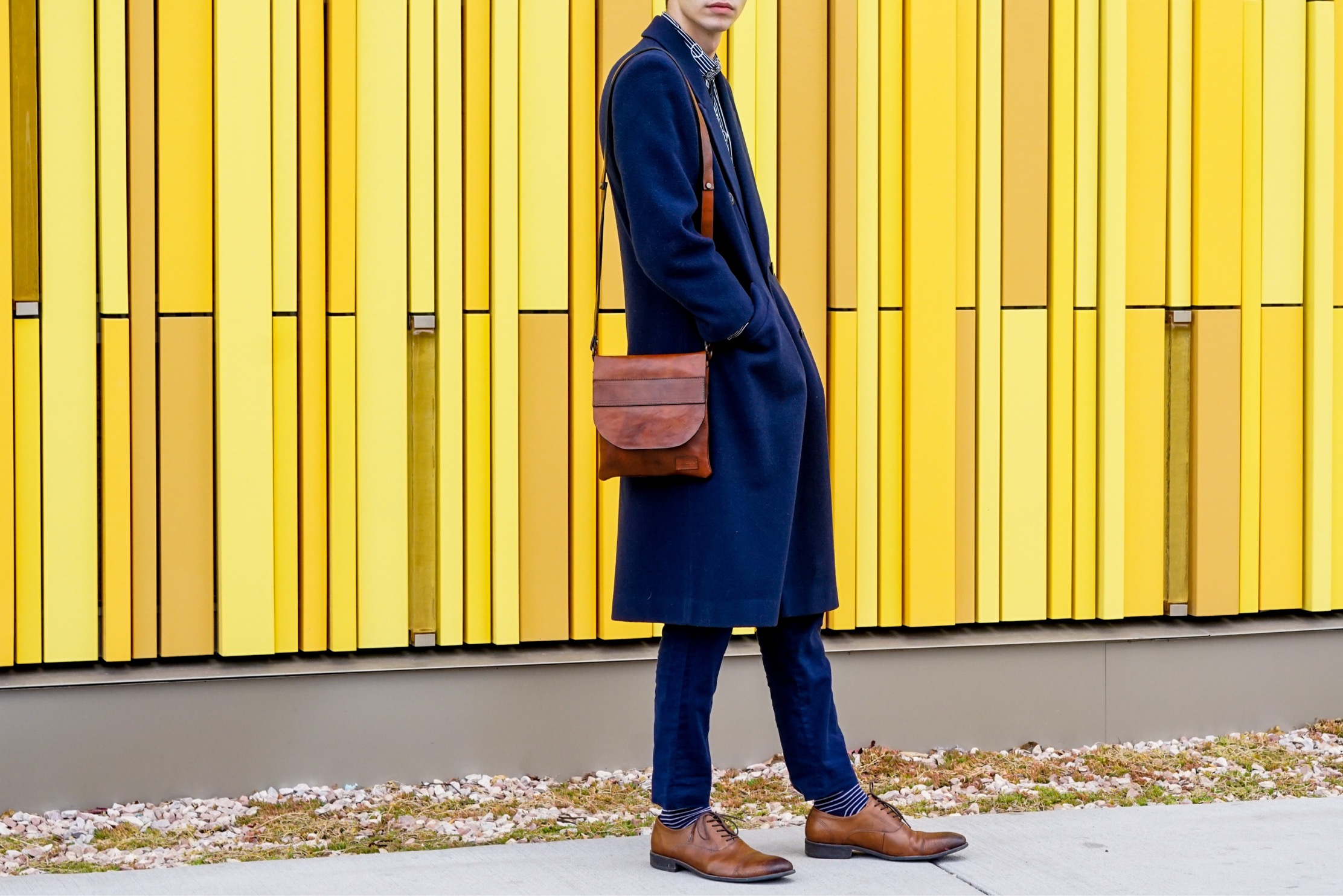 Where: Shop Here
Cost: $139
The Lowdown: The smallest bag offered by Otero is one that might get overlooked. The truth is everyone needs a small bag for either concerts or the least of stressful outings. The full-grain leather bag is minimal at heart and truly efficient for anyone that is on-the-go and likes to carry very little like the inevitable cell phone and wallet or daily planner and wallet.
TIMBUK2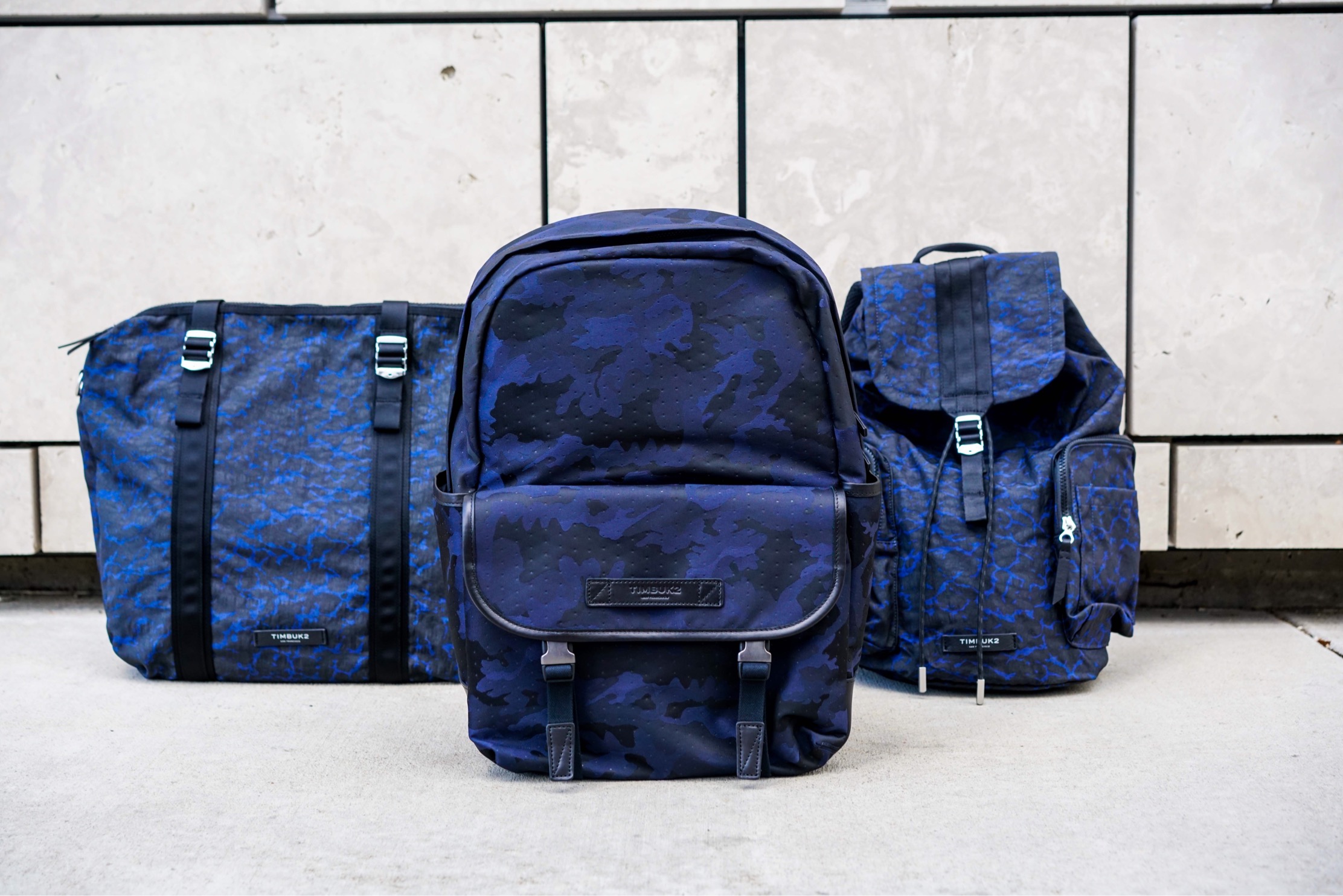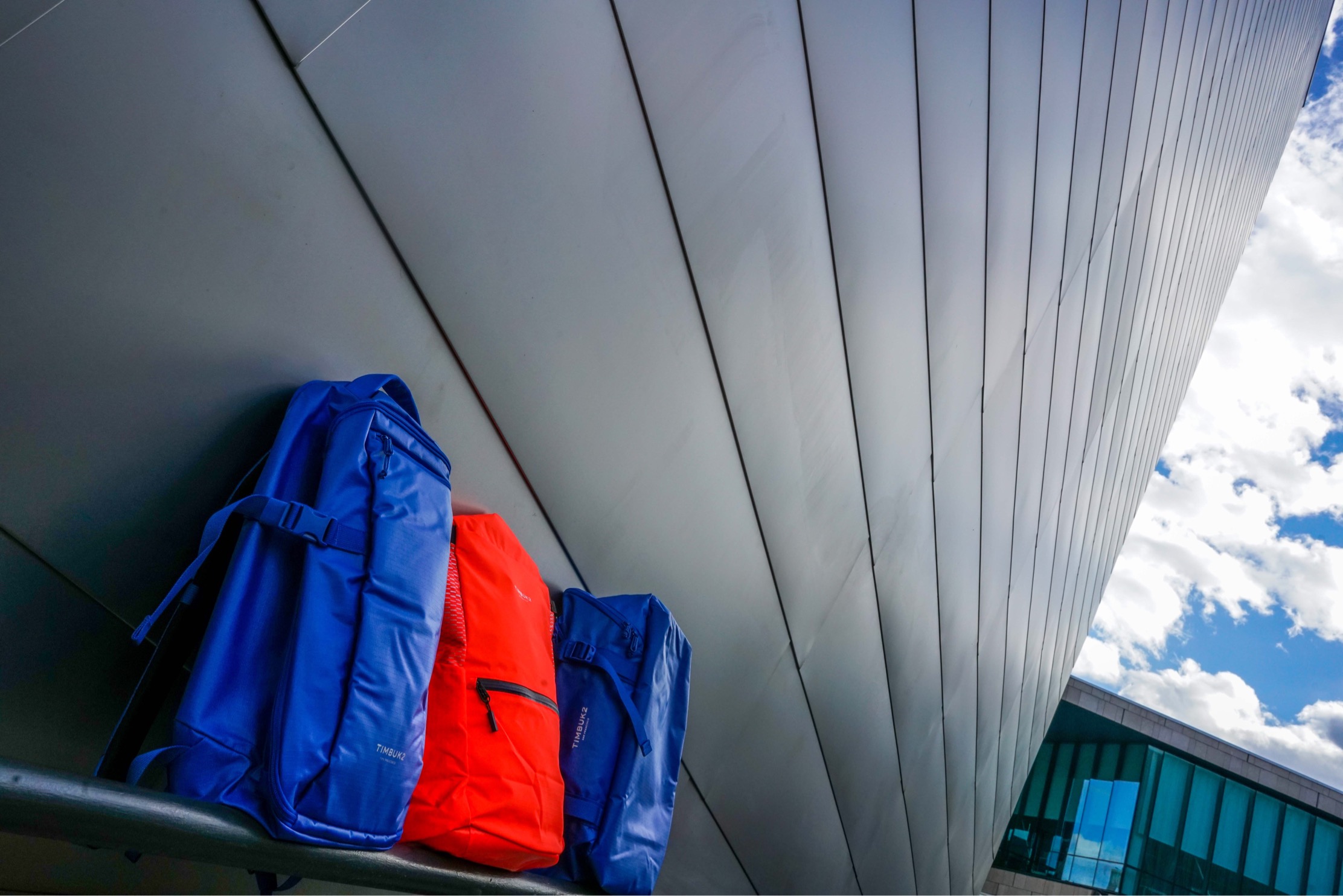 TIMBUK2 is an all American brand with a small number of 12 locations throughout all of the United States. One of them is located in our own city, Denver. The brand was founded by Rob Honeycutt in San Francisco where he made the first messenger bag in 1989. From then on, he had one purpose of creating a product that would last a lifetime. We got to take a look inside the Denver location and have an up-close and personal experience with the bags. They're not only 100 percent functional but also constructed with environmental care and quality. Each bag has just enough room to store practically whatever you may need while traveling through the city on bike or foot. The modern and classic bags are meant to guide the digital person on the go with no worries.
7. Quest Duffle In Pacific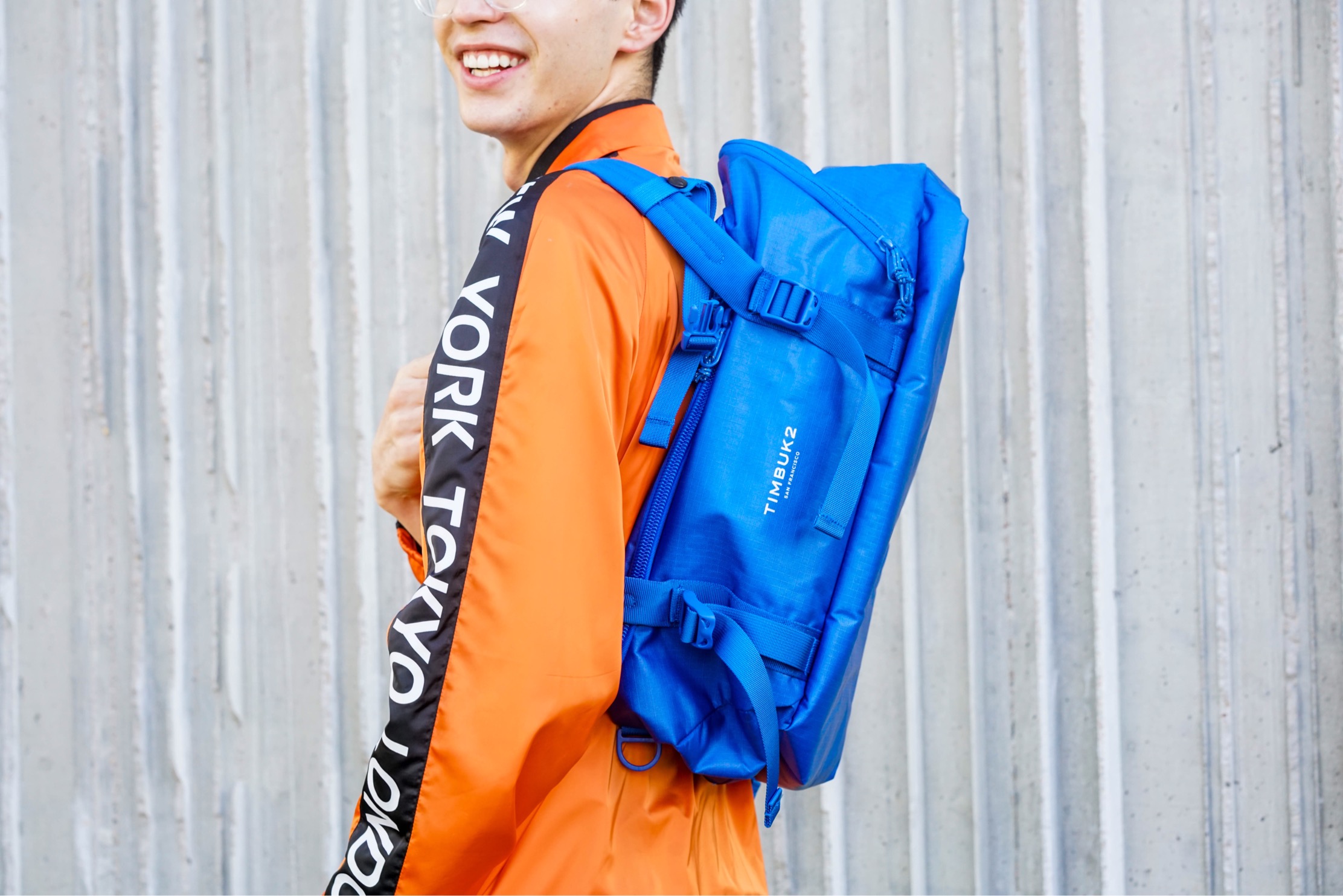 Where: $129 Shop Here
Cost: $129
The Lowdown: The full-on duffle bag can fit up to two pairs of shoes, clothing and a laptop. It also doubles as a backpack that makes for those long overnights or trips to the gym after work much easier. Fully equipped with internal mesh detail that allows for secure placement of items and pockets of multiple sizing for as many toiletries that may be needed for any quick trip. This bag is Timbuk2's heavy-duty carryall option that can flatten with style when little is in the bag.
8. Blink Pack In Pacific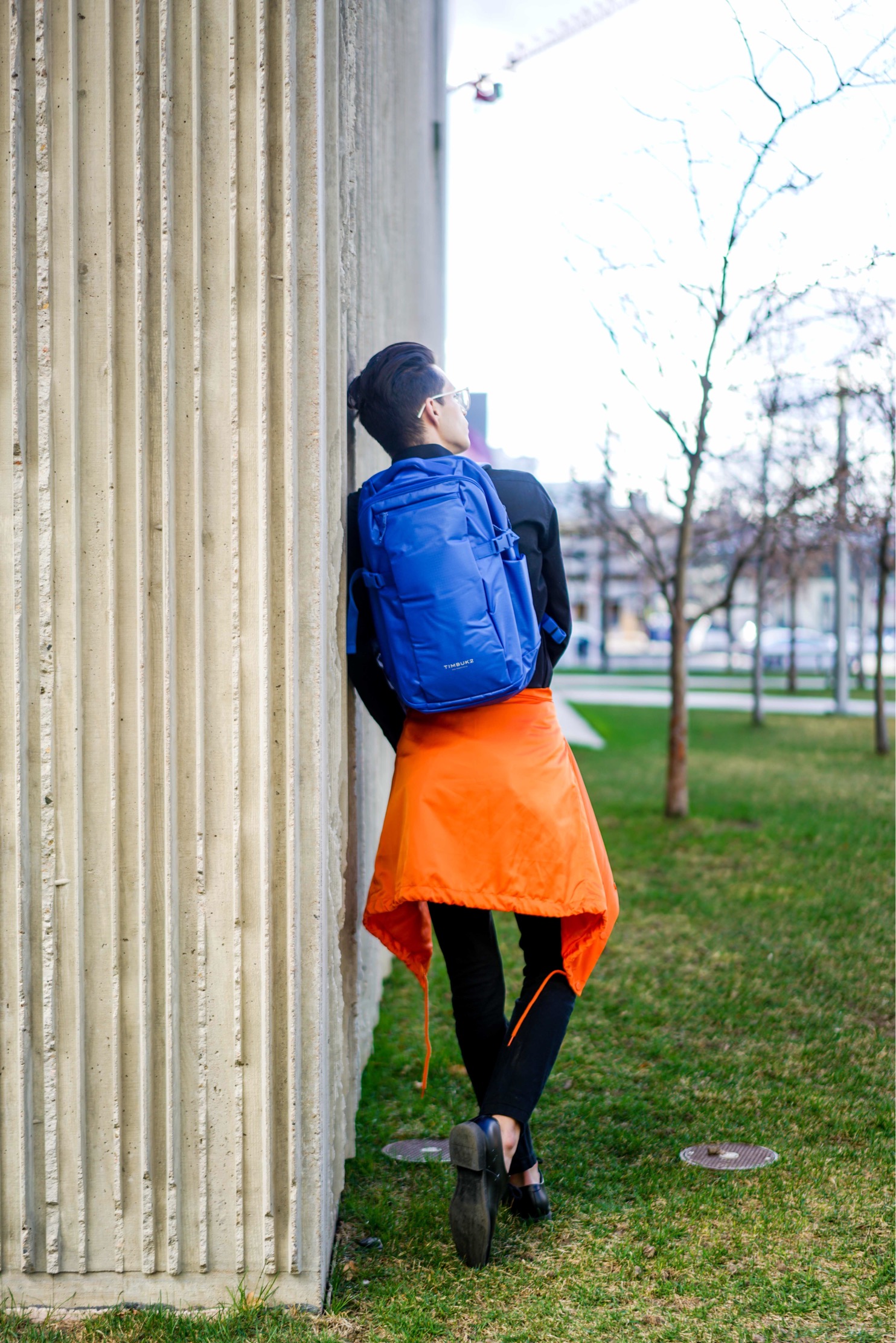 Where: Shop Here
Cost: $119
The Lowdown: Straps with hidden suspension for support, air mesh back panel that doesn't wrinkle your shirts while wearing and a large clamshell opening that allows packing and unpacking to be as easy as it's meant to be. This backpack is the one that is meant for people who literally are on the go. With sternum straps for extra support and security and a 15-inch laptop compartment, this bag is the one that gets the job done while cruising through the city.
9. Lightweight Pannier In Flare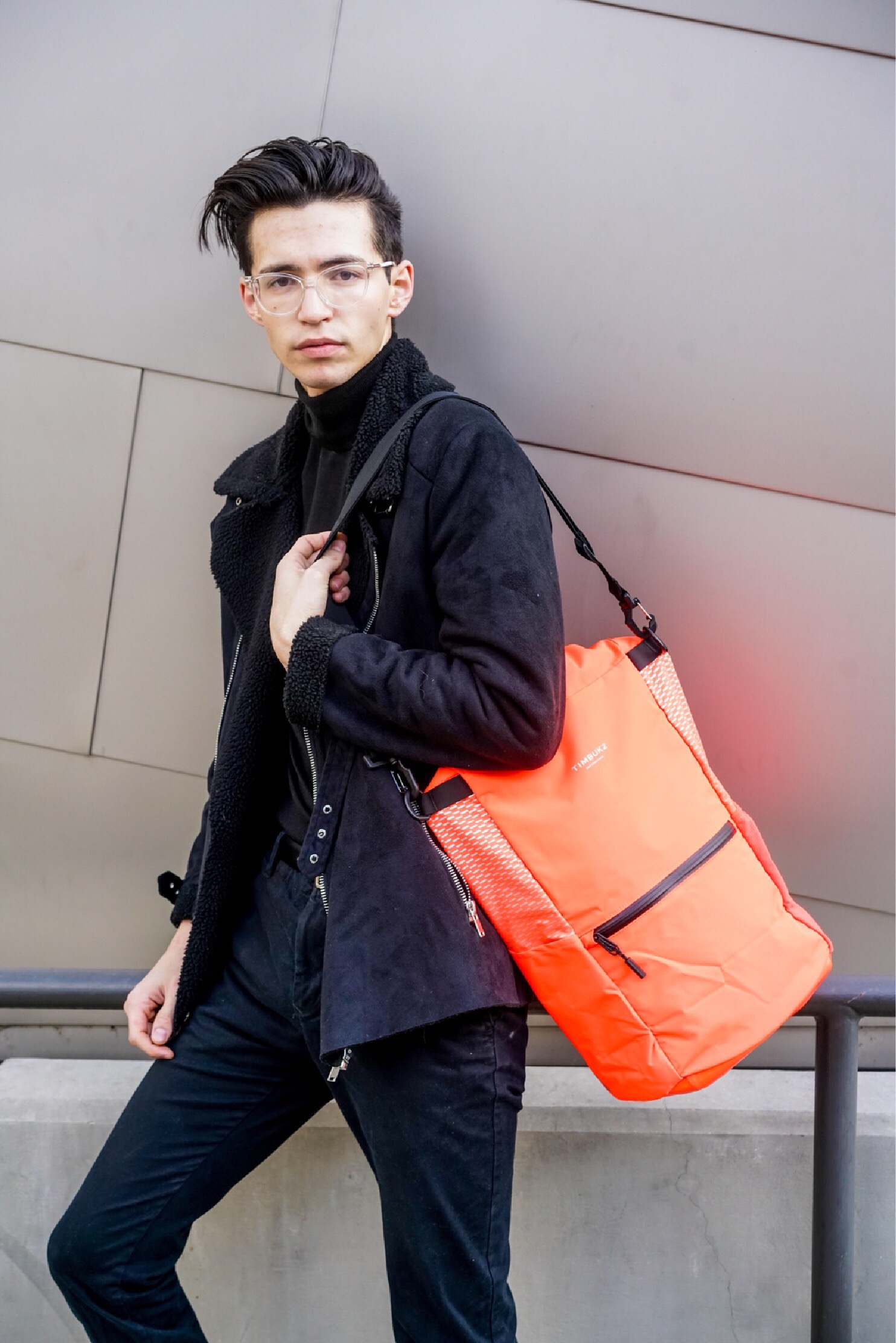 Where: Shop Here
Cost: $99
The Lowdown: The tote design with roll top detailing ensures pure security. The durable fabric has hints of reflective detailing and comes with a built-in laptop pocket on the back.  With this bag, and many from TIMBUK2, everything is protected during any weather condition with high-quality fabric that resists any water damage that may occur during Colorado's random spring weather.
10. Flight Classic Messenger Bag In Flare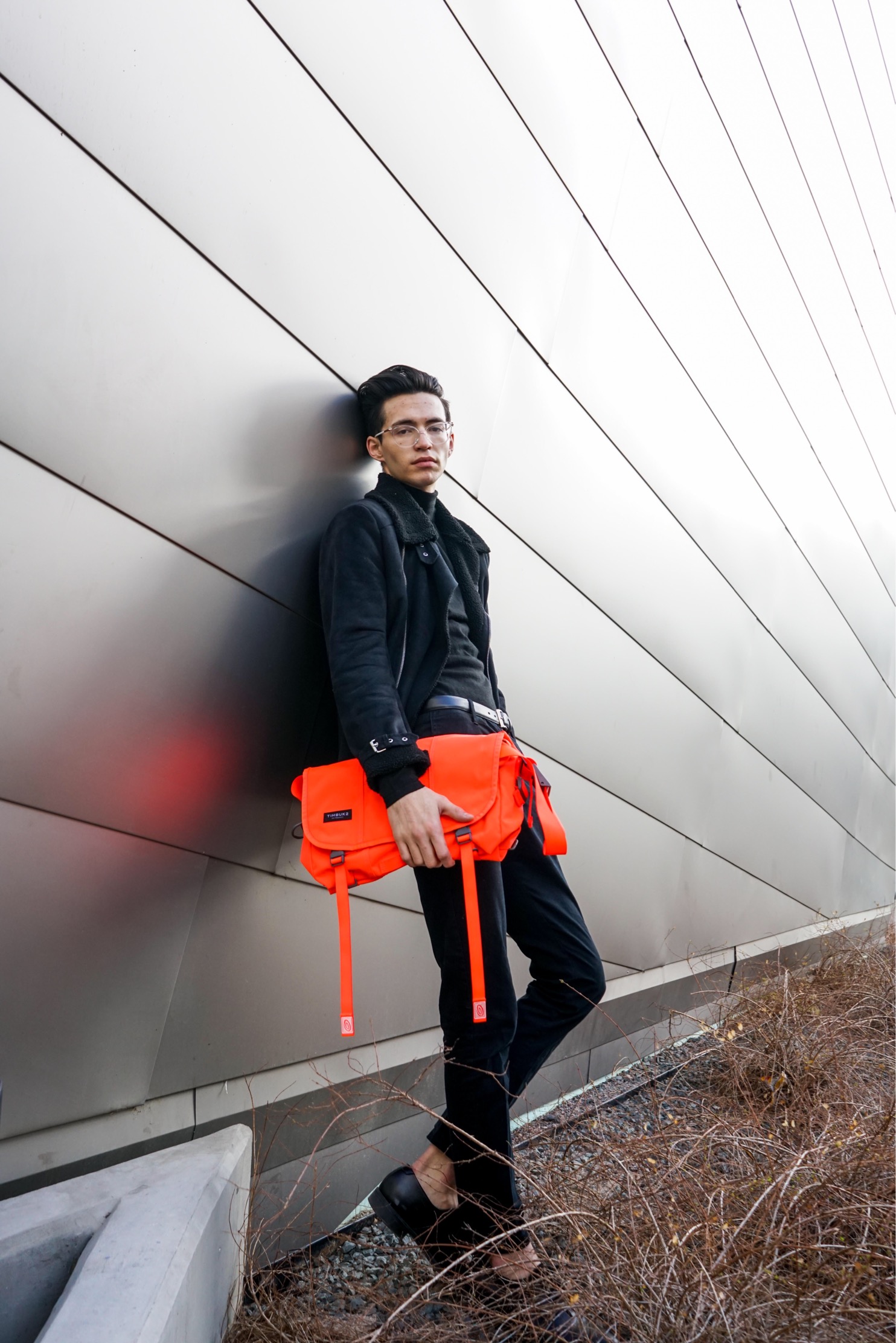 Where: Shop Here
Cost: $109
The Lowdown: The new and improved modern version of the messenger bag allows for quick pocketing and multiple adjustable strap moments. The handbag is versatile and can be worn over the shoulder which makes it easy for days around the town. It has top-notch organization pocketing and hints of reflective detailing which is perfect for traveling at night.
11. Drift Knapsack In Marble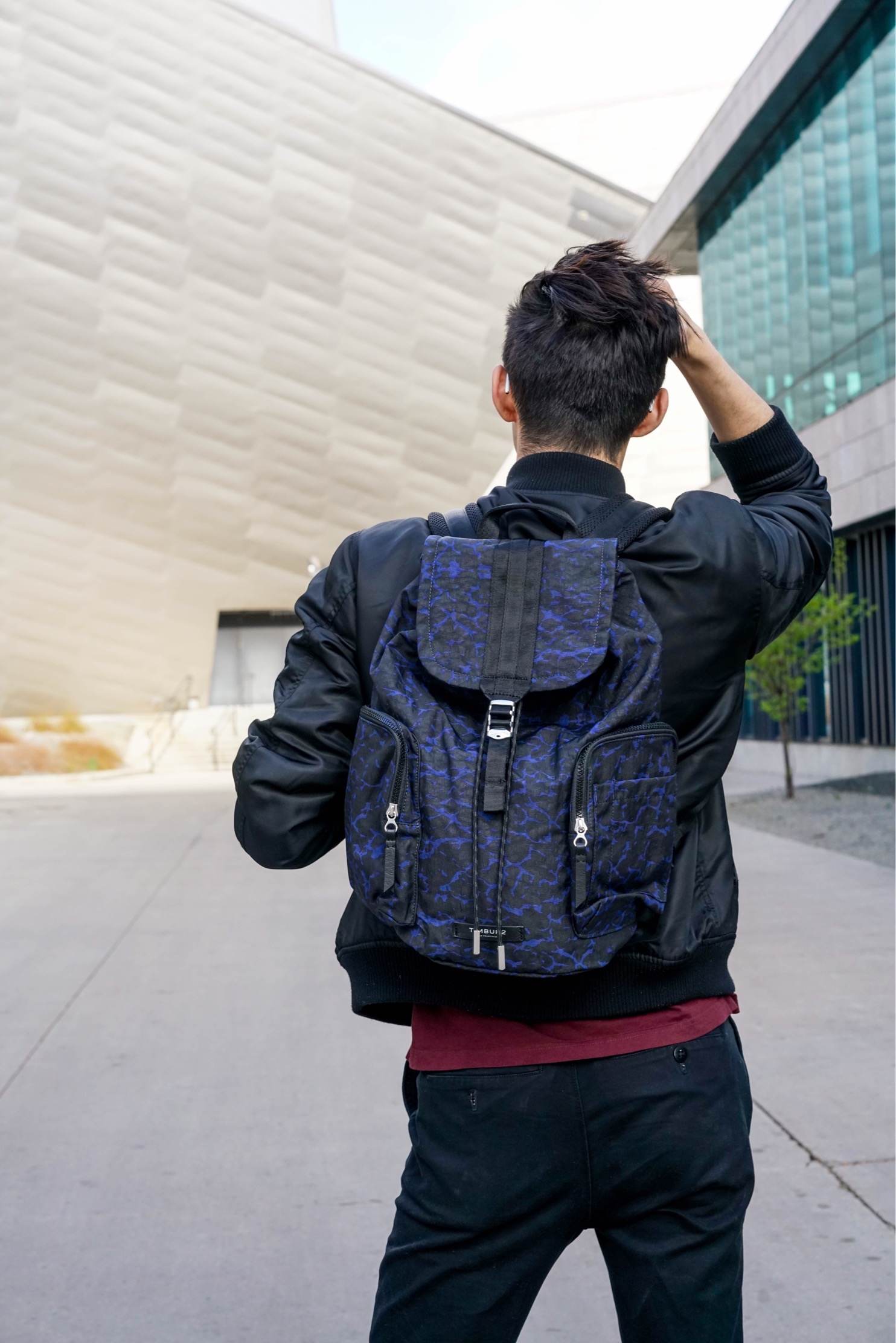 Where: Shop Here
Cost: $129
The Lowdown: The modern version of the military rucksack is perfect for everyday use. If you're on your way to school or need to run to the nearest café for an assignment deadline, this is the bag for you. The Drift Knapsack is perfect just for that. It can carry your books, 13-inch laptop and includes extra pocketing for essentials and charging cords you may need while getting work done. The bag is detailed with chrome hardware making it extra chic and has a drawstring closure that makes it relatable and easy to use.
12. Parcel Tote In Marble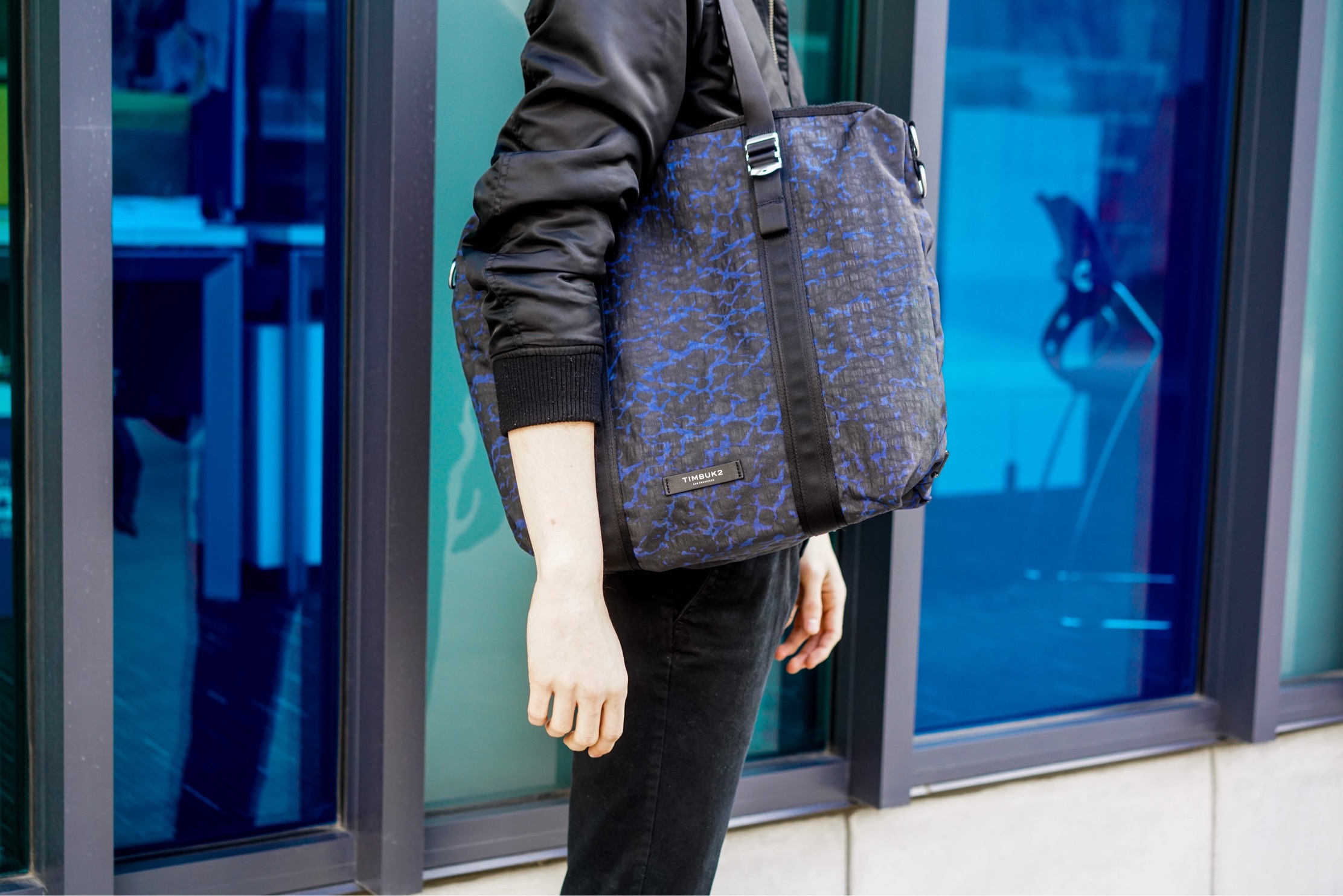 Where: Shop Here
Cost: $149
The Lowdown: This bag is meant for the rush. Made with premium fabric that will not fade or fray and cross-body straps for extra security, this bag is truly the modern tote bag that fits 13-inch laptops. The major feature is the chrome hardware that adds futurism to the simple design.
13. VIP Pack In Night Camo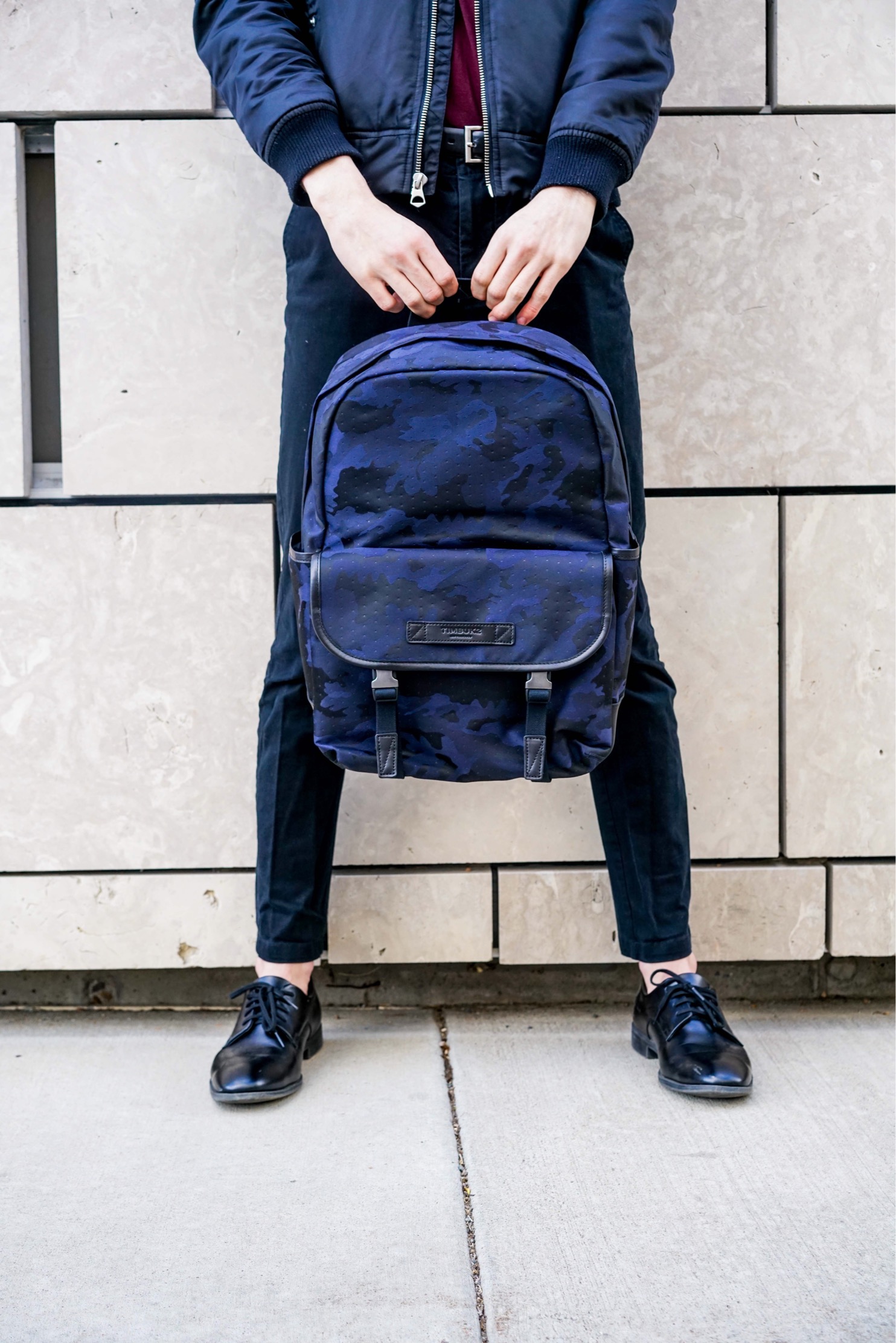 Where: Shop Here
Cost: $249
The Lowdown: Made with twill and leather trim detailing, the backpack is not only modern but dapper. It is made to make any on-the-go look classy and effortless. This design has enough room for everyday essentials including 15-inch laptop space, extra pocketing inside and out and is designed with structure in mind.
All Photos by Meg O'Neill
Model: Hunter Lee
Stylist: Ernesto Prada
Styling Assistant: Stephen Garcia