Healthcare CEO, Stephanie Motter, knew Colorado needed a brand made for Coloradans. You may recognize her name. In 2016, Motter became the first CEO of Western Colorado's largest integrated network, Monument Health. She could not find any viable options that worked for her highly transitional day to day so she sought to find a technical designer to begin developing a collection. Being the badass woman she is, she created Lemon and Buzz, an elevated womenswear brand inspired by simplicity and cooler climates. The goal was to create garments that are functional and polished and can also be adapted from day to night.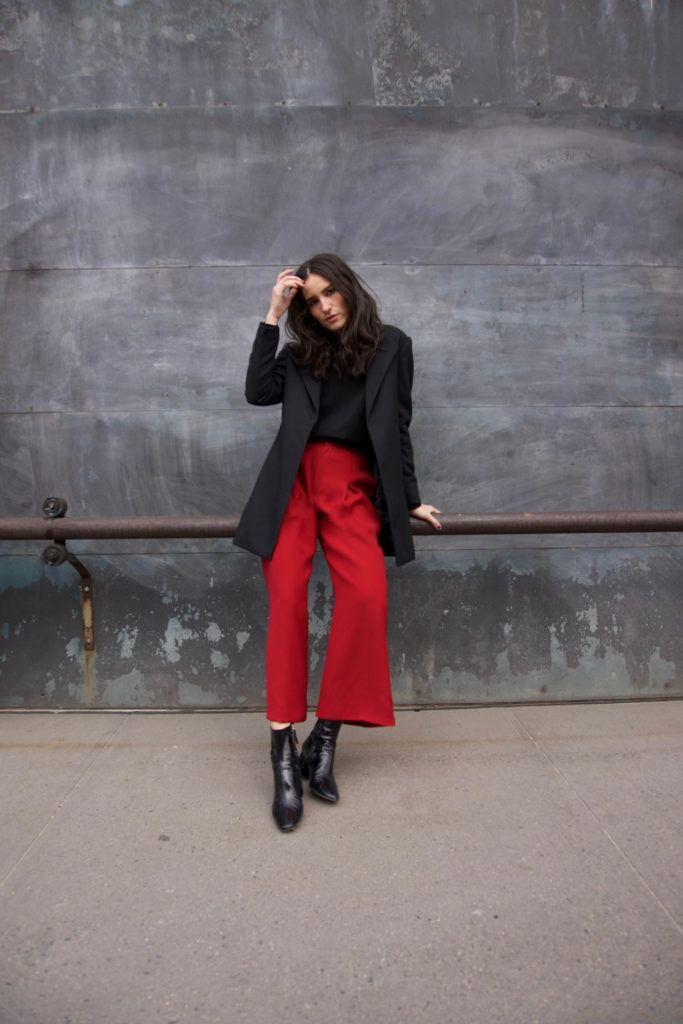 303 Magazine: What is the story behind the name, Lemon and Buzz?
Stephanie Motter: The name, "Lemon and Buzz," derived from the family nicknames of my two boys.  It took shape at the development stage of the brand when we realized that I could establish a collection of clothing that could serve as a uniform. A brand that was practical and modern. It would give me a few extra minutes with my kids and not in my closet.
303: What inspired the combination of simplicity and cooler climates?
SM: The idea of simple, practical pieces that can effortlessly transition from one setting to another creates a level of efficiency I require for my day-to-day. Also, the highly variable Colorado climate and the many different Colorado topographies and communities have been the inspiration for our designs and creative processes. It's been fun to create a brand that reflects our state's variation and uniqueness.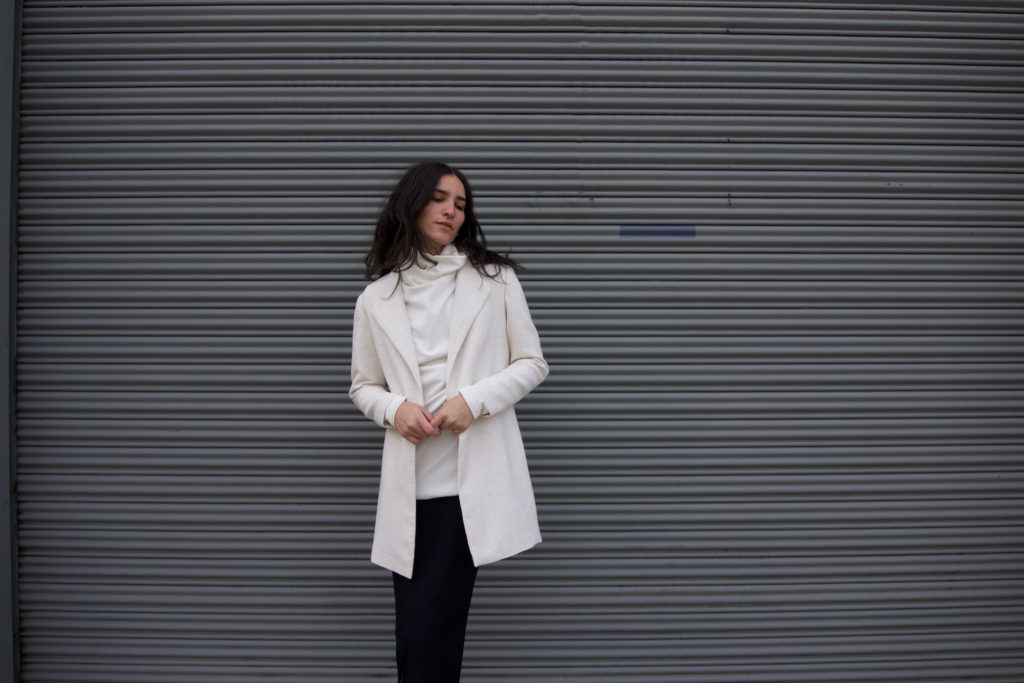 303: Why do you think functionality is important for Coloradans?
SM: Functionality is essential for our varied climates and for experiencing life in any of Colorado's various communities. Many people associate Colorado with the mountains and the high country. While that's true, we have an even further mix of climates and topographies. We have the eastern plains, the high desert on the western slope and our urban core at a mile high. In addition to the varied climates throughout the state, I love how there is so much diversity and uniqueness throughout all the Colorado communities.
There's the urban energy of the Denver and Boulder areas where certain general styles prevail, the casual and carefree vibe from the mountain communities with another style, and the connectedness and frontier spirit of the more rural western slope and southern areas with yet another style. Our brand not only reflects the variation and uniqueness of Colorado, but our pieces function from place to place, day to evening, and work week to weekend. Most women, not just Coloradans, appreciate that kind of ease, simplicity and efficiency.
303: The brand is female owned, designed and produced. Why do you think this is important to the Colorado market?
SM: At no other time in history have women-owned or women-run businesses been more relevant.  Women in leadership — and particularly in entrepreneurship — is important to advance gender equality, diversity and inclusion. These things are essential for our business, our team, our consumers and our communities. My hope is that women will continue to engage, explore and examine the world. I'm so grateful for all my many opportunities.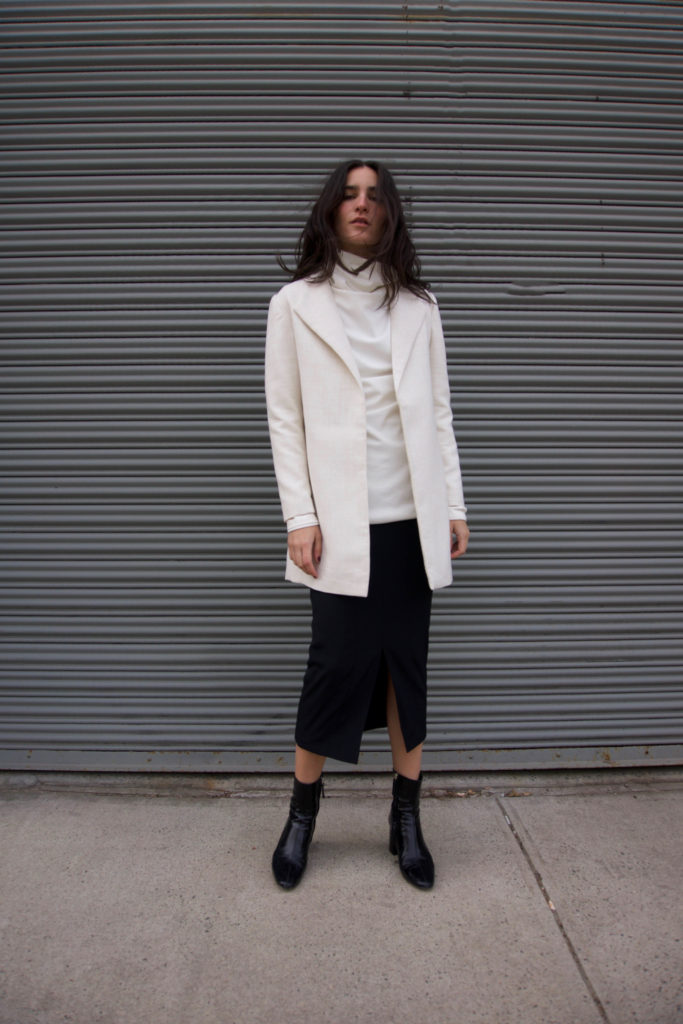 303: What is socially responsible manufacturing? And why do you choose this method?
SM: To us, socially responsible manufacturing means we produce a product that delivers by employees who receive fair wages and benefits and use sourcing and production processes that have a lower impact on the environment. We selected a production facility that is in the process of applying to become a "Certified B Corporation." That means they meet certain standards of social and environmental performance, accountability and transparency.  
Separate and apart from our production strategy, we are also excited about a new partnership through a recent brand campaign with Steamboat Springs-based Alpine Initiatives. It is an organization that connects people to the mountains and educates on how to strengthen community and sustain healthy environments.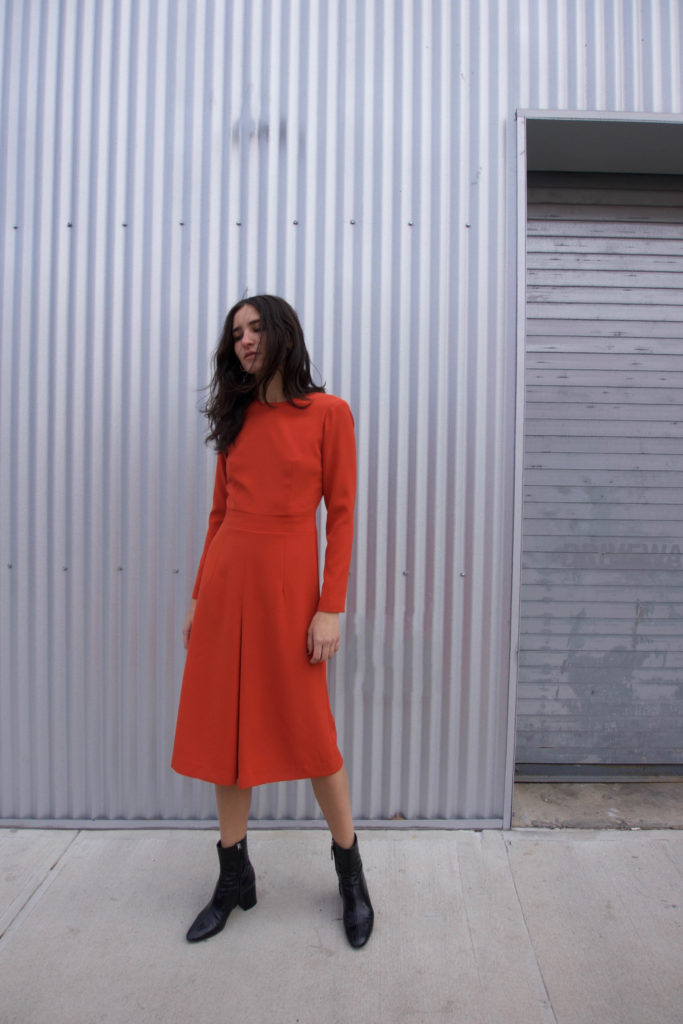 303: Maintaining style in Denver is hard with the ever-changing weather. What is the key to layering in Colorado?
SM: Maintaining style in Denver is hard with our ever-changing weather.  That's exactly what inspired us to create a fresh brand to keep women looking and feeling great. Toward that end, layering is definitely an important tactic, but we know there's more to it, like garment design and fabric selection. The design of many of the garments have a particular feature that suits cooler climate dressing, like built-in linings and high necks.  
We also designed our pieces with a wide range of varied-climate styling considerations. This created garments that could work well in any environment. For example, our skinny fit pants have hidden zippers at the ankle, which intends to work well with heels, sneakers or boots. Our dresses are similarly developed because they work from day to evening, work week to weekend, and in most any climate. Last, we have been extremely careful and intentional in selecting and sourcing fabrics. We use fabrics that strike the right balance between drape and comfort. Layering is important and we also focus on design features and fabric selection to really get it right.
From basics to outerwear, check out some quintessential staples over at Lemon and Buzz.
Photography courtesy of Lemon and Buzz.