Dawning the Gothic Theatre's stage in all-red attire, we should've known ZZ Ward (birth name Zsuzsanna Ward) was about to give it to us. Hard. "We're making love tonight Denver!" the crimson killer chanted to an eager crowd — as if we weren't already seduced the second she walked on stage.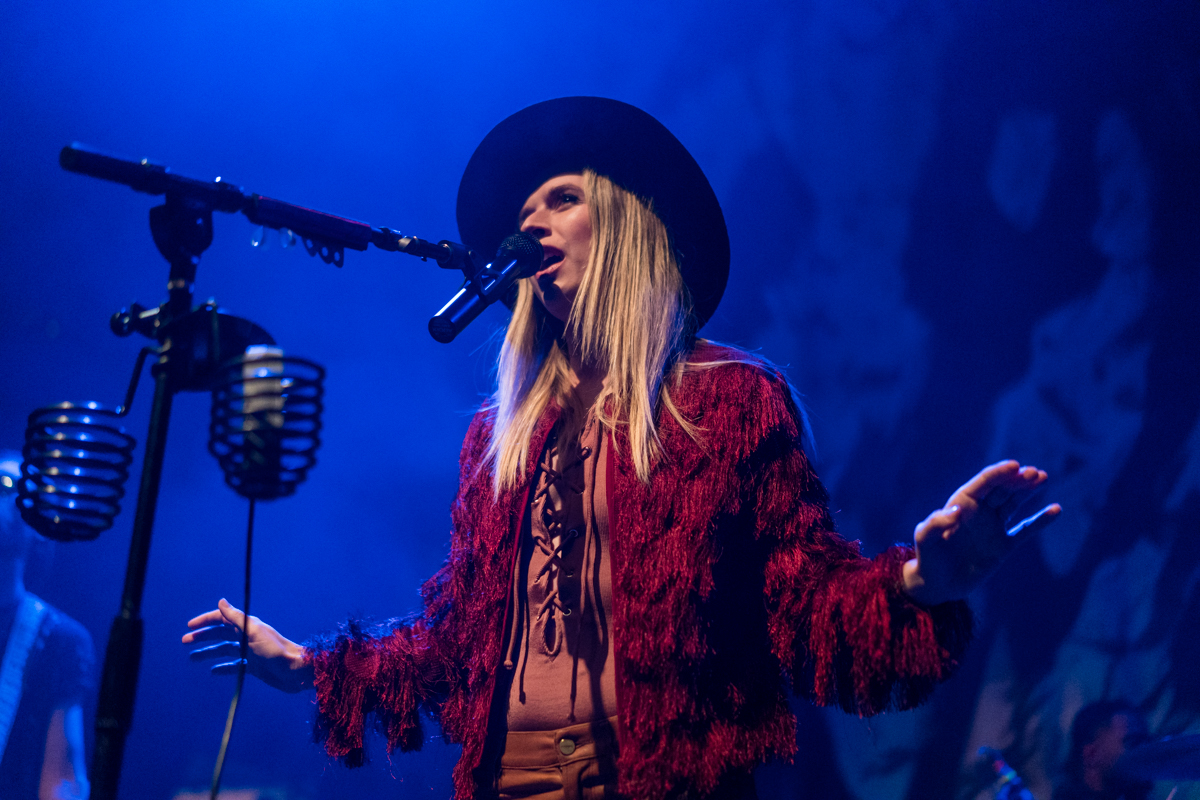 Before the temptress could take over, opener Billy Raffoul started off the enticement with performances of his popular songs such as "Driver" and "Dark Four Door," filling the venue with husky, earthy vocals. The young 22-year-old from Ontario had clearly already made a name for himself in the Mile High City, as a hungry audience mouthed along to every one of his songs.
A combination of the stage's tiger tapestry backdrop and Raffoul's Tarzan-looks made audience members question if they were in the Gothic Theatre or a jungle, but none-the-less, we would follow Raffoul and his soulful voice anywhere.
"I'm so fucking happy to be hanging out tonight Denver," Ward declared as her portion of the night began. "This is one of my favorite cities. You always show up" — and show up, we did. Singing to a sold-out crowd, Ward's excitement was evident. The venue was packed from top to bottom and even included the singer's father amongst the crowd. "He taught me everything I know about the blues," she shared with a spirited glance out into the audience.
Although the blues transcends throughout all of her works, there appeared to be no genre this artist couldn't tackle. With elements of hip-hop, r&b and pop scattered throughout her set, Ward manageed to intricately mix numerous styles into a sensually satisfying blend. Take her song "She Ain't Me" for example — somehow, someway, Ward manages to slap her talented skills on the harmonica over a deep hip-hop beat and like magic, it works.
"I fell in love with the sincerity of Etta, the soul of Muddy and the power of Big Mama," the performer wrote on her Facebook page. "When I got older, I started writing hooks for and performing with local rappers from Eugene. I fell in love with hip-hop, with its authenticity —now I'm married to them both."
Cooling us down, Ward proved she can pull on more than just your hormones as she equally pulled on the audience's heart-strings half-way through the night. With beautiful renditions of her songs "Save My Life" and "Hold On," the 31-year-old proved she's had her fair share of heartbreak over the years, manifesting it into honest and hearty lyrics.
With her heart poured out onto the stage, Ward announced, "I feel awesome right now because of you guys." Regardless of the pace, whether she turned her songs up or down a notch, Ward always attractively retained a self-assured confidence that permeates throughout her concert. She was made for the stage — and clearly, Denver felt the same as the insatiable crowd begged for an encore. Ward, with a phone in hand, returned to take a photo of the crowded audience before belting out her hits, "Domino" and "365 Days."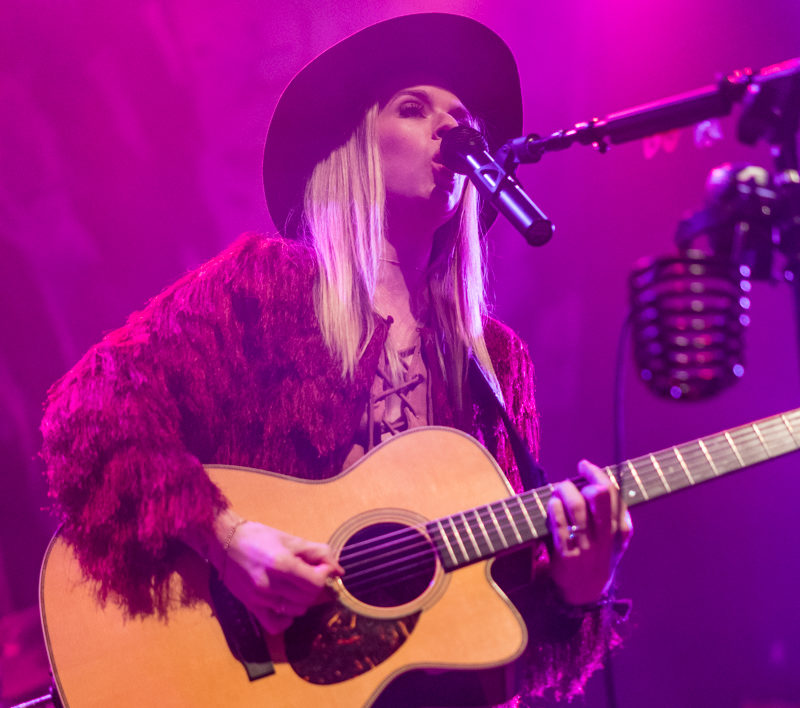 Together, both Ward and Raffoul provided a hot and heavy night for the Gothic. As "The Storm Tour" continues to tempt audiences across America, we can only hope both artists return for round two sometime in the future.
All photography by Meg O'Neill. Check out the full gallery here.