When Micheal and Desiree Keen first toured the junk-lot that is now Rivers and Roads coffee, they saw past the deterioration, dirt floors and piles of trash. The couple had a vision of a community space for the Clayton Neighborhood and that would reach past the purpose of an ordinary coffee shop.
"We love coffee shops," expressed Michael. "Coffee is a vessel for the community to come together, and while the quality of the coffee really matters to us, good coffee comes second to a loving community space."
And these two are no strangers to the coffee world, as former owners of beloved art district cafe Studio 6, the couple has been serving up hot cups to the Denver community for more than eight years. Their latest venture, Rivers and Roads, opened last October. It is the newest addition to Denver's Clayton neighborhood and to say that this couple is invested,  is an understatement.
"We literally had to sell our house and possessions to make this coffee shop happen," said Desiree. "Mike found these tables on Craigslist for free and sanded them all himself, the artwork on the walls is from our home, the books on the shelves are from our home… We have everything invested here."
The couple found themselves going down a path that they hadn't intended, each in jobs that weren't fulfilling, until one day they made the conscious choice to pursue their mutual dream regardless of fear and risk.
"Love Above All Else"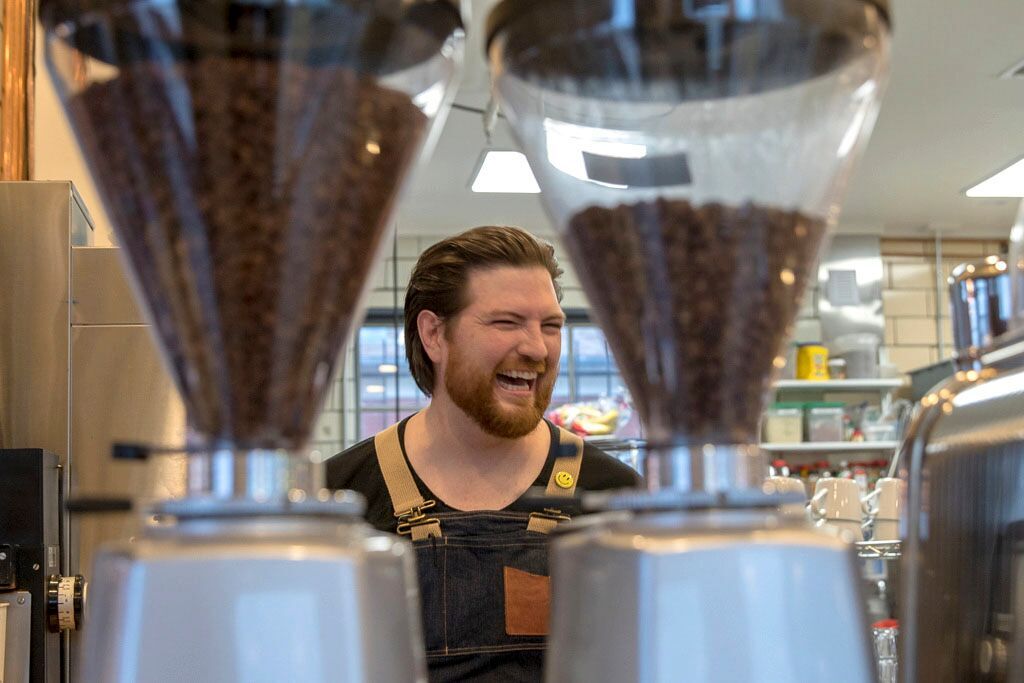 "We just realized that we'd been making life decision out of fear," expressed Desiree. "And what's the opposite of fear? Love. So now our company and life motto 'love above all else' guides us instead."
When they originally toured the space that is now Rivers and Roads Coffee, chances of locking it down were slim, with multiple highly-qualified renters vying for the spot ahead of them. And just as they were three hours away from signing a lease with a location across town, the landlord called, and it was theirs.
"We had such a draw to this location from the start," said Desiree. "The landlord originally gave us a courtesy tour out of pitty. We didn't have a chance at competing for it. He called three hours before we signed for another location and gave us the news."
Rivers and Roads Coffee on East Bruce Randolph Avenue, hasn't always been the light, bright and welcoming cafe that it is now. Before the Keens took over, the space looked more like a junkyard than an inviting neighborhood hangout. And while they kept the original tiles, flooring and ceiling, they had to turn the space from an abandoned lot to a beloved spot. Step by step, the team transformed the space into what it is now — bringing in their own coffee roaster, vintage espresso machine and plenty of TLC.
"When we were buying our first house, we looked at that one right across the street," pointed Michael. "But this junk lot, now Rivers and Roads, was across the street at the time and I really didn't want my wife living near that. Ironic isn't it."
Scratch-Made Necessity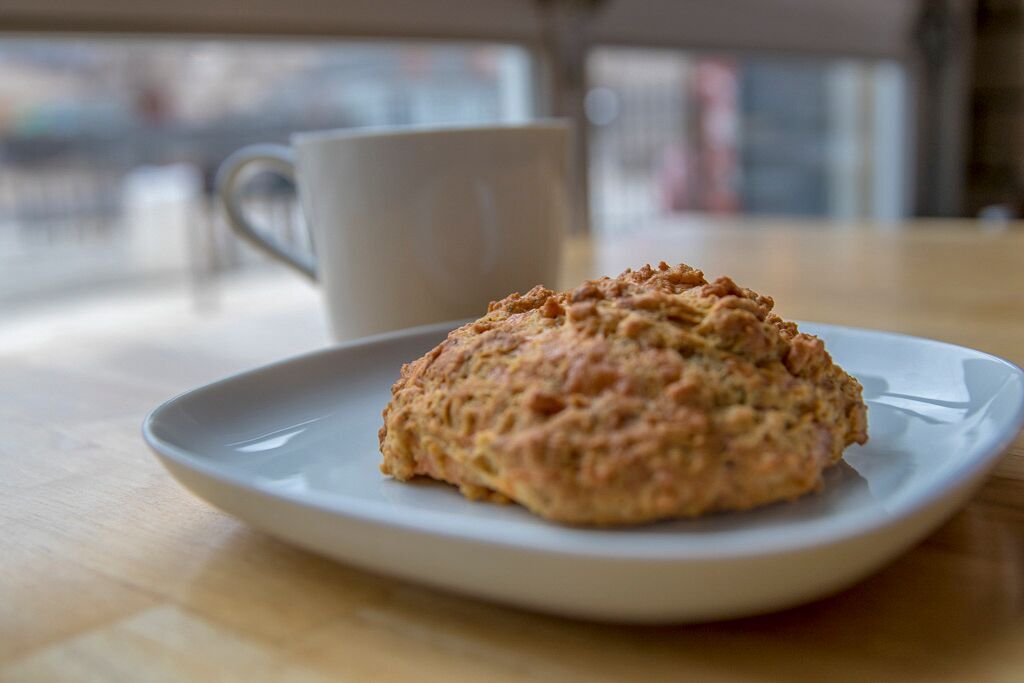 In addition to a loving space and killer coffee, this twosome is doing one thing that few in Denver are — making everything from scratch. 
"We cook everything here," said Desiree, who's also the head baker. "From the pastries to the bread for sandwiches, syrup for the coffee and even the marshmallows for our hot chocolate."
And while their dedication to homemade foods stems from a love for wholesome products, it is also fueled by personal necessity.
"I got really sick with late-stage Lyme Disease in the first year of our marriage," explained Desiree. "Between constant hospital visits and being in and out of a wheelchair I had to find a way to get back to health and having a strict diet was the way to do that."
By force of necessity, Desiree taught herself how to bake gluten free and through that process, learned how to accommodate guests with all types of allergies and limitations. The team at Rivers and Roads pride themselves on the ability to accommodate any dietary need, even going as far as cooking meals that aren't on the menu.
"We've learned how difficult it can be to live with food restrictions," said Desiree. "We want someone to come in here and have a meal made for them that they can feel safe eating."
For the Community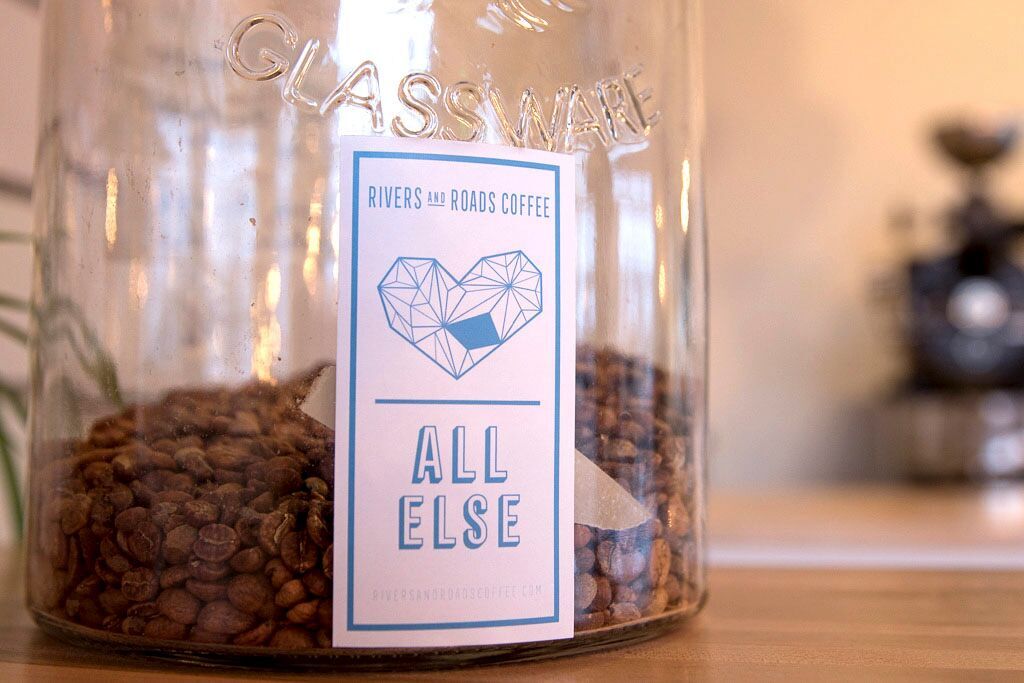 In addition to accommodating the food allergies, Mike and Desiree are extending their kitchen talent past the guests by cooking for the community, cost-free, every second Sunday of the month in what they call a community dinner.
"It feels like family dinner," said Desiree. "It's a night for us to support the neighborhood. We cook for anyone who wants to come eat, we invite them to give a donation, and the donations go to a monthly cause whether that be a local family or a charity."
From scratch made food to community outreach, this dynamic duo is serving the Denver community past the limitations of coffee, and the locals and employees alike can fell it.
"Desiree and Micheal are honestly the best at what they do, expressed Rivers and Roads employee Nera Logue. "They are so caring and kind and genuine, its a pleasure to work for them."
The way the Rivers and Roads team sees it, "without love, life is empty." That's why love is at the center of all that they do. From the pastries to the coffee, the love that they have for our community can be seen and felt. At the end of the day, each cafe and coffee shop is only as good as the way it makes people feel — and for that, this new addition to the Denver community is a good one indeed.
You can grab a homemade pastry, matcha latte or craft roast here seven days a week from 7 a.m. to 3 p.m. weekdays and 8 a.m. to 3 p.m. weekends at 2539 E. Bruce Randolph Ave., Denver. The community dinners are every second Sunday of the month, all are invited.
All photos by Giacomo Di Franco.
Editor's note: The coffee shop was incorrectly identified in the Cole neighborhood. It is in Clayton. We regret the error.