Whether you're Tinder dating over cocktails to find that perfect someone, drinking your weight in martinis to numb the loneliness or using what's left of the Denver Passport, there's no shortage of sexy spots to sip in the Mile High.
Tatarian
This slideshow requires JavaScript.
Where: 4024 Tennyson St., Denver
The Lowdown: Tucked away in Denver's beloved Berkeley neighborhood, this contemporary cocktail bar is turning heads. New kid on the block, Tatarian, is churning out unique adult beverages with an emphasis on herbs, roots and spices. The ambiance is modern and fresh. From tropical palms to gray stone pillars and a light wood bar that begs to be sat at — Tatarian is doing sexy with a refreshing contemporary twist. The bar's name comes from a variety of maple tree that has occupied Berkeley for more than a century, and its drinks follow suit with the tree theme with cocktails like the Arbol del Tule and the Methuselah. You don't have to be a tree hugger to drink here— Tatarian has a seat and a sip for everyone. Head to Tatarian between 5 p.m. and 2 a.m. seven days a week. 
Death & Co
Where: 1280 25th St., Denver
The Lowdown: Although this bar recently opened, the newly minted spot is easily one of Denver's sexiest. Located in the expansive lobby of the Ramble Hotel, Death & Co elevates the city's bar aesthetic with its lush jewel tones, velvet couches and metal and marble fixtures. The place already has a timeless feel that pairs perfectly with its classic-inspired cocktails. One of the best things about the spot — beyond its award-winning bartenders — is it has other areas for imbibing beyond the lobby. Head outside to The Garden patio if you want a little sunshine and bottled cocktails or stay inside and get intimate at the soon-to-open upstairs bar. Whatever you choose, Death & Co is likely to be a winner. But be warned — long waits often apply.
El Five
This slideshow requires JavaScript.
Where: 2930 Umatilla St., Denver
The Lowdown: Seated high above LoHi on the fifth floor, El Five draws its sexiness from fabulous views of the Denver skyline, elegant bites and bold drinks. The food is a mashup of Mediterranean regions, served small plate style. The bold cocktails paired with El Five's art-plastered walls, dark ambiance and unmatched views of the Mile High render this fifth story nook both sexy and edgy. Head to El Five for drinks and tapas with a view between 5 p.m. and 10:30 p.m., Monday through Sunday. 
The Cruise Room 
Where:1659 Wazee St., Denver
The Lowdown: Sexiness is a broad category. While some drinking destinations fit the bill based on romance and elegance, others bring the sexy through swagger and charm. The Cruise Room in Denver's Historic Oxford Hotel was literally opened the day after prohibition was repealed in 1933. Originally famous for its martini, this OG cocktail lounge is famed in the city for excellence in classic cocktails. From glowing red walls, marble floors and bartenders serving classics from behind a retro countertop – this narrow uniquely lit room will impress both blind-daters and solo-drinkers alike. Check them out Sunday – Thursday from 4:30 pm. to 11 p.m. and Friday through Saturday 4:30 p.m. to close.
B&GC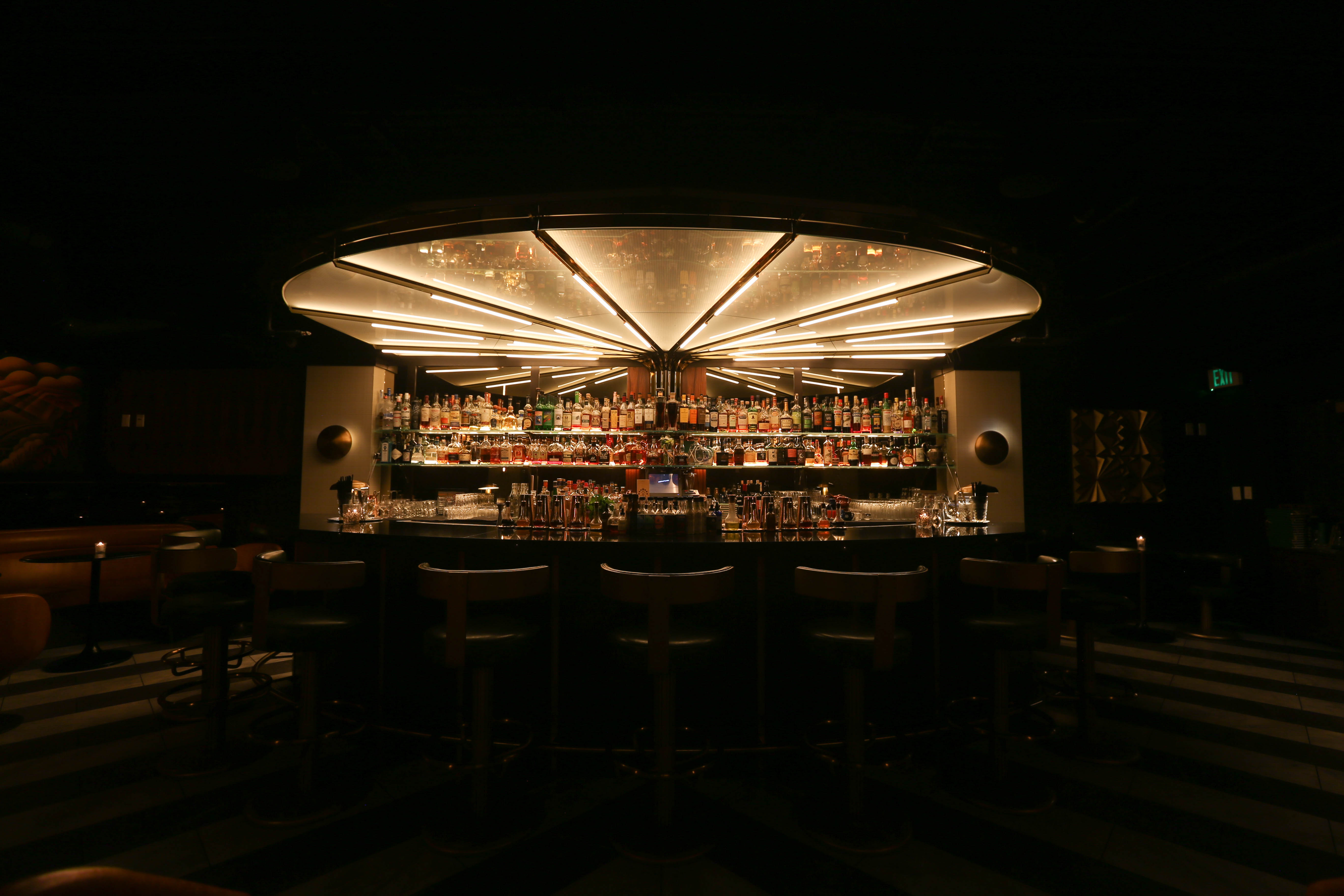 Where: 249 Columbine Street., Denver
The Lowdown: Behind Cherry Creek's Halcyon Hotel is an unmarked door. Next to it, a golden antique-like doorbell begs to be pushed. Press the button and a hostess will arrive to ask if you've made a reservation, and while it's not impossible to snag a seat at this elusive spot without one, it is much easier to text ahead. What makes this spot so sexy is its mystery — and while B&GC (short for Boys & Girls Club) is not a speakeasy, it is a hideaway. The elegant vintage room is hidden in a former post office in Cherry Creek. It's dimly lit, with a WWII era vibe. The space is consumed by a large center bar, surrounded by leather stools and banquets. B&GC doesn't boast itself superior in one cocktail or another, instead, the team prides themselves on creating craft beverages to fit the guest's preference. Making a reservation here is less than conventional. To do so text, don't call this number (720-925-8598) no sooner than 3 p.m., on the day you plan to go. While this Denver hideaway makes you work for its goods, the result is worth the effort, and B&CG doesn't allow media photography, so you'll have to stop by and see it for yourself.
Peaks Lounge 
This slideshow requires JavaScript.
Where: 650 15th St., Denver
The Lowdown: Though it may seem like some of the cities sexiest drinking destinations are down a set of stairs versus up them, this destination will take you 27 stories above the Mile High. Peak's Lounge, located in the Convention Center Hyatt Regency, is a premier destination for drinks with a view. While we wouldn't recommend this spot to anyone with a fear of heights, it is perfect for those looking to elevate their drinking scene. Whether you take a seat on one of their sleek black sofas or kick back at the granite-top bar, the twinkling Denver skyline and view of the Rocky Mountains can be seen throughout the lounge. Peak's Lounge is open Sunday through Thursday 4 p.m. to midnight and Friday through Saturday 3 p.m. to 2 a.m.
Poka Lola 
Where: 1850 Wazee St., Denver
The Lowdown: If stepping back into the days of the sidecar, jitterbug and classic soda fountains are your ideas of a sexy scene — look no further than Poka Lola. This retro social club in Denver's Dairy Block is a nod to turn of the century American soda fountain culture with an adult twist. Poka Lola specializes in upgrades on classics. By adding seasonal fruit and herbs to a gin and tonic or throwing oloroso sherry into their mule, they are taking beloved boozy drinks and adding an elegant flair, without compromising the essence of the drink. Whether you're planning an after-work cocktail with a friend or taking your lover to their groovy 1970's Valentine's day party, Poka Lola is taking the sexiness of America in the 1950's to Denver's Dairy Block. The party, February 14, will be between 4 p.m. and midnight — the normal hours are Tuesday through Thursday 4 p.m. to midnight and Friday through Saturday 4 p.m. to 2 a.m.
Cooper Lounge
Where: 1701 Wynkoop St., Denver
The Lowdown: Hailed as Denver's most glamorous lounge, this pearly and pristine space is harnessing the style of high-end train travel to create a cocktail lounge that oozes old money charm. Situated in Denver's Union Station, it boasts high ceilings, luxurious couches, and views of a sparkling downtown. From their Pine Barrens cocktail with American whiskey and walnut liquor to the Pom Fizz with pomegranate and vodka, Cooper Lounge is serving unique drinks in a space that is uniquely Denver between 4 p.m. and 12 a.m., seven days a week.
Williams and Graham
Where:  3160 Tejon St., Denver
The Lowdown: For some, there's nothing sexier than the antiquitous smell of a room full of leather-bound pages. Bookshops are an age-old representation of mystique and musty sex appeal, bringing a level of comfort that modern bars with flashing lights fail to provide. There is one thing, however, that the walls of a typical library or bookstore don't have — booze. Denver's Williams and Graham is solving this issue by taking everything you love about the bookstore down the street and pairing it with everything you love about craft cocktail bars. Placed in the World's 50 Best Bars, this LoHi hot spot has been recognized for its swagger both in Colorado and internationally. Williams and Graham is open for all of your book and booze fantasies daily between 5 p.m. and 1. a.m. 
Ophelia's
This slideshow requires JavaScript.
Where: 1215 20th St., Denver
The Lowdown: Nothing breaks the awkwardness of a first date like live music. The all-encompassing sound of a band coupled with the confidence-boosting effects of booze are a perfect combination to kill those blind date, or first date, nerves — and Ophelias Electric Soapbox is providing both. The swanky space, now adorned floor to ceiling in '70s vintage soft-core art, low lounges and sunken stage, occupies what used to be a flophouse. Between elevated cocktails, seductive live music, and dimly lit traces of a former Denver peep-show, Ophelias' is both sexy and a little naughty. Join them Tuesday through Friday 4 p.m. to midnight and Saturday through Sunday 10 a.m. to midnight. For updates on showtimes and live music appearances, go here. 
The Family Jones
This slideshow requires JavaScript.
Where: 3245 Osage St., Denver
The Lowdown: Opened this November, the distillery-restaurant combo is the brain-child of a group of Lower Highland entrepreneurs Paul Tamburello, Jack Pottle, Danielle Nadeau and Rob Masters. Tamburello and his team sought out to create a spot that had the sexiness of a distillery and the palette appeal of a restaurant. From rum to bourbon and gin — The Family Jones combines the craft and creativity of a distillery with mouth-watering bites. This brand new Denver distillery screams sexy. From the bright blue loungers to the handsome stone walls and a vibrantly modern vibe, it is an undeniably attractive place to plan a distillery tour date or simply stop by for the local bourbon and a bite to eat. Sunday and Tuesday through Thursday 4 p.m. to 10 p.m., Friday 4 p.m. to 12 p.m. and Saturday 12 p.m. to 12 a.m.
Millers and Rossi
This slideshow requires JavaScript.
Where: 3542 Walnut St., Denver
The Lowdown: Art galleries have an undeniable sex appeal. They conjure images of silky cocktail dresses, dry martinis and sophisticated conversation held in front of overpriced paintings. Miller and Rossi in Denver's RiNo district is combining that feeling of elegance and sophistication with the mystique of a retro-American speakeasy. From the outside, this unassuming brick building blends in with the surrounding industrial feel of RiNo. Inside, however, guests will find masterpieces from sculpture to paintings and photography before breaking away for a cocktail by slipping behind a painting to the hideaway. And even if perusing artwork isn't your thing, everyone can appreciate a well-balanced cocktail. The Gallery and speakeasy are open Wednesday and Thursday from 5 p.m. to 1 a.m. and Friday and Saturday from 5 p.m. to 2 a.m. They are closed Sunday, Monday, and Tuesday. 
Beatrice & Woodsley 
Where: 38 South Broadway St., Denver
The Lowdown: While this South Broadway spot is more bistro than bar — its elegant atmosphere and low lighting make it perfect for the beginning, or end, of a sexy night out. Couples looking for privacy in a crowded room will love Beatrice & Woodsley's low hanging curtains that separate one cushioned lounger from the next, and singles will love their less intimate but equally sexy bar front stools. Catch them for a pre-dinner happy hour drink from 5 – 6:30 p.m. Monday through Friday or stop by after for a digestif and dessert.
Bar Helix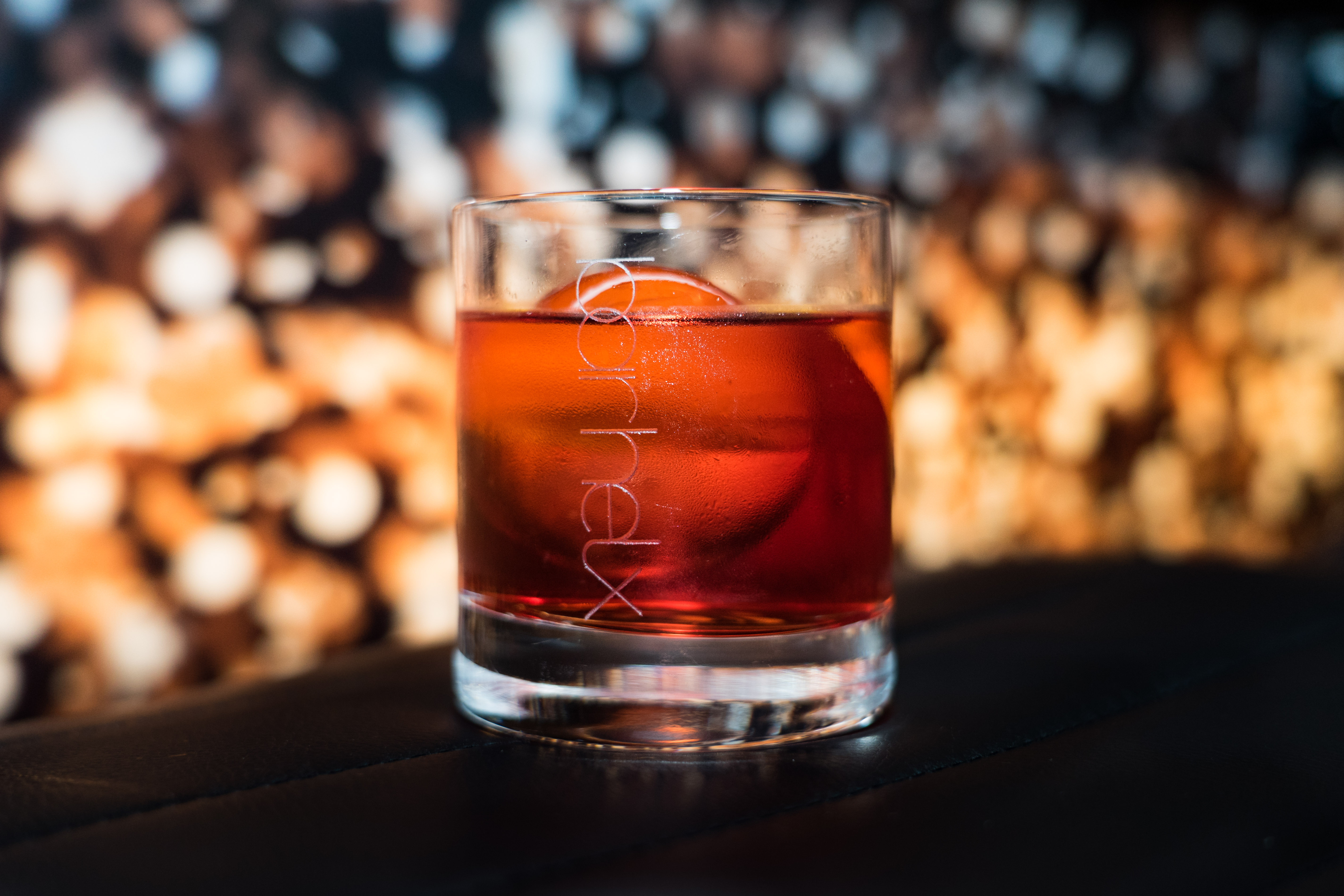 Where: 3440 Larimer St., Denver
The Lowdown: Is it just us or does RiNo get sexier by the day? As our second RiNo spot to make the list, Bar Helix in Denver's thriving RiNo neighborhood boasts one of the best wine lists in the Mile High City. That, paired with their modern lounge concept makes them unique in a city of craft cocktails. While they do offer a list of stimulating cocktails (notably a long list of Negronis), Bar Helix, with the expertise of advanced sommelier Kendra Anderson, is bringing the best of the world's most seductive drinks to a bar near you. The ambiance gives off an almost sinister feel in the sexiest of ways. Utilizing black leather, dark tiles, deep crimson accents and clean modern lighting, Bar Helix's environment makes us want to drink wine in slinky attire. The spot is open Tuesday through Saturday from 4 p.m. to close and are not open Sunday and Monday.