If you're ever around the fashion scene here in Denver, more than likely you have heard the joke about Colorado fashion being nothing but yoga pants and puffer jackets. This inspired us to put together stylish, sleek and trend focused ways to where the infamous puffer coat– that always seems to be the butt of the joke – at affordable and realistic prices. All the coats are found at 16th street Mall at both H&M and Forever 21.
Metallic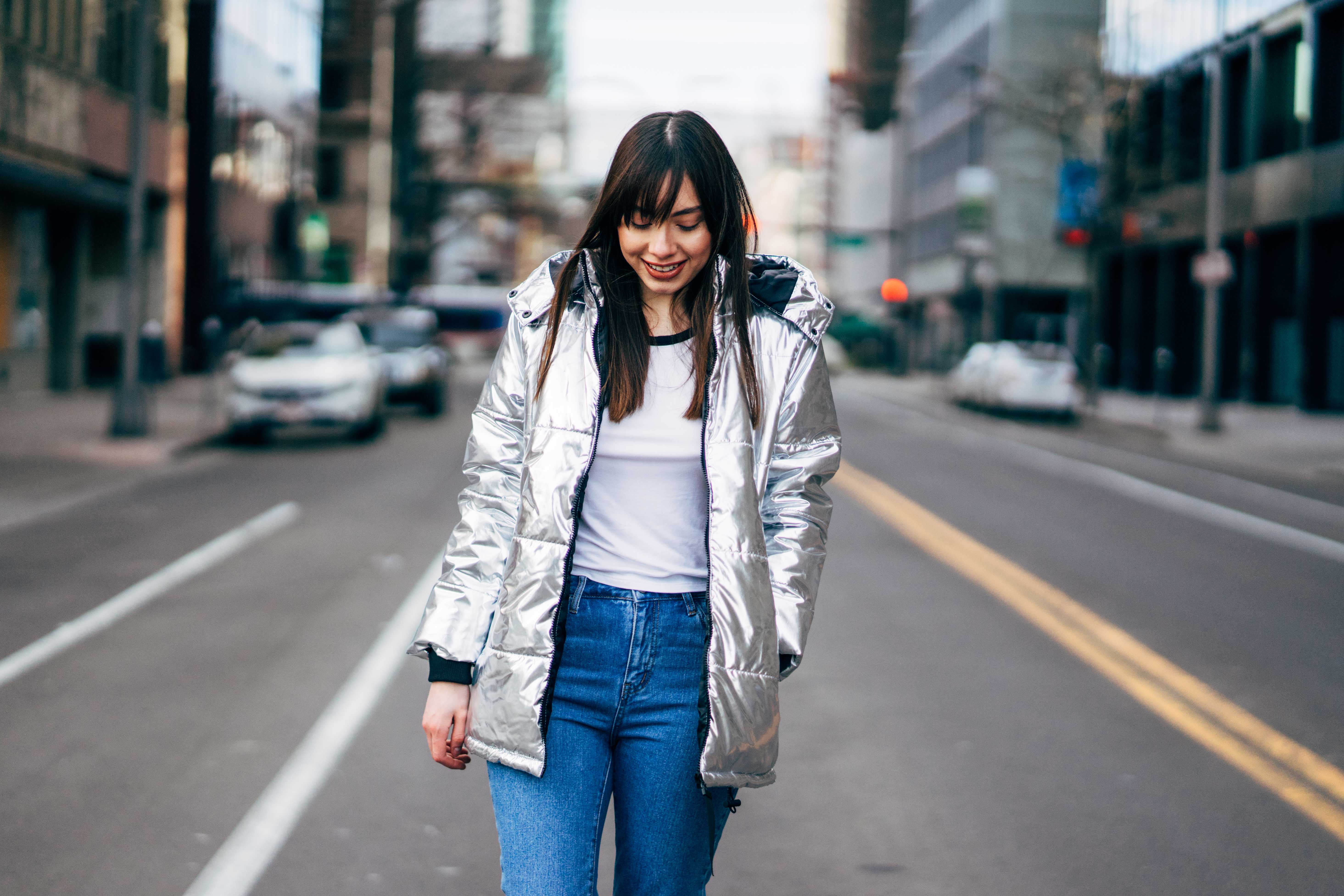 Where: Forever 21.
Cost: Original Price $49.90 — Now $15.99. Available in stores only.
The Lowdown: Metallic apparel can be very aggressive when it comes to casual outings such as school or on your way to run errands. However, when adding it as a statement piece to an already tame outfit or wardrobe it can create the "model off duty" look and who doesn't like to be trendy without trying. Metallic was proven to be a huge trend in the last year and continues to show its territory on and off the runway and in retail across the globe. Opt-in for a metallic puffer coat paired with a statement denim and a classic American Ringer t-shirt.
Velvet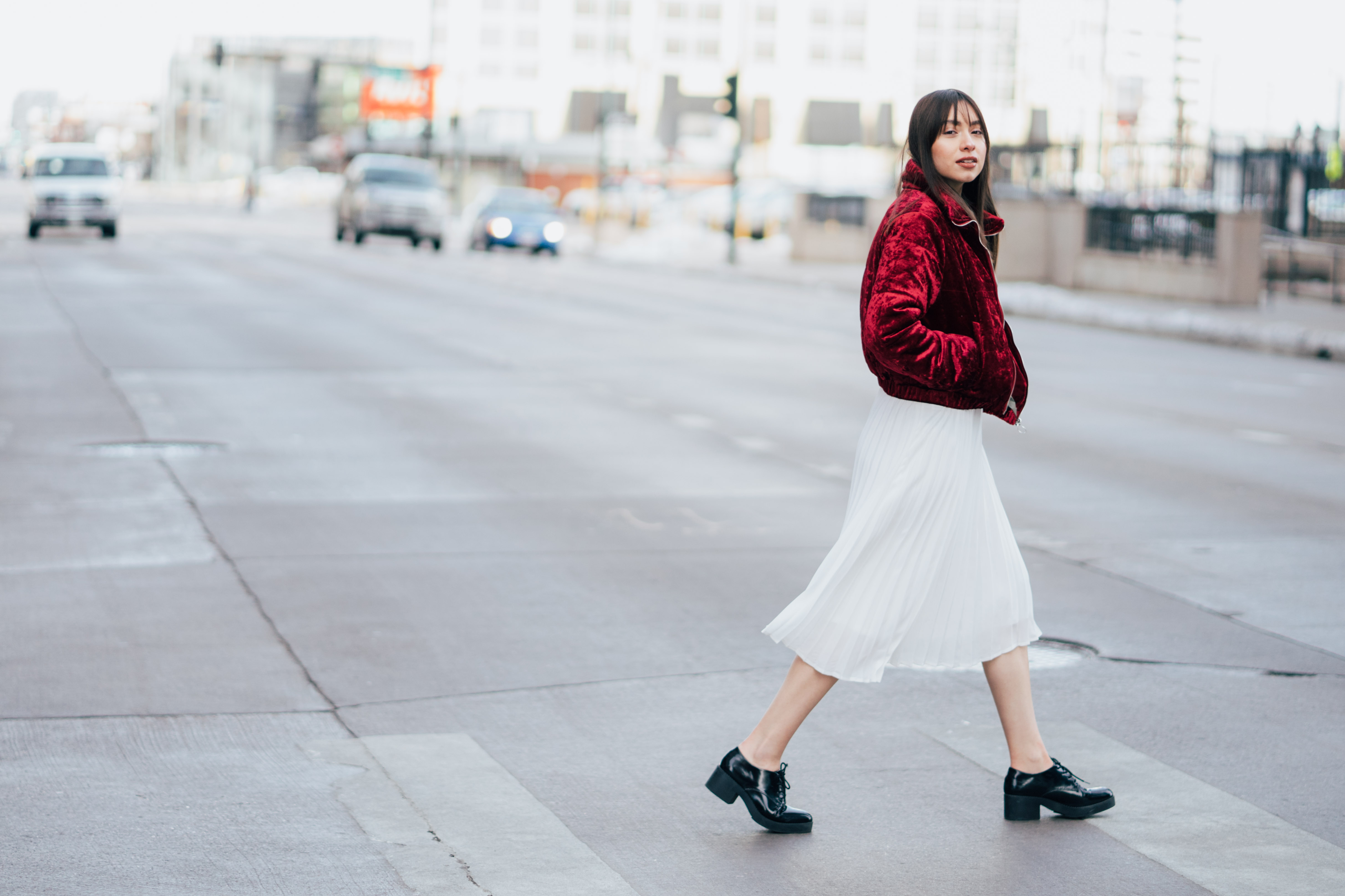 Where: Forever 21.
Cost: $39.90, Buy here
The Lowdown: Velvet is one of those timeless materials that swings back and forth from summer use to winter essentials. This time around there was a lot of velvet outerwear pieces seen in retail all year long. When wearing a velvet puffer coat, just like the metallic, it's best to have a tame and classic look too so that the power of velvet is striking as opposed to being extra. With a clean skirt and oversized menswear tailored button-down shirt, the look can be more realistic and effortless.
Millenium Pink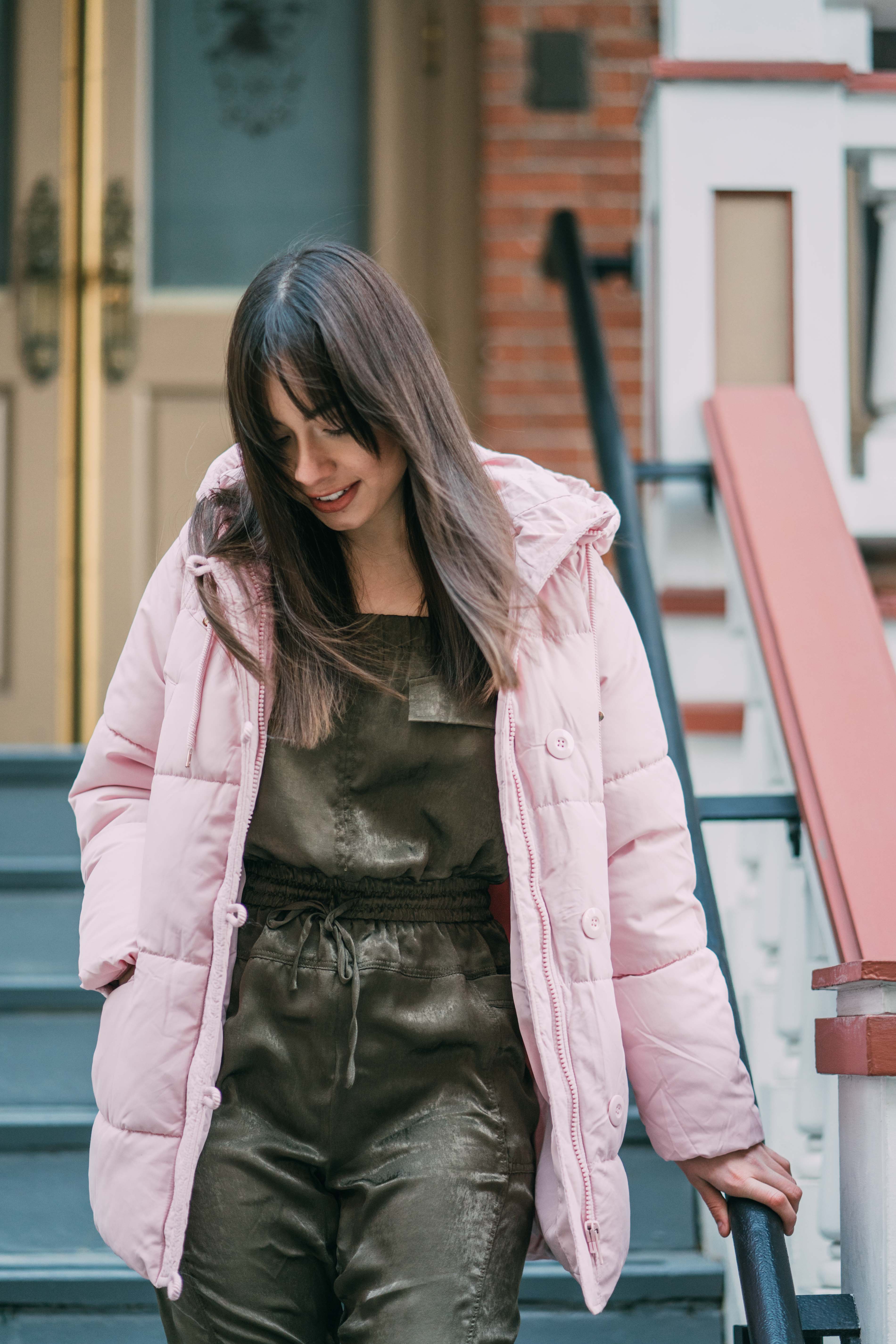 Where: Forever 21.
Cost: Original Price $34 –  Now $15. Available in stores only.
The Lowdown: Pink – believe it or not –  is still a strong staple in fashion. This time around try for a dusty hue. The "new" pink – as it has been coined in the streets of fashion – gravitates towards a modern and updated look. When worn with a complementary color such as olive it can be elevated and worn easily throughout the day and transition nicely into the night — especially when silky or matte fabrics are being worn in combination.
Modern Beige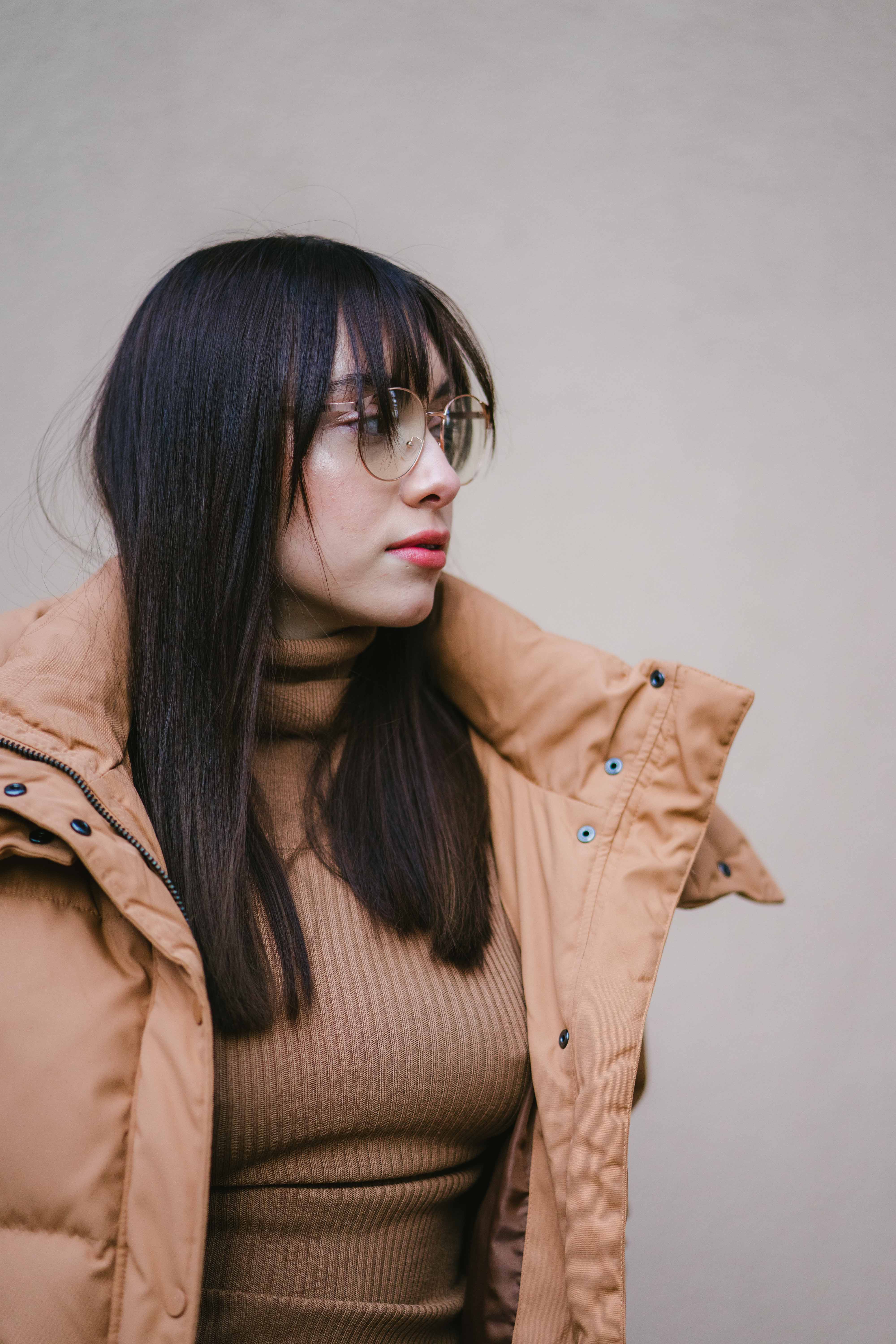 Where: H&M.
Cost: Original Price $129 — Now $59. Buy here
The Lowdown: Have you ever heard the term, "don't be so beige" as in "don't be so boring?" Well, that's not the case anymore, brown and all its various tints and tones are more than ever produced in chic, chill and classic silhouettes. Try an all beige look with a cropped puffer for the uptown flow that screams stylish rather than boorish.
Sporty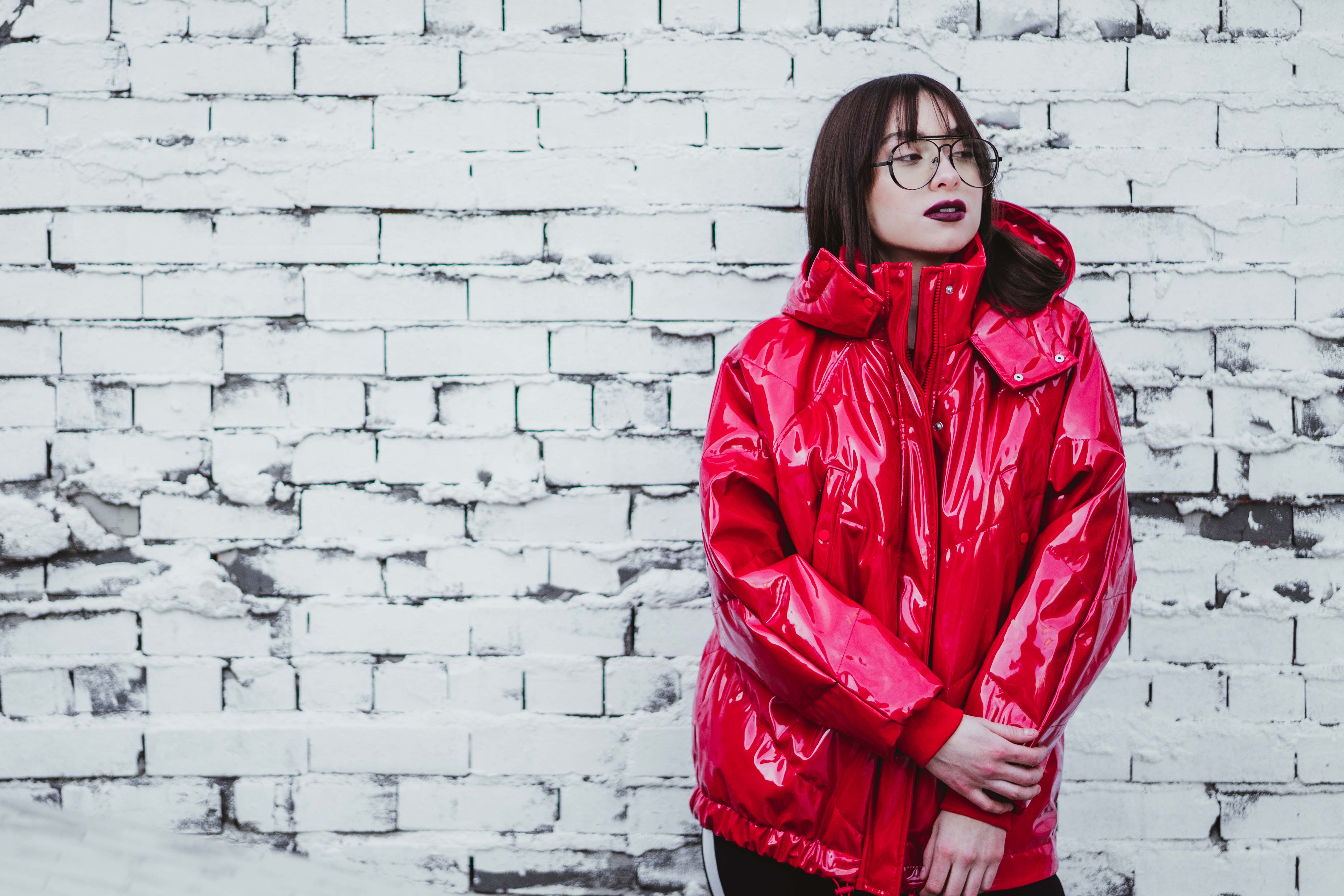 Where: H&M
Cost: Originally $99 Now $49. Buy here.
The Lowdown: Athleisure is transforming constantly in fashion. Updating its point of view throughout the entire industry and more importantly in the streets of Denver. For the ultimate athleisure look this winter, go for none other than a bold primary color with an outlandish athletic material such as rubber.
Classic Minimalism 
This slideshow requires JavaScript.
Where: Forever 21
Cost: Black Coat: $27 Available in stores only — White Coat: Originally $32 Now $22. Buy here.
The Lowdown: Minimalism has been a strong focus since its neutral color family is ever so present in retail and street style seen during fashion week. But how do we take fashion focused minimalism and bring it to the world of workwear? Latex seems scary but adds just the right amount of style to an office look such as wide-legged trousers and a houndstooth blazer. You could even go all black with a shock of stark white. The cropped contrast will add just the amount of edge without overpowering the aesthetic of minimal style.
Model: Sandra Olivas
Makeup Artist: Destiney Curry
All photos by Kacie Loura