Bill Murray isn't a simple man. The icon has developed an extensive career as a comedian, actor, Ghostbuster, philanthropist, musician and more. The Wes Anderson favorite is now one of America's most well-known actors, solidifying himself in Hollywood history. But recently, Murray has stepped away from Hollywood and instead, into a focus on musicianship.
READ: 400+ Denver Concerts to See in December
In 2015 Murray released a Netflix Christmas special titled A Very Murray Christmas which featured George Clooney, Maya Rudolf, Phoenix, Miley Cyrus, Chris Rock and many more. Then, Murray was featured on a 7″ vinyl for this year's Record Store Day with Paul Schaffer and The World's Most Dangerous Band who were also featured on A Very Murray Christmas. Singing is nothing new for Murray — he's had some sort of vocal feature in many of his films such as Lost in Translation, The Jungle Book and more. Oh, and let's not forget about "Take Me Out to the Ballgame" or his beloved Saturday Night Live character Nick the Lounge Singer. But it seems that Murray is taking a turn, and actually focusing on what his heart desires. And through that, he's bearing a piece of himself to his fans and providing us with a look into the real Bill Murray.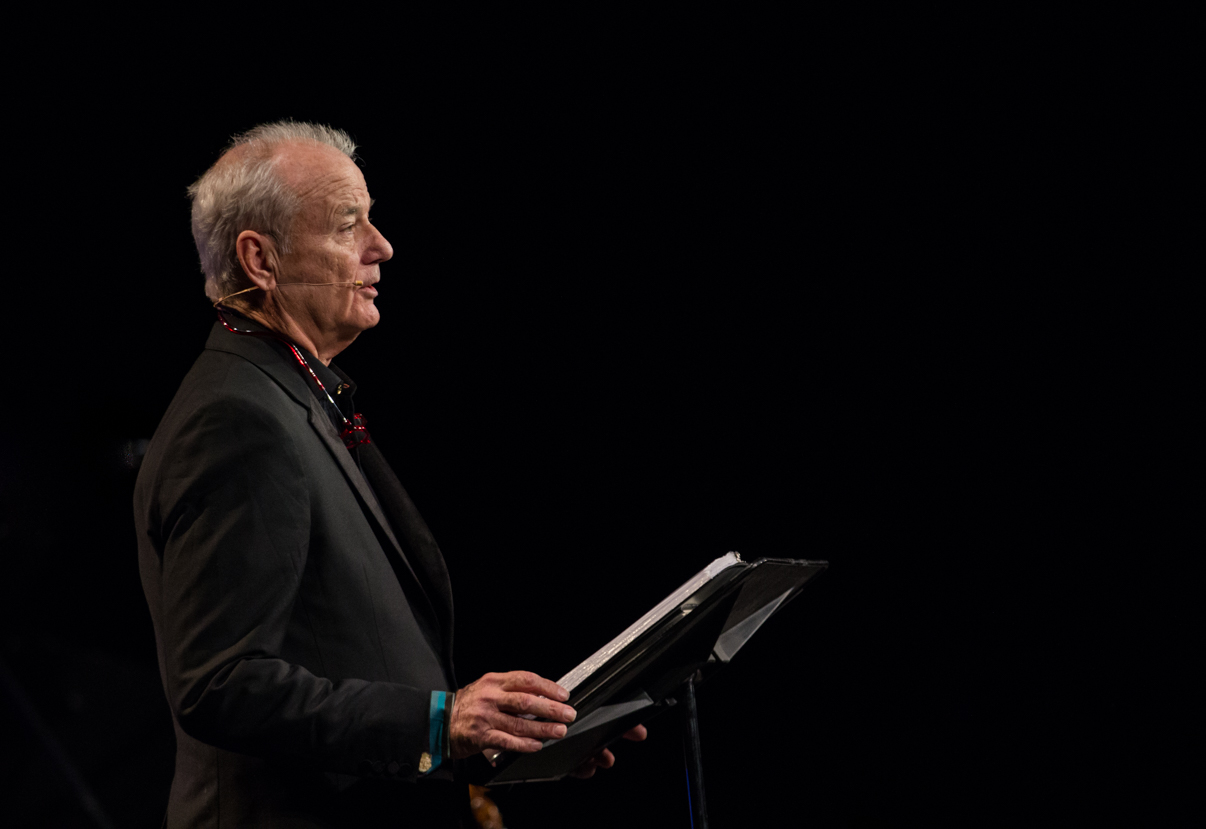 New Worlds is a collaboration between Murray and award-winning German cellist Jan Vogler. It also features violinist Mira Wang and pianist Vanessa Perez who joined Murray, all touring in light of the album. Murray, Vogler, Wang and Perez are also all from different continents, purposefully chosen to bring different elements to the album. 
How did the duo Murray and Vogler come to meet, and why was New Worlds brought to fruition in the first place? Murray, being the friendly goofball he's known to be, on and off camera, ran into Vogler at an airport and asked if he would be able to fit his cellist on the plane. Vogler replied, "It has its own seat," and then invited Murray to one of his performances — the two have been friends ever since.
Now, what exactly was to be expected from Murray and Vogler's stop at Denver's Bellco Theatre? Well, NPR put it perfectly, "Think of it as a highbrow version of that unwatchably bad Netflix Christmas special he made a couple of years ago" (though a lot of critics disagree with the quality of the Christmas special). The tour is simply a live adaptation of New Worlds where Murray, Vogler and friends work their way through the album from beginning to end.
This past Sunday night, Murray opened the Denver performance by introducing himself from behind the curtains as Peyton Manning. The crowd laughed as he continued the football joke before walking out, greeted with much applause. Murray immediately dove in with the first selection of New Worlds, an Ernest Hemmingway excerpt. From there we were taken on a tour through Bach, Walt Whitman, Gershwin, The Adventures of Huckleberry Finn, A West Side Story and more. During the nearly two-hour performance, Murray accentuated his talents, including accents and impressions, spoken word, singing and comedic value. He also danced with violinist Wang, though we wouldn't call that one of his talents. The show was static, whether structuring one by one or pairing spoken word, instrumentation, singing, solos and poetry. Murray wasn't necessarily funny, but he brought a comedic charm to the performance that only Bill Murray could. At one point, he got the crowd involved for "When Will I Ever Learn to Live In God," transforming the performance into a heartwarming sing-along.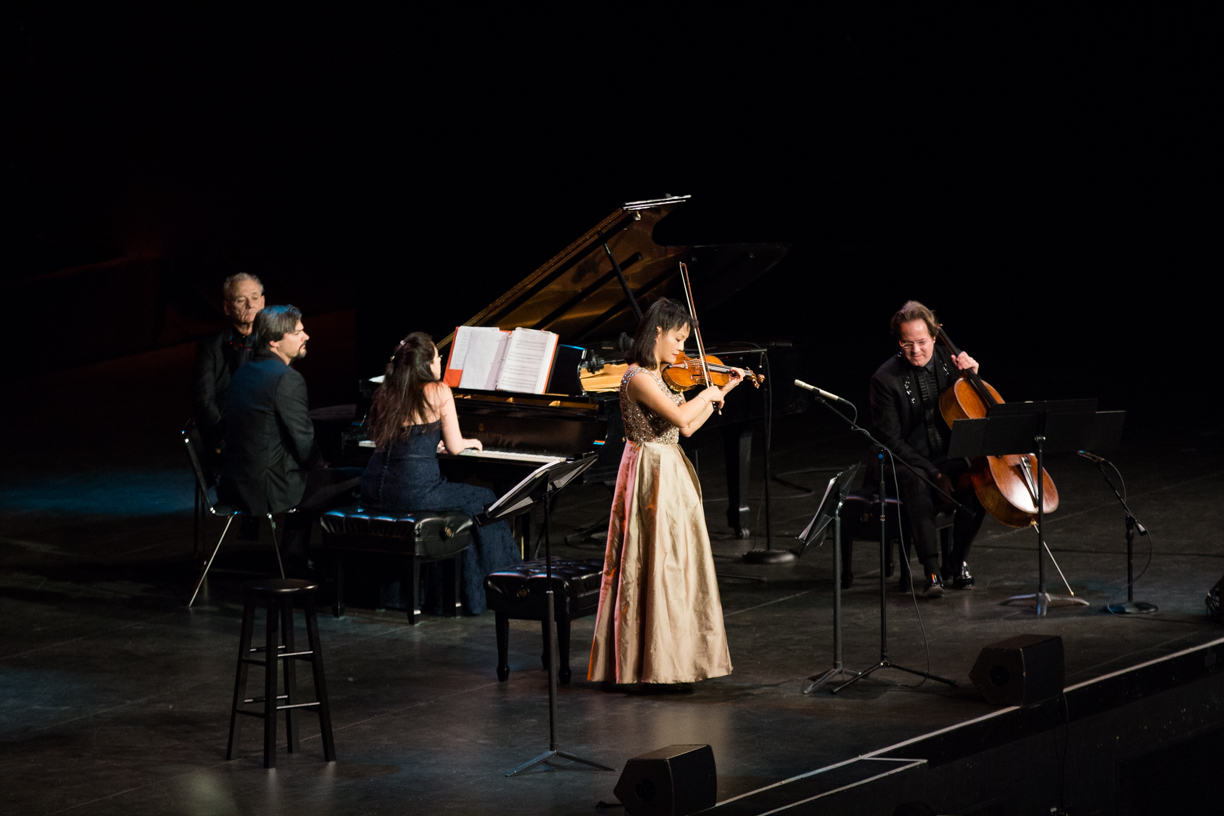 Murray has said that he is "bathing in this experience" and that he "can't get enough of it." Though his enthusiasm was dimmed during the performance, the one thing that was clear was that Murray was in his element. As the icon grows older he's fine-tuning his interests and taking artistic risks. What can we expect next from Murray's musical career? Who knows. Regardless, we're excited for what's in store.